---
Toys to Talk About: Plush
These cozy, cuddly plush items are sure to be a winner in your store.
Fingerlings by WOWWEE GROUP LTD.
WowWee's Fingerlings 11/7/2017



Mini Monk Seal by FOLKMANIS INC.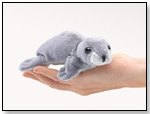 An endangered species worthy of attention, the MINI MONK SEAL finger puppet is so sweet and soft that she'll swim to the depths of your heart. 12/30/2015 (Price: $6.49) [Add to my Inquiry Basket][?]



Aurora Baby - GiGi Giraffe™ by AURORA WORLD INC.


If you are looking for a great cuddle partner for your little one look no further! These adorable and ultra soft giraffes come in 8 styles in four unique sizes, each having its own interactive component including rattles, crinkles and squeakers. 12/10/2015 [Add to my Inquiry Basket][?]



Curly the Worm by ADC Yangzhou Hongchang Arts and Crafts Co.,Ltd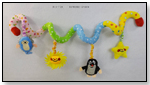 This happy stuffed product is designed for baby gift, the sun, the star all are carefully added to pleased baby. 10/30/2015 (Price: $3.5; Age: 3 to 5) [Add to my Inquiry Basket][?]



FurReal Friends StarLily, My Magical Unicorn by HASBRO INC.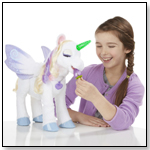 The pet of any girl's dreams is here: the StarLily, My Magical Unicorn toy! StarLily is a beautiful young unicorn who's come from her home in an enchanted forest to become a very best friend. She responds to voice and touch with more than 100 sound and motion combinations! When interacting with her, she moves her head and hoof, makes special sounds, and lights up her horn. 10/26/2015 (Price: $119.99; Age: 4 and up) [Add to my Inquiry Basket][?]



Twinkle Collection by DOUGLAS CUDDLE TOYS


Twinkle Collection (Twinkle Floppy Fawn, Twinkle Hedgehog, Twinkle Standing Fawn, Twinkle Polar Bear and Twinkle Owl) – Special Glitter fibers knitted in the plush make this lovely collection Magically "Twinkle" 7/29/2015 () [Add to my Inquiry Basket][?]



Fuddlewuddle Fox Cub by JELLYCAT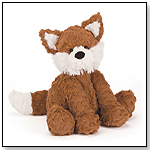 Looks like someone's been scrabbling about and making all kinds of mischief! Fuddlewuddle Fox has been on so many adventures, he's made ruffles all through his soft, gingery fur. Give this feisty fellow lots of scruffles and strokes, and maybe he'll show you how to dance the foxtrot!
— In a June 2015 survey, two out of 10 retailers told TDmonthly that Jellycat was their best-selling plush brand. 6/30/2015 [Add to my Inquiry Basket][?]



THIS BANNER IS AN AD:
---
---