AD: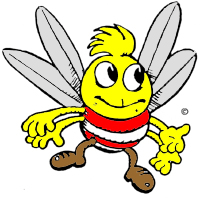 HUG BUG MUSIC INC. — CHARLOTTE DIAMOND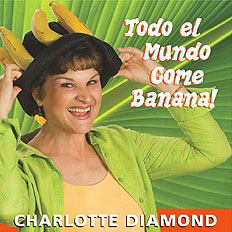 Charlotte Diamond: Todo el Mundo Come Banana!

MSRP:
$14.99
Gender:
Boys And Girls
Age:
2 to 8
Winner of the 2007 Parents' Choice Approved Award and National Parenting Publications Award — Honors in Music, Charlotte Diamond's new CD, Todo el Mundo Come Banana! (All the Nations Like Banana), is a great follow up to "Soy una Pizza," her award-winning debut CD in Spanish. Guaranteed to be entertaining and fun as well as encouraging children and their families to learn Spanish. The twenty songs feature a singable mix of Spanish versions of Diamond favorites, such as, "Bracitos" (Hug Bug), "Escucha el Agua" (Listen to the Water), "Soy una Burbuja" (I am a Bubble) blended with well-loved Latin American songs, "Cielito Lindo," "Al Tambor," "Mi Caballo Blanco" and "Naranja Dulce, Limon Partido."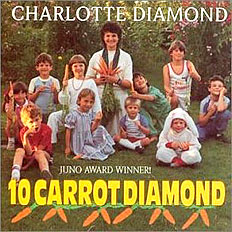 Charlotte Diamond: 10 Carrot Diamond (Best Seller)

MSRP:
$14.99
Gender:
Boys And Girls
Age:
2 to 8
From the Charlotte Diamond collection. A Parents' Choice Classic. A wonderful selection of songs from one of your favorites. This 18-track CD comes with lyrics and includes the songs "Four Hugs a Day," "Octopus," "May There Always Be Sunshine", "I am a Pizza," and many more. It has won the Canadian Juno Award, the Parents' Choice Classic Award and the American Library Association Award. It is also a Canadian Gold Record.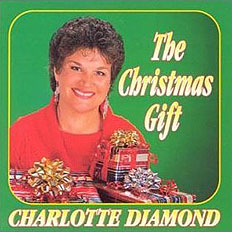 Charlotte Diamond: The Christmas Gift

MSRP:
$14.99
Gender:
Boys And Girls
Age:
2 to 8
American Library Association Award Winner, it is a family CD that is a Christmas Classic. A Holiday Delight of international music for the whole family. Includes "Feliz Navidad", Petit Papa Noel," "Silver Bells," and "The Zulu Carol."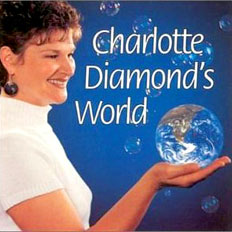 Charlotte Diamond: Charlotte Diamond's World

MSRP:

$14.99

Gender:

Boys And Girls

Age:

3 to 9

This collection of songs for children, parents and teachers celebrates nature and our cultural mosaic. Tracks include "Leave the World a Little Better," "Look Through the Kaleidoscope," "Splishin' and Splashin'," "Singin' in the Rain," "I am a Bubble" and more. This Juno Award nominee received a Parents' Choice Honors Award and an Our Choice Award from the Canadian Children's Book Centre.


AD: