---
Music
Recently Added Specialty and Mass-Market Music
See recent Specialty and Mass-Market products in the Music category.
37 Key Digital Baby Grand Piano by SCHOENHUT PIANO COMPANY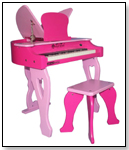 The 37 Key Digital Baby Grand Piano is a twist on Schoenhut's traditional baby grand pianos. Same patented body design, same sturdy structure, but we've added some enchanting design elements, and plugged in an electronic sound board! This digital piano will mimic true piano sound and is an excellent learning tool for young musicians. As with traditional Schoenhut pianos, the Digital Butterfly includes full width keys to learn proper finger placement, as well as our patented Tri Play Learning system. As an upgrade for our digital model we're including 2 more learning systems to advance skills – Piano Key stickers that reflect the musical notes. The ability to connect apps and expand the play experience is really what sets this piano apart from all others. Download any piano learning app and the piano will play through your device! Download Karaoke app, and use the included microphone to sing along to the words on your device screen. Velocity Keys, 5 different instrument sound functions, Demo songs, and Record/Playback for up to 700 notes. Features opening butterfly style lid, 37 velocity keys and 3 separate learning systems. 12/30/2015 [Add to my Inquiry Basket][?]



Disney Frozen Acoustic Guitar by FIRST ACT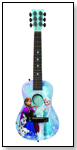 Playing music is powerful! This beginning guitar is designed and sized especially for young players. The guitar is adorned with sisters Anna and Elsa from Disney's Frozen, and it features great tone, comfort and playability. Low string action means easy playing for beginners. Patented string post covers protect little fingers, with stickers to show string names. Learn-A-Chord cards let you start playing right away. 10/26/2015 (Price: $44.95) [Add to my Inquiry Basket][?]



MOBI Cube White Bluetooth Speaker w/ 360° Light Show by MOBI Technologies, Inc.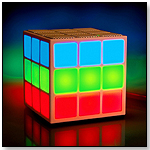 Why listen to music through an uninspired device? Music is rich, blooming and moves with feeling. MOBI Cube brings the experience and passion of music through light. Uplifting your music experience through light and sound in a modern design. Bluetooth connection or Aux wired input. Features Special Music Sync Light Show mode. Light Show On/Off with 5 modes. 6-Hour rechargeable Li-ion battery. Power/battery indicators. Compatible for use with all Bluetooth enabled devices. 5/21/2015 (Price: $29.95) [Add to my Inquiry Basket][?]



Super Saxoflute by INTERNATIONAL PLAYTHINGS LLC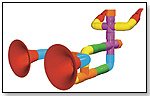 Build a musical instrument with this 24-piece set. Includes 2 mouthpieces, 2 trumpet ends and twisting tubes. All components are made of unbreakable ABS plastic. Compatible with Tubation.
— David Stelzer, owner of Shananigans Toy Store in Baltimore, Md., told TDmonthly in a January 2015 survey that the Saxoflute is one of their store's best-selling musical toys. 1/29/2015 (Price: $17.95; Age: 2 and up)



Janod Confetti Guitar 25" by JURATOYS US CORP


Let your child discover and explore the sounds of music with our Confetti range of musical instruments. Our role play toys are brightly colored and so much fun to play. Whether you have a soloist in the family or an entire band, music can benefit your child in so many different ways. Music can 'boost your child's brain power, improve your child's memory, help them be more social, build their confidence, and even teach them a little patience.'
Awards: Oppenheim Platinum Seal Best Toy Award
— Taka Andrews, owner of Miller's in Mamoroneck, N.Y., told TDmonthly in a January 2015 survey that they sell a handful of Janod Guitars each month, making them the store's best-selling musical toy. 1/29/2015 (Price: $49.99) [Add to my Inquiry Basket][?]



Harmonicas by SCHYLLING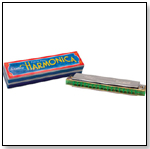 Entertain the crowd with our 16 hole harmonica! Comes packaged in a durable cardboard box with pop up lid. Measures 5.5 x 1.5 x 1.5 in box. Ages 3 & up.
— In a January 2015 survey, two out of 10 retailers told TDmonthly that Schylling Harmonicas were their store's best-selling music toys. 1/29/2015 (Age: 3 and up)



Water Dancing Speakers by LEADING EDGE NOVELTY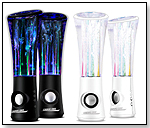 Connect these speakers to computers, iPhones, iPods, tablets, Android, game players & more. Multi-colored jets of water dance to the volume and beat of the music. That, added to the 4 multicolored LEDs, creates an incredible light and water show. The speakers stand 9" tall and are compatible with any audio device that has a 3.5mm audio jack connection. They are lightweight and portable. All connection cords are included.
— In a August 2014 survey, Stan Giliberto, owner of Over the Rainbow Toys in Glastonbury, Conn., told TDmonthly that this is one of their best-selling toys. "It's good for older kids who are starting to age out of toy stores," he explained.
— In a September 2014 survey, Beth Snyder, manager of Growing Tree Toys in State College, Pa., told TDmonthly that these speakers are one of the store's best-selling novelty items.

6/12/2014 (Price: $59.99) [Add to my Inquiry Basket][?]



Jazzy Jingle Bells by TOYSMITH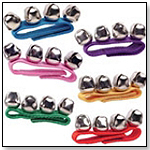 Oversized jingle bells fastened onto a 9" Velcro wrist band. Color may vary.
— In a January 2014 survey, Cariad Owens Fichtner, manager of Out of the Blue, Ltd in Albuquerque, N.M., told TDmonthly that Jazzy Jingles was one of the top-2 best-selling musical toys at her store. 1/30/2014 (Price: $3.99; Age: 3 and up) [Add to my Inquiry Basket][?]



Sounds Like Fun by WESTCO EDUCATIONAL PRODUCTS


The "Sounds Like Fun" products are all designed with multiple instruments so that the parent and child can bond through making music together. For parents and caregivers, each musical instrument is accompanied by parent-friendly, developmentally appropriate educational materials to empower them in their role as their child's most important educator. These laminated cards are an easy reference to make playtime learning time, too. 7/12/2013 [Add to my Inquiry Basket][?]



Yo Gabba Gabba Microphone by ZOOFY INTERNATIONAL LLC


Sing the songs of Yo Gabba Gabba with this microphone that features fun colors and images of your favorite characters. It lights up and even features songs and music taken directly from the show! 6/19/2013 [Add to my Inquiry Basket][?]



THIS BANNER IS AN AD:
---
---