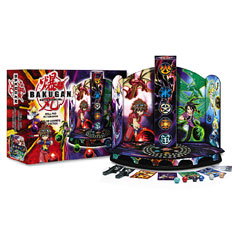 Bakugan Battle Brawlers skill & action game

MSRP:
$19.88
Gender:
Boys And Girls
Age:
5 and Up
You and your opponents become the ultimate Battle Brawlers and must save the Bakugan that are trapped in Vestroia! Catch the Bakugan as they plummet to Earth. Be the first player to build your Gate Card puzzle and win! Includes game tower, 2 scoops, 4 gate card puzzles, 6 non-morphing Bakugan balls and more. 2 to 4 players.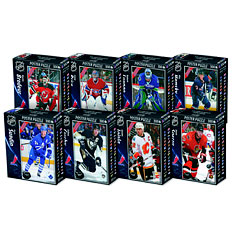 NHL 300pc Poster Puzzles

MSRP:
$14.99
Gender:
Boys And Girls
Age:
6 and Up
All of the NHL action packed into one puzzle. You build, you score! The assortment features all your favourite NHL players – collect them all! Finished puzzle measures 24" x 36". Available in stores now.