---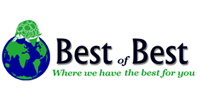 BEST OF BEST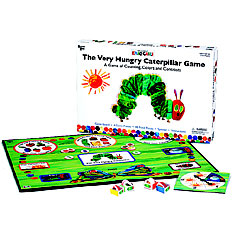 The Very Hungry Caterpillar Game

MSRP:
$16.99
Gender:
Boys And Girls
Age:
3 and Up
Based on Eric Carle's best-selling book, in this game children go on a journey of learning and transformation, seeing their caterpillar develop from an egg to a beautiful butterfly. Children practice their fine motor, counting and color recognition skills as their caterpillar game pieces eat their way across the board. The Very Hungry Caterpillar Game is perfect for pre-schoolers, their parents and teachers. 2-4 players.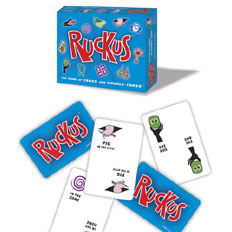 Ruckus

MSRP:
$9.99
Gender:
Boys And Girls
Age:
7 and Up
Accumulating sets is the aim of the game... It's holding onto them that's the trick! Taking an opponent's set is easy, just place a matching card from your hand on top and slide the captured set in front of you. But beware! With players matching and stealing sets faster than you can say "Ruckus," fortunes change quickly. Until the final card is played, it's anybody's game! 2-4 players.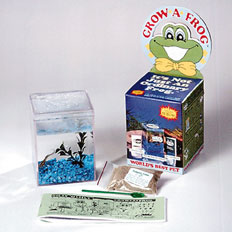 Grow A Frog™

MSRP:
$19.99
Gender:
Boys And Girls
Age:
6 and Up
Watch the incredible metamorphous from tadpole to adult frog. Grow A Frog™ includes aquarium, growth food, pet handbook and certificate. Just mail in the certificate and a live tadpole will be sent directly to you! Ages 6 and up.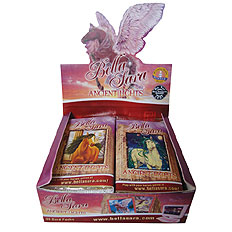 Bella Sara™ Ancient Lights

MSRP:
$2.99
Gender:
Girls
Age:
7 and Up
Collect your favorite Bella Sara™ horses and play fun card games with your friends! Visit www.bellasara.com to care for or play with your horses on line.
Ancient Lights released October 2007 is the latest Bella Sara expansion. New horses, including Nike, Venus, Juno and Athena, join Bella, Jewel and Fiona to encourage imagination and positive traits such as courage and kindness. All-new, rare energy cards include Aphrodite's Gown and Apollo's Lyre. Rich myths from Greece and Rome, told and retold for centuries, bring life to these legendary new additions to your stable. Seven random horse/energy cards per pack!
---

AD
---