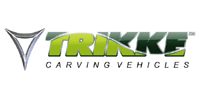 TRIKKE TECH INC.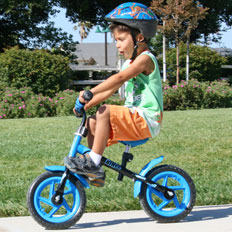 Trikke Bikee

MSRP:
$59.99
Gender:
Boys And Girls
Age:
2 to 5
The Bikee is the perfect first bicycle for toddlers to learn balance and increase confidence.
Airless tires and adjustable seat provide ease of use and low maintenance for Mom & Dad.
Color options: pink and blue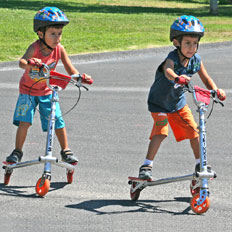 Trikke T5WS Kids Carving Vehicle

MSRP:
$119.99
Awarded both the Oppenheim Toy Portfolio Platinum Award 2004 and The National Parenting Center 2004 Seal of Approval, The Trikke T5 features durable steel construction, color options and encourage fitness disguised as fun for smaller children. 3 wheel contact and no foot pushing provide excellent stability.
Best for heights up to 4'10" (typically between ages 5-8).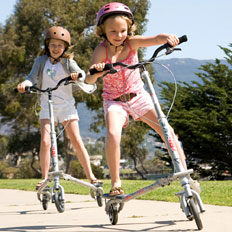 Trikke T67s Carving Scooter

MSRP:
$199.99
Gender:
Boys And Girls
Age:
10 to Adult
The T67 carving vehicle is the perfect ride for older kids or smaller adults. Best for heights 4' to 5'2".
3 Polyurethane wheels provide a faster learning curve and a smooth ride on smooth surfaces. Constructed of steel, but light and portable.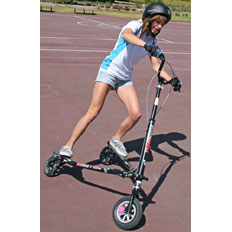 Trikke T78cs Convertible Carving Vehicle

MSRP:

$249.99

Gender:

Boys And Girls

Age:

13 and Up

T78cs is the base model for ages 13 and up. Accommodates heights of 5' to 6'3".

The steel T78cs Convertible carving vehicle comes with two rear polyurethane wheels that can be replaced with air tires. If you are a beginner, this is a great place to start.





AD
---