Article Tools:








New and Notable Toys: Designer Toys
Check out these noteworthy toys.
Stunt Brothers by brinca dada LLC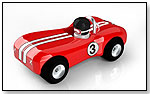 This line of retro stunt-show toys includes cars of three different colors. They can jump, do wheelies, and the driver figures come out to play. There's a human cannon ball for the play figures that can really be shot, and there are parachutes as well. (

Watch Video) 6/21/2012 [Add to my Inquiry Basket][?]



Maileg Giraffe by MAILEG NORTH AMERICA INC


The Maileg giraffe id made of cotton and wears a knitted shirt. The back end is stuffed with rice, so he can sit. Launch date: May 2012. 5/11/2012 (Price: $99.00; Age: 3 and up) [Add to my Inquiry Basket][?]



Monster Village (GIGO Blocks) by MAGNOTE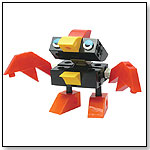 Each Monster Village package contains over 90 block pieces to create two monsters with movable joints. The included assembly instruction comes in comic booklet form featuring the stories of each of the unique characters. Launch date: April 2012. 2/3/2012 (Price: $25.00; Age: 5 and up) [Add to my Inquiry Basket][?]



ZOMBIEZOO Minis Muck by ZombieZoo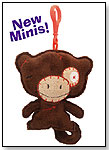 ZOMBIEZOO is a family of fun loving animals including Boo the black cat, the natural born leader of the group, and Stich, a pig obsessed with hygiene. Along with their friends, Muck, the "party animal" monkey, Rob the poetic rabbit and Toxic the competitive red snake. These new Mini ZOMBIEZOO clip-on plush are 4" replicas of Boo, Muck, Rob, Stich & Toxic are made out of soft velboa fabric. With a red hook they are great to hook onto your keychain or backpack. 10/5/2011 (Price: $7.95; Age: 3 and up)



5 Inch Jumping Brain DIY Figure by Toy2R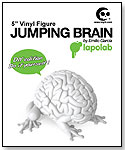 From Spanish designer Emilio Garcia's original creation, The Jumping Brain, Toy2R is pleased to offer the latest 5 inch incarnation in DIY form allowing the collector to customize it any way they see fit. Ideal for shops catering to the brainiac or geek shoppers. Launch date: October 2011. 9/8/2011 (Price: $30.00; Age: 15 and up) [Add to my Inquiry Basket][?]



Jumbo Marble Whacker by AMERICAN TOY, LLC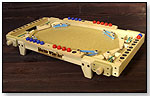 This Jumbo Marble Whacker is a two player marble game where players operate sets of Flippers and attempt to smack and whack a rolling marble into a goal. The game is played with 20 large one-inch diameter marbles. The Flippers are controlled by by pushing big wooden buttons at the sides of the game. All wood construction, and Made in America. "This is a brand new game with an old fashioned look and feel. It is built to last for many years," Mike Spikes, owner of American Toy LLC, told TDmonthly. Launch date: August 2011. 8/29/2011 (Price: $175; Age: 13 and up) [Add to my Inquiry Basket][?]



Wince The Monster of Worry ? Don't Feed The Worrybug by THE MONSTERS IN MY HEAD LLC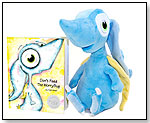 Wince, The Monster of Worry can't stop worrying. His worries are with him wherever he goes. His big floppy ears are waiting for someone to share their feelings. No experience needed, just a willingness to encourage Wince with lots of hugs. "The WorryWoos Monster series is a first-of-a-kind-series where emotions are personified by characters. The WorryWoo series follows the belief a healthy body and a healthy mind go hand in hand. All books are printed with environmentally friendly soy inks and promote healthy emotional wellness," Andi Green, owner of The Monsters in my Head LLC, told TDmonthly. Launch date: July 2012. 8/29/2011 (Price: $19.99; Age: 3 and up) [Add to my Inquiry Basket][?]



LockerLookz Locker Wallpaper by LOCKERLOOKZ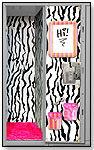 LockerLookz Wallpaper for lockers comes in eight fun patterns. The wallpaper is held up by 20 super-strong magnets, making sure no damage is done to the locker itself. The LockerLookz line of Wallpaper and accessories allows kids to personalize their space at school.
— Betsy Ordemann, owner of Magic Box LTD in New Orleans, La., told TDmonthly that she sells dozens of each piece of the LockerLookz line each month, and up to 3 dozen of the most popular pieces. "It's unbelievably popular. It's totally different than anything else in the market," she said.
— Christine Osborne, co-owner of Wonder Works in Charleston, S.C., told TDmonthly in an October 2011 survey that LockerLookz was their best selling tween item. "We don't know how many" are sold, she said, "because it sells out too quickly!"
— William Meredith, owner of Learning Express in Cary, N.C., told TDmonthly in a Fall 2012 survey that they sell 100 LockerLookz products each month, making them a best seller in the tween category. (

Watch Video) 2/22/2011 (Price: $19.99; Age: 9 and up) [Add to my Inquiry Basket][?]



Symbiote White DIY Vinyl Toy by SYMBIOTE STUDIOS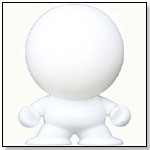 Symbiotes are cool figures that all use the same head, body and arms. Designed by artist Curt Rapala, each figure is a character that is created in a stylized way. The blank symbiote allows one to create their own design onto the figure, to personalize it as desired. Each White Symbiote comes with four interchangeable hands, Pistol and a Sword. (

Watch Video) 9/17/2010 (Price: $14.99; Age: 8 and up) [Add to my Inquiry Basket][?]



Skelanimals Hellboy Plush by TOYNAMI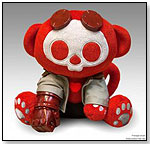 This limited-edition bright red plush replicates the film and comic character Hellboy, and comes wearing his signature outfit. (

Watch Video) 8/20/2010 (Price: $40.00)



DINGaRINGs Tony Tree Frog by O.B.DESIGNS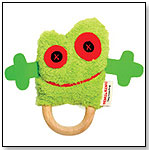 DINGaRINGs' natural wooden teething ring, luxuriously soft body and gentle rattle are designed to make them ideal gifts for newborns and teething babies. This product is "the ultimate non-plastic baby toy," Kate Nicolson, director of O.B. Designs, told TDmonthly.
Awards: 2009 Life InStyle Trade Fair Top 10 Kids Products 8/17/2010 (Price: $19.95; Age: 0 to 2) [Add to my Inquiry Basket][?]



Vamplets - Lilly Rose Shadowlyn by KAMHI WORLD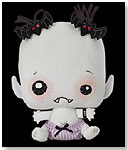 Lily Rose is surprisingly well behaved for a baby Vampyre. She plays well and shares with others, not a trait normally found in Vamplets. Although Lily Rose is sweet she has a dark side. She will smile and hug you then bite you thinking nothing is wrong with that. If she appears exceptionally sweet and loving...be careful when approaching her! She can fly into fits of rage when denied her hugs and "Vampyre kisses" which can be lethal! At all times have on hand a jar of Poison Black Apple Sauce...unsweetened. This is her favorite treat and should calm her down immediately. Lily Rose Shadowlyn is 10" tall. She comes with her own Death Certificate. (

Watch Video) 8/12/2010 (Price: $16.95; Age: 8 and up) [Add to my Inquiry Basket][?]



Mixy Keychain by EVERGROW LTD.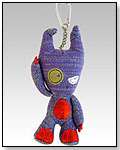 The Emotes characters are designed to educate children about feelings. This Mixy "The Confused" keychain is made from purple and red fabric and measures 4" tall. (

Watch Video) 8/11/2010 (Age: 4 and up) [Add to my Inquiry Basket][?]



Evil Icecream Figures by DKE TOYS DISTRIBUTION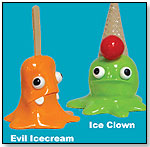 These vinyl toys are each sold individually in a window box. The figures 2" to 5" and include the characters Evil Icecream, Ice Clown, Creepsicles and Zit Chip.
— Jennifer Schneeweis, owner of Izilla Toys in Seattle, told TDmonthly in summer 2010, "I've ... done really well with vinyl figurines from DKE. The Kidrobot-type stuff is everywhere, and these are different and new."
— In a July 2010 survey, five percent of 38 specialty retailers named vinyl toys a top-selling collectible. 8/9/2010 (Price: $20.00) [Add to my Inquiry Basket][?]



Eames House Blocks by PLAYSAM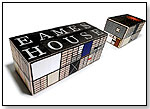 Tours of the Eames House and Studio require a sizable donation to the Eames Foundation, but with this toy kids can bring the Case Study No. 8 house to the convenience of a coffee table or playroom. Each set of 36 replenishable Michigan-grown basswood blocks represents 29 separate hand-pulled screen passes. The set is made in the USA with non-toxic, lead-free, child-safe inks. 7/26/2010 (Price: $175.00; Age: All Ages) [Add to my Inquiry Basket][?]



Coraline PVC Set by NECA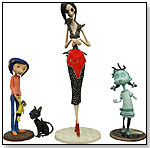 This set includes three character figures from Neil Gaiman's story and film "Coraline." 7/22/2010 [Add to my Inquiry Basket][?]



Toy Story 3 Alien CosBaby by HOT TOYS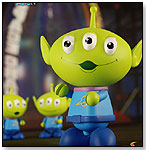 Each cosbaby stands 6" inches tall, has articulated joints and features the "Toy Story 3" alien character in baby form. This figure comes with removable 3-D glasses as a bonus accessory. 7/22/2010 [Add to my Inquiry Basket][?]



Disney Chip and Dale Be@rbrick Set by MEDICOM TOY CORPORATION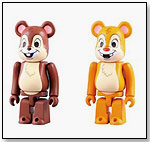 These Be@rbricks are designed to resemble Disney's chipmunk duo. The figures measure 2" tall and feature window box packaging. 7/19/2010 (Price: $19.99) [Add to my Inquiry Basket][?]



Wish Come True Mini Figures by FriendsWithYou by KIDROBOT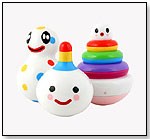 Each of these 2.5" blind-boxed plastic figures features a weighted bottom and built in chimes. 7/16/2010 (Price: $8.95; Age: 2 and up) [Add to my Inquiry Basket][?]



Street Fighter Minimates Series 1 by DIAMOND SELECT TOYS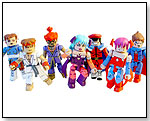 Designed by Art Asylum, these 2" sets of two Minimates recreate the classic Street Fighter characters Ryu, Akuma, Chun-Li and M. Bison, as well as Darkstalkers characters Demitri, Morrigan and Lilith. 7/14/2010 (Price: $8.99)



Fifth Anniversary Mimobots by MIMOCO INC.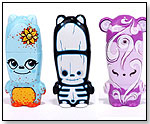 These fifth anniversary bots include Fairybit, Swirl, and RayD81. All are available in 2GB to 16GB capacities. 7/2/2010 [Add to my Inquiry Basket][?]



Vinylmation Urban 3 Series Figure by DISNEY

Disney's Vinylmation Urban 3 Series presents 3'' vinyl collectible figures that are eclectic and expressive miniature pieces of art. Each blind-boxed package contains one of 11 different Urban Series figures. 6/23/2010 (Price: $9.95; Age: 6 and up)



Drawing Doll by MANUELLA DESIGN


Israeli designer Merav Flam lets kids become designers, too, with the Manuella Drawing Doll. The blank dolls are made from water-resistant paper so children can use the included permanent markers to create their own keepsake.‬
— Coolil's Noa Levy called the Drawing Dolls "a dream come true for children and their parents."
— Designist Dream's Zeva praised the Drawing Dolls for being the "perfect combination of attention to detail and simplicity."
— Karin Kloosterman, of Green Prophet, liked that the dolls can be decorated again and again but cautioned that the Drawing Doll is not very huggable due to its water-resistant paper construction. 6/14/2010 (Price: $44.00; Age: All Ages) [Add to my Inquiry Basket][?]



Jr. Quest Activity Center by MACLAREN USA


These doll-sized toy buggies are styled in varying fabrics with true-to-life details and functionality. The toys are suitable for a doll sized 15" to 19." The activity center includes a quest umbrella buggy, nighttime travel cot with carrying case, daytime rocker and matching travel bag. 5/25/2010 (Price: $75.00; Age: 3 and up) [Add to my Inquiry Basket][?]



UlliGUS ? H60 Series Blue by UNKL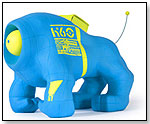 SUG created UlliGUS not only for companionship, but also to assist him with tasks ranging from reconnaissance to tracking. The blue H60 UlliGUS says he's better than the green version. 4/28/2010 (Price: $35.00) [Add to my Inquiry Basket][?]



Kuro "Buddha" Plush by D'ERRICO STUDIOS LTD.

This 2' plush is perfect for hugging or rubbing its good luck belly. It's based on the Kuro character from the Tanpopo graphic novel series by popular creator Camilla d'Errico. Limited to 100 pieces. Launch date: July 2010. 4/28/2010 (Price: $115.00; Age: 13 and up) [Add to my Inquiry Basket][?]



Uglydoll Action Figure Series 2 by PRETTY UGLY LLC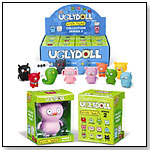 Series 2 Uglydoll Action Figures feature Uglydog, Big Toe, Poe, Trunko, Uglyworm and Peaco. Each action figure is available in two colors. The series is packaged in a clear window box for a clear view of all the action. Launch date: April 2010. 4/16/2010 (Price: $10.00; Age: 4 and up) [Add to my Inquiry Basket][?]



Pug OMG! Stella by MANHATTAN TOY


Pugs OMG! is Fuzzy Nation's premier collection in a series of luxurious littermates as purses. Stella has a silver sequined body, fur pufflettes and black bead strap, red leather and crystal trimmed wings, and comes with gift/display box. She is approximately 9" long and 10" tall, has a removable fashion strap with 7" to 9" drop and four posable legs with a silver signature foot. Julie Flann, Manager of Marketing & Sales at Manhattan Toy, called Stella, "our star. She's raw pug emotion." Launch date: 2010. 4/6/2010 (Price: $100.00; Age: 6 and up) [Add to my Inquiry Basket][?]



Pico Animal Pillows by AREAWARE

An animal menagerie, made from organic cotton and soy inks. These petite pillows or playthings are based on Victorian designs, and feature such animals as giraffes, pigs, gorillas, bunnies, owls, ostriches, zebras, and dogs. 3/22/2010 [Add to my Inquiry Basket][?]



Stuffed Animal - Monkey by CATE & LEVI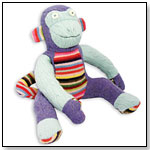 Cate & Levi stuffed animals are all handmade and eco-friendly. Especially unique, each one is made from reclaimed wool whose colors and textures are individually selected. This one-of-a-kind Monkey stands between 16"-22" tall and is customizable by gender. 2/15/2010 (Price: $85.00; Age: All Ages) [Add to my Inquiry Basket][?]



Catalog Request Form
THIS BANNER IS AN AD:
---
---