---
Event Marketing Guru's Corner: Where Networking Nets
8 Places to Achieve Increased Dividends from Networking
"Some of the strongest long-term bonds between business partners initially resulted from connections … when the human 'fight or flight' response button was disengaged."

The value of networking is one of the greatest benefits of the entire exhibition medium. It affords exhibitors opportunity to seize the power of the intuitive magic of the human face-to-face experience ... en masse. The savviest event marketers know where the best havens of opportunity reside.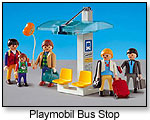 1. Educational programs represent prime forums for networking. Sessions, workshops and keynote addresses should be carefully selected according to the topics and content most relevant to your target audience, as well as those from which you can professionally benefit. Research proves that attendees who participate in educational programs at exhibitions tend to be more significant and serious decision makers for purchasing.

2. Media lounges are natural networking locations. This neutral location provides a more relaxed environment than most networking venues. Everyone here has at least one thing in common — the event itself. This is an excellent place to get your finger on the pulse of your marketplace, as well as to acquire invaluable "competitive intelligence."

3. Host hotels are excellent venues at which to network. You'll inevitably spot key industry contacts in the shuttle buses, restaurants and around the registration desk, lobby bar and the spa/gym. More times than not, your primary contacts will be wearing their badges, making them easy to identify.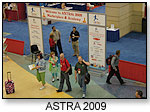 4. The exhibitor lounge is also an outstanding networking forum. Exhibitors feel a natural sense of camaraderie being on the "same side of the aisle." For this reason, you'll find the lounge a place to learn more about your industry and competition.

5. The registration area is always one of the optimal locations to make initial connections with target buyers, important contacts and members of the industry press. It is also the ideal place to arrange "key meetings" during the exhibition.

6. One of the best places to invite target buyers to your booth during the exhibition is the organized hospitality breaks between educational sessions. Never try to sell out of bounds here. This is simply an opportunity to establish a genuine connection with members of your target audience. The easy next step in today's longer buying cycles is to invite each of them to your booth from this venue, after establishing common ground.

7. Exhibitor workshops represent prime opportunities from which you can profit. For starters, the best workshops are filled with useful and proven tips that exponentially increase your success in terms of booth attraction efficiency and sales conversions. According to CEIR's Cold Facts/Hot Tips Report, "Exhibitors who utilize professional training for the booth staff can increase sales conversions as much as 68 percent."

You'll also be surprised to find that some of the best golden tips you receive are from your fellow exhibitors.

8. Naturally, official social gatherings are wonderful opportunities to advance your organization's mission. All macro events are comprised of a multitude of micro events. These come in the forms of luncheons, general sessions, award ceremonies, city tours, galas, receptions, parties, etc. You should be abreast of all of these opportunities in advance, and choose your spots wisely.

Micro social events represent consummate opportunities to meet people in a relaxed and fun environment. Some of the strongest long-term bonds between business partners initially resulted from connections at these types of interactions, when the human "fight or flight" response button was disengaged.

The key to your success at any of these forums is predicated on establishing genuine connections with other human souls. Nothing under the heavens works like sincerity!
Writer's Bio:
Charles W. Allen is an independent consultant for professional event marketing solutions and specializes in sales training, motivational speaking and maximizing sponsorship sales. He also serves as executive director of the International Economic Alliance, which originated at Harvard University.
Read more articles by this author
THIS BANNER IS AN AD:
---
---