---
Toys to Talk About: Creative Activities
Inspire creativity in your customers with these creative activity toys.
4M Mecho Motorised Kits - Robobug by TOYSMITH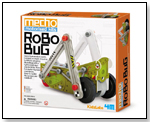 Contains a set of pre-cut colourful foam boards, a set of plastic cases, gears and wheels, a motor, a screw, stickers and detailed instructions. (Also required two 1.5 V AA batteries but not included. The battery cover needs to be fixed with a cross-head screwdriver.) Learn how motors work. Connect a simple circuit to build this amazing Tractor with a lightweight but sturdy body. Have fun exploring basic mechanics. Easy-to-build! No screws are needed!
Awards: 2015 TDmonthly Top Toy Award 8/31/2015 (Age: 5 and up) [Add to my Inquiry Basket][?]



Sands Alive! Paver Pete by PLAY VISIONS INC.


This play set comes with 1.5 pounds of Sand, a Paver Vehicle with 2 replaceable Rollers (rock crush and smooth designs), and the Backhoe has a repositionable Scooper. Also comes with 4 Street Signs, 2 Traffic Cones, 2 Barrels and a Play Mat. 3/18/2015 (Price: $29.99; Age: 3 and up) [Add to my Inquiry Basket][?]



Sew Cool Machine by SPIN MASTER TOYS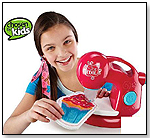 Now girls can start sewing in a safe and creative way! The Sew Cool Machine is a revolutionary threadless device that's perfect for a first time experience. It has everything you need to start sewing right away. Create nine projects from start to end. This threadless sewing machine includes patterns and pre-cut shapes for purses, pouches, characters and more. Encouraging imagination and hand eye coordination, young sewers will love it because they can do it by themselves. Start creating today with the threadless miracle that's Sew Cool! 11/13/2014 (Price: $34.97; Age: 6 and up) [Add to my Inquiry Basket][?]



Plastic Lace Crafts for Beginners by DESIGN ORIGINALS


Whether you call it gimp, lanyard, scoubidou, or boondoggle, vinyl craft lace is the perfect activity for home, camp, school or party. And Plastic Lace Crafts for Beginners is the perfect way to get started in this easy-to-learn craft. This book shows readers all of the essential stitches and skills they need to master the art of plastic lacing, with easy-to-follow weaving diagrams and colorful photos of finished projects. 11/4/2013 [Add to my Inquiry Basket][?]



Opal & Twig Potions and Powers by OPAL & TWIG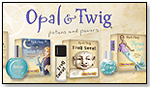 Our highly original, intriguing and playful "Potions and Enchantments" are enjoyed by people ages 8 to adult who love fantasy, imaginative play and collectibles. The attractively designed and eco-friendly debut collection is tied together by a brand mythology centered around mysterious young twin explorers Opal & Twig, the fictional purveyors of the enchantments. A different short story book, each one more beautiful and engaging than the next, is included in every illustrated package. These introduce new fans to Opal & Twig and explain how each given enchantment was first discovered. 6/26/2013 [Add to my Inquiry Basket][?]



My Tape Town™ by ALEX BRANDS


Tape up the town. Create your own Tape Town by taping roads, ponds, and trees onto a paper landscape. Then add buildings and cars to your tapetastic town by bringing them to life first with colorful tape. Easy to tear tape in six colors and stickers makes it fun to create your own town. Decorate the paper landscape, then enjoy hours of interactive and creative play in one deluxe activity.
— In a July 2013 survey, two out of 12 retailers told TDmonthly that products from ALEX were their best-selling toys overall. 2/8/2013 (Price: $18.70; Age: 3 and up) [Add to my Inquiry Basket][?]



THIS BANNER IS AN AD:
---
---