---
Toys in the News: 4-29-2014
SUBMIT your news to TDmonthly.
See previous toy industry news.

Toys in the News is updated Mon-Fri at 9:15 am PST

China Exclusive: Time to say farewell to Barbie. April 29, 2014 — Barbie dolls have long been seen as a symbol of the Chinese toy industry...

$1 trillion in retail store sales thanks to digital. April 29, 2014 — Digital interactions influence 36 cents of every dollar spent in the retail store, or approximately $1.1 trillion...

Another Blowout Quarter For Activision Blizzard. April 29, 2014 — ATVI will report Q2 earnings after the bell on May 6th. The last time I wrote about Activision Blizzard...

Disney Considered Buying BuzzFeed, but Balked at $1 Billion Price. April 29, 2014 — At least for the Walt Disney Company, BuzzFeed quickly became a buzzkill. As part of a routine effort...

Carollyne Yardley fights Mattel's American Girl for her name. April 28, 2014 — A Victoria, B.C., artist who trademarked her name is fighting one of the world's largest toy companies...

Disney's 'Frozen' Leads Sales of Licensed Toys. April 28, 2014 — The love fest between little girls and the film "Frozen" helped Walt Disney Co. maintain its domination...

Is Amazon's fairy retail story coming to an end? April 28, 2014 — Is a 20-year honeymoon coming to an end? When it comes to suspending disbelief...

The $1.5 trillion opportunity retailers overlook. April 28, 2014 — When it comes to tallying up retail sales, it's easy to overlook the impact of mobile...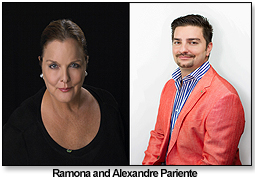 Safari Ltd® Continues Family Legacy with New CEO. April 25, 2014 — Safari Ltd®, family-owned manufacturer and worldwide distributor of museum-quality, educational toys, is excited to announce that Alexandre Pariente has been promoted to the position of CEO. After nearly 30 years of working at Safari Ltd®, current CEO Ramona Pariente is retiring. Acting president and son of Ramona, Alexandre, is filling the position. Alexandre is proud to continue the family owned tradition that his grandfather started in 1982. "It is a proud day for the Pariente family as we are joyed to continue operating Safari Ltd® for another generation," Ramona Pariente said. Safari Ltd® is a third-generation, educational toy company whose mission is to teach children the importance of nature and its conservation through the joy of play.

Bye Bye Barbie: Mattel Sinks On Tanking Doll Sales. April 18, 2014 — For nearly 70 years, Barbie has ruled the dollhouse. But Mattel's star may now...

Report: Nintendo said no thanks to partnership with Activision for Skylanders--a franchise now worth $2 billion. April 17, 2014 — According to a new report, Mario factory Nintendo had the opportunity to partner with Activision to make the first...

ASTRA Spotlights Succession Planning Resources for Specialty Retailers. April 15, 2014 — The American Specialty Toy Retailing Association (ASTRA) announced today in a press release that it is featuring a special session at its annual Marketplace and Academy that will focus on helping specialty toy retailers build succession plans for their businesses. Lynn Switanowski of the Creative Business Consulting Group will lead the session. ASTRA's Marketplace & Academy will be held June 8-11, 2014 in Phoenix, Arizona.

JAKKS Pacific Secures Multi-Category License for Nickelodeon's Teenage Mutant Ninja Turtles. April 15, 2014 — Leading U.S. toymaker JAKKS Pacific, Inc., (Nasdaq: JAKK) announced a licensing agreement with Nickelodeon to manufacture, distribute and market a line of specialty figures and toys in the United States based on the network's hit animated series Teenage Mutant Ninja Turtles...

The Sad, Slow Death of America's Retail Workforce. April 15, 2014 — Retail sales just notched their best month since 2012 and the industry has added almost one million jobs since 2010...

Disney and Marvel unveiling Disney Infinity collaboration soon. April 14, 2014 — Disney and Marvel Entertainment are set to unveil a collaboration on a Disney Infinity project later this month...

US Stocks Rise on Retail Sales Increase. April 14, 2014 — A government report showing March retail sales notched their biggest increase in 18 months helped give U.S. stocks a lift Monday...

'Airbnb For Retail' Startup Storefront Raises $7.3M From Spark Capital, Expands To LA. April 14, 2014 — Now more than ever, both big brands and independent merchants are looking for flexibility in the way that they reach consumers...

Empowering sales associates in an information-enabled world. April 14, 2014 — The way people shop has completely changed over the past five years. A large part of this...

More Than 80 New Toy Manufacturers to Introduce Products in Phoenix. April 11, 2014 — The American Specialty Toy Retailing Association (ASTRA) announced today that more than 80 new toy manufacturers will be showing new products in the exhibit hall at ASTRA's Marketplace & Academy. Most of these products are not available yet on the Internet, which gives specialty retailers the opportunity to be the first to offer them in their communities, according to a press release. ASTRA's Marketplace & Academy will be held June 8-11, 2014 in Phoenix, Arizona.

Using tablets to reach kids with autism. April 11, 2014 — Two 5-year-old boys, one with autism, were having some friendly playtime when they had a communication breakdown...

Why U.S. Retailers Are Still Vulnerable to Card Fraud. April 11, 2014 — After last year's massive security breaches at Target (TGT) and Neiman Marcus, data security pros urged U.S. retailers...

Easter sales decline and shift online. April 10, 2014 — Average spending per person is forecast to decline this Easter despite pent up...

Kid Brands, Inc. Announces Amended Credit Agreement. April 10, 2014 — Kid Brands, Inc. today announced that it has executed a waiver and amendment to its existing credit agreement with Salus Capital Partners, LLC...

Shift to chip and PIN doesn't solve all for retail. April 10, 2014 — Protecting and securing payment systems and consumer data is a never-ending task for all parties...

Messe Frankfurt to Co-Organize Guangzhou Toy and Baby Fairs. April 10, 2014 — Messe Frankfurt has joined forces with the Guangdong Toy Association to organise Guangzhou International Toy & Hobby Fair...

Consumers Hope To Shake Off Winter Blues This Easter, According To NRF. April 9, 2014 — Ready for sunshine, chocolate eggs and jellybeans, consumers will welcome the Easter Bunny with open arms this year...

Feelings of Failure, Not Violent Content, Foster Aggression in Video Gamers. April 9, 2014 — The disturbing imagery or violent storylines of videos games like World of Warcraft or Grand Theft Auto are often accused of fostering feelings of aggression in players...

AwesomenessTV To Enter The Licensed Merchandise Business. April 9, 2014 — We should have seen this coming. AwesomenessTV's comedy videos make it a big deal for teens and kids...

Target Canada's Woes Highlight U.S. Retailers' Stumble Into Canada. April 9, 2014 — For years, Canadians would cross the border to the U.S. to shop at Target. Exporting...

Will This Downgrade Hurt Mattel (MAT) Today? April 8, 2014 — Mattel was downgraded to "underperform" from "market perform" by BMO Capital Markets Monday...

Toy News Tuesday: Hot Toys Heroes and Ice Cold Villains. April 8, 2014 — Welcome back ladies and gentlemen to yet another astounding edition of Toy News Tuesday! Just in case you're a bit...

For retailers, markdowns are 'necessary evil' and important tool. April 8, 2014 — When Rhonda Sawyer first opened her women's and children's clothing store, she was extremely focused...

Activision CEO Kotick Takes $55 Million Compensation Cut. April 8, 2014 —

Bobby Kotick took a $55 million cut in compensation in 2013, the year he gained control of the video-game maker...

Why Are Toys So Gendered? April 7, 2014 — Caught on camera in the "pink aisle" of a U.S. toy store, 5-year-old Riley posed a multibillion-dollar question...

With Winter Weather Behind Them, Retail Employment Grows In March, According To NRF. April 7, 2014 — The National Retail Federation today issued the following statements from NRF President and CEO Matthew Shay and Chief Economist Jack Kleinhenz in response to the March jobs report...

Retailers and CPG companies win top EPA awards. April 7, 2014 — Best Buy, Staples, Home Depot, 3M and Colgate-Palmolive were among the many retailer and CPG companies...

Global success of Trunkis sparks years of legal battles: Dragons' Den reject battling Chinese copycats. April 7, 2014 — Imitation may be the sincerest form of flattery, but for Rob Law, founder of children's luggage firm Trunki...

Beyond Lego, some new building toys. April 7, 2014 — Building and construction toys have been a fixture in playrooms since, well, forever, and there are several reasons...

Lego Crowdsources Its Way to New Toys. April 4, 2014 — Brent Waller spent his childhood crafting plastic brick versions of characters from television shows and movies...

Hasbro Picks 5 'House Rules' for New Monopoly Set. April 4, 2014 — No rent collection while in jail, double the dough for landing on Go and clean out Free Parking if your luck takes you there are among...

At six-month-old Playground, Mattel wants all-in on digital distribution. April 4, 2014 — Late last year, El Segundo-based toy company Mattel announced the formation of Playground Productions, a new division...

First Look: Mattel Reveals Secret Line Of Blasters, 3 Years In The Making. April 3, 2014 — For two decades, Nerf has ruled the dart gun "blaster market" virtually uncontested. Today, that changes...

Retoy: A fistful of plastic, made to order. April 3, 2014 — It's hard to ignore the Skylanders phenomenon (especially if you're the parent of a school-age child). The concept -- a Bluetooth-enabled toy...

Best Displays & Graphics Wins Best Trade Show Booth for GANZ at the Toronto Toy Fair. April 3, 2014 — Best Displays & Graphics has announced that they won 'best trade show booth' at the Toronto Toy fair for GANZ...

Hasbro cheated Long Island-based Scrabble promoter out of bonuses: lawsuit. April 2, 2014 — A Long Island man who helped put Scrabble into millions of homes and schools is suing Hasbro, the game's manufacturer, for $1 million...

US E-Commerce Growth Is Now Far Outpacing Overall Retail Sales. April 2, 2014 — Online retail spending grew 14% in 2013, according to a report released today from comScore...

Toys 'R' Us Has Time To Craft Turnaround, Despite Troubles. April 2, 2014 — Toys 'R' Us just may have gotten the liquidity it needs to make next Christmas, and a few ones after that, a happy one for tots...

Kids Brands Inc. exploring ways to enhance shareholder value. April 2, 2014 — East Rutherford-based Kid Brands Inc., the company formed from the remains of the Russ Berrie & Co. gift manufacturer...

Toy entrepreneur trying for another hit, says he needs Toys 'R' Us. April 1, 2014 — Creating a hit toy is like trying to catch lightning. Marty Abrams has done it at least five times over the past 50 years...

Hasbro adds ad industry exec to board. April 1, 2014 — Hasbro has elected Richard Stoddart, CEO, North America at Leo Burnett Worldwide, to its board of directors...

Pasadena mobile games developer Industrial Toys raises $5 million. April 1, 2014 — Mobile games developer Industrial Toys has raised $5 million in a round of funding led by Accel Partners...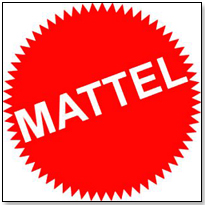 Mattel buys Mega – what is the likely impact? March 31, 2014 — In a flat to declining U.S. toy market place, Building toys have been a very noticeable exception...

Mattel's Top Line Woes Continue. March 31, 2014 — On Jan 31, this leading toy maker reported dismal fourth quarter results with earnings and revenue missing the Zacks Consensus Estimate...

A New Retail Concept Designed to Combat the Online Shopping Trend. March 31, 2014 — Sales momentum is perceptibly slowing in most retail stores. This was noticeably true in 2013...

'Frozen' is now the highest-grossing animated movie of all time. March 31, 2014 — For the first time in forever, "Toy Story 3" is no longer the highest grossing animated film of all time...
THIS BANNER IS AN AD:
---
---