---
Toys to Talk About: Science & Nature Toys
These Science & Nature toys are worth a second look.
CCRY - Candy Crystal Growing Kits by GEOCENTRAL


What can be better than science you can eat! Each kits shows you how to make your own sugar crystals or rock candy. Educational booklet includes instructions on how to do the experiment and information about how crystals grow in nature. 12/10/2015 [Add to my Inquiry Basket][?]



Geek & Co Space Farm by THAMES & KOSMOS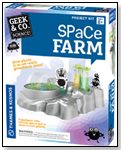 Geeks in space! Explore what it would take to set up an extraterrestrial farm on another planet. Experiment with a nutrient gel to grow garden cress in hydroponic tubes without soil. In the greenhouse dome, grow the alien-like succulent Tiger's Jaws (Faucaria tigrina). Find out what plants need in order to grow and how those things might be provided on another world. Geekstronaut figures tend to your space farm while it grows. 11/3/2015 (Price: $19.99; Age: 8 and up) [Add to my Inquiry Basket][?]



Scientific Explorer Ultimate Bubble Gum Fun Kit by ALEX BRANDS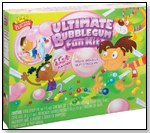 Bubble gum for days! Includes everything you need to create massive amounts of your own gum! Recommended for children ages 8 years and older. Includes corn syrup, gum base, confectioner's sugar, citric acid, and watermelon, vanilla, raspberry, extreme mint, blueberry, fruit punch flavor powders, along with silver foil wrappers, recipe cards and activity manual. Make 19 flavors. 11/3/2015 (Price: $49.99; Age: 8 and up) [Add to my Inquiry Basket][?]



ReCon 6.0 Programmable Rover by SMARTLAB TOYS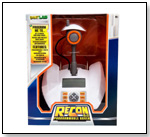 The Programmable Rover is a toy, a robot, and a tool for learning. A child programs ReCon 6.0 to navigate specified courses that can deliver a treat to a pet, surprise a family member with a personalized message, carry a soda, guard a bedroom, or just dance. NO COMPUTER REQUIRED! Batteries: 3 C, not included. Ages: 8+.
Awards: 2011 Parents Magazine Best Toy Award, 2011 Great Schools Golden Apple Award, 2011 Dr. Toy 100 Best Children's Products Award, 2011 Parents' Choice Silver Honor Award, 2011 Best Electronic Toy Award from Bestcovery 10/20/2015 (Price: $69.99; Age: 8 and up) [Add to my Inquiry Basket][?]



Think Box Glowing Science by Horizon Group USA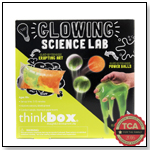 Illuminate your child's knowledge by combining simple chemistry with glowing power. Let them create their own glow-in-the-dark toys and science experiments from molding bouncing balls to watching the pressure build in erupting colors! Explore the basics of chemical compounds and reactions with this hands-on Glowing Science Lab! This kit includes a ball mold, glow-in-the-dark power ball crystals, zinc sulfate, baking soda, citric acid, guar gum, sodium tetra borate, resealable bags, glow-in-the-dark paint, a mixing stick and a fun poster with instructions! 10/16/2015 [Add to my Inquiry Basket][?]



Classic Basic EcoAquarium™ by FUNOLOGY INNOVATIONS LLC


The Classic EcoAquarium brings nature up close & personal. Includes 4x4x5 tank with 2 Frogs or 1 Betta Fish, Lucky Bamboo Plant, Decorative rock, Living Gravel, your choice of Colored Gravel. The natural mix of plant, animal & microbes work together to establish a sustainable mini-ecosystem. Easy to maintain, easy to care. 9/30/2015 (Price: $28.99; Age: 6 and up) [Add to my Inquiry Basket][?]



Smithsonian Human Skeleton Casting Kit by SKULLDUGGERY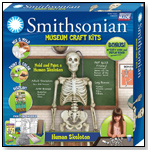 First, mix the PerfectCast mold mix in the 'mix and pour' bag and pour it into the molds. While it sets enjoy the fun, games and learning in the activity book! Unmold your creation, paint the parts and set them onto the display background - now it's ready to show off on the easel! Children will have a hands on learning adventure they can share with everyone! The Smithsonian Museum Craft Kits by Skullduggery combine creativity, discovery, and learning in one exciting artistic journey. Each kit includes everything needed to create an educational masterpiece. 8/31/2015 [Add to my Inquiry Basket][?]



Hologram Kit by LITIHOLO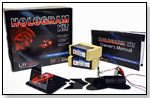 Real Holograms - You can make holograms right in your own home or classroom! Step-by-step instructions make the hologram process easy, educational, and fun!

Litiholo C-RT20 film is a holographic film for making holograms with no chemicals and no development processing.

Everything you need to make real 3D laser holograms - it's so simple, you could be making your first hologram in about an hour! Best of all, with the Litiholo "Instant Hologram" Film Plates, you spend all your time making holograms, not developing them.

7/6/2015 (Price: $99.99) [Add to my Inquiry Basket][?]



Sound by SCIENCE WIZ / NORMAN & GLOBUS INC.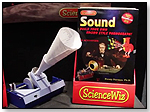 This great new science kit from Science Wiz lets kids accomplish college-level experiments with sound by building an Edison-Style phonograph and downloading free apps from the web. There are twenty different activities that kids can do with this kit.

2/15/2015 [Add to my Inquiry Basket][?]



Dinosaur Stomping Ground by NEAT-OH! INTERNATIONAL LLC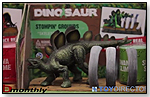 Dinosaur habitats include a high-quality figurine, and environmental base, and prehistoric slime, like lava, swamp slime, tar, or swamp water! Dinos can be slimed, and demo beautifully thanks to their themed base and hands-on slime.

2/14/2015 [Add to my Inquiry Basket][?]



Edison Kit by LIGHTUP, INC.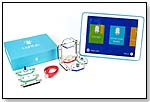 LightUp combines the best of both worlds by bringing together an engaging hands-on electronics platform with an interactive iOS mobile app. LightUp kits introduce key STEM (Science, Technology, Engineering, Math) concepts, teaching kids how to explore their world with electronics and code. Snap together magnetic blocks to build circuits in seconds (no soldering or wiring needed). Download the free LightUp Learning iOS app for project ideas and personalized guidance. See electricity flow with the in-app augmented reality LightUp Lens. Learn 100+ key STEM concepts about electricity, circuits, and engineering with the Edison Kit. 2/14/2015 (Price: $49.99) [Add to my Inquiry Basket][?]



THIS BANNER IS AN AD:
---
---