---
Toys in the News: 11-30-10
SUBMIT your news to TDmonthly.
See previous toy industry news.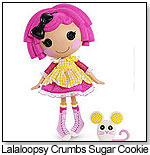 More Needy Girls Get Lalaloopsies. 11/30/2010 - The New York Post announced that MGA Entertainment was donating six more popular Lalaloopsy dolls to six runners-up in the paper's giveaway contest.

Pocoyo™ Toy Line Makes a Splash at Retailers. 11/30/2010 - The Pocoyo toy line featuring characters from the multi-award winning animated series Pocoyo is now available at retailers including Toys"R"Us, Toysrus.com and Amazon.com. Bandai's toys capture the vibrant and exuberant world of Pocoyo and his animal friends for preschool children ages one through three, encouraging them to learn through laughter.

Girl Wins Rare Loopsy Doll. 11/29/2010 - Seven-year-old Louise Cruz held her first-ever brand-new doll when the New York Post presented her with a rare Loopsy doll from MGA. The little girl was awarded the doll after she won a contest with a heart-wrenching letter about her family life. Abandoned by her mother at age 1, Louise and her six siblings have been raised by their grandmother. Until her win, all of her dolls were second hand. Loopsy is one of the hot toys of the season, with some parents likening the craze for them to the Cabbage Patch Kids.

Kids Fare Rules Box Office. 11/29/2010 - Seven days after its release, Tangled -- Walt Disney's animated feature based on the Rapunzel fairytale -- took the #1 position at the box office this weekend with $49.1M in sales, according to The Hollywood Reporter. Dreamworks' Megamind lost its top spot, but held steady at #2, with $12.9M in sales for a cumulative take of $130.5 M, 28 day days after its release.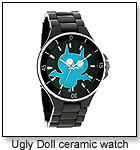 2011 May Be an Ugly Year. 11/29/2010 - If Pretty Ugly LLC has its way, 2011 may be the year of the Ugly Doll. The lovably odd-looking plush toys have been nominated for a TOTY as Specialty Toy of the Year. The company apparently does believe it's time to be ugly: they've just released a series of Ugly Doll ceramic watches.

JAKKS Pacific Launches Kinectimals Plush Toys for Microsoft's Kinect for Xbox 360. 11/29/2010 - JAKKS Pacific, Inc. announced a licensing agreement with Microsoft to design and manufacture interactive plush toys, that integrate with the "Kinectimals" video game for Kinect(TM) for Xbox 360(R).In addition, JAKKS will produce a mainline plush assortment, which is expected to be sold at mass retailers in the U.S. starting in Spring 2011 and is slated to feature five unique plush animals in the first wave.


Andy Beats Ken Out of the Closet. 11/24/2010 - Though doll lovers have long speculated on Barbie's "boyfriend's" sexuality, Ken has lost his opportunity to be America's first openly gay fashion doll, thanks to the Tonner Doll Company. Yesterday Tonner announced the debut of Andy Mills, a fictional gay event planner in Manhattan. Part of the popular Cami & Jon product line, Andy is yet another milestone for the Tonner Doll Company, which previously released the first plus-size fashion doll, Emme.

Consumer group warns of dangerous toys. 11/24/2010 - Just in time for the holiday shopping season, U.S. PIRG announces the release of our 25th annual Trouble in Toyland report. The report reveals the results of lab testing for toxic chemicals, identifies toys that pose choking hazards, and includes suggestions for avoiding common hazards while shopping.

Have Silly Bandz Fans Snapped Out of It? 11/23/2010 - The reports from 26 TDmonthly Magazine regional correspondents are in and the news may be dire for retailers who are coming late to the Silly Bandz craze. Though store owners are still selling hundreds or even thousands of the collectible animal-shaped silicone bands per month, Marc Holcomb, owner of Toys & Co. in Greensboro, S.C., told us: "Silly Bandz is trending down, and they are selling their excess to stores in California, Washington and Texas." Also notable was that of the 3 best sellers that each of 33 storeowners mentioned, no one uttered the word "Webkinz." What's shaping up for 2011? Wild Creations eco-aquariums are holding strong, as is this year's brand new balloon-inflator, the Pumponator.

Strong Museum Plays With History. 11/23/2010 - The Strong's Brian Sutton-Smith Library and Archives of Play announced a new donation of videotaped interviews with famous toy inventors. Click here for more details: Toy Inventor Interviews Donated. The Strong's National Museum of Play presents Winter Wonderland Weekends December 11 & 12 and December 18 & 19. Click here for more details: Winter Wonderland Weekends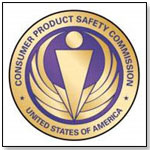 CPSC Reports Toy Recalls Declining, But Toy Injuries Increasing. 11/23/2010 — In a press release announced recently, the U.S. Consumer Product Safety Commission reports that new safeguards and safety-conscious toy makers have contributed to the decline in toy recalls from 172 recalls in 2008 to 44 recalls in 2010. Despite the decline, however, the CPSC also reports that toy-related injuries are increasing.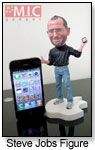 Apple CEO Gets Own Action Figure. 11/23/2010 — Steve Jobs, CEO for Apple receives his own realistic action figure with notable features such as an iPhone in his left hand, his typical black long sleeve shirt and blue jeans, as well as speech bubbles for you to include favorite sayings of the CEO. The action figure is sold by M.I.C gadget, and is currently sold out.

Toy Maker ÜBERSTIX Launches ÜBERSTIX For The People. 11/23/2010 — ÜBERSTIX IG, Ltd., a competitor in the construction toy industry, announces the launch of their new program ÜBERSTIX For The People, which eliminates printed instructions and four-colored packaging. Instead, the program will host all instructions online at www.uberstixforthepeople.com, while the construction toy's nine basic building components will be availalbe in small, medium, and big bulk packages.

Feds Say Glasses With Lead Are Kids' Products. 11/23/2010 — On Monday, the Consumer Product Safety Commission declared that sets of drinking glasses depicting comic book and movie characters were indeed children's products, undercutting the position of the importer of the glasses, which said they were marketed to adults.

Go! Go!s Got More Awards. 11/22/2010 - According to a press release the Go! Go! Sports Girls dolls from the Dream Big Toy Company just received Nickelodeon's Top Toys of 2010 and Best Dolls of 2010 awards. Go! Go! get them at your nearest specialty toy store.

Uglies Bag It. 11/22/2010 - Pretty Ugly LLC is offering gift bags to make shopping for Ugly fans just a bit easier.

Super Rad Toys Extends The Ningyo Project. 11/22/2010 - Super Rad is excited to announce plans to expand The Ningyo Project. The next wave of figures will be designed by artists such as Cope2, Matthew Langille, Junko Mizuno, Shin Tanaka, and Sun Min to name a few. Super Rad will have signing events to commemorate each release.

Bandai America Incorporated Announces Top 10 Imaginative Toys for Holiday 2010. 11/22/2010 - Whether it's on the go with TamaTown™ by Tamagotchi™, experiencing out-of-this-world adventures with Ben 10™, strutting the fashion runway with Harumika™ to show off dazzling designs, or into the kitchen with Chef Kids Cooking Club® to make mouth-watering treats, Bandai America Incorporated has the perfect gift to help nurture and grow a child's imagination.

Washington, D.C.: Heads Up - U.S. PIRG Toy Safety Report Due Out Tuesday 11/23. 11/19/2010 - On Tuesday November 23, U.S. PIRG will release its 25th annual toy safety survey. For 25 years, the group has issued the report at the start of the holiday shopping season, offering safety guidelines for purchasing toys for small children and providing examples of toys currently on store shelves that pose potential safety hazards. The PIRG report has resulted in at least 130 recalls and other actions taken to remove dangerous toys from the marketplace.

Toy Story 3 Rules DVDs. 11/18/2010 - Walt Disney Studios Home Entertainment's Toy Story 3 held its place as the top-selling DVD and Blu-ray Disc the week ending Nov. 14, according to The Hollywood Reporter. Toy Story 3 is also on the short-list to be considered as an Oscar nominee for best animated film. DreamWorks Animations' How to Train Your Dragon is considered next most likely to snag one of the three nominations this year.

Tamagatchi Beats Byelo. 11/18/2010 - According to the New York Times, Asia may now be he most fertile ground for toy collectors on the hunt for valuable items. Chang Yang-Fa, a serious toy collector and owner of the Moment of Imagination & Nostalgia with Toys (MINT) Museum of Toys in Singapore, is on a search for the first generation of Tamagotchi, the virtual pets, which were manufactured in Japan. Antique teddies and porcelain dolls may now give way to plastic toys manufactured in Asia from 1950s on as the hottest choice for serious collectors. Yang-Fa's criterion for relatively modern toys that may amass value include, "a good and well-established brand, comes in limited edition and ... is based on a famous character."

Verizon Teams With National Organization to Provide Books and Toys to Children Affected by Domestic Violence. 11/18/2010 - Through the campaign, Verizon employees will collect toys and books to provide comfort to children and families who are survivors of domestic violence. Verizon has partnered with the National Network to End Domestic Violence, which will help coordinate the distribution of the items to children and families in domestic violence shelters across the country.

LEGO To Launch Pirates Of The Caribbean Toys. 11/18/2010 - Danish toy maker the Lego Group said Thursday it will launch a collection of toys based on Disney's (DIS) multibillion-dollar "Pirates of the Caribbean" franchise. Lego will launch nine new building sets based on the "Pirates of the Caribbean" films in the spring of 2011.

NeoPets founders launch preschool educational website. 11/17/2010 - The goal of the website is to help children build a strong foundation by providing educational content that supplements and supports preschool, pre-k and kindergarten programs.

Analyst Research on Hasbro and Mattel -- Toy Makers Gearing up for the Holidays. 11/17/2010 - Toys and games companies are looking forward to their most profitable quarter. Recent quarterly results showed positive trends in most segments, and industry players will be hoping that all areas see a boost from this year's economically improved holiday season.

Successful Kids, Inc. - Featured on The Today Show November 10th. 11/17/2010 - Wednesday, November 10th on The Today Show, Aimee Symington, CEO of Successful Kids, Inc., was interviewed by Hoda and Kathy Lee about the importance of complaining politely!

Pre-Black Friday Discounts from Entertainment Earth. 11/16/2010 - Online toy and collectible retailer announces money-savers for the price-conscious holiday shopper. This limited-time offer includes hand-picked toys, action figures, bobble heads, games, and collectibles from some of the world's most popular brands.

Mary Meyer wins toy industry awards. 11/16/2010 - Cheery Cheeks Merry Monkey and Cheery Cheeks Happity Frog received the 2010 Oppenheim Toy Portfolio Platinum Best Toy Award. In addition, Mary Meyer's Little MVP Pull Musical and Little MVP Baby Blanket received the Oppenheim Toy Portfolio Gold Seal Award.



Canadian Toy Testing Council Announces Hot Toys of the Year. 11/15/2010 - The children of the Canadian Toy Testing Council (CTTC) will present the top toys of the ear awards on Friday, November 19, 2010 at 10:30 a.m. at the Brookstreet Hotel's Ballroom, Ottawa. Each year, over 1,000 children test hundreds of toys to ensure the reliability, quality and fun of toys in the marketplace.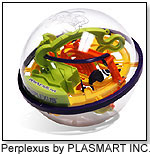 Perplexus from PlaSmart, Inc. Tops Holiday Toy Tests for the 2010 Season. 11/15/2010 - Perplexus, a bendy, trendy, can't put-it-down game challenge from PlaSmart, Inc., has received awards and accolades from some of the most recognized, prestigious and respected toy tests for the 2010 holiday season, including the American Specialty Toy Retailing Association (ASTRA), the Canadian Toy Test Council (CTTC), The Toy Insider, NAPPA and Parents Magazine.

Zoobles, Paper Jamz and Squinkies Predicted to Be the Hot Holiday Hits of 2010. 11/15/2010 - "Toy" Shipments Increase Almost 25 Percent as Retailers Bank on Demand for Emerging Items and Old Favorites, according to Panjiva Trends. The data, generated from the company's Panjiva Trends technology, showed dramatic increase in the shipments to the US of several new and returning items.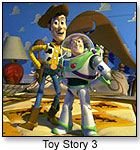 Toy Story and Marvel boost Disney. 11/12/2010 - Strong merchandise sales boost consumer products revenues for year to $2.7 billion. Higher licensing revenue, was the primary driver for the increase.

Trunki hits the US. 11/12/2010 - Magmatic names Melissa & Doug as manufacturing and distribution partner in the US. Trunki brand will now be present in the US, South America, Canada and parts of the Caribbean.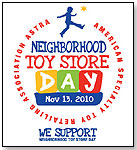 ASTRA's National "NEIGHBORHOOD TOY STORE DAY". 11/12/2010 - The event leads industry effort to promote advantages of specialty toys and locally-owned toy stores. This year's event, at which ASTRA will announce the twenty-two winners of its 2010 Best Toys for Kids awards, will be held Saturday, November 13, 2010.

Barnes & Noble Expands Toys and Games Offering and Creates "Ultimate Playroom" Mega-Boutiques in Stores. 11/11/2010 - Barnes & Noble, Inc., in unique strategic partnership with toy and games manufacturers, has created five interactive play areas -- Building, Learning, Imagining, Creating and Playing -- that offer children hands-on learning experiences in a fun, engaging and comfortable environment.

More than 1,800 libraries to celebrate National Gaming Day on Nov. 13. 11/11/2010 - Tens of thousands of people will be gaming together at their local libraries on Saturday, Nov. 13, to celebrate the American Library Association's third annual National Gaming Day at your library. Libraries will offer a variety of activities throughout the day, including modern board games, traditional games (such as chess and checkers) and two national video game tournaments that will pit players at dozens of libraries against each other.

Wal-Mart Cuts Toy Prices to Compete with Target. 11/10/2010 - Wal-Mart Stores Inc. and Target are in a fierce competition to become the low cost leader during the Christmas shopping season. Toy sales are often keys to retailers success during the holiday season because parents will almost always buy toys for children regardless of the economic situation.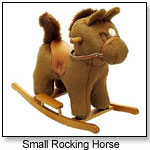 Rocking Horse Depot Recalls to Repair Rocking Horse Toys Due to Strangulation Hazard. 11/10/2010 — The U.S. Consumer Product Safety Commission, in cooperation with the firm named below, today announced a voluntary recall of the following consumer product. Consumers should stop using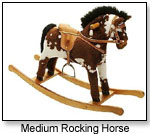 recalled products immediately unless otherwise instructed. It is illegal to resell or attempt to resell a recalled consumer product.

Toy ban for unhealthy kids meals. 11/10/2010 — San Francisco could become the first major city in America to ban fast-food restaurants from including toys with children's meals that do not meet health guidelines.

Hasbro combines Apple technology to create high-tech ViewMaster. 11/9/10 — Shaped like a pair of binoculars, the My3D device will contain a slot to insert either an Apple iPhone or iPod touch to display videos, 3D content, and even games, with a list price of $30.00.

'Call of Duty: Black Ops' Hits Stores. 11/9/10 — As reported by PC Magazine, the popular video game series had fans lining up at midnight, Tuesday morning, to be the first to buy a copy of the franchise game. The game, developed by Treyarch, provides "the deepest and most intense 'Call of Duty' experience ever," according to Activision.

Megamind Is Mega Hit. 11/8/10 — "Megamind" — the animated feature from Dreamworks Animation and Paramount — debuted at #1 this weekend, pulling in $47,650,000 at the box office, according to Variety. Overall box office in the U.S. was $154 million, topping a previous best first-November weekend record set in 2003 with $153 million. Will Hollywood's increased take trickle down into Toyland? Toyquest and Manley Toys are already selling "Megamind" action figures for kids who want to keep the movie going for more than 120 minutes.

Undead Animals Heading for Toy Fair. 11/8/10 — ZOMBIEZOO®, the hot new line of collectible plush toys from award-winning children's author/illustrator Neecy Twinem, will mark its Toy Fair debut, February 13 to 16, 2011. Different and a bit quirky, ZOMBIEZOO characters feature an unusual story line and unique personalities, promises a press release.

Corolle Wins 19 in '10. 11/8/10 — Corolle Dolls, a favorite of specialty retailers, received 19 awards for its dolls and accessories this year, according to a Press Release. That was a record number of wins in a single year for the company, which has been making little girls happy for more than three decades.



Toys for Tots Will Earn $1 in Toys for Each New Facebook Fan Who "Likes" Growing Tree Toys. 11/8/10 — Beginning November 1st, Growing Tree Toys will donate $1.00 to the Marine Toys for Tots program for every Facebook user who "likes" the specialty toy retailer, according to a press release.

The Toy Box celebrating national Neighborhood Toy Store Day Nov. 13. 11/8/10 — On November 13, the Toy Box, located on First Street in Friday Harbor, will join over 500 stores across the country to celebrate national Neighborhood Toy Store Day.

Cards and the game of Life Memorialized (thestrong.org). 11/5/10 — The National Toy Hall of Fame at the Strong inducted cards and the game of life into the National Hall of Game today.

Roadkill toys are set to become a Christmas hit. 11/5/10 — A line of toys that look like they've been run over, complete with plush blood and guts, is set to be released soon. All come with a body bag and an identity tag. Their inner organs can be pulled out and then packed back inside.

New Iron Man 2 collectibles launch this holiday (prweb.com). 11/5/10 — Museum Replicas will release 4 Iron Man 2 collectibles this holiday season: Tony Stark's Arc Reactor, the Monaco Racing Jacket, the Mark V "Suitcase" Armor which will be constructed as a fully functional briefcase and a replica of Nick Fury's Leather Trench Coat.

Lego Toys Launch Into Space This Week (fastcompany.com). 11/4/10 — Astronauts will soon build several Lego sets in space, in an effort to inspire future generations of children to take an interest in science and technology, as well as to demonstrate the difficulty of managing physical space in a microgravitational environment.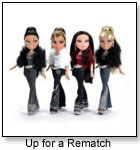 Judge orders MGA v Mattel retrial (www.toynews-online.biz). 11/4/10 — The ongoing Bratz vs. Barbie legal battle will continue in a new trial, after Judge David Carter invalidated the $100 million damages awarded to Mattel.

Big Lots Launches 16th Annual Toys for Tots Drive (prnewswire.com). A $16,000 charity shopping spree and sponsored toy donations, along with hot chocolate and refreshments, will kick off Big Lots' Toys for Tots Drive this year in Columbus, Ohio. Big Lots has helped the Marine Corps with the Drive since 1994.

National Toy Hall of Hame 2010 Induction Ceremony To Be Held (thestrong.org). 11/3/10 — Rochester, NY: On Thursday, November 4, at 10:30 a.m., winners from among 12 finalists will be announced.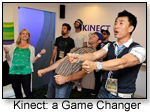 Microsoft's Kinect; a potential new threat from the video game industry (www.globaltoynews.com). 11/3/10 — Microsoft's new $150 add-on to the XBox, Kinect, which allows gamers to play without controllers using their bodies, may bite into traditional toy profits in the near future. The Economic Times calls Kinect a potential "game changer."

Hasbro adds new VP of brand licensing for Europe (www.licensing.biz). 11/3/10 — James Walker, former "infant director" at Walt Disney, has been appointed VP of brand licensing for Europe at Hasbro.

Scholastic Media Launches Two New Games on NINTENDO DS™ (Digitaljournal.com). 11/2/10 — My Amusement Park™ and Digging for Dinosaurs® mark the first titles in Scholastic Media's "Smart Games For Kids" line that combines fun and learning for kids ages 5-8.

Safety Recall on Britax Chaperone Infant Car Seat. 11/2/10 — Britax Child Safety, Inc. is conducting a safety recall on its CHAPERONE Infant Car Seat, including Model Numbers of E9L95P2, E9L95P3, E9L95P5, E9L69N9, (Sold in the US) E9L69P2, E9L69P3, and E9L69P5 (Sold in Canada), to replace a defective chest clip.

LeapFrog Q3 Net Sales Up 23% (Kidscreen.com). 11/2/10 — Strong Leapster Explorer sales and broader retail distribution contributed to LeapFrog Enterprises boosting net sales by 23% to US$138 million during this year's third quarter.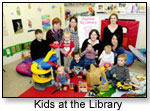 Charlton Toy Library Appeals for Funds. 11/2/10 — Running for 28 years, the library now faces a funding gap of £40,000. Though they have received some donations, they've had to cut back on staff and are seeking more volunteers to keep the library open.

Canadian Toy Association Lets Children Test Top 100 Hottest Toys. 11/2/10 — Twenty kids had lots of fun on Monday, testing out toys including Moon Dough Barn from Spin Master Toys, Wild Creations EcoAquarium from Prehistoric Homes, Plasmacar from PlaSmart Inc., Wader Park Tower from Kobal Sales and Marketing, and Plan Toys Eco Town from Playwell Enterprises Ltd.

Moshi Monsters Forecasts $100 Million Retail Sales in 2011. 11/2/10 — The popular online game for children, Moshi Monsters, forecasts $100 million in retail sales based on their brand in 2011. They've made several new partnerships with prominent toy manufacturers to "link the real and virtual worlds" of Moshi Monsters.

WABA Fun Launches Credits Program For Custom Kits System. 11/1/10 — WABA Fun has launched a credits program for its retail partners. The WABA Fun Credits Program gives 15% back to retail partners for referral sales to its web-based Custom Kits system. Superstructs™ Custom Kits is an online service for customers to design and personalize their own building sets.

Mattel Gave $20 million to charity in 2009. 11/1/10 — Beneficiaries of their largesse included Mattel Children's Hospital UCLA, Special Olympics, Save the Children, Make-A-Wish Foundation, National Association of Children's Hospitals and Related Institutions, and the Children Affected by AIDS Foundation.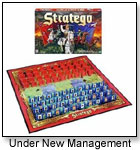 Spin Master Ramps Up Competitiveness. 11/1/10 — Third-largest toymaker Spin Master is expanding their board game business with strategic acquisitions such as a U.S. firm whose titles include You Don't Say, and alliances with others to roll out games, such as HedBanz and Stratego. Spin Master is betting on the staying power of board games in rough economic waters to grow their business to the next level.

IKEA Relaunches Soft Toy Sales Campaign to Benefit Third World Children. 11/1/10 — From November 1 to December 24, for every soft toy sold, 1 euro goes to UNICEF and Save the Children to extend and start new children's educational programs in 22 countries.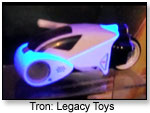 Disney Rolls Out Tron Toys (Asylum.com). 10/29/10 — Using the glowing blue and black color scheme from the movie, Disney's new Tron toys include headphones, a mouse, a keyboard, Xbox and Wii controllers, a pen set and an iPod dock surrounded by a glowing blue disc.

Indy Car License returns to GreenLight Collectibles. 10/29/10 — GreenLight Collectibles has recently signed a licensing agreement with the IZOD IndyCar Series. This agreement allows GreenLight to produce 1:18 scale replicas of cars that will be running in the 2011 season. The first project in the works is the 2010 Indianapolis 500 winner car, Dario Franchitti.

Toy Firms With The Most Cash (Benzinga.com). 10/29/10 — From most to least cash, the top 4 are Mattel Inc, Hasbro Inc, JAKKS Pacific Inc and RC2 Corporation.
THIS BANNER IS AN AD:
---
---