---
August Staff Picks
Engaging Arts & Crafts and Hands-on Kits
In a recent TDmonthly survey about best-selling toys, five out of 12 retailers named arts & crafts toys or interactive kits as their stores' overall best-sellers.

With that in mind, this month's Staff Picks focuses on new, high-quality arts & crafts products and hands-on kits that could be a good fit for your store.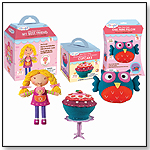 My Studio Girl by UNIVERSITY GAMES — My Studio Girl is the newest Arts & Crafts line by University Games. A variety of kits means there is something fun for every girl, and the hands-on activities, like a sew-your-own doll kit or felt hang-about, encourage self-expression and creativity.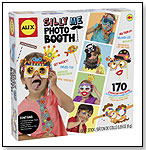 Silly Me Photo Booth™ by ALEX-PANLINE USA INC. — Engage kids in the world of photography with this crafty kit. Kids can use the included materials to decorate silly props and glasses to wear during a funny photoshoot. Great for parties or just to liven up a long summer day.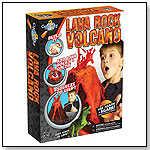 Curiosity Kits® Lava Rock Volcano by THE ORB FACTORY LIMITED — The Orb Factory is known for their creative kits, and this one is no exception. Combining arts & crafts with science, this kit allows kids to decorate and create their own volcano, learning about exciting chemical reactions while having fun.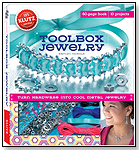 Toolbox Jewelry by KLUTZ — This fun kit, launching this month, includes more than 200 pieces of hardware so kids can make their own funky toolbox jewelry. A 60-page book of instructions guides their designs, but kids can also dream up their own creations.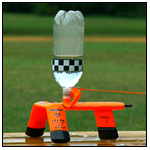 The Aquapod Bottle Launcher by GREAT AMERICAN PROJECTS, INC —
Kids can experiment with pressure and gravity with this innovative new hobby toy. Using the included launchpad, a regular 2 liter soda bottle and a bicycle pump, kids can watch as their bottle rockets 100 feet in the air. A safe, educational and fun outdoor activity for the summer.


Learn more about these exciting products below:







Age Range: 6 and upSpecialty: Yes (as of 2013)Gender: Girls





My Studio Girl is the newest Arts & Crafts line by University Games for the creative side of every girl. My Studio Girl inspires Creativity, Self-Expression, and Empowerment. My Studio Girl offers numerous activities for girls to 'Create, Play and Display!' These easy-to-make Sewing Kits, Air Dry Dough Sculptures, Paper Maché Keepsakes and Activity Playsets are great fun to create and even more fun to collect or give as gifts. Each activity comes with multiple themes and styles and include easy-to-follow instructions, 'kid-safe' materials, easy-to-merchandise packaging.

ToyDirectory Product ID#: 36289

(added 7/30/2013)

.

AD
---




MSRP: $14.30

Age Range: 4 and upSpecialty: Yes (as of 2013)Gender: Boys And Girls





Why take just a plain old picture when you can have photo booth fun? Silly Me Photo Booth from ALEX lets you make all kinds of silly props, like a pirate face, silly glasses, scuba dive gear and more! Fun to make at a party and then take keepsake pictures for party favors! Glue and stick the paper shapes and decorate with straws, pipe cleaners and stickers. Easy to follow instructions included. Say cheese!

ToyDirectory Product ID#: 36053

(added 2/7/2013)

.

AD
---




MSRP: $19.99

Age Range: 6 to 13Specialty: Yes (as of 2013)Gender: Boys And Girls





Combine art and science when you design your very own Volcano and create a cool chemical reaction. Use plaster and paint to turn a domed base into a realistic Volcano. Add a tube, funnel, and squeeze bottle so you can control the size and timing of the eruptions. Create your chemical mixture with vinegar and baking soda. Add fake gravel and red coloring to make foaming lava. Perfect for science fairs or home crafting projects.

ToyDirectory Product ID#: 36047

(added 2/4/2013)

.

AD
---




MSRP: $21.99

Age Range: 8 and upGender: Girls





Toolbox jewelry is the first ever hardware jewelry kit that teaches kids how to make amazing industrial jewelry from the provided shiny nuts, star washers, fasteners with cord, satin ribbon, beads, and earring wires. Simple instructions transform these practical thingamajigs into super chic ­- and surprisingly pretty - jewelry. It's the perfect combination of functional and fabulous. Comes with 60 page book of instructions, over 200 nuts, washers and fasteners, three colors of cord, earring wires, beads, two colors of ribbon, resealable storage trays, slide-out work surface. Launch date: August 2013.

ToyDirectory Product ID#: 36157

(added 4/29/2013)

.

AD
---
THIS BANNER IS AN AD:
---
---