---
Toys in the News: 1-29-2015
SUBMIT your news to TDmonthly.
See previous toy industry news.

Toys in the News is updated Mon-Fri at 9:15 am PST

LEGO Announces Video Games Based on Avengers, Jurassic World. January 29, 2015 — Warner Bros. Interactive Entertainment today announced their 2015 slate of LEGO videogames, including LEGO Jurassic World, LEGO Marvel's Avengers, plus new handheld and mobile titles...

Hasbro to Webcast Investor Presentations From Toy Fair on Friday, February 13, 2015. January 29, 2015 — Hasbro, Inc. today announced it will webcast presentations from its annual Investor Event at Toy Fair on Friday, February 13, 2015...

Analyst takes note of Fisher-Price woes in Mattel shakeup. January 29, 2015 — Fisher-Price Inc. is one of several major segments of Mattel Inc.'s business going through significant struggles...

Transformative Retail vs. Convenience. January 29, 2015 — The past two decades have seen e-commerce companies turn the world of retail on its head...

Toys"R"Us® Announces Expansion Of Partnership With Special Olympics To Help Children Of All Abilities Experience #MyFirstSportsMoment. January 29, 2015 — Toys"R"Us® today announced a significant expansion of its ongoing support of Special Olympics and pledged its continued leadership in advocating for children of all abilities around the world...

Retailers Must Reinvent Their Stores, Says Report. January 28, 2015 — Retailers and brands must reinvent their physical stores to better suit the behaviors and expectations of today's hyper-connected consumers...

LeapFrog Needs To Innovate. January 28, 2015 — The execs at LeapFrog will be putting in many extra hours in the boardroom as they are facing many issues of uncertainty...

Top Income Stocks: Hasbro Gains As Monopoly Turns 80. January 28, 2015 — Traditional toys face tough competition from video games and other electronic gadgets, yet Hasbro keeps growing its bottom line...

Real Guns Built To Look Like Cute Toys Are Putting Children, Police Officers At Risk. January 28, 2015 — Guns with bright colors and cute characters. It's prompting one Bay Area police department to sound the alarm about firearms deliberately made to look like toys...

London Toy Fair: Are these the toys you'll be buying this Christmas? January 28, 2015 — Quadcopters, drones and sonic boomerangs hovered, looped and whizzed around the heads of trade buyers...

Drones, Game of Thrones and robot friends star in London's 2015 Toy Fair (pictures). January 28, 2015 — Drones in all shapes and sizes and a host of toys from smash-hit TV shows are on show at this year's Toy Fair in London...

Watch the Latest Must-Have Smart Toys Unveiled at Asia's Largest Toy Fair. January 28, 2015 — Asia's biggest toy-and-game fair has just ended in Hong Kong with smart toys predictably stealing the show...

This Place Just Made it Illegal to Give Kids Too Much Screen Time. January 27, 2015 — Taiwanese parents are now legally obligated to monitor their children's screen time...

HASBRO Invites TRANSFORMERS Fans to Create Massive Transformer Character to Enlist in the COMBINER WARS. January 27, 2015 — TRANSFORMERS fans around the world are invited to help create a new character for the popular TRANSFORMERS brand...

Video games can be good for you, new research says. January 27, 2015 — Imagine a hardcore video game fanatic, and the picture you summon probably won't resemble Roman Rivera...

Retailers Reiterate Support for Federal Data Breach Notification Standard. January 27, 2015 — The National Retail Federation reiterated its long-standing support for a federal data breach notification standard today...

Mattel CEO steps down, shares slide. January 26, 2015 — Mattel's chairman and chief executive officer Bryan Stockton resigned Monday amid sagging holiday sales...

Emeryville educational toy-maker LeapFrog in earnings slide. January 26, 2015 — Investors headed for the exits Friday when LeapFrog, one of the East Bay's best-known technology companies...

JAKKS Pacific Enters Licensing Agreement for Microsoft's 'Halo' Franchise. January 26, 2015 — JAKKS Pacific announced that it has secured a licensing agreement for multiple product categories...

As robots start to take over retail, will there be any jobs left? January 26, 2015 — The world's first robotized sales assistants were rolled out last month in California...

'Frozen': Why kids can't 'Let It Go'. January 23, 2015 — You can't escape Disney's phenomenon "Frozen." It is the highest-grossing animated film...

Ahead of the Bell: LeapFrog hurt by weak holiday sales, lowers 3rd-quarter forecasts. January 23, 2015 — LeapFrog's stock is sliding in premarket trading Friday, as its preliminary results for the holiday season...

Toy story: What toy sales tell us about China's future. January 22, 2015 — For decades, China has been the world's toy factory, churning out popular designs...

These Are the Toys Kids Will Be Screaming for in 2015. January 22, 2015 — This year's new films will provide most of the fodder for Santa Claus in December...

DeNA, Hasbro Release New Transformers: Battle Tactics Art. January 22, 2015 — Transformers: Battle Tactics isn't quite ready to grace our iOS and Android devices yet, but...

Mattel draws puts before earnings. January 22, 2015 — A huge trade is positioning for a possible pullback in shares of Mattel after it reports earnings at the end of this month...

Frozen's Elsa doll is not 2014's top-selling toy. January 21, 2015 — Disney Frozen's Elsa doll beat Barbie in U.S. 2014 sales, but it's not the top-selling toy for the year...

Hasbro's Hero Mashers Toys Let Kids Make Their Own 'Jurassic World,' Marvel and Star Wars Stories. January 21, 2015 — At the core of any successful franchise is the ability to license toys and products based off a related piece...

Scandalous '50 Shades of Grey' teddy bear released. January 21, 2015 — A new product released this month by Vermont Teddy Bear may be one of the company's edgier offerings...

Ricoh Signs On As Leapfrog 3D Printer Reseller in Europe. January 20, 2015 — Ricoh Europe has signed on to be official resellers of Leapfrog 3D Printers, including the Leapfrog Creatr HS 3D printer, in Europe starting this month...

Woe Canada! Many U.S. retailers fail up north. January 16, 2015 — Target announced Thursday that it was closing its stores in Canada. New CEO Brian Cornell defended the decision...

5 things retail investors need to watch in 2015. January 16, 2015 — Maybe it was the chill rushing through the air during a freezing cold week in New York City...

Alibaba Plans Push to Connect U.S. Retailers, China's Consumers. January 16, 2015 — China's Alibaba Group plans a major move to win U.S. business this year, by offering...

Toys "R" Us/Babies "R" Us raises $6.4 million for Toys for Tots. January 16, 2015 — Toys"R"Us today announced that its annual nationwide fundraising campaign to benefit the Marine Toys for Tots Foundation was its most successful to date...

Genius Brands International, Inc. Issues Shareholder Letter. January 15, 2015 — Genius Brands International issued the following letter to shareholders...

Hasbro's 'Avengers: Age of Ultron' Toyline Hints At Movie Spoilers. January 15, 2015 — Now there's somewhere else fans can look to find clues about what to expect in this May's Avengers: Age of Ultron...

Home Retail Group warns against rise of Black Friday discounting. January 15, 2015 — Home Retail Group, the owner of the Argos and Homebase chains, has become the latest retailer to warn...

Think Amazon.com, Inc. Is Killing Big Box Retailers? Think Again. January 15, 2015 — Amazon.com has grown to a value of over $130 billion with barely any profit, largely due to its dominance of online retail...

U.S. retail sales post largest decline in 11 months. January 14, 2015 — U.S. retail sales recorded their largest decline in 11 months in December as demand fell almost across the board...

Here's Why You Should Ignore Projected Drop in U.S. Retail Sales. January 14, 2015 — When the U.S. retail sales report drops on Wednesday, there are a number of things you want to pay close attention to...

Mattel Announces Changes to Executive Leadership Team. January 14, 2015 — Mattel, Inc. today announced key changes to the company's Executive Leadership Team, effective immediately...

NRF15: Retail's future in the Internet of Things. January 13, 2015 — This week I'm deep in the heart of the Javits Center for the 2015 Retail Big Show, running between meetings...

Jakks Pacific Wants Nintendo Toys From Smaller Games. January 13, 2015 — Mario, Link, and Pikachu all have their own action figures, but Jakks Pacific wants Nintendo toys from smaller games...

PayPal Revs Up Retail Services. January 13, 2015 — The National Retail Federation's "Big Show" came with big announcements for PayPal as it unveiled its new retail service...

The Future of Retail is Now. January 13, 2015 — There's no doubt that the face of retail is changing. And this week in New York, retailers...

2015 shaping up as good year for retailers, and those who sell to them. January 13, 2015 — This year is expected to be a good one for retailers, and it also looks good for companies that sell to retailers...

Toys 'R' Us Holiday Sales Fall Again as Retail Industry Grows. January 12, 2015 — Toys "R" Us Inc., the closely held retailer that canceled its initial public offering in 2013...

NRF Screams Digital Supply Chain for Retailers. January 12, 2015 — Last year at this time we were talking about UPS' missed shipments and the busted Christmas...

Most-anticipated video games for 2015. January 12, 2015 — Link, Master Chief, Batman and Nathan Drake will be back in action...

7 Retail Trends That Will Shape How You Shop This Year. January 8, 2015 — The pundits have consulted their crystal balls and have zeroed in on trends poised to shake up...

Prohibition of Children's Toys and Child Care Articles Containing Specified Phthalates. January 8, 2015 — The proposed rule would establish a new regulation on the use of specified phthalates in children's toys and child care articles.

Retail Sector Rallies For Second Day On Stronger Than Expected Holiday Sales, Privatization Reports. January 8, 2015 — JC Penney took the retail and investing worlds by surprise this week when the long embattled retailer announced it clocked 3.7% same store sales growth...

Study Finds Reading to Children of All Ages Grooms Them to Read More on Their Own. January 8, 2015 — Cue the hand-wringing about digital distraction: Fewer children are reading books frequently for fun, according to a new report released Thursday by Scholastic...

Hallmark and Mattel reach licensing agreement for Barbie, Hot Wheels brands. January 8, 2015 — Expect to see Barbie Keepsake Ornaments in Hallmark Gold Crown stores in July — the exclusive headline product...

Retailers Using Product Videos Report Much Higher AOV, Conversion Rates. January 7, 2015 — Retailers that incorporate product video on their sites to inform consumers report higher average order values and conversion rates...

The Nigerian Entrepreneur Who Built A $10 Million Toy Company. January 6, 2015 — Paul Orajiaka, a 37 year-old Nigerian entrepreneur, is the founder of Auldon Limited, a manufacturer of African-themed toys...

License Agreement Territory Exclusivity. January 6, 2015 — Trademark license agreements sometimes include a grant of an exclusive territory...

Can LeapFrog Enterprises, Inc. Bounce Back in 2015? January 6, 2015 — It wasn't easy to be a LeapFrog Enterprises investor in 2014...

What's In Store For Retail In 2015. January 2, 2015 — Retailers will be glad to see 2014 recede, or at least the first part of it that saw less than stellar sales from the holiday season of 2013...

Software upgrades re-create old-school toys as smart playthings. January 2, 2015 — Balls. Dolls. Race cars. So dull. How can good old-fashioned toys like these compete for children's attention...

Tencent and Alibaba are invading each other's turf in China. January 2, 2015 — Alibaba's recent IPO generated a lot of hoopla for the company. However, there is another Chinese entity that is a bigger technical company, much more diversified and much more profitable - Tencent, Inc....

The $3.8 Billion Fraud Retail Holiday Price Tag. January 2, 2015 — A recent National Retail Federation survey reported that retailers estimate that holiday return retail fraud will cost them $3.8 billion...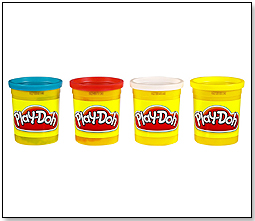 Play-Doh will exchange phallic-shaped toy. December 31, 2014 — You have to wonder how this one made it past so many people over at Hasbro...

Best of 2014: Reimagining The Retail Floor as a Hub for Community and Entertainment. December 31, 2014 — Founder of Story discusses how her rotating retail space merges merchandising, marketing, and business development to refresh content and connect to shopper needs...

Consumer Cyclical: 4 New Realities for Retailers. December 30, 2014 — Companies that can meet the new realities of retail likely have an economic moat, ultimately leading to better full-price sales...

Hot Income Stocks: Demand For Toys Strong At Hasbro. December 30, 2014 — After some lackluster periods from early 2012 to late 2013, top- and bottom-line growth is firming for Hasbro...

The lesson Mattel learned can help the rest of us. December 30, 2014 — The toy industry is no place for the faint of heart...

Why must toy guns look so real?: Editorial. December 30, 2014 — All across America, the days after Christmas are a continuous hail of gunfire — most of which, thankfully, isn't real...
THIS BANNER IS AN AD:
---
---