---
Toys in the News: 2-26-2015
SUBMIT your news to TDmonthly.
See previous toy industry news.

Toys in the News is updated Mon-Fri at 9:15 am PST

Toy Fair 2015 has come to an end - see our videos below, and check out the homepage for more from the show!


Retailers feeling heat to increase wages. February 26, 2015 — The pressure is on for retailers to follow Wal-Mart, and now Framingham-based TJX Cos....

Retailers are cautious after solid holiday. February 26, 2015 — Retailers are sending a clear message midway through earnings season...

How Star Wars: Episode 7 Could Hurt Activision Blizzard. February 25, 2015 — Star Wars: The Force Awakens will open in theaters on Dec 18. Sometime around then -- perhaps a week or two before -- Electronic Arts will launch Star Wars: Battlefront...

Jakks Pacific Tops Q4 Views, Shares Surge. February 25, 2015 — Shares of Jakks Pacific Inc. jumped more than 7% in pre-market trading after the company reported stronger-than-expected earnings...

Should Mattel Be Avoided This Year? February 25, 2015 — Shares of Mattel, manufacturer of toy products worldwide, have plunged 25% in the last year...

What I learned from 7 years in retail hell. February 25, 2015 — I was standing in line at Starbucks with my mom and my 18-month-old daughter. We'd just finished

Rebellious millennials are turning into a huge problem for retailers. February 25, 2015 — Many traditional apparel retailers are struggling. Macy's reported a disappointing...

Toys 'R' Us leveraged loan debt rises in trading as co. shows 4.4% growth. February 24, 2015 — Debt backing Toys 'R' Us advanced today after the retailer released preliminary fourth-quarter results...

A Closer Look At Activision's Tail Winds. February 24, 2015 — As the entertainment industry is growing, demand for premium content is increasing at a solid pace...

More Retailers Step Toward Free Shipping. February 24, 2015 — Target Corp. dropped the amount of the total from a single customer in a single purchase that triggers free shipping from $50 to $25...

Video Games Are Too Perfect, Which Is Why I'm Playing More Board Games. February 23, 2015 — Outside of work hours (or work assignments), I'm finding myself playing as many board games as I am video games...

The Rise and Fall and Rise of Hasbro's TV Strategy. February 23, 2015 — What looks like an entertainment company, spends like an entertainment company and programs like...

Retailers wrestle with the future of shopping. February 20, 2015 — Retailers want their shoppers to have the same experience whether on the phone...

$275 million Activision settlement faces protest over who gets payout. February 20, 2015 — Remember the unusual structure of FreeportMcMoran's $137.5 million settlement with investors last month...

E-retailers beat stores in customer satisfaction study. February 20, 2015 — Consumers are more satisfied with online retailers than with stores, thanks in part to gains made by smaller web merchants...

Toy Companies And Hobbyists Show Off Their Wares At Wonder Festival. February 20, 2015 — Twice a year, eager model kit and toy fans descend upon Makuhari Messe on the outskirts of Tokyo...

This Museum Is Building a Video Game Hall of Fame. February 19, 2015 — The Strong museum has collected more than 55,000 video games and related artifacts from the history of gaming...

Jakks Pacific wins licensing deal for Universal's 'Despicable Me' franchise. February 19, 2015 — Toymaker Jakks Pacific Inc. has won the rights to manufacture, market and distribute a line...

Letting Your Kids Play in the Social Media Sandbox. February 19, 2015 — Given my line of work, I am asked a lot of tech questions. What's the best cellphone...

A Video Game That Plays Itself. February 18, 2015 — A major part of the experience of playing video games is, as anyone with an older sibling can tell you...

Elemental Path Debuts The First Toys Powered By IBM Watson. February 18, 2015 — A company called Elemental Path is developing a new line of smart toys for children which will be powered by the super computing system IBM Watson...

Saban Brands and Fisher-Price Announce New Innovative Mighty Morphin Power Rangers Imaginext® Product Line for Preschoolers. February 18, 2015 — Saban Brands and Fisher-Price today announced a new line of Imaginext products, inspired by the iconic Mighty Morphin Power Rangers, for preschool-aged children

Hasbro Backtracks on Star Wars Toy Question, Starts Listing Names Of Female Character Toys They Already Have. February 18, 2015 — Remember that interview from yesterday about Hasbro's Star Wars toy line...

Martin Luther Playmobil Toy is Fastest-Selling of All Time. February 13, 2015 — Astronomical sales of a tiny figurine of the Protestant reformation figure Martin Luther...

Japanese Toy Company TOMY to Unveil Lines for Two Pixar Films (Exclusive). February 13, 2015 — Japanese toy company TOMY is getting into the Pixar business. Toys, play sets, stuffed animals...

Last year was an okay year for retailers. But 2015 is expected to be better. February 13, 2015 — Retailers are set to have a strong 2015, with sales expected to rise 4.1 percent...

Aurora's Girls World Grows With Over Fifty New Dolls and Plush Toy Debuting at Toy Fair. February 12, 2015 — While plush and doll sales are up a collective 10 percent, demand for girls' toys and dolls continue to trend upward. Enter Aurora World Inc. and the debut of two new lines, Cutie Curls™ and Bright Fancies, as well as all new styles of its popular Sea Sparkles™ and award-winning doll lines designed to bring smiles to today's uber-hip young girls. Aurora's pink and purple realistic plush animals, dolls with trendy, bright fabrics and stunning new styles of its popular mermaid collection are set to make a splash in the sea of exhibitors at Toy Fair (February 14-17; Booth #1361).

Another Disappointing Retail Sales Report. February 12, 2015 — Sales at U.S. retailers fell more than forecast in January, pointing to a weak start for consumer spending this year after the strongest quarter since 2006...

LeapFrog Shareholder Alert by Former Louisiana Attorney General: Kahn Swick & Foti, LLC Reminds Investors With Losses in Excess of $100,000 of Lead Plaintiff Deadline in Class Action Lawsuit Against LeapFrog Enterprises Inc. - LF. February 12, 2015 — Kahn Swick & Foti, LLC ("KSF") and KSF partner, the former Attorney General of Louisiana, Charles C. Foti, Jr., remind investors that they have until March 24, 2015 to file lead plaintiff applications in a securities class action lawsuit against LeapFrog Enterprises Inc...

Legendary Taps JAKKS Pacific as Master Toy Licensee for the Upcoming Theatrical Release of Warcraft®. February 12, 2015 — Legendary will bring one of the most popular game series of all-time to the big screen with the live-action feature film, Warcraft...

'Star Wars' toy line lets kids build dream lightsabers. February 12, 2015 — Hasbro is making sure that by the time the new movie Star Wars: The Force Awakens arrives in December...

The Toy Business Isn't a Game, says Willie Wilkov, TOMY's Chief Marketing Officer. February 12, 2015 — Willie Wilkov is the Chief Marketing Officer for TOMY International, a company that makes toys your kids love...

New York City Toy Fair: Get a look at some of the hottest new toys this year. February 12, 2015 — Are your kids starting to grow tired of the toys they just got for the holidays? Toy makers are hoping so...

The new shopping behavior that is creating big challenges for the retail industry. February 12, 2015 — Think back to December, when you were in the thick of your Christmas shopping...

First look: Movie Minions fly into Toy Fair. February 12, 2015 — The Minions are going to invade Toy Fair before hitting the big screen this summer...

Anki sends its toy racing cars into Overdrive. February 11, 2015 — Although many of the folks walking the halls of Anki Drive boast doctoral degrees in science, the place they work looks like a rec room...

Investing In LeapFrog Enterprises Requires A Leap Of Faith. February 11, 2015 — I have been invested in LeapFrog (NYSE:LF) at an average price of $9 due to the great brand...

2017 is going to be an absolutely huge year for Disney. February 11, 2015 — Disney's 2017 lineup just became even bigger. Monday evening, Marvel and Sony Pictures...

Did Hasbro break Mattel? February 10, 2015 — Toymaker Hasbro (HAS) continues to run off with the keys to the toy box. Shares of Hasbro jumped Monday...

Vandor Adds Nickelodeon's SpongeBob SquarePants License And Six New Product Categories. February 10, 2015 — Vandor, LLC, an industry leader in the design and marketing of licensed consumer goods, recently welcomed Nickelodeon's SpongeBob SquarePants to its roster of pop icon licenses...

Patch Products preps for annual Toy Fair. February 10, 2015 — Thanks to Patch Products, parents might be sleeping in a little later. One of the three innovative products the Beloit toy...

Transformers, Marvel toys drive Hasbro's profit beat. February 9, 2015 — Hasbro Inc reported a better-than-expected quarterly adjusted profit, helped by demand for its toys for boys...

IDW & Hasbro Extend Licensing Partnership. February 9, 2015 — This year marks the Tenth anniversary of IDW Publishing and Hasbro being in business together...

The state of retail in 2015 and beyond. February 9, 2015 — From conversations with clients, prospective buyers, systems integrators, partners, and vendors, Constellation sees a number of retail themes...

In Pictures: Technology proves big fun at the Nuremberg Toy Fair. February 9, 2015 — The toy segment is following consumer technology closely... and many of the same trends that we see at major shows like CES and IFA are also evident at the international toy fairs...

Google, Mattel pitch a view to a new product next week. February 6, 2015 — Just in time for a major international toy fair, Google and Mattel are planning to reveal a new joint project next week...

RadioShack Bankruptcy Deal With Sprint Highlights Retail Decline. February 6, 2015 — RadioShack became another brick-and-mortar casualty of online shopping when it filed for bankruptcy on Thursday...

LeapFrog Enterprises' (LF) CEO John Barbour on Q3 2015 Results. February 6, 2015 — LeapFrog Enterprises Fiscal Third Quarter 2015 Results Conference Call transcript...

Exclusive: Hasbro pays Mexico tax authorities $65 million in settlement after probe. February 5, 2015 — The world's No. 2 toymaker, Hasbro Inc, has paid $65 million to Mexican tax authorities in a settlement...

Making Toys Isn't Fun for Mattel, LeapFrog. And for Hasbro? February 5, 2015 — It continues to be a blue Christmas for most of the country's toy makers...

Google buys Launchpad Toys, a startup with an augmented reality app for kids. February 5, 2015 — Google has acquired Launchpad Toys, a startup that has produced iOS apps that children can use to make their own content...

Games Workshop Founder Backs Crowdfunding Campaign. February 5, 2015 — Ian Livingstone, the founder of fantasy miniatures business Games Workshop, is backing a small Nottingham company in its bid to raise £10,000...

Toy Trucks Sold Nationwide Under Recall. February 5, 2015 — Family Dollar stores nationwide are pulling some toy trucks off the shelf...

Why did people lose their minds over Beanie Babies? February 4, 2015 — In July of 1999, I traveled with my family to Tenby, Wales. The town is said to be picturesque, but I have no memory of its scenery...

Monopoly maker secretly includes real money in special edition of game. February 3, 2015 — Hasbro has produced versions of the boardgame with Monopoly money replaced with real cash...

The best children's books: Newbery, Caldecott winners announced. February 3, 2015 — Your guide to the best new children's and young adult literature is here...

LeapFrog sued by shareholder. February 3, 2015 — A man brought a class action lawsuit against LeapFrog Enterprises on Jan. 23 alleging securities fraud...

Hipster LEGOs bring the bearded + bike-riding to toy form. February 3, 2015 — Marking the start of this year's copenhagen fashion week, danish brand LEGO and the guardian teamed up to create a quirky series illustrating the city's growing 'hipster' culture...

ToyMakers make wooden toys for kids in Tampa Bay. February 3, 2015 — Three days a week, a group of retirees head out to a storage unit in Hudson to work their magic...

Study: 55 Percent of Retailers Say Mobile To Drive-In Store Sales. February 3, 2015 — Brick-and-mortar retailers are appearing bullish on the prospect of mobile targeting and advertising as ways to drive in-store sales...

ToyFest West Remains the Largest Toy Show in the West; Sunday March 8 - Wednesday March 11, 2015. February 3, 2015 — Those specialty retail buyers who attend the 2015 ToyFest West show will browse through more than 700 lines and 3,000 new products making their premier on the West Coast. ToyFest West is the largest Toy Show in the West providing a professional atmosphere for colleagues to work, stay and play. On Sunday March 8, this year's featured speaker, Reyne Rice, a 30-year veteran and trend analyst of the toys & games industries will be presenting 2015 Innovations & Trends for the Toy & Game and Kids Tech Industry. The annual Gala Event hosted by WTHRA on Sunday evening, acknowledges industry leaders with our Retailer of the Year award and the inductees into the Hall of Fame. Game Night, which will be held Monday, March 9th, 6:30 P.M. to 9:30 P.M. lets retailers learn new games in a fast paced fun evening of play. For more information, visit www.toyfestwest.com or call (909) 899-3753. Email: toyshow@wthra.com

Got tech? Kidstuff PR launches new division to promote family-friendly tech. February 3, 2015 — KidStuff Public Relations, a boutique PR firm celebrating its 21st year in business, is pleased to announce a new vision, TechStuff PR. While the KidStuff PR arm will still focus on traditional toys, games & gear for families, TechStuff PR was launched to promote technology or tech-enhanced products that will appeal to children, young adults and families. The agency started working with tech start-up Evollve, Inc., in October 2014 to promote its Ozobot, the world's smallest programmable robot. To Evollve's astonishment, KidStuff PR was able to amass a huge amount of media placements including in important tech outlets like TechCrunch, Mashable, Gizmodo and Cnet in less than three months, across mainstream consumer and key tech media channels. For more information on the agency, visit the firm's websites www.KidStuffPR.com or www.TechStuffPR.com (coming soon!)

Product to watch: American Girl® Ultimate Crafting Kit From FASHION ANGELS. February 3, 2015 — Make jewelry and crafts for you and your doll. Use the design guide to create custom, matching jewelry for you and your American Girl® doll with the cutest collection of crafting materials. Kit Includes: storage bottles, twine, elastic cord, embroidery floss, mini clothespins, beads, earring hooks, jump rings, and 20 page design guide and instructions.

Product to watch: Owls with Glasses and Foxes with Glasses Page Clips From RE-MARKS. February 3, 2015 — Mark the spot in your current book, hang a note on the fridge, or organize your papers with Re-marks magnetic page clips. Each clip is made of sturdy, UV-coated paper with a vinyl magnet, and can be used as a paper clip, fridge magnet or a staple, making both reading and organization fun! Page clips are collectible gifts at friendly price, so they're perfect for a register-adjacent impulse buy.

Product to watch: The Greatest Dot-to-Dot Adventure - Book 1 From MONKEYING AROUND. February 3, 2015 — As the 17th book in the Greatest Dot-to-Dot series, Kalvitis has added more story, more mystery, and never before seen puzzles containing foldouts, new puzzle styles, and clues that will help solve other puzzles. The variety of images that Kalvitis' Adventure books are known for are present throughout Adventure Book 1, along with a simple story line that follows an imaginative young boy searching for the missing pieces of a mysterious gift. Puzzle solvers of all ages will enjoy the fun and challenges Kalvitis creates through his skillful utilization of dots to create complex, artistic works. The images of what the young boy sees "connects" as the story begins to unfold. In fact, the pages of Adventure Book 1 really do unfold when puzzle solvers challenge themselves to solve 2 triple page foldouts, and the 'Everest of Connect-the-Dots,' one jaw dropping 4 page foldout with a record breaking 2,600 dots.

Storm Juno came at a $35M price for online retailers. February 2, 2015 — Online retailers don't even have brick-and-mortar stores, but Storm Juno still managed to blow their doors off...

Exclusive - U.S. retail brokers, to avoid regulators' wrath, disclose more. February 2, 2015 — U.S. retail brokers, looking to combat claims that they fail to get the best possible prices on trades for their mom-and-pop customers...

Here are the retailers that will see the most growth in 2015. February 2, 2015 — Which retailers are the ones to watch in 2015...

5 Top Retail and Consumer Discretionary Stocks Boosted by Low Oil Prices. February 2, 2015 —While investors in the top oil companies have cringed over the past six months as the price of oil has dropped over 50%, the American consumer...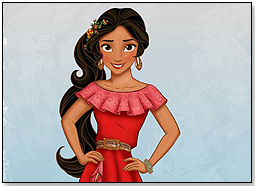 Disney introduces Elena, its first Latina princess. January 30, 2015 — Disney announced Thursday that its newest princess will be Elena of Avalor, a 16-year-old character inspired by "diverse Latin cultures and folklore."...

Mattel CEO feels 'sense of urgency' for new toys as Barbie ages. January 30, 2015 — Mattel Inc needs to move with a "sense of urgency" to create toys that connect with young customers, its interim CEO said...

The 2015 Nuremberg Toy Fair images show all the amazing upcoming Lego. January 30, 2015 — Images from LEGO have started rolling in from the 2015 Nuremberg Toy Fair in Germany...

Hog Wild Named the Exclusive Manufacturer and Distributor of Aquapod Bottle Launcher from Great American Projects Inc. January 30, 2015 — Hog Wild has been named the exclusive manufacturer and distributor of the AquaPod Bottle Launcher from Great American Projects Inc, a Virginia-based company, according to a press release.

Zuru File Complaint Against Telebrands Corp. For IP Rights Infringement. January 30, 2015 — ZURU today filed a complaint with the U.S District Court in New Jersey against Telebrands Corp. – Provisional Case No. 2:33-av-0001 for Intellectual Property Infringement of its widely recognized product Bunch O Balloons. ZURU's complaint is based on the contention that Telebrands Corp. is infringing Bunch O Balloons' Copyrights, Trademarks and unfair competition, according to a press release.

K'NEX® Introduces 47 New Products at New York Toy Fair. January 30, 2015 — The 2015 K'NEX product line includes 47 inspiring additions to popular product lines such as, K'NEX Building Sets, K'NEX Thrill Rides, K'NEX Education™, Super Mario®, Mario Kart®, Lincoln Logs®, Tinkertoy®, and Plants vs. Zombies™. New York Toy Fair will also mark the public debut of two exciting new product lines; Mighty Makers™ and K-FORCE Build and Blast™...

KETTLER USA to Introduce New John Deere Toys at 2015 Toy Fair. January 30, 2015 — The leading manufacturer in kid's toys and bicycles will showcase a number of new toys including its new John Deere line at the event...
THIS BANNER IS AN AD:
---
---