Tools:








Toys to Talk About: Sports
Get kids active with these sporting goods and outdoor toys.
Kids' Picnic Table by AMERICAN PLASTIC TOYS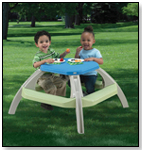 American Plastic Toys offers a new design to the classic picnic table with this all-in-one-piece square-shaped table and benches, super stable with room for four children. The four-sided design is super easy to assemble and does not require tools or screws (32.5" x 32.5" x 17.5"). Made in America.
Awards: 2015 TDmonthly Top Toy Award 6/19/2015 (Price: $25.00; Age: 2 and up) [Add to my Inquiry Basket][?]



Kidoozie Hop & Squeak Pogo Jumper by INTERNATIONAL ARRIVALS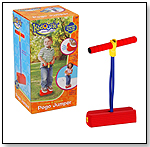 Jumping fun for everyone! Made from soft, durable foam and great for indoor and outdoor play This lovable foam pogo jumper squeaks with every hop! The bungee stretches to accommodate children of all heights and can support up to 250 pounds. Kids and adults alike will have a hopping good time on the Hop & Squeak Pogo Jumper. (From ages 3 to 100 depending on the functionality of your bones at that age. 5/28/2015 (Age: 3 to 10) [Add to my Inquiry Basket][?]



Bella Butterfly Bug House by MELISSA & DOUG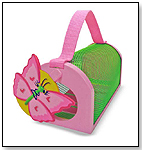 Bella Butterfly swings open on the easy-access door of this whimsical bug house. A sturdy handle, a beautifully striped floor and lots of air holes provide the perfect place to house and observe insects and bugs. Dimensions: 5.5" x 7.5" x 3.5"
— Mary Porter Green, owner of Curiosity Zone in Ashburn, Va., told TDmonthly in an March 2015 survey that bug houses are one of her store's best-selling outdoor toys. 3/30/2015 (Price: $9.99; Age: 3 and up)



by BRAND 44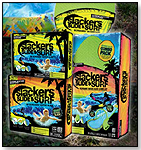 Twice the length, twice the fun! These giant water slides range up to 30 feet long and are up to twice as wide as other slides on the market. Made with twice the strength and durability, Slide & Surf is built to last for endless water fun. Riders can slide or skimboard on Slide & Surf's slick sliding surface! New padded start, misting side walls and splash pool will make the summer fun memorable for years to come.

2/18/2015 [Add to my Inquiry Basket][?]



Nerf Rebelle Dolphina Bow Blaster by HASBRO INC.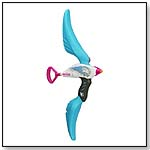 Unleash your inner warrior and soak your targets with the bow-blasting soakage of the Dolphina Bow Blaster! It's easy to load this stylish soaker with up to 25 ounces of water, then you just pull the handle back and push it forward to fire a blast of water at your target. Show off your skill and soak your mark with the Dolphina Bow blaster!
Awards: 2015 TIA Outdoor Toy of the Year 2/14/2015 (Price: $17.99; Age: 6 and up) [Add to my Inquiry Basket][?]



Pink Adjustable Frogglez® Goggles by MADE BY MY DAD


Frogglez® Goggles are swim goggles made out of neoprene (wet suit material) with a patented strap design. This design fits 90% of children between the ages of 3 and 12 very comfortably. An easy to use velcro adjustable connection allows for size adjustments. They do not pull hair or fold down ears.

Frogglez® are designed for non-competitive swimmers that simply want a more comfortable, fun and stylish option compared to the archaic, traditional swim goggles. MSRP: $19.95-24.95

Awards: 2015 TDmonthly Magazine Top Toy Award 2/10/2015 (Age: 3 and up) [Add to my Inquiry Basket][?]



Pump Rocket(r) Air Archer(tm) by GEOSPACE INTERNATIONAL


Using our Brand New Patented BUNGEE Power system, the AIR ARCHER(tm) can propel safe, soft foam rockets up to 150 ft! The AIR ARCHER(tm) is another revolutionary item added to the award winning PUMP ROCKET(r) line! 2/3/2015 (Price: $24.99; Age: 5 and up) [Add to my Inquiry Basket][?]



Sky Shredder by SLACKLINE INDUSTRIES / CANAIMA OUTDOORS


Aerodynamically designed to optimize speed, distance and height, the Sky Shredder is the ultimate in performance flying discs. Throw further, faster and with precision using the latest technology from BYA Sports. The lightweight material is ultra-soft and dynamic, but remains stable in flight with strategically placed ventilation ports. Use on its own or add a standard tennis ball in the center to propel your game to the next level. Recommended for ages 8 & up, 1 disc $7.99 MSRP or 3-pack $11.99 MSRP. 2/2/2015 (Price: $7.99; Age: 8 and up) [Add to my Inquiry Basket][?]



Rainy Day™ Indoor Playground by PLAYAWAY TOY COMPANY


The Support Bar is the center of all the action. The Support Bar is designed to be installed in any doorway that measures 29" to 36" wide. Extension plugs which are (sold separately) would allow the support bar to expand to 44".

Our Rainy Day® Indoor Trapeze Bar can be raised or lowered to desired height to accommodate each child or moved out of the way for using the handles alone.

Children love to swing, and now they can do it all year round with the Rainy Day® Indoor Playground. Ideal for families with limited or restricted access to outdoor play space.

Get the support bar, trapeze bar, and strap swing in this kit to save from buying them separately!

Awards: 2015 TDmonthly Magazine Top Toy Award 1/26/2015 (Price: $179.95) [Add to my Inquiry Basket][?]



Big Bubble Zone Mega Wand by BIG BUBBLE ZONE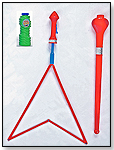 This is our Largest Big Bubble Zone wand, the Mega Wand. Each package includes 1 (one) wand plus a FREE 16oz. ready to use bottle of Super Miracle Bubbles. 12/11/2014 (Price: $30.00) [Add to my Inquiry Basket][?]



"Firehouse" House Tent Item by PACIFIC PLAY TENTS INC


This "Firehouse" House Tent is big enough for the whole Fire Department! The exterior has a bright red brick graphic with all the accessories a firehouse would need to put out a fire! This tent is so durable it can be used indoors or outdoors. This house tent is always an excellent way to have fun while developing cooperative skills. This tent comes with mesh panels at the top for ventilation on hot days, as well as easy viewing for parents. One tunnel port comes with roll up flaps that secure with Velcro tabs. This house tent comes with two roll-up windows and two extra-large roll-up fire doors to drive your fire truck in. This also creates a nice tunnel-like experience and pass through. Color-coded poles make for easy assembly. A must have for every little firefighter! 10/29/2014 [Add to my Inquiry Basket][?]



Joki Outdoor Hanging crow's nest by LA SIESTA INC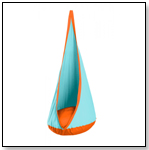 LA SIESTA Joki Outdoor hanging crow's nest is made of HamacTex® (polypropylene). This fibre is weatherproof, fast-drying and surprisingly similar to cotton in look and touch. The large, soft seat cushion (filling: polyester) can be removed. In hanging crow's nest Joki children find the calm protection they need for playing and dreaming. Soft swinging stimulates the sense of balance, thus playfully promoting your child's development. LA SIESTA hanging crow's nests are recommended by the German Federal Association for the Promotion of Posture and Physical Exercise.
— In a June 2014 survey, Dean Smith, owner of JaZams in Princeton, N.J., told TDmonthly that their best-selling furniture is "Joki swings from La Siesta. We are selling about 20 per month."
— Peg Scholtes, owner of Capitol Kids LTD in Madison, Wisc., told TDmonthly in a June 2015 survey that Joki from La Siesta is their best-selling furniture item. 6/29/2014 (Price: $119.00)



Super Flying Turtle by MASON CORPORATION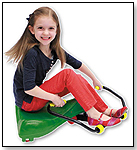 With all the popular features of the Original Flying Turtle, we now offer upgraded handlebars on our Super sit-skate. Zip along any hard, smooth surface indoors and out. No motor, no batteries, no pedaling. Powder-coated, steel handlebars feature a "rams-horn" design that protects the hands of little riders. Two soft buffer wheels prevent contact between the riding surface and the handlebar, offering even more protection and long-life for your scooter. Long-wearing polyurethane wheels contain super-fast bearings. Superior quality means the Super Turtle is sturdy enough to hold 200 lbs. Great news for parents and kids alike, it comes completely assembled and with a one year warranty for Home Use. Sit on the heavy-duty molded seat, put your feet on the bar, and simply swing from side to side. You're off and rolling! So compactly built, it turns on its own radius.

6/23/2014 [Add to my Inquiry Basket][?]



Ezee Glider by GLIDE BIKES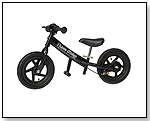 The Ezee Glider is designed for young children to learn balance, motor skills, and how to handle a bike, all while having fun! Ezee Gliders are made out of durable steel making it a more economical bicycle than other Glide Bike models. The Ezee Glider has 12" air tires and a weight of 10 lbs for fun, easy handling. Ezee Glider includes a rear brake with easy to squeeze lever for little hands.
Awards: 2014 TDmonthly Magazine Top Toy Award 5/29/2014 (Price: $109.99; Age: 2 to 5) [Add to my Inquiry Basket][?]



The Swring Swing by SWRING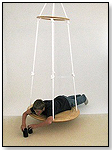 It has the largest platform of all and you guessed it, it "swrings" and/or swings - your choice. It rotates and spins when all four support ropes are attached to the overhead bearing, or, it swings to - fro when the ropes are separated and two are attached to the two outer overhead eyebolts. 4/29/2014 (Price: $495.00)



Smakaball by SMAKABALL


Smakaball has the amazing ability to allow people to make an exhilarating catch by snatching the ball right out of the air in a seemingly magical way on land and in the water. You can do tricks if you are playing by yourself or play catch with a friend or play monkey in the middle or 500 or even a team sport like Ultimate Smakaball. All ages and all genders ranging from unathletic to very athletic can have fun playing with each other without hindering the enjoyment of one another.
Awards: 2014 TDmonthly Top Toy Debut Award 4/17/2014



Focus Marble Kendama – Purple/Yellow/Seafoam by SWEETS KENDAMAS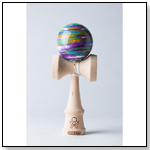 Marbles are back for a limited time! This tama features our classic marble paint style with a purple, yellow, and seafoam combo. Coated with our high-gloss Pro Clear. Every Sweets Kendama comes with an extra string, bead, instructional book and stickers.

3/27/2014 (Price: $29.99)



Krainkn Jr Complete Skateboard "Blue Swirl" by KRAINKN SKATEBOARDS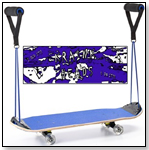 Recommended for riders: 5 to 9. This is a fully assembled skateboard. 28" x 7" quality maple deck, 2 - Krainkn Black Wedges, 2 - Krainkn Blue Bungees, 2 - Padded Foam Handles, Strong Trucks, ABEC 5 Bearings, Clear Soft Polyurethane Wheels For A Smooth Ride. Bungees are designed to be a one size fits all. The maple skate deck is strong and durable.

3/5/2014 (Price: $39.99; Age: 5 to 9) [Add to my Inquiry Basket][?]



Kendama Pro by YOMEGA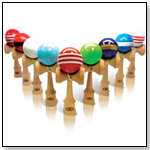 The Yomega Kendama Pro is a professional model based on our popular Kendama. This piece is crafted out of wood, making for a better grip and a premium feel. Catch the competition-sized ball on the various size cups, then go for the spike, landing the ball on the pointed tip. A game easy to learn yet difficult to master, ensuring hours of concentrated play.
Award: 2015 TDmonthly Magazine Top Toy Award

2/6/2014 [Add to my Inquiry Basket][?]



Sports Wall Decor by C & I COLLECTIBLES


NFL, MLB, NBA, NHL, MLS and collegiate sports wall decor for virtually any team, player, or stadium. Perfect for any fan-young or young at heart. Display in bedrooms, rec rooms, offices, and kid/man caves!

2/6/2014 [Add to my Inquiry Basket][?]



Catalog Request Form
THIS BANNER IS AN AD:
---
---