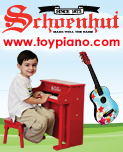 Article Tools:








Games & Puzzles Move Beyond the Box
Taking a simple medium to whole new level, these familiar pastimes

—

whether shared with family and friends or played solo

—

have evolved considerably over the past few decades. Now, puzzles and games often involve interactive components that stretch the mind along with the field of play. The following innovative games and puzzles reflect the expansive market, catering to individuals of varied age groups and tastes.

.
Who will you marry — a Stud or a Dud? It´s all in the cards when you play the Stud or Dud Card Game. Whether you´re a true romantic or outright boy-crazy, you´ll have hours of fun with your friends or as a single player. First you´ll find out everything you´ve been dying to ask about four studs in your life. Then, based on your answers, you´ll be able to decide which one to marry — a Stud or a Dud.
.
.
.
As a time agent in Thompson Industries' Time Control, players must do their best to achieve dominance over time itself. They can cause chaos in the lives of other agents by warring on their individual boards, strategizing and maneuvering over beautifully detailed landscapes. Two to four players ages 12 and up compete to be ahead of their own time, but they must be careful because moves can be made by any player almost every step of the way. – Melissa Kaplan
.
.
Spark up social gatherings with Calaboose, a new social card game for 2 to 5 players. Combining simple rules, a lighthearted theme and an interesting new play mechanic, Calaboose brings a lot more to the table than the typical card game. No more sitting back and waiting for your turn! Step lively to fill your jail with the most valuable combination of outlaws and lock them down before anyone else can force them out. Running a calaboose is more than just catching bad guys, though. You´ll also have to defend your jail from other players´ outlaws — and maybe send the occasional gunslinger over to spoil their plans.
.
Play your cards — as many and as fast as you can — into a common arena. To win, you must play faster and more aggressively than your opponents. Perpetual Commotion is one part strategy, two parts speed, and a healthy dose of "luck-of-the-draw." It's a heads-up, quick hand free-for-all, as opponents race to play the same cards, at the same time, on the same freshly opened spot. To control the chaos, you must know your cards, know their cards and plan two moves ahead. Empty your Feeders pile first and you win the round. Get to 150 points first and you win the game.
.
Flying Buffalo has obtained a license to reprint the previously out-of-print Lost Worlds combat picture books, which offer a diceless fantasy combat system. Each player has a book, and you play by exchanging books with your opponent. You each pick a maneuver from your list of options and tell the other player a page number. You each turn to the specified page number, and see what the other person is doing. The complete rules are included on each book, and play is very easy and quick. - Aire Norell
.
Catalog Request Form


Advertisement: