Tools:








Lead Scares Trigger Testing Expansion
Companies Depend on New Programs to Do More
"It's a logical extension to the testing we've been doing." — Dr. Norman Hester, Truesdail Laboratories

This year's long list of toy recalls hasn't just affected the bottom line for toy manufacturers, retailers and consumers. It's also turning the tide for testing laboratories that, before now, had next-to-nothing to do with the toy industry,

TD

monthly Magazine learned.

These labs offer more opportunities for companies to have their products tested, in an industry that annually spends roughly $300 billion on testing and inspecting toys, according to the Toy Industry Association. But many manufacturers are leery of the newcomers.

FROM PLUMBING PIPES TO TOYS FOR TIKES


Truesdail Laboratories Inc., an independent lab that specializes in environmental and chemical analysis, applied to the American National Standards Institute in fall 2007 to expand the scope of its testing of plumbing products to jewelry, toys and other products for children. Based on auditors' recommendations in late October, the lab is on track to do just that, including testing for phthalates under the new California law, explained Technical Director Dr. Norman Hester.

Wyle Labs, an aerospace engineering and testing firm, has been studying ASTM-F963 safety standards for its foray into toy testing, according to Brian Coppock, senior compliance specialist in product safety, and will depend on the organization's specification guide for proper instruction.

"What it says would be what we perform," he said simply, adding that designs for manufacturing some of the required wooden or metal testing components are included in ASTM documents.

And though Wyle isn't outfitted for lead tests, the company is working with an outside lab, EMSL, to offer that as well.

Kelley West, California sales manager at EMSL Analytical Inc. dba LA Testing, noted that her incoming calls regarding toy testing jumped from 0 to 15 per month when the Mattel recalls came out in August.

And as the calls come, so does preparation among companies in — and out — of the industry.

As Coppock said: "We're ready to take on quotes."

ACCREDITATION PROGRAMS ACCELERATE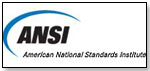 "A lot of the organizations that are expressing interest now … are coming in as testing laboratories," confirmed Stacy Leistner, director of communications and education for ANSI, which initiated its latest accreditation program – the "accreditation of testing and calibration laboratories, inspection bodies and reference material producers" – in September when ANSI-ASQ National Accreditation Board acquired Assured Calibration and Laboratory Accreditation Select Services, LLC.

"An eventual mandatory testing requirement, once passed by the U.S. Congress, will increase the need for testing services," Joan Lawrence, vice president of standards and regulatory affairs for the Toy Industry Association, told

TD

monthly.

"TIA is working with ANSI to develop protocols for toy testing going forward, as well as a toy-specific accreditation system to ensure that labs are qualified to do toy safety testing." TIA has already begun warning retailers and consumers about misinformation on safety and testing.

But will the growth of new labs be welcomed?

NEWCOMERS DRAW DOUBT

Founder Jerrett Metzger of Silly Willy Toys likes the idea of companies with a fresh perspective and said that new testers will probably be in line with industry standards. But his company, formed in 2007, decided to outsource testing to Bureau Veritas because a long-time toy biz consultant "said that if I wanted to sell to any of the big-box retailers (e.g., Toys R Us, Target and Wal-Mart), I would probably have to be certified through them," he told

TD

monthly.

"I'm going to use a laboratory that's well-established and reputable," weighed in Daron Worldwide Trading Director of Sales and Marketing Eugene McKeown, whose company uses SGS and Intertek. "I don't want to use someone that's just getting into the business; when I forward test reports to certain customers, they want to be able to recognize the lab reports."


Given that they are not well known in the toy industry, Truesdail, Wyle and others may hit some hurdles. Nonetheless, Truesdail is aiming to become a certifying organization that would study a manufacturer's production methods, quality control and quality assurance, returning to a factory at least once every two years to randomly pull and test products, Hester told

TD

monthly.

Although less than 2 percent of the company's current clients are toy companies, he pointed out that the expansion "is a logical extension to the testing we've been doing."
Catalog Request Form

Writer's Bio:
Julie L. Jones has written articles for both newspapers and magazines. Before joining the staff of TDmonthly Magazine, she worked as a communications writer and provided editorial support for a market research company.
Read more articles by this author
THIS BANNER IS AN AD:
---
---


Advertisement: