---
Toy Fair: Specialty Stores Consider Stock Options
A Trendy Turtle Stays Within the Ranks of Retailer Favorites
"Anyone who places an order always orders a turtle." — Dana Conlon, cloud b

As do many specialty retail store owners, Patti Roden of Wonderland Books in Putnam, Conn., attends Toy Fair "to find different types of toys that are not in big-box stores." Several retailers discussed their diverse list of favorites — including what they think will sell well — with

TD

monthly Magazine.

Books and More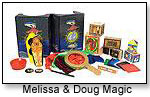 Roden, for one, scouted new books at Harcourt (ToyShow), where her orders included "Piggies" and "Pirates Don't Change Diapers." She also revealed that her store carries almost all of the Melissa & Doug line.

"That's basically what we're here for," she said.

Erick and Tami Hull, who plan to open Sam's Toybox in Eagle Mountain, Utah, this summer, cited Melissa & Doug products as well as Bruder trucks. They "work like the real thing," said Erick, referencing one that actually smashes garbage.

Tami, meanwhile, was elated with the Corolle (ToyShow) doll collection. "I love every single one of them," she said.


Turtle Takes All

Kimberly Haynes, president of Lollipop Toy Store in Dawsonville, Ga., said she likes the Thumball by Answers in Motion (ToyShow) and Cloud b's Twilight Turtle, which projects a starry sky onto bedroom ceilings and walls and was introduced more than a year ago.

"Anyone who places an order always orders a turtle," informed Dana Conlon of Cloud b. "It quickly became our No. 1 product and it hasn't slowed down."

Science Steps Forward

President Linda Kapnick of Ambassador Toys in San Francisco, Calif., told

TD

monthly her store has "had an increased interest in science and math" — largely from mothers who are professional scientists — resulting in at least 10 percent sales growth in those categories over the past three to four years.

Ambassador Toys prefers Scientific Explorer and ScienceWiz from Norman & Globus (ToyDirectory), she said, as well as Thames & Kosmos (ToyShow), whose products are "very high quality."

Pacific Science Supplies (ToyShow), Buyer Emily Holmes added, offers supplies as well as kits, so that kids can use science continually and in a real way.

Trends Remain

On the last day of the show, Amy Tarr, Internet manager for Kites, Tails & Toys in New Orleans, La., was eyeing a battery-operated penguin and Sudoku on a Puzzle Cube, which she said does well in their physical store locations, at the Westminster exhibit.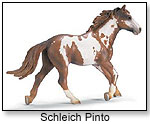 "They're a staple for us," she added, also voicing appreciation for Papo (from Hotaling Imports (ToyShow)) and Schleich (ToyShow) figurines.

"I do like Schleich," said Lisa Kawamoto, manager of Thinker Toys in Ala Moana, Hawaii. "We're going to order [wildlife, sea life and farm lines] from them."

Here are products from the companies mentioned above:







.

AD
---






When the pirate crew turns up at Jeremy Jacob's house and accidentally wakes his baby sister, that wee scallywag howls louder than a storm on the high seas. Sure, there's buried treasure to be found, but nobody's digging up anything until Bonney Anne quits her caterwauling. So, quicker than you can say "scurvy dog," Braid Beard and his swashbuckling pirates become . . . babysitters? Blimey!

.

AD
---






.

AD
---






.

AD
---






.

AD
---






.

AD
---






Westminster brings to you not one, but three variations of the popular numbers and logic game. The wildly popular hand held electronic game has over 10,000 ready to play games, 4 Skill Levels, Timer, Hint, and an option to manually enter in a Sudoku game from your favorite magazine or newspaper. Prefer using pen (or pencil) and paper, the Sudoku Puzzle Book has 360 games compiled in a sturdy, hardbound book. All solutions are included. Up for an impossible challenge? The Sudoku on a Puzzle Cube is for you. Solve one side, or solve all size, this challenging game will boggle your mind. For more products please visit us online at www.westminsterinc.com

.

AD
---






.

AD
---






The Phantom Ghost Ship from Le Toy Van looks like an authentic pirate ship, but also features a spooky skeleton and spider web design. With glow-in-the-dark skeleton fabric sails, it sets sail with two masts, rope ladders, two removable jail cages, a prison, a working anchor and an opening stern for greater play value. The wooden, durable Phantom Ghost Ship holds so many ghostly pretend-play details that kids will sail off into some spooky and great imaginative play. Launch date: May 1, 2006.

.

AD
---






.

AD
---






Created at 1:32 scale, this whale comes equipped with a booklet containing scientific data about it. Launch date: May 2007.

.

AD
---
THIS BANNER IS AN AD:
---
---