---
On the Park Reports on Hot Toys at Toy Fair 2015
Fred and Karen Rosenberg of Toys & Candy On the Park in Kingwood, Texas, were on the floor at New York Toy Fair 2015, sharing with us their favorite new specialty toy finds. Why do they think going to Toy Fair is so important?

"Our customers come in and say 'You have things we can't find anywhere else," said Fred. "We have to keep on the edge of the market and find the thing that people haven't seen. We're especially looking for boys crafts, because that's a market that's under-served."

See their finds below.

DOUGLAS CUDDLE TOYS

"The new Tickled Pink Douglas Cuddle Toys line is so cute we ordered the whole group," Fred and Karen told TDmonthly.



"Douglas is our favorite plush line. The product is high quality, and the faces of the dogs and animals are adorable. Douglas is one of the best companies to deal with for orders and invoices," they said. "We love Scott!"

GEOSPACE INTERNATIONAL

Fred and Karen ordered all of the new Bungee Blast launchers from Geospace. "They have great price points," they told us.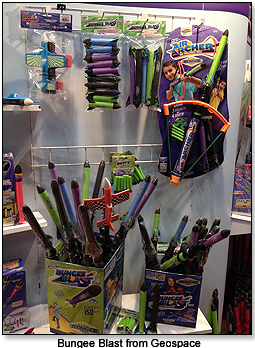 They also liked Geospace's "Jump Rockets interchangeable refills - rocket, plane and darts."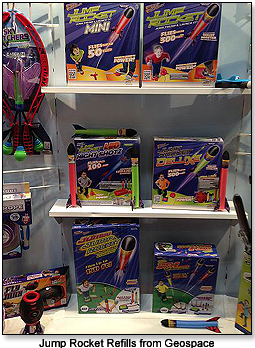 IELLO

Fred and Karen reported to us that they are loving the look of IELLO games (Booth 135).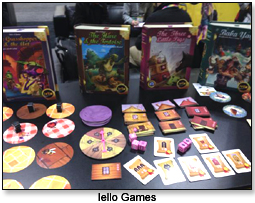 ENDLESS GAMES

Cupcake Race by Endless Games is "A yummy way for little kids to play with family," Fred and Karen told TDmonthly.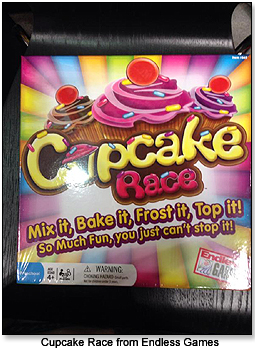 Another new game, Korner'd, is "An easy matching game. Autistic children have a good sense of picking up patterns," so this game would be perfect for that group, Fred and Karen. They're also fans of Crazy Legs, a great family game that incorporates yoga and fun exercises.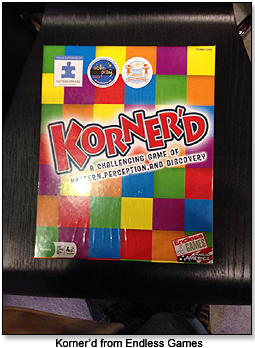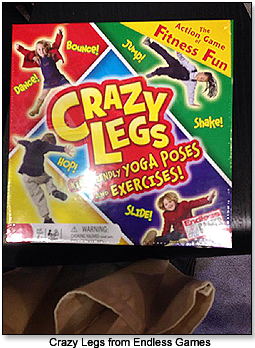 THE ORB FACTORY LIMITED

"As usual The Orb Factory has come out with great new craft activities," said Fred and Karen. "They have a jewelry box that has a cute top that folds up to be a picture frame. Very well made!" And, "Pixel Pops are easy for a children to create figures and art pieces that are a take off of Minecraft. Pixel Pops and the JEWELRY BOX are must haves!"

FASHION ANGELS

"Fashion Angels has added two lines of products that address two areas that Specialty Toy Stores have needed for some time," Fred and Karen shared.

"They have a great display in the works that I would wait for, a new cosmetics line called Work in Progress. It's a line of cosmetics for that all important tween market, making them feel grown up but not too grown up for their parents," Fred and Karen explained to TDmonthly.

Fashion Angels is also entering "the American Girl market, with a line of crafts that create items for both the doll and its owner. It's great!!!"

Writer's Bio:
Justina Huddleston graduated Magna Cum Laude from Emerson College with a BA in Writing, Literature, and Publishing in 2009. After graduating she was the on-site director of the Boston Children's Museum gift store for a year, selling educational, developmental, and creative activity toys that tied in with the museum's exhibits. Justina also interned at children's book publisher Candlewick Press before moving from Boston to Los Angeles, where she is now Editorial Director of
TDmonthly Magazine
.
Read more articles by this author
THIS BANNER IS AN AD:
---
---