---
Kidstop Toys Reports on Hot Toys at Toy Fair 2015
Kate Tanner of Kidstop Toys & Books in Scottsdale, Ariz., is a former president of ASTRA and has been in business since 1999. As an industry expert and business owner, she knows personally the importance of attending Toy Fair.

"There's only one reason why a toy-store owner MUST go to Toy Fair," stressed Kate. "We have to be first with the great toys. We are faster than the big-box stores. (My husband) Scott says that he can't understand why a toy-store owner would not go. That would be like a physician not going to Continuing Medical Educational meetings. Toy Fair is our CME."

Take a look at the toys she found at the show.

FOLKMANIS PUPPETS

"Folkmanis steals my heart every year. Every child should experience being the puppeteer!," Kate told us.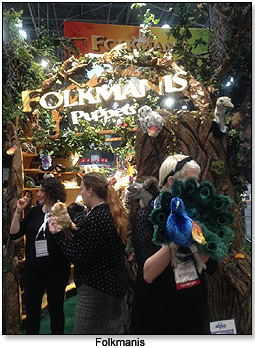 PACIFIC PLAY TENTS

"The Pacific Play Tents Princess Castle folds up and fits in the bag you see next to it," Kate shared. She also loved their Space Tent. "Great finds!"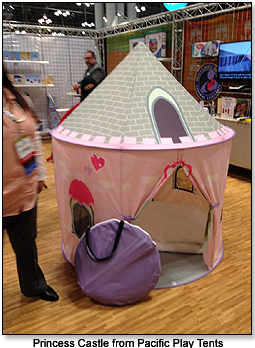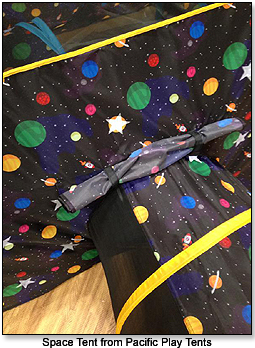 KETTLER INTERNATIONAL

"Kettler's Verso prices make the retail range affordable," Kate told us. "The line is new from Kettler. I love the colors!"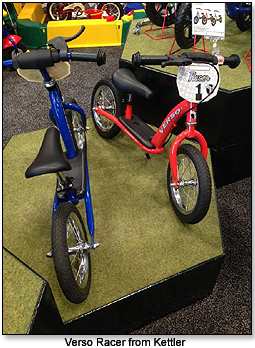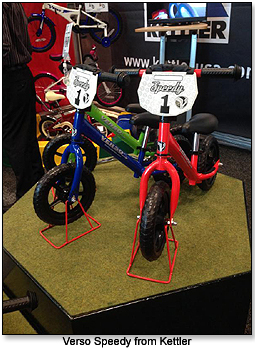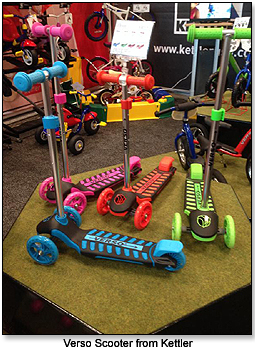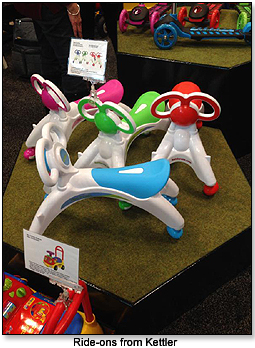 NEAT-OH

Neat-Oh! is definitely on point with their latest offerings - Dinosaurs and Aqua, two of the trends named by the TIA, were well-represented at their booth.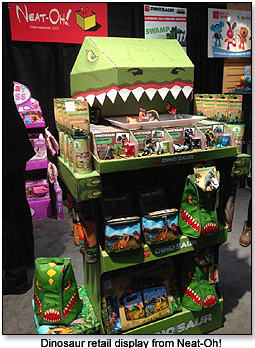 "The Neat-Oh Dino Stompin' Grounds has it's own environment, and slime," Kate told us. "Their dinosaur product display lets our little customers know the dinosaurs can travel! Great retail pack."

For the bath, Neat-Oh has the Nici Bath Doll, and Splushies.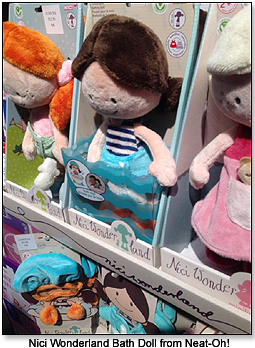 "Splushies softness is incredible, so these guys become best buddy in and OUT of the tub," Kate shared.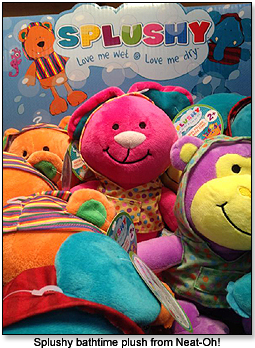 LA SIESTA

La Siesta Jokis are "Perfect for indoors & out," and have "great packaging," Kate told us. She watched La Siesta Jokis for ONE YEAR before ordering - demonstrating the importance of constant exposure!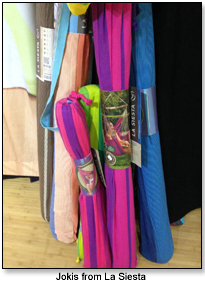 FAT BRAIN TOYS

"Erik and the team at Fat Brain have new fun toys. I love the Woo!" Kate told us.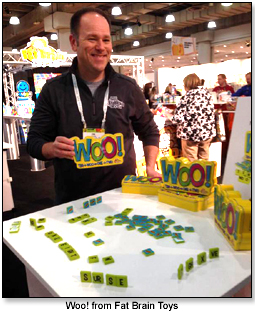 E11EVEN LLC

"MADD Capp Checkers have the funniest twist on a checker game. It's NOT the same old game," Kate said.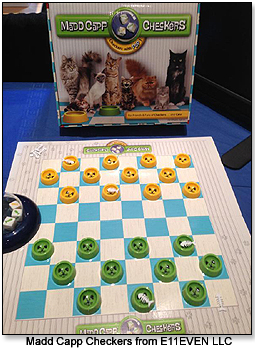 MOYOU NAIL ART

"It's the nail art that rocks!," Kate exclaimed. "It makes nail art easy to do, and is rand new to toys. Unbelievable!!" she told TDmonthly.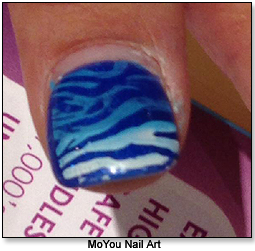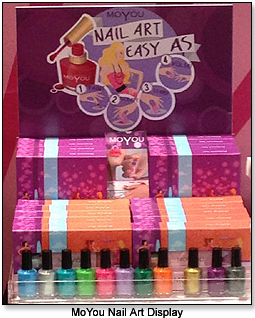 Writer's Bio:
Justina Huddleston graduated Magna Cum Laude from Emerson College with a BA in Writing, Literature, and Publishing in 2009. After graduating she was the on-site director of the Boston Children's Museum gift store for a year, selling educational, developmental, and creative activity toys that tied in with the museum's exhibits. Justina also interned at children's book publisher Candlewick Press before moving from Boston to Los Angeles, where she is now Editorial Director of
TDmonthly Magazine
.
Read more articles by this author
THIS BANNER IS AN AD:
---
---