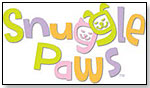 What's a one-word explanation of the difference between 2010 and 2011? Excitement. Trade-show booths are selling out and more innovative products are making it into the marketplace. Even the mass media is whispering about a strong 4Q.
The specialty manufacturers that TDmonthly Magazine has been talking to are feeling the energy, and are pumped up about what they're bringing out for the holiday season.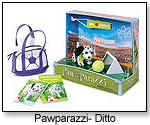 In this first in a series of TDmonthly's Holiday Preview issues designed to help you research and buy the best toys and games, top specialty manufacturers tell you what they're most enthused about for 4Q and why they believe kids will be, too.
Elaine Kollias of Folkmanis said that of the 20 new puppets the company's preparing for the holidays, their Portuguese Water Dog puppet is expected to fetch the healthiest profits. Why will kids want to adopt it?
"It looks like the Presidential dog and is just a great, great puppet," she said. The Portuguese Water Dog will first wag its tail at the ASTRA Marketplace in June.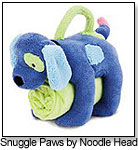 These days, cupcake shops are springing up all over, so Devo Ihonde from eeBoo is serving up a game where kids get to create their own (cardboard) cupcakes, ingredient by ingredient.
"The illustrations for the Cupcake Game are done by a children's book illustrator, Lizzy Rockwell, so it has a classic but contemporary feel," Devo told TDmonthly. "It's interactive for many different ages. If you're very young, you don't have to read. Older kids can get a lot out of it, because you get to pick what kind of cupcake you want to make, then spin to get all the ingredients for that particular cupcake: dry ingredients, frosting, colored paper liners. It's especially good for older kids to think about what's tantalizing to them."
After consuming all those imaginary calories, kids can work off the frosting with a ride-on from Berg USA.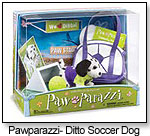 "We expect the new Buddys will most likely be our hits for the holidays," said Matt Lindsay of Berg USA. "Grandparents like to have them around their house for kids to ride on and parents like them too."
What sets the Buddys apart from other ride-ons is quality, said Matt. The vehicles feature sealed bearings, pneumatic tires and a drive system which allows pedaling forward and backward, plus freewheel coasting. They also come with a 2-year warranty.
But the best thing about the Buddy, continued Matt, is it "gets kids outside and gets them wanting to play."
Tom Sebazco, from ENI Puzzle, is busy growing his new company and responding to client requests. This year, the fledgling operation moved its shipping from Astoria, Queens – where Tom did all the grunt work himself – to a fulfillment house in Texas, right in the middle of the country, to facilitate shipping to every corner of the nation.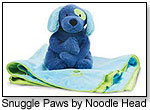 "At February, we unveiled a new puzzle at Toy Fair – the mini and the keychain puzzles with numbers" for players who hankered for a more challenging, single solution, he told TDmonthly.
Over at Noodle Head, Susan DeCoste was looking forward to a new litter of Pawparazzi Pets.
"Two will be available in the summer and two in the holidays," she said. The holiday releases include Mindy, a wildlife expert, and a re-release of Cocoa "one of our very first pets ― a free-spirited actor."
The company also recently launched the Planet Pawparazzi website and a PawBlog.
"Engaging with kids in this new way and reaching them directly has brought a whole level of fun with them," said Susan. The company is also expecting great things from their new Snuggle Paws line of plush-pet blanket carriers.
Cooperation will mark the coming year and beyond, predicts Jim Deacove of Family Pastimes. His company is releasing the Dragonfly game, which teaches kids that dragonflies are friends who eat mosquitoes, and 2012: The Mayan Calendar, a cooperative game for adults that addresses concerns about the prophesies of doom.
These games "introduce topics seldom being addressed and promote social skills so desperately needed to balance out the over-competitiveness of our society," said Deacove.
The Learning Journey has a few innovative toys for 4Q, including a new WordPad that lets kids feel they're part of the high-tech world, said Sherri Borelli.
Corolle Dolls remains low-tech but gives high-play value with its 2011 offerings.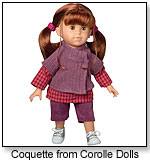 "Some of our newest items include Bebe Amour from the Les Classiques collection, Miss Corolle's Coquettes, and the Les Cheries' latest, Capucine," said Liza Grando for Corolle. "Corolle dolls are specially scaled and weight-proportioned to children of different ages, so children truly grow with Corolle. Corolle dolls have a delicate vanilla scent and celebrate ethnic diversity."
Take a closer look at the new products, below:
Kids who have a yen for the Presidential can begin their service by adopting this adorable Portuguese Water Dog puppet. This Presidential breed is beloved for its hypoallergenic qualities as well as its sunny disposition. At 24-inches lon, it is designed to look like a real pup and has an easy to use movable mouth. It is styled as a life-size floppy puppy.Launch date: 4Q 2011.
.
.
Ditto is a soccer star. He comes in a window box that transforms into a play set for him and his Pet friends. Launch date: Summer 2011.
.
Some people don't realize that the dragonfly is a friend. It eats up a lot of mosquitoes in the summer. In this cooperative board game, one to four players maneuver the dragonflies to catch as many mosquitoes as they can. Cooperative games teach kids to work together to achieve a goal.
.
This Mini Eni in pastel colors can be manipulated to create interesting patterns. Or, place the numbers in the correct order to solve the puzzle. Launch date: February 2011.
.
Accessorize an iPhone or a backpack. Individualize the accessory by creating a unique color pattern, or solve the puzzle by getting the numbers in order. Launch date: February 2011.
.
Capucine is an Asian doll with all of the familiar elements of the Les Cheries Collection: long, lush hair, and contemporary fashion. Complete with a trendy outfit, Capucine especially appeals to children ages 4 and up. She makes an ideal playmate for sharing confidences, for hairstyling, and fashion play. Launch date: March 2011.
.
Snuggle Paws are a super-soft blanket rolled up in a blue puppy or a pink cat, with a handle for toting around.
.
Buddy drives both forward and in reverse, and provides optimal safety and back pedal brake thanks to the unique BFR-hub. Also features a 3-way adjustable seat and height adjustable steering wheel. Stability on any terrain is possible with its swivel axel.
.
.
.
Bachmann welcomes James the Red Engine to our Large Scale Thomas & Friends™ lineup. He features moving eyes and international-style hook and loop couplers. With his shiny scarlet coat and cheerful smile, James the Red Engine is ready for BIG railroading adventures. [Manufacturer's note: This is the only electric Large Scale James the Red Engine on the market.] Launch date: 2011.
.
Now boarding for Thomas & Friends™ fun! With three platforms, all of the HO scale Thomas & Friends engines can enjoy a full schedule of arrivals and departures. (Two or more kits can be combined to create larger station configurations.) This is the only expandable Knapford Station on the market. Launch date: 2011.
.
The Santa Special speeds from the North Pole to make a special delivery of colorfully wrapped presents to all good boys and girls. With a tanker full of Kris Kringle's hot chocolate and a stock car to transport his famous reindeer, this ready-to-run train set has everything needed to make sure Santa is ready for a very merry Christmas. The Santa Special comes complete with USRA 0-6-0 steam locomotive and tender with operating headlight, gondola with presents, reindeer transport stock car, hot chocolate tank car, North Pole & Southern bobber caboose, body-mounted E-Z Mate® couplers, 47″ x 38″ oval of snap-fit E-Z Track®, power pack and speed controller, and illustrated instruction manual. This festive set has Bachmann's exclusive E-Z Track® snap-fit track for quick, easy setup. Launch date: 2011.
.
The Mayan Calendar is much more than a system to mark off the passage of time; it is a prophetic calendar that may help us understand the past and foresee the future. Some people believe it predicts the end of the world as December 2012, while others believe it forecasts the start of a new era. This game incorporates both views.The object of the game is to create a physical vehicle like a pyramid to focus and spread universal spiritual power. For this task players will need builders, materials, equipment and money. They must work together to build 11 spiritual centers around the planet to ward off destructive perils entering from many directions. "2012" includes a 13" x 18" board, four movers, two dice, a sheet of 55 die-cut pieces, eight player roles, six centers destroyed, 11 spiritual power markers and 12 destructive perils markers.
.
.