Fisher-Price's New Powertouch Takes Interactive Learning to the Next Page
By Tim Connolly
October 2003




Powertouch learning System

Those who saw the August launch of Fisher-Price's new Powertouch learning system as a knee-jerk reaction to the success of Leapfrog's LeapPad, might want to take a closer look.

"Powertouch has been three years in the making," said Laurie Oravec, director of public relations and brand development for Fisher-Price. "We have an on-site play lab and an in-house team of experts—all of whom have worked as educators—and we were able to closely observe the way children interact with their environment."

Such careful observation paid off with the creation of Powertouch's "finger-touch" feature. "Children naturally touch things and point," said Oravec. "Teachers instruct children to use a finger to follow along when learning to read. Our finger-touch feature provides for very natural interaction. Children can even let a finger hover slightly over the page [to interact with it]."

Also unique is Powertouch's "auto page detection." "Children tend not to remember the rules of technology," said Oravec. "We found in our play lab that, without [auto-page detection], a child would often end up on the wrong page." With the new feature, a child will always receive the appropriate response for the page they're reading. (To view an interactive Powertouch demo, click here.)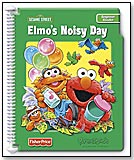 Sesame Street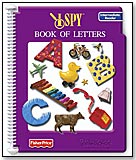 I Spy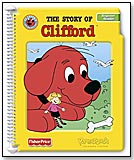 Clifford

Judging from the scope of its marketing campaign, Fisher-Price is confident Powertouch will find a ready market. "It's the largest campaign in our history," said Oravec. "The TV ads [began] on Sept. 15. We'll also have ads in Scholastic's Parent & Child, and we're sending a consumer catalog out as a merchandising tool to showcase Fisher-Price's products." A partnership with McDonald's is in the works as well.

"There's an interactive feature on our website where parents can see how Powertouch works, and there will be a motion-activated POP display in stores, flanked by software," said Oravec. The first Powertouch units will ship with two built-in "starter books": a Sesame Street storybook and a School Skills workbook, with additional titles available.

"We have several new licenses for Powertouch—I Spy, Bernstein Bears, Dora the Explorer, Dragon Tales—and there will be many more to come," Oravec said.

But where does this leave Kasey the Kinderbot, Fisher-Price's educational robot toy released last year? According to Oravec, Kasey and Powertouch will compliment each other, rather than compete.

"Kasey is all about school readiness," said Oravec. "He was designed to teach basic physical and social interaction skills. A robot is a unique format to teach this; he comes to life and moves, like a little learning buddy."

The quiet cousin to Powertouch is Fisher-Price's new Learn Through Music. Released in September, LTM was designed to help preschoolers as young as 18 months learn through repetition and rhyme, while interacting with familiar characters such as Barney and Blues Clues.

"Our focus has been very much on Powertouch, but in the meantime Learn Through Music just kind of reappeared to say, 'Hey, look at me!'" Oravec said. "Early reads on both have been excellent. We're actually looking at our capacity to increase manufacturing."

To read about other interactive educational toys, click here.
---
---