Two years ago, the American International Toy Fair, which takes place annually in New York in February, added an October show specifically for mass-market retailers. While other toy makers have wondered which show to attend, children's book publishers, largely, have not. The specialty market is their bread and butter.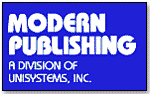 Modern Publishing president Andrew Steinberg has been vocal about his company attending both shows. "We have to," he asserts. "Specialty stores are a good business for us and we can´t slight them. For us, a chain with 20 to 30 stores is a good business." The truth of the matter is that most publishers don't need to be Mattel or Lego.
One reason the specialty stores are so popular with publishers is the continued success such stores have in selling educational toys. While, overall, specialty stores are having trouble competing with large chains, parents concerned with education appear quite willing to seek out the extra attention they can get at a smaller store. Books are, by definition, educational toys, and books specifically designed to be educational are a hot item.
Moreover, because of the sheer number of specialty stores, trade shows become increasingly important for children's book publishers. "There are so many of them that it´s an impossibility to see them all face to face on a sales-call basis," said Theresa Gamble, director of marketing of Learning Horizons.
But while the stakes for success can be more modest, competition in the world of children's books is, of course, quite fierce, and publishers are always looking for ways to stand out. The trend of the "novelty book" and "book plus" packages seems to have no end in sight.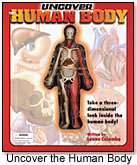 Indeed, children's books are experiencing a "gimmick arms race." Books are constantly pushing the boundaries of modern technology. Entries in series like the "Bob the Builder" line by Golden Book and the "Uncover" titles by Silver Dolphin Press are increasingly blurring the line between book and toy.
The notion of combining the trends of "gimmicks" and "educational" is seeing continued emphasis. Leading the way is the highly interactive Leap Pad series by Leapfrog. The endorsement the line has received from education panels has led to the selling of 10.3 million "learning platforms" sold since 1999. Tor Sirset, vice president of marketing, attributes this success to the company earning "the respect and trust of teachers and parents around the world."
Perhaps the most common formula for success in publishing is the acquisition of licensed characters. While media companies would certainly like to start their own franchises, publishers realize it is often less risky to utilize existing character recognition than to try and create the next Harry Potter on their own. 

From current TV properties like The Wiggles to nostalgic, Gen-X titles like Strawberry Shortcake, publishers try to pick up the rights to the most recognizable characters they can and then showcase them at trade events like Toy Fair.
The power of licensing is not lost on education-forward Leap Frog, either. It is important to note that even doing as well as they have, since 2004 they have looked to continue their growth by gobbling up a retinue of A-list licenses including Shrek II, Spiderman, The Incredibles and Dr. Seuss.