TDmonthly Magazine is preparing a report for specialty toy retailers. The TDmonthly report "Specialty Toy Retailers´ Secrets--Competing with Wal-Mart" will help the retailers by covering specific ways to turn Wal-Mart´s and other discount mass merchandisers´ weakest points into opportunities. Below is what we have prepared so far. The report will come in three parts.
"Always low prices. Always." Retailers all over the world recognize Wal-Mart's tagline. As the number one toy retailer, Wal-Mart has a share of the toy market surpassing that of all independent U.S. toy stores combined[1]. How do small businesses compete with this giant?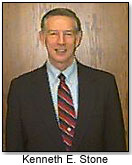 Analysts warn that it is hopeless to compete on price alone. Wal-Mart can offer hot toys as price loss leaders. Its size commands vendor pricing below what other retailers can get, and Wal-Mart commissions its own private label toys from China[2]. If a toy store competes with Wal-Mart on price, it is like David challenging Goliath.
So where's the slingshot? Economist Kenneth E. Stone, professor emeritus at Iowa State University, has studied Wal-Mart's effect on other retailers since 1998. Dr. Stone advises three winning strategies[3].
Finding a Niche
First, stop carrying toys that Wal-Mart stocks. This information is easily available by browsing the toy department at Wal-Mart's Web site[4]. Retailers report to eweek.com that parents shop on price for the most publicized toys because they don't believe their children will play with the toys for very long[5]. This leaves big merchandise gaps when it comes to quality and perceived value.

Stephen Arnold, general manager of Only Toys in Memphis, Tenn., creates a merchandise niche by selecting a few brands meeting his criteria for quality and value[6]. By selecting a few brands meeting his criteria, he can carry the full line from each vendor.
"We carry every single Playmobil item that's available in the United States – that's the full selection of 280 to 300 toys," Arnold says. That certainly beats Target's selection of eight Playmobil toys. (There are dangers in merchandise niches, too. Watch for TDmonthly's report devoted to this subject--coming soon.)
The key is to find or create a merchandise niche that not only fills a gap in mass merchants´ stock but that is unique among independent toy retailers. Otherwise, the Internet will throw retailers into competition for the same customers. Each toy store must find its own niche. (TDmonthly will cover merchandise niches in depth in its report.)
Service Niches
As powerful as merchandise niches can be, service niches are the crucial trend. Industry writer Evan Schuman, analyzing the mistakes made by Toys ´R Us, concludes that to keep up with retail trends, a toy store must reconceive its entire mission in terms of service, not product. "Retailers must think of themselves as service companies, selling expertise, convenience and maybe a little bit of entertainment — and the products to make the experience work after the consumer leaves the store." [7] (Watch for TDmonthly's coming report"Shifting to a Service Mission")
Fun, coziness, convenience and personalized service are all within the grasp of small independent toy stores. Small retailers have a head start. But it has to be developed into distinctive service niches. (Watch for TDmonthly's article on "Service Niche Success" )
Dr. Stone points out that most toy retailers know that superb customer service is essential. The trick is in creating systems. Without an effective system, one grumpy moment can lose a customer forever (Watch for TDmonthly's article on systematizing superb service)
Performing Market Research
The best niche ideas, whether for merchandise or service niches, come from market research. Dr. Stone urges toy retailers to study their specific market in order to find a good niche. Start with the local area. What are its demographics? Is it a high tech neighborhood? What is the average income? Study the Claritas.com research on each zip code in the market area[8].
Stores lucky

enough to attract tourists can research a wider area. Dr. Stone finds that tourists prefer specialty stores over Wal-Mart. Tourists still flock to see regularly scheduled "births" of Cabbage Patch Kids dolls at Babyland General Hospital[9]. (Watch for the article "Becoming a Tourist Attraction")
The Internet opens up an even wider market, defined not geographically but by specific need, interest and style. For example, OnlyToys.com caters to collectors of handcrafted nutcrackers. This niche is limited only by the availability of new models. The Braille Book Store, an online retailer, offers toys for visually impaired children. But it stocks only 12 items.[10] This is a niche waiting to be filled, and it´s only one of many.
Such niches are based, yet again, on market research. Depending on that research, some niches will remain local – tied to the physical store. Other niches exist primarily on the Internet. Ideally, a toy store´s primary niche, whether merchandise or service, becomes a catchy tagline. (Watch for the article on success with market research)
Then it´s time to take that tagline online. Take advantage of the fact that every year, more people shop online: 25% more during the 2004 holiday season than for 2003.[11] (Watch for the Internet Success section in the TDmonthly report)
A niche is like David´s slingshot: small, effective and possible to make with simple materials. For the toy retailer, the materials are market research plus creative ideas. Once a true niche is found: ZAP! Or was that ka-ching?
TDmonthly Magazine is preparing a report for specialty toy retailers. The TDmonthly report "Specialty Toy Retailer´s Secrets--Competing with Wal-Mart" will help the retailers by covering specific ways to turn Wal-Mart´s and other discount mass merchandisers weakest points into opportunities. The report will come in three parts. Part one of the report will be available by March 25th for a fee.will include the following sections and more:
Merchandise Niche Opportunities:
Merchandise Niche Dangers
Merchandise Niche Success
Service Niche Opportunities:
Shifting to a Service Mission
Service Niche Success
Wal-Mart´s Weakest Point: Fun
Becoming a Customer Magnet

Systematizing Superb Service
Becoming a Tourist Attraction
Success with Market Research
Internet Success