---
Retailing Tips: Strategies for Signage
Why It's Crucial to Brand, Engage and Inform
"If you have a picture of a real kid and a quote from the kid ,,, that communicates the value of that toy so much more effectively than just a description." — Bob Negen, WhizBang! Training

With additional reporting by Terri Hughes-Lazzell, Chris Lundy, Claudia Newcorn and Brenda Ruggiero

Advertising strategies that reach out to the community to bring buyers into a store are important, but reaching customers doesn't stop there. In March 2010, TDmonthly Magazine spoke to 38 specialty retailers about how they use signage inside and outside of their stores. Here are their tips, along with some input from marketing experts, for making your signs as effective as possible.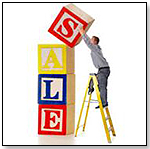 1. Brand Consistently. The visual impact of a recognizable logo is powerful. Signage that is consistent and well attuned to the atmosphere of a store will support a customer's positive impressions and communicate information without being distracting. "Stores need to be very conscious of their branding," Marketing Strategist Allan Katz of The Loyalty Coach told TDmonthly. "If [the store] is higher end, it needs to reflect that."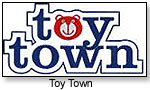 2. Use Manufacturers' Materials. Many manufacturers offer promotional material that can be used in a store to highlight product. These professionally produced signs, banners or posters reinforce the look and message of a line and accent a well-organized statement of product on shelf without eating into a small business's advertising budget. "I just trust the vendor to send us what is good. That's why they get the big bucks," said Margy Peine, owner of Tree House Toys in Cumberland, Md.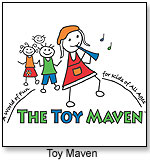 3. Supplement. Offering more information, such as add-ons, play ideas or developmental benefits provides incentive for customers to choose something they might otherwise overlook. "We have signs around the store about the value of play: open-ended and child activated," said Darlene Lockhart, owner of Toy Town in Casper, Wyo. "We call out that good toys are child powered."

4. Broadcast Testimonials. Retail expert Bob Negen, owner of WhizBang! Training, told TDmonthly, "If you have a picture of a real kid and a quote from the kid about the product, that communicates the value of that toy so much more effectively than just a description."

Even without a child's direct endorsement, the wealth of enthusiasm inside a store will guide customers to products they will feel confident purchasing. Candace Williams, owner of The Toy Maven in Dallas, Texas, told TDmonthly that marking staff favorites works well in her store.

5. Categorize. Directional signs to staple categories or age groups deliver a general layout of the store and make it easy to locate specific products for a customer short on time. Twenty-one percent of retailers said they use category indicators as the primary signage inside their stores.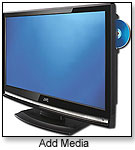 6. Engage Customers. Katz of The Loyalty Coach recommended requesting feedback from shoppers. "Customers like it when stores ask their opinion about certain things; it's a good opportunity to put something strategically in the store for customers to say what they're interested in, what they want and what they're doing."

Negen of WhizBang! Training suggested incorporating other media. "It's very easy to create your own videos. If you sell kites and you have a recognizable landmark near your store, have a video of a kid flying a kite by that landmark. Immediacy of locale makes it come alive. Every $100 DVD player you put in your store will generate hundreds of dollars in its lifetime."

Writer's Bio:
Marie Raven has a long history with the specialty toy industry as a family business. In addition to freelancing for TDmonthly Magazine, she writes creative and technical material for various other businesses.
Read more articles by this author
THIS BANNER IS AN AD:
---
---