---
TDmonthly's Music Expert
She'll Tell You Which Albums Hit the Right Notes
TDmonthly Magazine's Music Expert rocked out to some honky-tonk tunes, took beginning Chinese, and went on a field trip with sharp musicians in this month's reviews. See her impressions below.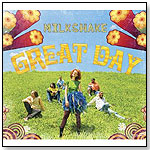 Great Day by MILKSHAKE MUSIC
Age: 6 to 10
Gender: Boys and Girls
MSRP: $14.98

TDmonthly rating:




My Impressions: This CD is the third for the Milkshake band, known for its family-friendly rock music and award-winning albums. To my ears, this album has a retro-rock sound, but with artsy folk/pop style lyrics about life. I like how they depict things in a visual and reflective way. I also appreciate how easy it is to understand the words — the lead singer does a great job! I like the honkyy-tonk piano on "Statue of Me," and the driving beat and electric guitar on "You did it." The ballad "Enemies" is peaceful sounding and talks about how it's OK to be friends even when "you don't see eye to eye." The song "Recipe" is fun, with both a rap in the middle and great classic rock sound.

My Recommendations: This is music that grade-school kids and parents alike will enjoy. The arrangements are tasteful, creative and truly likable. The message behind these songs is easy to identify with, regardless of your religious preferences or stage in life. I have to agree 100 percent with the parents on Amazon and give this album a 5-star rating!

---

English Speakers Learning Chinese: Beginner to Intermediate (Disc 1) by Sing2Learn
Age: 5 and Up
Gender: Boys and Girls
MSRP: $14.25

TDmonthly rating:




My Impressions: I have to say that my daughter and I were both surprised to find out that this is a CD, not a DVD, since it is packaged in a DVD-sized case. I do, however, like the way that this learning program is put together. First, the singer speaks all the words in Chinese and speaks the corresponding words in English; then, the next track has the words put to music. The words are all very clear and the music is easy to sing to. Learning a language through songs and repetition is a nice approach.

My Recommendations: This educational album is a great idea, but with only five songs, I'm not sure how far one can get in actually learning a brand new language. Perhaps as a supplementary material to another language program, though, it would work well. I think the CD could be a wonderful tool for bilingual families to connect and learn songs in Chinese.

---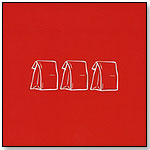 Field Trip by Recess Monkey
Gender: Boys and Girls
MSRP: $15.00

TDmonthly rating:




My Impressions: The first thing I noticed about this CD is the innovative cover design. It has two flaps and the front is a solid red, with a sketch of three lunch sacks on the front. The name of the CD is not on the front cover but on the spine, and the inside of the cover has colorful pictures of the musicians. This album is unique in that it features an audience choir of 250 kids and parents on several tunes, as well as the Northwest Boys Choir. My only criticism is that this album seems a little lacking in variety of sound and tempo. Also, I am disappointed that my own kids do not seem to be attracted to it, though they may be a little young for this particular album.

My Recommendations: It's nice to hear a children's mix with a choral element, and it's cool, too, that some of the musicians work in education. Three members of the Recess Monkey Band, in fact, are also teachers in the Seattle school district. There are rave reviews about their shows, so they come highly recommended. One parent described this music as "kid lyrics with adult music," which I think is a great description!


Writer's Bio:
Anna Bendorf received her Bachelor of Music in Piano Performance in 2004 from the University of Oregon, where she gained extensive experience as an accompanist and solo performer. While studying music, she won several piano competitions and sang in the University audition choir and the Symphony Chorus. She has been teaching piano for the past 14 years, and she and her husband, Adam, run Alberti Publishing, a music publishing company. They co-authored a book for piano teachers called "The Right Notes" (November 2008). Adam and Anna have two daughters.
Read more articles by this author
THIS BANNER IS AN AD:
---
---