---
Retailer Spotlight: Jillie Beans Toys & More
Colorado Store Buys Strategically, Rewards Customers
"I love the smaller toy companies like eeBoo, because it is something that a lot of people have never seen before."
— Valerie Elsea, owner of Jillie Beans

Owner Valerie Elsea of Jillie Beans Toys & More in Westminster, Colo., has found that the store's namesake, her 9-year-old Jillian, is a terrific buying assistant for products for tween girls.

TAKE KIDS ON BUYING TRIPS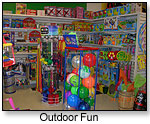 "I take her to the Denver Merchandise mart or have her go through catalogs with me to help me pick out what she likes," said Valerie, who co-owns the store with her husband, Greg.

Choosing the right toys is important to the couple. Along with supporting the "Buy Colorado" initiative to keep dollars in the state, they also aim to provide a distinctive mix of products that are different from big-box inventory.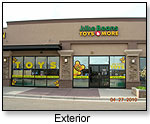 "I love the smaller toy companies like eeBoo, because it is something that a lot of people have never seen before," she told TDmonthly Magazine. "The graphics are beautiful. I like Mudpuppy puzzles because, again, they are different from the Melissa & Doug and Ravensburger puzzles that people may see more regularly."

RESEARCH ONLINE, WITH CAUTION

When researching, Valerie uses these avenues to find great products:

1. Daily use of the ASTRA Listserve, where specialty toy stores talk via e-mail about products that are and are not working for them. Storeowners are more willing to talk about their ideas with other retailers who aren't in direct competition, she noted, and sometimes the platform presents an opportunity to help.

"There was a customer in Alaska who was looking for a specific jewelry box that was out of stock," she explained. "The family had a fire, and they wanted to replace the jewelry box. I had one, and I was able to ship it out and make someone really happy."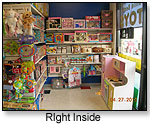 2. Visits to TDmonthly about once a week (since Toy Fair), but careful limiting of online research otherwise.

"I think that you could go crazy with too much information," she said. "There are so many toy awards and seals that people can get carried away trying to get those toys. And there are so many websites that you could be online all day and not get anything done."

3. Ten manufacturer reps who have all either worked in a toy store or owned one themselves, making it easier to trust their judgment.

"They know your area and know what sells," she said. "But in the end, buy what you like, since you have to be the one to sell it."

USE YOUR BUSINESS STRENGTHS

When Greg and Valerie decided to open the store, they relied on their experience as parents, since neither had any background in retail.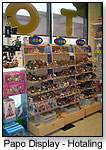 She previously worked as an underwriter for an insurance program, and he is a CPA who works as a controller for a national construction company. His degree is helpful, Valerie pointed out, since he manages all the books for Jillie Beans.

Several years ago after purchasing a gift for their daughter's friend at a local toy store, Greg turned to Valerie and said, "We can do that."

And they did, opening Jillie Beans in November 2006.

BENEFIT FROM MARKET BLUNDERS

The Elseas have found it beneficial to attract families to the store when their children are very young, to then "have them as customers for many years."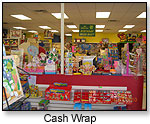 Although their customer list has suffered a bit from the economy, the lead-paint scare actually brought in more customers who were afraid to buy from a mass-market store across the street.

"We originally gathered [customers'] home mailing addresses," she told TDmonthly. "Now that we have their email addresses, too, the database is growing. We also offer a rewards program where no card is needed. Customers can earn up to 10-percent off depending on how much they spend."

Jillie Beans also offers "birthday boxes" that kids create from their wish lists. Customers who buy from the box get a 10-percent discount, and parents can email the list to out-of-town relatives.

Writer's Bio:
Brenda Ruggiero is a freelance writer from western Maryland.
Read more articles by this author
THIS BANNER IS AN AD:
---
---