---
Nintendo Wii Moves on Heart-Health Initiatives
AHA Endorsement Has Critics But Adds Weight to Video-Game Fitness
"With nearly 70 percent of Americans resisting regular physical activity and 40 percent saying it's because 'exercise is not fun,' AHA and Nintendo issued a three-level call-to-action …"

On May 17, a marriage occurred that few in the video game or medical communities saw coming, as the forces of heart health joined with the forces of Mario to combat the country's obesity epidemic.

AHA ENDORSES NINTENDO SOFTWARE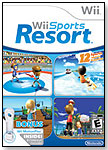 In a joint press release from Nintendo of America and The American Heart Association, AHA officially endorsed Nintendo's Wii Fit Plus and Wii Sports Resort software. The two organizations also unveiled "a first-of-its-kind, multifaceted strategic relationship aimed at helping people create healthy lifestyles through physically active play."

With nearly 70 percent of Americans resisting regular physical activity and 40 percent saying it's because "exercise is not fun," AHA and Nintendo issued a three-level call-to-action: "Get Informed," "Get Empowered" and "Get Active," and announced that they would be co-hosting an informational website with further details on this three-level call.

The press release revealed what could be the greatest emblem of the Mario/heart-health marriage — the branding of the Wii system and software with the AHA insignia, the first time AHA will have endorsed a gaming system.

FIRST LADY'S CAMPAIGN SPURS FITNESS MOVEMENT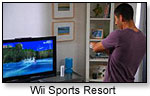 Nintendo and AHA's efforts couldn't be better timed. This year has also seen First Lady Michelle Obama unveil her childhood-obesity initiative, Let's Move, and on Tuesday, June 29, Trust for America's Health and the Robert Wood Johnson Foundation released a study that found in the last year, obesity rates have increased in 28 states.

CRITICS QUESTION WII'S FITNESS POTENTIAL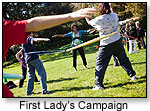 Following AHA and Nintendo's announcement, "Good Morning America" aired a May 17, 2010, "Medical Fact Check" segment on the merger. Dr. Richard Besser, ABC News senior health and medical editor, reported that after interviewing several "respected minds in medicine," physicians three to one had concerns about the merger.

The first concern focused on the genuine effectiveness of active-game playing versus real-life activity and exercise.
Janet Fulton, Ph.D., an epidemiologist for the U.S. Centers for Disease Control and Prevention, told GMA, "The amount of activity one achieves from these active gaming devices is really inconclusive in terms of its benefits on health."

GMA also reported that the journal "Pediatrics" found real-life boxing burns 200 percent more calories than Wii boxing.

AHA PLEDGES LOGO FUNDS TO EDUCATION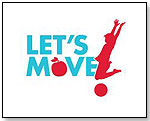 The second concern zeroed in on the mutual profits AHA and Nintendo look to reap from their joint mission. After all, Besser said, manufacturers who sport the AHA logo are known to benefit financially in the marketplace. Pressing Dr. Clyde Yancy on how much Nintendo paid for the AHA logo, the AHA president revealed that Nintendo will contribute $1.5 million over three years and confirmed that this relationship is "exclusive."

Responding to the GMA report, AHA said in a press release, "With Nintendo, AHA reaches an important new audience, those currently playing video games, with a message that encourages people to choose the more physically active versions of these games. This is important because so many Americans are completely sedentary. We need to meet people 'where they are'."

AHA also emphasized that most of Nintendo's $1.5 million contribution would be used to fund AHA's prevention platform "aimed at educating Americans about heart disease and stroke prevention."

WII JOINS SCHOOLS AND COMPETITIONS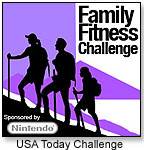 None of this criticism has prevented Nintendo's partnership with the health world from continuing to expand. On Friday, June 25, USA Today announced its first-ever Family Fitness Challenge, sponsored by Nintendo. As part of the challenge, USA Today has given eight families a Wii console and will be tracking their success using Wii Fit Plus and Wii Sports Resort.

The Associated Press reported that six Alabama schools launched a joint-venture "Wee Can Fight Obesity" campaign in early June.
Targeted at third-graders, the pilot campaign will allow Wii Fit Plus, among other movement-oriented games, to be used in physical-education classes. Educators and lawmakers are paying close attention to the results, and if they're pleased, State Senator Hank Sanders has said he will push for an expansion of the campaign.

Wii Fit technology has also been used in physical-therapy programs. WCBS-TVin New York, reported that the State University of New York College of Optometry was exploring the possible benefits of using Wii Fit to help brain-damaged victims, especially when the full extent of the damage may be hidden.

With Nintendo's penetration of the fitness industry a virtual success, the question becomes, where does this marriage go from here? One thing is certain: With AHA's endorsement, the Wii itself will continue to live up to its name, as it emphasizes awareness to how "we" can make our lives better through fun and fitness.

Writer's Bio:
Pete Fernbaugh is a freelance writer from Washington, Pa. His work includes skits, plays and articles on a variety of subjects. Some of his work has been published in Top of the Hill magazine and on eHow.com.
Read more articles by this author
THIS BANNER IS AN AD:
---
---