---
Toys in the News: 8-30-10
SUBMIT your news to TDmonthly.
See previous toy industry news.

"Glee"-Inspired Jewelry Pops Up in Claire's Stores (Kidscreen). August 30, 2010 — Twentieth Century Fox Consumer Products and Claire's are teaming to launch an exclusive "Glee"-inspired jewelry collection and accessory line for tweens and teens.

Nintendo Drops DSi Prices. August 30, 2010 — Nintendo has announced that it will lower the suggested retail prices for its DSi and DSi XL video game systems starting September 12. The DSi is set to retail for $149.99, while the DSi XL will retail for $169.99, according to a press release.

IMAX'd Out: Kids With Autism Get Big-Screen Break (NPR). August 28, 2010 — Today's mainstream movie experience can be big, bold and loud ... But that can sometimes be too much for children with autism, who can have difficulty communicating, reading social cues and tolerating sensory stimulation others take for granted.

"Toy Story 3" Hits Billion Dollar Mark. August 27, 2010 — Disney-Pixar's "Toy Story 3" has become Disney's second 2010 film, after "Alice in Wonderland," to earn $1 billion at the global box office. "Toy Story 3" is the first animated film to meet this milestone, and Disney is the first company in history to release two $1 billion films in one year, according to a press release.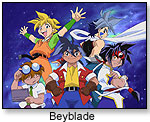 Nelvana and Vivendi Join Forces for Beyblade Series (Kidscreen). August 27, 2010 — Nelvana Enterprises has forged a North American licensing agreement with Vivendi Entertainment, a division of Universal Music Canada, for home entertainment and VOD distribution of new animated series Beyblade: Metal Fusion.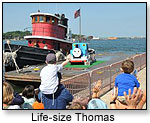 Fisher-Price and HIT Entertainment Celebrate Thomas at Brooklyn Bridge Park. August 26, 2010 — Fisher-Price and HIT Entertainment celebrated the DVD release of "Thomas & Friends Misty Island Rescue" and the launch of its related toy line at New York's Brooklyn Bridge Park on Thursday. Fans were treated to a life-size version of Thomas the Tank Engine, pulled by World War I-era tugboat The Pegasus, along with play activities aboard the historic boat Lehigh Valley #79. "Misty Island Rescue" will hit stores September 7, according to a press release.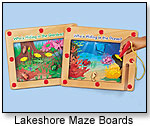 CPSC and Lakeshore Learning Recall Magnetic Maze Boards. August 26, 2010 — Lakeshore Learning Materials, in cooperation with the Consumer Product Safety Commission (CPSC) has announced a recall of about 18,500 magnetic maze boards due to choking, intestinal and aspiration hazards. The wooden boards come with an attached plastic wand and feature small wooden or plastic pieces located inside a maze, which is covered by a sheet of plastic. The plastic wand can separate, exposing a magnet that can be a choking hazard to young children. Furthermore, if a child swallows more than one of the magnets, the pieces can stick together and cause potentially fatal intestinal perforations and blockages, according to a statement. Consumers are advised to take the product away from children immediately and contact Lakeshore Learning at (800) 428-4414 for a free replacement product.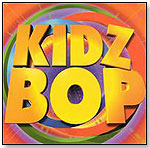 Adams Media to Publish Kidz Bop Book Series (Publishers Weekly). August 26, 2010 — Avon, Mass.-based Adams Media, a division of F+W Media, will introduce a new line of print and e-books with Kidz Bop, the popular children's music brand.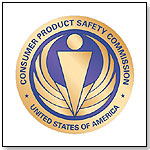 CPSC Issues Interpretive Rule to Define the Term "Children's Product." August 25, 2010 — The Consumer Product Safety Commission (CPSC) has issued a rule regarding the definition of the term "children's product" as used in the Consumer Product Safety Improvement Act of 2008. "Children's product" is to be defined as a product "primarily intended for a child 12 years of age or younger" based upon factors including packaging, representation, public recognition and manufacturers' statements, according to CPSC.gov.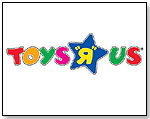 Toys'R'Us Launches Product Safety Initiative. August 25, 2010 — Toys'R'Us Inc. has announced the launch of a national Product Safety Vigilance Program to educate consumers about children's product safety. The program includes a checklist to inform parents about product recalls, along with a product record list to help parents track purchases and gifts, according to a press release. The initiative will launch in conjunction with the company's "Great Trade-In" event, with begins August 27 and encourages parents to remove safety hazards from their homes by offering discounts on new items in exchange for potentially unsafe products.


TIA Launches Revision of Tricycle Safety Standards. August 25, 2010 — The Toy Industry Association has urged new members to participate in a review group to consider revising the current U.S. standards for tricycle safety, last updated in 2006. Potential review group members can register until October 8, 2010, according to a statement.

Analyst: Investors to Pay Attention to Toy Makers (BusinessWeek). August 24, 2010 — With new toys starting to roll out at retailers such as Target Corp., investors may start to pay more attention to toy stocks, an analyst said Tuesday.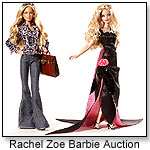 Rachel Zoe Styles … Barbie! (InStyle). August 24, 2010 — Rachel Zoe has already racked up tons of celebrity clients, and now she can count one more—Barbie!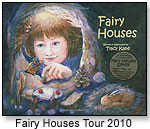 Light-Beams Publishing Presents Sixth Annual Fairy House Tour. August 24, 2010 — Light-Beams Publishing will host its sixth annual Fairy House Tour in Portsmouth, Nh., on September 18 and 19, 2010. The event will feature a talk and book signing with "Fairy Houses" series author Tracy Kane, a ballet performance by the South New Hampshire Dance Theatre and a tour of "fairy houses" including Strawberry Banke, Prescott Park, the Governor John Langdon House and the Wentworth Gardner and Tobias Lear Houses. The 2009 tour raised almost $29,000 for nonprofit organizations, according to the company's website. Tickets are available for $4 for children and $10 for adults at G. Willikers! Toyshop.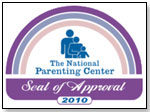 The National Parenting Center Announces Seal of Approval Winners. August 24, 2010 — The National Parenting Center has released the full list of its 20th Fall Seal of Approval recipients. Winners were chosen after two months of consumer testing by children and parents, and were rated on factors including price, packaging, design and age appropriateness, according to a press release. The full list of winners is available at TNPC.com.



WABA Fun Offers Custom Building Sets Online. August 24, 2010 — WABA Fun LLC has announced the launch of Superstructs Custom Kits, an online program allowing customers to personalize their own building kits. Superstructs Custom Kits lets users choose from eight models and 12 templates for over 4,000 possibilities. The sets will retail for $10 and up, according to a press release.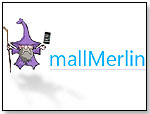 CBL Malls and mallMerlin Launch Mobile Shopping Application. August 24, 2010 — CBL & Associates Properties, Inc. and mallMerlin LLC have developed a smart phone mobile application that will offer an interactive shopping experience to patrons of CBL Malls. The mallMerlin mobile app will offer online promotions, high definition video and in-mall navigation to shoppers, according to a press release.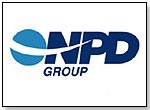 Social Gaming Spending On the Rise, Says NPD Study. August 23, 2010 — Social network gaming is increasing in popularity, according to an NPD Group survey released Monday. 20 percent of respondents ages 6 and older said they have played a social networking game within the past three months, with 10 percent admitting to spending money on social games and another 11 percent open to future social gaming spending. Among children ages 6 to 12, 23 percent of children said they have played a social networking game within the past three months.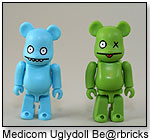 Ox and Ice-Bat Uglydoll Be@rbricks (Plastic and Plush). August 20, 2010 — Sun-Min Kim and David Horvath have always been Be@rbrick fans, so when Medicom suggested that Uglydoll and Medicom collaborate on a series of Uglydoll inspired Be@rbricks...they jumped at the chance.


Toy Industry Association Members Receive Discount At on 2010 Chicago Toy and Game Fair. August 20, 2010 — The Toy Industry Association (TIA) will sponsor the annual Chicago Toy and Game Fair (ChiTAG), held at the Navy Pier on November 20 to 21, 2010. The foundation has also been named recipient charity for the ChiTAG 2010 closing toy collection. TIA members will receive a 10% discount on exhibit space, conference registration fees, and tickets to the awards dinner, according to a statement.

Gormiti Beefs Up Product Lines (License! Global). August 20, 2010 — A number of new products are set to hit for boys' animated series "Gormiti: The Lords of Nature Return," including a video game and more.

TIA Opposes Maine BPA Regulations. August 19, 2010 — The Toy Industry Association (TIA) testified in Augusta, Maine against a proposal to designate Bisphenol-A (BPA) a "priority chemical" to be regulated in toys and baby products on August 19. TIA stressed that such regulations would be harmful due to the need for BPA in toy products where shatter-resistant polycarbonate plastic is necessary, according to a statement.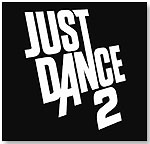 Ubisoft Reveals "Just Dance 2" Tracklist. August 19, 2010 — Ubisoft has unveiled the full tracklist to "Just Dance 2," the sequel to its three million-selling video game "Just Dance." The game, set for an October 12 release for the Nintendo Wii system, will feature over 40 popular songs, each with its own choreography. The game includes hits by Rihanna, Donna Summer, Ke$ha, Outkast, Tina Turner, the Jackson 5, the Rolling Stones and the Pussycat Dolls, and players can also download tracks from an expanding song catalogue, according to a press release.

Strong Museum of Play Announces Fall Events. August 19, 2010 — The Strong Museum of Play in Rochester, NY will host a series of events in September. Highlights include Talk Like a Pirate Weekend on September 18 to 19, Comic Book Heroes Weekend with Marvel's Iron Man and PBS Kids' WordGirl on September 25 to 26 and the close of the Mindbender Mansion puzzles and brainteasers exhibit on September 6, according to a press release.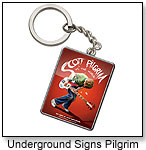 Underground Toys Signs Up For Scott Pilgrim (Action Figure Insider). August 19, 2010 — Underground Toys announced today a licensing agreement with Universal Partnerships & Licensing to create apparel and accessories based on Universal Pictures' action-comedy, Scott Pilgrim vs. the World.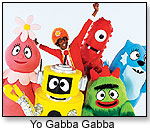 Yo Gabba Gabba! Launches Facebook-Integrated Contest (Kidscreen). August 19, 2010 — Musical preschool series Yo Gabba Gabba! is set to launch its Facebook-integrated Cool Tricks contest, which invites fans across North America to upload a 30- to 60-second video demonstrating their talents and skills.


Pharma Leads, Toy Makers Lag in Latest Climate Counts Scores (ClimateBiz). August 19, 2010 — The latest update to the Climate Counts scorecard, released today by the nonprofit group launched in 2007 with support from Stonyfield Farm, reflect general improvement in sustainability issues, but huge differences remain sector by sector, and industry as a whole is failing to meet the climate challenge.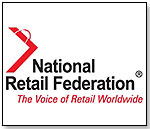 Families Are Shopping Earlier For School, Says NRF. August 19th, 2010 — More families are completing back-to-school shopping early this year, according to a National Retail Federation survey released Thursday. The study found that American families had completed 43.2 percent of their shopping by early August, compared with 41.6 percent in 2009. The survey of 8,201 consumers also found that more families' purchases were influenced by coupons and sales, and that more families planned to shop online for back-to-school items.

American Girl Flagship to Open in D.C. (License! Global). August 18, 2010 — Mattel's American Girl is set to open its first flagship store next summer in the Washington, D.C. market. The two-level, 23,000-square-foot store will feature a slew of merchandise, a restaurant and more.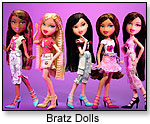 MGA Accuses Mattel of Spying. August 18, 2010 — MGA Entertainment has alleged that Mattel Inc., its rival in the ongoing Bratz court case, spies on other toy makers. MGA accused the firm in a counterclaim filed Monday of using fake name badges to enter the trade show showrooms of competitors, according to the Associated Press.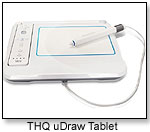 THQ Introduces uDraw GameTablet for Wii. August 17, 2010 — Video game developer and publisher THQ Inc. has announced the release of uDraw GameTablet, an innovative gaming accessory for the Nintendo Wii. The tablet will come packaged with the art game uDraw Studio for a bundle price of $69.99, and will hit stores in time for the 2010 holiday season, according to a press release.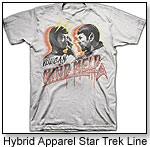 First Look: New Star Trek T-Shirts Coming From Hybrid Apparel In September (Trekmovie.com). August 17, 2010 — This week at the fashion industries MAGIC Marketplace trade show the latest Star Trek licensee was announced. Hybrid Apparel will begin selling new Star Trek T-shirts in September.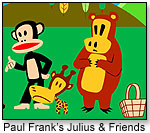 Haim Saban Purchases Paul Frank Brand. August 17, 2010 — Media mogul Haim Saban has bought Paul Frank Industries, the brand behind Julius the Monkey and other popular characters, according to the Associated Press. The deal follows Saban Brands' repurchasing of the Power Rangers brand from The Walt Disney Co. in May 2010.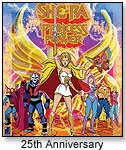 Mattel Rolls Out She-Ra Anniversary Figures. August 17, 2010 — Mattel has announced the release of a range of collectible action figures in honor of the animated character She-Ra's 2010 25th anniversary. The figures, which will be available on www.MattyCollector.com, are part of a larger commemorative program that also includes a DVD, iTunes and Hulu re-release of "She-Ra: Volume 1, Season 1" and a DVD box set of the complete She-Ra series, according to a press release.


Diomedes Productions Hosts Web of AN.G.EL.S Fan Competition. August 16, 2010 — Diomedes Productions has launched a Twitter-based fan competition coinciding with the release of its digital project "Web of AN.G.EL.S." Fans can enter to win the first six issues of the series at twitter.com/diomedesink, according to a press release.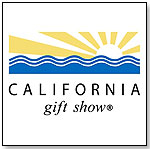 California Gift Show Grows In 2010. August 16, 2010 — July's California Gift Show saw significant expansion, with 250 new exhibitors and 12 additional showrooms, along with a redesigned show. Exhibitors reported an increase in both sales and foot traffic compared with 2009's show, according to a press release.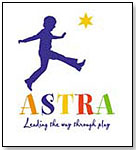 ASTRA Kicks Off National Neighborhood Toy Store Day. August 16, 2010 — The American Specialty Toy Retailing Association (ASTRA) has announced the launch of its annual Neighborhood Toy Store Day, celebrating specialty toys and local stores. This year's event, which will take place on November 13, will mark the unveiling of ASTRA's 2010 Best Toys for Kids award winners, according to a press release.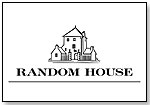 Random House Reveals New Licensed Titles (License! Global). August 15, 2010 — A slew of new licensed children's books are rolling out this month from Random House, including Dr. Seuss, Sesame Street, Disney and Nickelodeon.

"Toy Story 3" is Top-Grossing Animated Film Ever (Hollywood Reporter). August 13, 2010 — Woody and his pals have just elbowed aside the green ogre as Disney/Pixar's "Toy Story 3" climbed above Paramount/DreamWorks' "Shrek 2" to become the top-grossing animated film worldwide.

Study Uncovers Every Possible Rubik's Cube Solution (AFP). August 13, 2010 — An international team of researchers using computer time lent to them by Google has found every way the popular Rubik's Cube puzzle can be solved, and showed it can always be solved in 20 moves or less.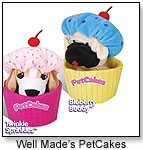 Well Made Launches PetCakes Plush Line. August 13, 2010 — Well Made Toy Manufacturing Corporation has announced the release of PetCakes, a range of plush animals that come hidden inside a cupcake wrapper and topped with a "frosting" hat. The first series of four puppy PetCakes is due in late 2010, while other animals including bears, kittens, rabbits and raccoons will hit stores in 2011, according to a press release.


Mimobot x Star Wars Series 6 Released (Collect3D). August 13, 2010 — Mimoco, the creators of Mimobot designer USB keys, announce their new Star Wars Mimobot Series 6 line. The flash drives feature four new characters – Yoda, Hoth Luke, Wampa, and Snowtrooper.

Birth Order Affects Child's Intelligence and Personality (LiveScience.com). August 13, 2010 — Birth order within families has long sparked sibling rivalry, but it might also impact the child's personality and intelligence, a new study suggests.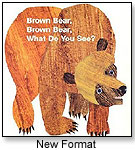 "Brown Bear" and "Polar Bear" Released in New Format (Publisher's Weekly). August 12, 2010 — First released in 1966 by the school division of Holt, Rinehart and Winston, Bill Martin Jr.'s "Brown Bear, Brown Bear, What Do You See?," illustrated by Eric Carle, was written and published as a beginning reader. Now Holt is taking the original book back to its roots, and last month released a My First Reader edition of that title and of "Polar Bear."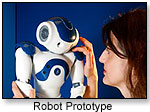 Robots That Develop Emotions In Interaction With Humans (Physorg). August 12, 2010 — The first prototype robots capable of developing emotions as they interact with their human caregivers and expressing a whole range of emotions have been finalised by researchers.

Dr. Seuss Enterprises Extends Deals with Two (License! Global). August 12, 2010 — Dr. Seuss Enterprises has renewed and extended its partnerships with I Can Do That! Games and Retro Image Apparel.

How Parents Can Get Infants to Sleep, Once and For All (Livescience.com). August 12, 2010 — For parents having trouble getting their infants to sleep, a new study suggests being emotionally available to baby's needs is key to a good night sleep.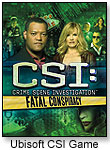 Ubisoft Rolls Out "CSI" Video Games. August 12, 2010 — Ubisoft and CBS Consumer Products have announced the release of two video games based on the television series "CSI: Crime Scene Investigation." The games, "CSI: Crime Scene Investigation: Unsolved!" and "CSI: Fatal Conspiracy" will be available in October 2010 for Nintendo Wii, Microsoft Xbox 360, Windows PC and Sony Playstation 3 systems, according to a press release.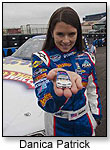 Hot Wheels Teams with Danica Patrick for Sweepstakes and Custom Car. Aug 12, 2010 — Mattel's Hot Wheels brand and JR Motorsports driver Danica Patrick unveiled a custom "Designed by Hot Wheels" NASCAR vehicle Thursday at the Michigan International Speedway. Patrick will drive her custom Hot Wheels Chevrolet at the CARFAX 250 race the weekend of August 14, and will also star in a September television campaign promoting the "Keys To Speed" contest. The sweepstakes allows consumers to find hidden "keys" in various Hot Wheels products, giving them an opportunity to win prizes, according to a press release.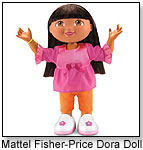 Dora the Explorer Fêtes 10th Anniversary with Movie, Documentary and Doll. August 12, 2010 — Mattel has announced the release of a revamped "We Did It!" Dora Doll in honor of the Nickelodeon property's 10th anniversary. The doll, which offers four modes of interactive play, moves its arms, swings its hair and dances, will retail for $39.99. Nickelodeon will also air a TV movie, "Dora's Big Birthday Adventure," on August 15, followed by the premiere of a 12-minute "Dora" documentary produced by Academy Award nominee Brett Morgen, according to a press release.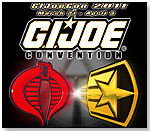 G.I. Joe Con Announces 2011 Date and Location. August 12, 2010 — Organizers have scheduled the 2011 International G.I. Joe Collectors' Convention, also known as "G.I. Joe Con," for March 31 to April 3. The event will be held in Orlando, Fla., at the Walt Disney World Dolphin Resort, according to the convention's website.

Mega Brands Posts Profit In Q2 (RTT News). August 11, 2010 — Creative toys maker Mega Brands Inc. reported a second quarter profit, a turn around from the prior year loss, on improved sales and higher margin.

Polo Ralph Lauren Uses An Interactive Online Storybook To Debut Fall '10 Kidswear Line (Child Mode). August 11, 2010 — How original! Polo Ralph Lauren is introducing their new Fall 2010 Children's wear collection later this month, with a twist. As opposed to the usual runway photos, Polo has created an interactive, online storybook with characters in full Ralph regalia.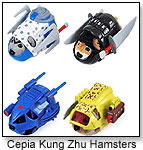 Activision Readies Kung Zhu for Nintendo DS (License! Global). August 11, 2010 — Zhu Zhu Pets' spinoff Kung Zhu will appear on a Nintendo DS video game this fall through Activision and GameMill, in association with Cepia.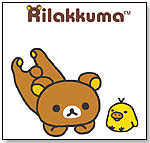 San-X Celebrates U.S. Launch With Rilakkuma Weekend. August 11, 2010 — Japanese company San-X will present a series of events on August 14-15 in Los Angeles to coincide with the official U.S. launch of its characters Rilakkuma and Mamegoma. "Rilakkuma Weekend" will include a party, Japanese-inspired activities and a pop-up shop. Limited edition collectible San-X merchandise will also be available at Umami Burger restaurant locations from August 7 to August 21, according to a press release.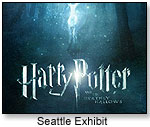 Pacific Science Center Announces Harry Potter Exhibit. August 11, 2010 — Seattle's Pacific Science Center has announced that its "Harry Potter: The Exhibition" will open October 23. Tickets go on sale August 14 for the exhibit, which will feature authentic costumes and props from the Harry Potter films, according to a press release.

Playthings Absorbed Into Gift Magazine. August 10 , 2010 — Toy industry publication Playthings is no longer a standalone, but will now be a separate section in Gifts & Decorative Accessories Magazine, according to a press release.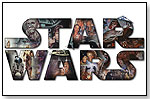 LEGO Star Wars Celebrates 30th Anniversary of The Empire Strikes Back at Star Wars Celebration V (Collection DX). August 10, 2010 — To commemorate the 30th anniversary of "Star Wars: Episode V The Empire Strikes Back," LEGO Systems, Inc. and Lucasfilm Ltd. are summoning the force of LEGO and "Star Wars" fans and families to participate in a three-day collaborative build of an eight-foot tall, 15-foot wide LEGO mystery mural to benefit St. Jude Children's Research Hospital.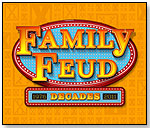 Ubisoft Rolls Out Family Feud Video Game. August 10, 2010 — Ubisoft has announced the release of Family Feud Decades, a Nintendo Wii game that features authentic "Family Feud" survey questions from the 1970's, 80's, 90's and 00's. The game is set for a November 2010 launch, according to a press release.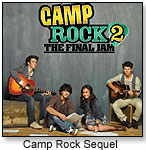 Disney's Camp Rock sequel set for Labor Day (Kidscreen). August 10, 2010 — Disney Channel US will premiere its new rock 'n roll musical Camp Rock 2: The Final Jam across Labor Day weekend with a four-event telecast push.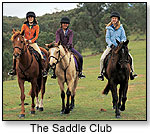 The Saddle Club Goes Back-To-School (License! Global). Aug 10, 2010 — Girls' property The Saddle Club is launching a number of back-to-school items for the fall.

Moshi Monsters' Reveals Moshi Bandz (Newsblaze). August 9, 2010 — Mind Candy, the global developer and publisher of the popular children's online game Moshi Monsters, today announced the forthcoming launch of Moshi Bandz, a new range of collectible wristbands for kids.

Chorion and NBA team with Junk Food Clothing (Licensing.biz). August 9, 2010 — Chorion has inked a deal with the NBA and Junk Food Clothing Company to launch co-branded NBA Mr Men and Little Miss apparel.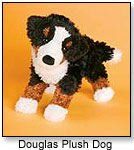 Douglas Expands Plush Dog Line. August 9, 2010 — Plush toymaker Douglas Company has announced the addition of 10 canines to its range of plush dogs. The toys come in 16," 8" and 23" sizes and will hit stores in August, according to a press release.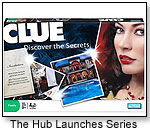 The Hub Rolls Out "CLUE" Live-Action Series. August 6, 2010 — Television network The Hub has announced plans to bring the board game "CLUE" to life as a half-hour series. The show is scheduled to debut October 10 and will be produced by Hasbro Studios, according to a press release.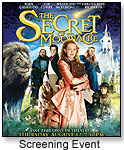 Entertainment One Unveils "The Secret of Moonacre" With Screening Event. August 6, 2010 — Entertainment One has teamed with Screenvision to host a one-night-only theatrical viewing of "The Secret of Moonacre" on August 12. The Gabor Csupo-directed film, based on the Elizabeth Goudge children's novel "The Little White Horse," stars Dakota Blue Richards, Ioan Gruffudd, Tim Curry and Natascha McElhone. A complete list of screening locations is available at www.secretofmoonacre.com, according to a press release.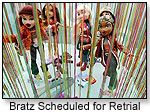 Retrial in Battle over Bratz dolls set for January (Associated Press). August 6, 2010 — A federal judge has set a date (Jan. 11, 2011) for Round 2 of the battle between toymaker rivals Mattel Inc. and MGA Entertainment as they duke it out over ownership of the pouty-lipped Bratz doll line. Official TDmonthly News Chronicle: Mattel vs. MGA Bratz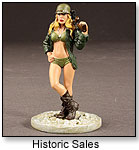 Historic Sales Introduces Collectible Pin-Up Girl Figures. August 5, 2010 – Military and railroad collectibles distributor Historic Sales has announced the launch of "Babes In Arms," a line of military-themed 1:30 scale female figures. The hand-painted metal collectibles, designed to resemble mid-century "pin-up girls," will hit shelves in October 2010, according to a press release.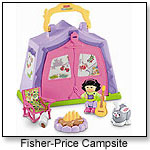 Fisher-Price Recalls Campsite Play Set Due to Choking Hazard. August 5, 2010 — Fisher-Price, in cooperation with the U.S. Consumer Product Safety Commission and Health Canada, has announced a voluntary recall of its Little People Play 'n Go Campsite toy. The recall affects about 96,000 units in the U.S. and about 14,000 units in Canada. The firm has received eight reports of the plastic "Sonya Lee" figure in the set breaking at the waist, exposing small parts that create a choking hazard for children; no injuries have been reported. Only Sonya Lee figures that bend at the waist and have a green sweater and purple camera around the neck are included in the recall; other items in the play set are not affected. The set was sold at mass, discount, department and toy stores from October 2009 through August 2010. Consumers are advised to remove the Sonya Lee figure from children and contact Fisher-Price at (800) 432-5437 or www.service.mattel.com for a free replacement figure.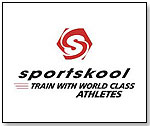 Verizon and Sportskool Team for Youth Sports Awareness Program. August 5, 2010 — Verizon FiOS and free on-demand sports network Sportskool are partnering for a campaign to help parents and coaches deal with the challenges of youth athletics. FiOS subscribers will have access to Sportskool's program "Coaches & Parents: It's More Than A Game," hosted by "Lord of the Rings" actor Sean Astin. Subscribers will also be eligible for unlimited entries to win $2,000 for the local youth athletic organization of their choice in the "Watch to Win" sweepstakes. The contest will continue until September 27, after which eight grand-prize winners will be selected, according to a press release.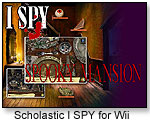 Scholastic Rolls Out "I SPY" Game for Wii. August 5, 2010 — Scholastic Media has announced the release of "I SPY Spooky Mansion," a haunted-house-set interactive adventure game for the Nintendo Wii console. The game will hit stores in October and will retail for $29.99, according to a press release.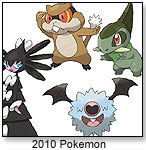 First Playthrough of Pokemon Black and White to Feature All New Pokemon (Exophase.com). August 4, 2010 — According to GameFreak's Junichi Masuda, Pokémon Black and White will feature only new Pokémon throughout your journey with no familiar faces in sight.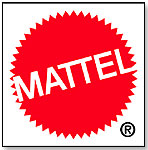 Mattel Named One of the Best Places to Work in Los Angeles. August 4, 2010 — Mattel, Inc. has been ranked fifth among large companies on Los Angeles Business Journal's "Best Places to Work in Los Angeles 2010" list. Mattel has moved up the list for the fourth year in a row, according to a press release.

LEGO Threatens Hasbro's Games Biz, Analyst Says. August 4, 2010 — With Lego's new board games grabbing up to 4 percent market shares in Europe since test launches rolled out last year, the Danish company's well-known construction toy brand may be poised to claim some of Hasbro's Games and Puzzles revenue in the United States. Competitive intelligence analyst Lutz Muller also points out in Lego Toys With Hasbro's U.S. Games Monopoly that Lego has boosted its end cap and aisle cap placement at mass retailers since the beginning of 2010, and at least one of those key positions is already showcasing the brand's board games.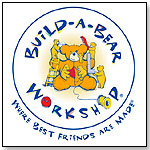 Build-A-Bear Celebrates Sanrio Anniversary With Plush Line. August 4, 2010 — Build-A-Bear Workshop has announced a range of Sanrio plush toys in honor of the company's 50th anniversary. The Sanrio series includes customizable likenesses of Chococat, Keroppi, My Melody and Hello Kitty characters. The Sanrio friends will also be showcased at the retailer's online virtual world, Buildabearville.com, according to a press release.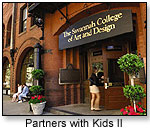 Kids II Develops Savannah College's Student-Designed Products. August 4, 2010 — Savannah College of Art and Design and Atlanta-based baby product company Kids II have chosen the two final design concepts created by SCAD students in collaboration with Kids II's Bright Starts brand. The products were created through a comprehensive study program in which SCAD industrial design majors spent five months researching markets, developing concepts and meeting with Kids II's senior design team. The two products are now being considered for further development and could eventually retail in stores in over 60 countries, according to a press release.

TDmonthly Announces 2010 Top Seller Award Winners. August 4, 2010 — This year, TDmonthly Magazine is proud to present the 2010 TDmonthly Top Seller Award to 17 products or lines that have shown exceptional sales performance in independent toy stores in 2010. Congratulations to all of our winners!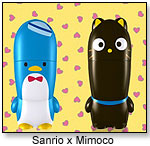 Mimoco x Sanrio USB Drives (Collect3D). August 4, 2010 — Mimoco, the creator of Mimobot designer USB drives, is teaming up with Sanrio to create new My Melody, Chococat, and Tuxedo Sam USB keys.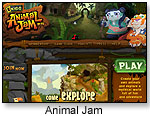 National Geographic Launches "Animal Jam" Virtual World. August 3, 2010 — National Geographic and Smart Bomb Interactive have introduced "National Geographic Animal Jam," an online world in which children can interact and "transform" into their favorite animals. The site aims to encourage individuality and imagination with videos, games, trivia challenges, chat features and educational components, according to a press release.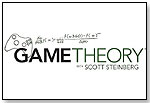 Game Industry TV Debuts Online Video Series and Magazine. August 3, 2010 — Production company Game Industry TV has announced the launch of a PC and video game show and online magazine, "Game Theory with Scott Steinberg." The series and magazine are designed to provide game industry insiders with a thorough forum to publicly discuss and debate gaming issues, and to provide fans with an informed, analytical industry perspective. The series will feature appearances by industry leaders including Will Wright, Sid Meier, Trip Hawkins, Peter Molyneux and Cliff Bleszinski, while the magazine will provide editorial content from hi5 president Alex St. John, futurist Jane McGonigal, ECA president Hal Halpin and others, according to a press release.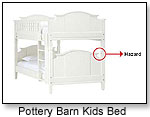 Pottery Barn Kids Recalls Madeline Bunk Beds Due to Entrapment Hazard. August 3, 2010 — CPSC and Pottery Barn Kids, a division of Williams-Sonoma Inc, have announced a recall of about 405 Madeline bunk beds due to risk of entrapment. The danger is that children could get their necks stuck in the opening between the post and the decorative molding at the ends of the bed. No incidents or injuries have been reported. The bunk bed is made of white wood and medium-density fiberboard, and has guardrails on either side of the top bunk and a ladder that attaches to the side. Consumers are advised to immediately stop using the bed and contact Pottery Barn Kids at (888) 779-8692 or PotteryBarnKids.com to schedule installation of a free repair kit.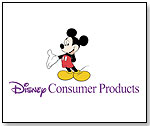 Disney Offers Wide Range of BTS Products (License! Global). August 3, 2010 — Disney Consumer Products is offering kids a variety of character-themed products, including backpacks, supplies and clothing for back-to-school.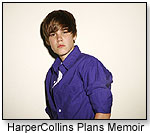 HarperCollins to Publish Justin Bieber Memoir. August 2, 2010 — HarperCollins has acquired rights to release teenage pop star Justin Bieber's official memoir, "First Step 2 Forever: My Story." The book will be published in October 2010 and will retail for $21.99 according to a press release.


JAKKS Pacific Rolls Out Spy Net Gadget Line. August 2, 2010 — JAKKS Pacific has launched Spy Net, a range of high-tech spy-themed electronic products for children. The line, which will be available at retailers nationwide in August, includes the Snake Cam, Recording Pen, Infrared Stealth Binoculars, Video Watch and more, according to a press release.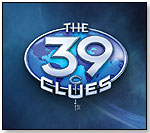 Scholastic Media and Post Cereals Launch "39 Clues" Promotion. August 2, 2010 — Scholastic Media and Post Cereals have announced a second wave of their "39 Clues: Race to Win" sweepstakes. The promotion will be featured on four million Post cereal boxes beginning in August, and will coordinate with the release of the tenth "39 Clues" book, according to a press release.

Japan's new robot brings visitors home by video-phone (Physorg). August 1, 2010 — Japanese researchers Sunday unveiled a robot that can mimic speech and gestures sent to it by video-phone, replicating a distant caller's presence.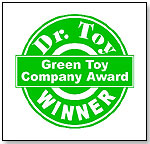 Dr. Toy Announces Best Green Product Award Winners. July 30, 2010 — Stevanne Auerbach, PhD, known as Dr. Toy, has revealed the winners of the fourth annual Dr. Toy Best Green Product Awards. The awards aim to recognize innovative, environmentally conscious children's products and companies. The top honor of Best Green Company went to Maple Landmark Woodcraft, while other winners include ALEX and Wild Creations. A complete list of recipients can be viewed at DrToy.com.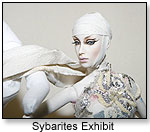 Strange Sybarites Strike a Pose at Paris's Doll Museum: A Q&A (ArtInfo.com). July 30, 2010 — The Musée de la Poupée (Doll Museum) in Paris … is currently hosting an exhibition of a contemporary line of dolls, the Sybarites — openly sexualized figures in daring outfits — alongside 18th- and 19th-century fashion dolls from the museum's collection.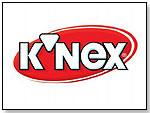 K'NEX Launches 2011 K'NEXpert Search. July 30, 2010 — K'NEX has announced its 2011 K'NEXpert Search. The contest invites fans to design an original K'NEX model, with the winning entry winning a $10,000 college savings bond.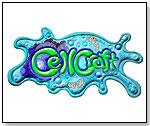 Educational Microbiology Video Game Has Hardcore Gaming Appeal. July 30, 2010 — Wake Forest University researchers, middle-schoolers and software developers have produced an educational microbiology video game that has been played more than one million times within 10 days of its release. Ranked in the top 100 best games of all time out of more than 30,000 games on the free gaming site Kongregate.com, CellCraft has appealed to moderate and hardcore gamers in addition to its target audience. CellCraft was tested at schools in Winston-Salem and students who played an early version of CellCraft for 30 minutes showed statistically significant improvement on a cellular biology quiz, while enjoying the lesson and sparking greater interest in the sciences. Funded in 2009 by a Young Innovator Award from the John D. and Catherine T. MacArthur Foundation, CellCraft is available for free at www.cellcraftgame.com, and will include a free downloadable teacher's packet and a printable lab worksheet for classroom use this fall.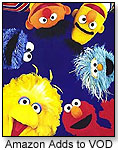 Global Sesame Street Content Hits Amazon VOD (Kidscreen). July 30, 2010 — Sesame Street is making free episodes of original international content available to US viewers exclusively on Amazon Video On Demand.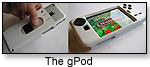 Gamepad Case Prototype Developed for iPhone Gaming. July 30, 2010 — Australian firm CPDESIGN has created a prototype for an iPhone gaming case. The gPod is a be-buttoned case into which you slide the iPhone, featuring a directional pad and four control buttons, as well as select, start and a pair of shoulder-buttons. The gPod prototype is compatible with the first-generation iPhone only and games would have to be written to use buttons, rather than touchscreen technology, according to Wired Magazine.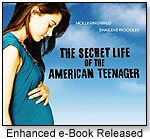 Hyperion, ABC Family Release Enhanced "Secret Life" eBook. July 30, 2010 — Hyperion and ABC Family have partnered to produce the first enhanced eBook based on a television series. Ten two-minute Video clips from ABC Family's The Secret Life of the American Teenager and text from Hyperion's book, "The Secret Diary of Ashley Juergens", have been merged to create an enhanced eBook available on Apple's iBookstore for $12.99. The enhanced eBook features the full text of "The Secret Diary of Ashley Juergens" in ePub format as well as video providing a first-person perspective on the experiences Ashley writes about in her journal, according to Kidscreen.


Sears Opens Now + Here Destination for Teens (License! Global). July 30, 2010 — Now + Here, a new clothing destination featuring exclusive teen-driven brands, is launching at Sears stores in time for the back-to-school shopping season.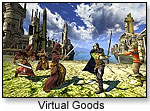 Sony, Warner Bros. Enter Virtual Goods Market. July 30, 2010 — Game producers Sony Corp. and Warner Bros. have begun dropping subscription fees and making their products free to play in an attempt to capitalize on the sale of virtual goods to online video game players. The video games divisions at Sony and Warner Bros. have taken the lead from publishers in Asia who made a practice of charging players for virtual goods (such as weapons or outfits) on free services, and are shifting from charging a $15 monthly subscription to offering the online games for free to those players who want to purchase virtual goods a la carte. Sony Corp.'s "Everquest II" and Warner Bros. "Lord of the Rings Online" will both be offered for free, allowing players to upgrade characters for a minimal per item fee. U.S. games companies are largely dependent on software sales and subscription fees for high-end games, which can cost upwards of tens of millions of dollars to produce as opposed to free social games that currently charge for virtual goods. Free games may not require purchases of virtual goods, however, 10 percent of players of free games end up buying items for an average of $28 a month, according to The Wall Street Journal.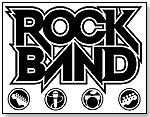 Harmonix, MTV Games Release Downloadable Singles for Rock Band. July 30, 2010 — Harmonix and MTV Games have announced the addition of downloadable content (DLC) for Rock Band on Microsoft Xbox 360, Sony PlayStation 3 and Nintendo Wii. Rock Band DLC additions for Xbox 360, PlayStation 3 system and Wii include the debut of catalogs from six artists, as well as the addition of original master recordings of tracks to some artists' current Rock Band catalogs. The singles will be available for purchase beginning August 3 in the Rock Band Music Store at $1.99 per track, according to a press release.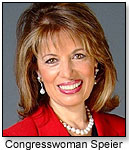 Speier Introduces Act to Limit Toxic Metals in Children's Products. July 29, 2010 — Congresswoman Jackie Speier introduced the Toxic Metals Protection Act to the U.S. House of Representatives on Thursday, aiming to limit the presence of toxic metals in children's products. The act would update the current federal standard, which has no specific limitations on products designed for children but not defined as toys. The proposed legislation would set a surface area limit for children's products of 60 parts per million for antimony and chromium, 75 parts per million for cadmium and 1000 parts per million for barium, according to a statement. It would also require the CPSC (Consumer Product Safety Commission) to report to Congress annually regarding the enforcement of the law and its related penalties.


Kindle to Go 'Mass Market': Amazon Digs in Heels by Introducing New, Cheaper Version of E-Book Reader (Wall Street Journal). July 28, 2010 — Amazon.com Inc plans to release a cheaper Kindle e-reader next month, said Chief Executive Jeff Bezos, laying out a strategy to go "mass market" with an inexpensive gadget designed to do just one thing: sell digital books from Amazon.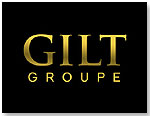 Gilt Groupe Expands Children's Category. July 28, 2010 — Online discount retailer Gilt Groupe Inc has announced it will launch an expansion of its children's product section. The site will now offer over 150 children's luxury brands in the apparel, footwear, décor, toy and book categories, according to a press release.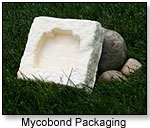 Latest 'green' packing material? Mushrooms (Physorg). July 27, 2010 — The composite of inedible agricultural waste and mushroom roots is called Mycobond, and its manufacture requires just one eighth the energy and one tenth the carbon dioxide of traditional foam packing material.

Toward a new generation of superplastics (Physorg). July 21, 2010 — Scientists are reporting an in-depth validation of the discovery of the world's first mass producible, low-cost, organoclays for plastics. The powdered material, made from natural clay, would be a safer, more environmentally friendly replacement for the compound widely used to make plastics nanocomposites.
THIS BANNER IS AN AD:
---
---