---
Classic Company Navigates High-Tech Market
How HABA's business savvy has kept the company afloat.
"Parents, especially younger parents, are more inclined to give their kids an iPhone or iPad to play with in the car instead of a traditional toy." — Lea Culliton, HABA USA

TDmonthly Magazine first spoke with Lea Culliton, President of HABA USA, in 2005. In a recent interview, Culliton stressed the importance of brand-management and tech-savvy business moves.

"The entire industry is in fast-change mode and what worked yesterday may well not work tomorrow. The online distribution channel is now one of the critical markets that can make and/or break a brand," Culliton told TDmonthly.

Q: How has your company changed since we last spoke?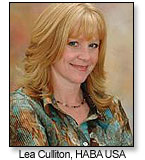 A: Our sales reached their highest peak in 2008, when all of the recalls were going on with China-made products and consumers were more interested in items made in German. The economy began its tumultuous downturn in fourth quarter 2008, and HABA sales suffered along with the rest of the specialty brands. HABA continues to be sold into specialty, but we've had to accommodate with pricing adjustments and programs. HABA has been part of the changeover in the bookstores with Barnes and Noble … most recently, HABA has obtained presence in the outdoor market with our Terra Kids science items being placed into the Gander Mountain stores.

Q: Do you think that Americans are more open to the European style of HABA products than they were in 2005?

A: I think the European style has always provided an attractive alternative to the Asian- and/or American-designed products. We have introduced new, vibrant, bold colors into our wood and fabric assortments, and the primary colors still sell well… the European influence of "my grandma had a toy just like this" can still be heard.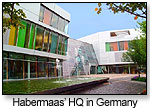 Q: Have new standards in toy testing and regulation affected your company?

A: Definitely. HABA was forced to reduce the number and selection of SKUs and categories we import into the USA based on forecasted sales volumes ratio to the cost of testing. We severely cut back on our children's room décor and furniture category, totally removed our jewelry category even though the wooden jewelry would easily pass the tests; the costs were prohibitive across so many SKUs. Our products already met and/or surpassed the lead and phthalate restrictions.

Q: In 2004, HABA products were sold in specialty stores only. Is that still the case? Why?

A: HABA is still sold in specialty stores. We've had significant interest from stores that I would classify as "mass" market. However, due to the fact that our wooden items are still manufactured in Germany with a significant amount of human involvement, the availability in stock levels and the pricing is an obstacle for entering the mass-market venue.

Q: What advice would you give to someone trying to break into the US toy industry?

A: Do your homework. Depending on the products, I would definitely recommend that they join ASTRA and/or TIA and start making connections. The entire industry is in fast-change mode and what worked yesterday may well not work tomorrow. The online distribution channel is now one of the critical markets that can make and/or break a brand.

Q: How have you utilized social media and online resources to improve business and your brand?

A: From the industry standpoint, HABA has obviously taken full advantage of Toydirectory.com and the videos that you offer. We just started a Facebook page…It's a great way to communicate directly to the consumer, but it doesn't do any good if they can't find your product easily online or in stores.

From more of the consumer standpoint, I think about where the products are meant to be purchased. Several specialty brands were harmed by not establishing MAP price points (Minimum Advertised Price) and standing by them, and making online retailers abide by them. Online stores were buying a product for $10, then selling it for $12 instead of $20. That online control of who your retailer is, and who's selling your brand online, has become really critical since the number of specialty retailers has declined. A lot of [.com businesses] aren't savvy and aren't using the right price points and it erodes your brand.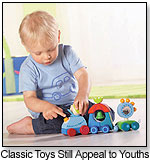 Q: Do you think new high-tech toys, like electronic play laptops for toddlers, or even iPad apps for young children, pose a threat to more traditional toys like those that HABA produces?

A: Five to 10 years ago kids might have been playing with classic wooden toys until seven years old, but I think the age keeps decreasing because parents, especially younger parents, are more inclined to give their kids an iPhone or iPad to play with in the car instead of a traditional toy. The window we have for children to play with traditional toys gets smaller and smaller. We offer educational value in our toys, so if mom and dad see that it's not just a toy for entertainment, but it also offers an educational facet, they'll be more likely to give it to their child.

You can see toys HABA USA/HABERMAAS CORP. has shared with TDmonthly below.







This set includes 2 cups with saucer, 2 spoons, 2 cookies and 2 tea bags. The dishes are made of shatterproof melamine and are dishwasher safe for easy clean up. The realistic cloth tea bags can be put in the washer. Not recommended for use in microwave.

.

AD
---






What is the favorite food of the cat, dog, and sheep? Little explorers will soon find this out as only the right food will fit through the corresponding holes of the sorting box. The big wooden pieces stimulate the curiosity of little ones, fosters their senses and train motor skills. Material: Naturally colored birch wood, 6 colored pieces of beech wood and 2 birch plywood templates printed on both sides. Launch date: 2011.

.

AD
---






Baby will stay safe and secure when they cuddle with either of these Guardian Angels, Toni or Tine. The plush dolls are made of organically farmed cotton, which produces the highest quality cottons for both the threads and the outer materials. All "pure nature" textiles are produced in accordance with the GOTS (Global Organic Textile Standards). The GOTS standards for organic textiles and the use of raw materials ensure safety not just for children but also for the environment. The polyester filling has been tested under the Oeko-Tex Standard 100 and certifies that "pure nature" products by HABA are hygienic and washable. (Fillings made of natural material have very poor drying quality, hence a greater risk of mold. Therefore polyester is preferred). All "pure nature" products are tested by an independent CPSC accredited laboratory, LGA, that specifically control harmful substances. Recommended for newborns and up.

.

AD
---






Baby will stay safe and secure when they cuddle with either of these Guardian Angels, Toni or Tine. The plush dolls are made of organically farmed cotton, which produces the highest quality cottons for both the threads and the outer materials. All "pure nature" textiles are produced in accordance with the GOTS (Global Organic Textile Standards). The GOTS standards for organic textiles and the use of raw materials ensure safety not just for children but also for the environment. The polyester filling has been tested under the Oeko-Tex Standard 100 and certifies that "pure nature" products by HABA are hygienic and washable. (Fillings made of natural material have very poor drying quality, hence a greater risk of mold. Therefore polyester is preferred). All "pure nature" products are tested by an independent CPSC accredited laboratory, LGA, that specifically control harmful substances. Recommended for newborns and up.

.

AD
---






This soft plush sheep with pink legs is fun for babies, and safe for them too. Controlled organic farming produces the highest quality cottons for both the threads and the outer materials of the sheep. All "pure nature" textiles are produced in accordance with the GOTS (Global Organic Textile Standards). The GOTS standards for organic textiles and the use of raw materials ensure safety not just for children but also for the environment. The polyester filling has been tested under the Oeko-Tex Standard 100 and certifies that "pure nature" products by HABA are hygienic and washable. (Fillings made of natural material have very poor drying quality, hence a greater risk of mold. Therefore polyester is preferred.) All "pure nature" products are tested by an independent CPSC accredited laboratory, LGA, that specifically control harmful substances. Recommended for ages 6+ months.

.

AD
---






Cute, flower-wearing sheep Cotti is filled with natural Spelt seeds so it can be warmed or cooled for baby's comfort. Controlled organic farming produces the highest quality cottons for both the threads and the outer materials of the sheep. All "pure nature" textiles are produced in accordance with the GOTS (Global Organic Textile Standards). The GOTS standards for organic textiles and the use of raw materials ensure safety not just for children but also for the environment. All "pure nature" products are tested by an independent CPSC accredited laboratory, LGA, that specifically control harmful substances. Recommended for newborns+.

.

AD
---






Various activities about feeling and touching. The two tactile games introduce first games with rules. A game collection for 1 - 2 players ages 2+. This game stimulates perception, recognizing shapes, learning to understand rules.

.

AD
---






.

AD
---






The little aircraft takes you on a swinging sweeping plane ride through the room. The height of the aircraft swing is adjustable. The seat can be adapted to the child's size with the adjustable straps allowing even very small flyers safe and comfortable rides. Load 30 kg/66 lbs. Material: washable polyester.

.

AD
---






With Terra Kids from Haba, children are perfectly equipped for adventurous rambling nature tours. Terra Kids are bubbling over with ideas and love to get to the bottom of things and conduct their own experiments. Knack of Knots - the knots contained in this kit can be a little tricky! The box contains everything little fidgets need to understand complicated knots or to be able to tie them perfectly. Includes information cards, screw links, rope and instruction booklet. Stores in a screw topped box with aluminium snap link.

.

AD
---






.

AD
---
THIS BANNER IS AN AD:
---
---