---
ASTRA Marketplace & Academy Preview
ASTRA's Marketplace & Academy is taking place June 19-22 in Anaheim, Calif., and TDmonthly Magazine tracked down specialty retailers who had previously attended to find out why it's an event not to be missed.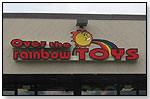 Janet Gregory, owner of Over the Rainbow Toy Store in Anchorage, Alaska, has been going to the ASTRA Marketplace & Academy for 16 years. "It's the most important organization for independent toy store owners to be involved in," she told TDmonthly. Of the event, she told us "It's a much different networking environment than Toy Fair...in terms of the business building information that is shared and learned, the contacts you make within the industry, with other retailers, manufacturers, and sales reps. It's priceless to meet in that environment."



Tim Holliday, owner of Children's World Uniform Supply in Sarasota, Fla., was equally ebullient when speaking of the importance of attending. When asked what he liked most about ASTRA, Holliday said, "What's not to like? I mean that seriously. It's the best show that we go to, because it is very much specialty oriented. We don't have to waste our time tripping over other products that wouldn't fit with our store." Like Gregory, he mentioned that the special atmosphere at the ASTRA Marketplace & Academy sets it apart from other industry events. "It's kind of like a big family. Everyone's trying to work together to help spot products that work," he explained. Furthermore, "[Retailers] get education from different speakers, [there's] an awesome floorshow, and lunch is brought in so you don't have to waste time." The rest of the year, Tim suggests using several TDmonthly Magazine features to stay up-to-date with the industry. "The highlights e-mail that lists the Top-10's is a nice tool to use in seeing what's working for other stores. Coverage of marketplace and videos [are] certainly helpful because you can't take it all in and remember it," but you can review product videos from the show on TDmonthly when you get home.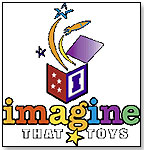 Once again speaking to the special community feel of the ASTRA Marketplace & Academy, Gwen Ottenberg, owner of Imagine That Toys in Wichita, Kans., told TDmonthly that "it is one of the few places where you actually get to talk with the people who make decisions- whether that's owners of other toy stores you can look to advice, or manufacturers and sales managers. You're not competing with the big guys like at Toy Fair- you get to know people on a more personal level than you ever do at the other trade shows."

Holliday's final take on attendance was a bold but heartfelt assertion. "It's a fantastic organization and as far as the Marketplace & Academy goes... if you're in specialty retail and you don't attend, then you'd better just start packing up your boxes now."

Luckily for those who won't be able to make it, TDmonthly will be at the ASTRA Marketplace & Academy in Anaheim, June 19-22. We'll be taking videos of new toys to help you decide what to bring into your store.

We've already pulled together a preview of products from companies exhibiting at ASTRA this year. You can see these new for 2011 products, organized by category, below:

Educational and Developmental Toys
Plush Toys
New Twists on Classic Toys
Fun For Under $20
Creative Activities
Outdoor Fun and Action Toys
New Companies
General Games

Writer's Bio:
Justina Huddleston graduated Magna Cum Laude from Emerson College with a BA in Writing, Literature, and Publishing in 2009. After graduating she was the on-site director of the Boston Children's Museum gift store for a year, selling educational, developmental, and creative activity toys that tied in with the museum's exhibits. Justina also interned at children's book publisher Candlewick Press before moving from Boston to Los Angeles, where she is now Editorial Director of
TDmonthly Magazine
.
Read more articles by this author
THIS BANNER IS AN AD:
---
---