---
Retailing Tips for Boosting Springtime Sales
With additional reporting by Chris Lundy and Brenda Ruggiero

Now that the holidays are over, what's the best way to keep customers coming in your doors? We asked a few seasoned retailers to share their top tips for boosting springtime sales. See what they had to say below.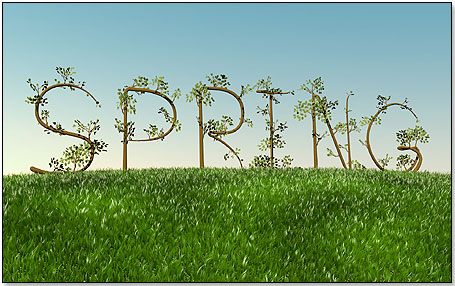 Advertise Active Outdoor Play

"We typically do a spring mailer piece to our customers to encourage them to come in and start thinking about some new active/outdoor toys for the warmer weather. We turn to bubbles, kites, and other sidewalk activities to get people thinking about new items for when the weather turns."
— Kim Emigh, VP of internet commerce at Growing Tree Toys in State College, Pa.

"We reorganize the store to focus on outside play starting in March."
— Mary Porter Green, owner of Curiosity Zone in Ashburn, Va.

"At Pun's we have an extensive e-mail list of customers that receive monthly specials and we always tie that in with the season, eg.-maybe 20% off all bubble and backyard related toys."
— Joe Berardoni Jr., owner of Pun's Toys in Bryn Mawr, Pa.

"We advertise in a catalog and stock up on outdoorsy stuff so that people have choices when they come in."
— Cariad Owen, manager of Out of the Blue Toys in Albuquerque, N.M.

"We focus a lot on outdoor stuff, whether it is kites or stomp rockets or bubbles. Whatever gets kids outside...At the same time, it's still cold in this part of the country, so we focus on crafts and puzzles if it's nasty. You never know about the weather. Mother Nature can be fickle.
— Deborah Smith from Toys That Teach in Richmond, Va.

Demo, Demo, Demo!

"Demonstrate toys! Show customers toys and games!"
— Grafton Stine, owner of Toys on the Square, Unusual Toys and Pottery Painting in Hummelstown, Pa.

"Have everything on display. Have interactions with customers."
— Gregory Faith, owner of Hobby Town USA in Nashua, N.H.

Organize Events

"We also have an annual event in May called 'The Big Bug Show' which is like a dog show but kids bring in bugs they've found. It brings in a lot of customers at a key buying time."
— Mary Porter Green, owner of Curiosity Zone in Ashburn, Va.

"On Sunday, they are the only place open in their shopping area. So sometimes they'll take over the parking lot with a yard sale. They'll bring out an ice cream truck, popcorn popper, make it an event. They use Facebook and other social media."
— Gregory Faith, owner of Hobby Town USA in Nashua, N.H.

Sell Seasonally

"There is a lot of end-of-school gift buying that happens in May, so we showcase the more unique gift-type items then."
— Mary Porter Green, owner of Curiosity Zone in Ashburn, Va.

"In the Spring we mail a catalog with a coupon attached. This is the best way of advertising that we have found for the Spring so far..."
— Suzi McMullen, manager of Doodlehopper4Kids in Springfield, Va.

"We have a really awesome sale for Easter. We have Romanoff Rope Pails that we personalize, and throw Easter grass in for free. Hopefully, they fill their baskets in here for Easter. We post about the baskets on Facebook, and people see the posts and call the store to reserve the baskets."
— Michelle Deutschmann, owner of Kaleidoscope Toys in Falmouth, Mass.

"Don't be afraid of higher ticket merchandise because the big box guys let big tickets go by the wayside in spring."
— David Campbell, owner of Amazing Toys in Great Falls, Mont.

Writer's Bio:
Justina Huddleston graduated Magna Cum Laude from Emerson College with a BA in Writing, Literature, and Publishing in 2009. After graduating she was the on-site director of the Boston Children's Museum gift store for a year, selling educational, developmental, and creative activity toys that tied in with the museum's exhibits. Justina also interned at children's book publisher Candlewick Press before moving from Boston to Los Angeles, where she is now Editorial Director of
TDmonthly Magazine
.
Read more articles by this author
THIS BANNER IS AN AD:
---
---