---
Hot New Toys of 2013
Which products will be the Hot New Toys of 2013? Retro and non-electronic toys are expected to be a bit hit this year, according to the Toy Industry Association, which is good news for specialty retailers. Traditional toys like board games, pretend play toys, puzzles, arts & crafts toys and outdoor/active toys fit well into this category.

If you're looking for exciting new toys for your specialty store in the coming year, take a close look at the products below, shared with us by manufacturers. One of them just might be the next Hot Toy of 2013!

Games and Puzzles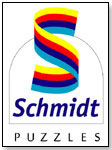 Schmidt Puzzles by Lion Rampant Imports

About this product: Schmidt is a high-end line of puzzles from Germany, distributed exclusively in North America by Lion Rampant Imports. Schmidt offers a wide range of art styles and images plus the quality you expect from one of the leading German manufacturers of puzzles.


Vampires of the Night by Lion Rampant Imports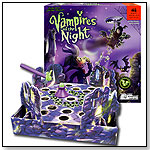 About this product: This glow in the dark game will spark kids' imaginations with its imaginative premise: The Vampires of the Night are in trouble. Players must help them go against the wicked vampire hunter, who has managed to empty an entire sack of garlic throughout the old, abandoned castle. With the help of the little bat, players can magically move the vampires and get rid of the smelly garlic.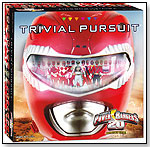 TRIVIAL PURSUIT®: Power Rangers 20th Anniversary Edition by USAOpoly

About this product: Teaming up with one of the years hottest licensing properties, USAOpoly introduces the Power Rangers 20th Anniversary Edition of Trivial Pursuit. Fans can show off their knowledge by acing over 1,800 questions from six categories covering two decades of everything Power Rangers - including their gear, the villains they fought, quotes and plot lines and more. 2-36 Players. Available to Specialty Retailers in Summer 2013.


Arts & Crafts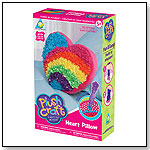 PlushCraft™Heart Pillow by The Orb Factory

About this product: With this hands-on kit, kids can create a plush rainbow pillow by following a simple numbered legend and using a stylus to punch glittering fabric – no sewing required. Encourages creativity and, when the product is done, kids can decorate their room with their creation.



Curiosity Kits® Lava Rock Volcano by The Orb Factory

About this product: This kit combines hands-on crafting with a science lesson. Best of all, its gender neutrality makes it a perfect acitivity for girls and boys. Kids use plaster and paint to turn a domed base into a realistic Volcano. Then, they add a tube, funnel, and squeeze bottle so they can control the size and timing of the eruptions. The volacno mixture is simply baking soda and vinegar, and kids can add fake gravel and red coloring to make foaming lava.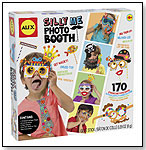 Silly Me Photo Booth™ from ALEX TOYS

About this product: OMG! This kit combines the fun of on-the-go communication with a hands-on craft that inspires self-expression in boys and girls alike. Kids can make a cool txt pillow to decorate their room just by knotting and stitching. LOL, it's so easy, and they'll LUV showing them off to their BFFs! Each pillow has two different text message designs, one on each side of the pillow, and all the shapes are pre-cut and ready to go. Kids just follow the easy instructions to stitch the felt shapes on to the fleece pillow square, then stuff, knot the edges and create a bright, colorful pillow that expresses exactly how they feel.


Pretend Play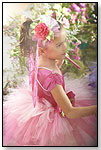 Fuchsia Peggy Tutu by Just Pretend Kids

About this product: This detailed, high-quality Peggy tutu and accessories will make every girl feel like a special fairy princess as she dances around her room. Encourages imaginative play and physical activity.


COOP SHREDZ™ by Swimways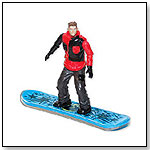 About this product: Introducing Shredz™, a unique new line of collectible, pose-able snowboarder action figures that actually ride the mountain. Using Shredz track-building tools, jumps and incline ramps, kids can carve tricky trails and design jaw-dropping jumps in the real snow for their Shredz figure, and then watch him shred down the mountain. Not only do these figures inspire imaginative play, they also get kids outside and active in the winter.


Toys and Gifts for Health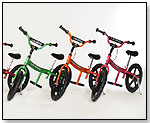 Mini Glider by Glide Bikes

About this product: Get kids outside and active at a young age with the Mini Glider™. Designed for the youngest learners, from age 2 to 5 years, the Mini Glider™ is designed for safe, learning fun.The seat can lower to 11.75" and the handle bars adjust to accommodate the very youngest riders. Glide Bikes also incorporates a unique foot peg system so kids have a place to rest their feet while gliding. These pegs can be locked into place or removed in seconds with one simple to use, tool-free pin. This Feature helps some of the smallest riders and special needs kids to focus on gliding and balancing. As kids develop balance and begins gliding, they can place their feet on the foot pegs and get accustomed to the natural foot position present on a traditional bicycle. Without these pegs kids have to dangle their feet and they won't be able to ride for as long. It also helps save their shoes from getting scraped up. Patented Slow Speed Geometry for slowest speed balance bike. Sized for ages 2-5 with inseam of 12-19" (pant size 2T-5).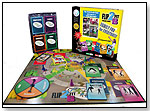 Flip2BFit®: FITNESS IN A BOX !!! by Flip2BFit

About this product: Making exercise exciting to kids can be difficult. That's where Flip2BFit comes in. This isn't a board game where players sit around a table. Innovatively incorporating yoga, cardio, stretching and strength, the game gets everyone up, moving, jumping, laughing and just simply having FUN while exercising. The perfect motivator for kids who are reluctant to engage in less social physical activities.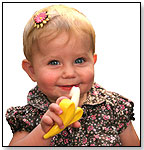 The Baby Banana Brush

About this product: The Baby Banana Brush has "a-peel-ing" handles that make it easy for little hands to hold. Intended for babies ages 3 months to 24 months, this product brings brushing and teething together in the cutest (and safest!) way. Made from medical grade silicone, BPA and phthalate free. Its durable construction makes it tough enough to handle teething, but its bendable softness makes it safe on sore little mouths - and while kids teethe, they are also becoming familiar and comfortable with tooth-brushing.

Writer's Bio:
Justina Huddleston graduated Magna Cum Laude from Emerson College with a BA in Writing, Literature, and Publishing in 2009. After graduating she was the on-site director of the Boston Children's Museum gift store for a year, selling educational, developmental, and creative activity toys that tied in with the museum's exhibits. Justina also interned at children's book publisher Candlewick Press before moving from Boston to Los Angeles, where she is now Editorial Director of
TDmonthly Magazine
.
Read more articles by this author
THIS BANNER IS AN AD:
---
---