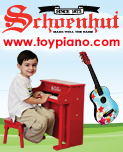 Article Tools:








TDmonthly's Top-10 Most-Wanted Jewelry and Accessories
Girls Grab Fashion-Forward Treasures and Make-Your-Own Designs
With additional reporting by Sharri Hefner, Terri Hughes-Lazzell, Chris Lundy, Claudia Newcorn and Brenda Ruggiero

A

TD

monthly Magazine survey of more than 50 specialty retailers revealed that jewelry sales are headed by kits from companies such as Fashion Angels, Klutz and Alex that encourage kids to make bold, new fashion statements by designing their own accessories. Also, cute sets for younger girls by Haba or Pink Poppy enhance dress-up or an everyday wardrobe, retailers said. Here are the top-10 jewelry and accessory items for kids:
.
Each pre-made gift set comes with five themed charms and one snap-clasp bracelet. Gift sets are packaged in a rainbow-striped box that doubles as a keepsake with a velvet insert and magnetic closure. The box itself comes in a special gift bag. Gift set themes range from friends to birthdays to dance to licensed Disney characters, such as Disney Princesses, Hannah Montana and High School Musical.
.
.
.
When kids slip on one of these classic, adjustable mood rings, the high-quality stones shift colors, depending on the wearer's state of mind. The metal rings are U.S.-made.
.
The book features detailed instructions and step-by-step illustrations for making seven different bracelets. The book comes with all the necessary supplies, including a bead loom, beading floss, needles and thousands of sparkling seed beads, bugle beads and specialty beads. The bead loom requires no assembly and collapses neatly for easy storage. Launch date: March 2008.
.
.
.
.
.
Catalog Request Form


Advertisement: