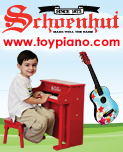 Article Tools:








Bigfoot & Pickle Face Creations Stamp For Fun
Clear Rubber Stamp Kits Promote Creativity in Kids
"As a parent I find that any time I do kids' crafts, they must be fun and easy to use, easy to clean up, and easy to store." — Cheryl Marchek, founder, Bigfoot & Pickle Face Creations
This article is a paid advertorial.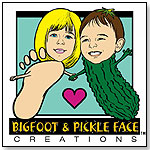 Developing a product that encourages creativity and can grow with a child presented an exciting challenge for Cheryl Marchek, owner and founder of Bigfoot & Pickle Face Creations. Memories of rubber stamps, rainy days and her enjoyment of scrapbooking led to the inspiration for clear stamp kits and accessories for children's craft projects.

CREATIVE AND COOL


"As a mother of a very active daughter, I decided I needed to come up with some crafts for kids to enhance the creativity within her," Cheryl told TDmonthly Magazine. "I thought back to my childhood, and on rainy days my mother had this box of treasured rubber stamps. I loved that rubber stamp kit … so I decided I needed a 'cool' set of stamps for my children to remember."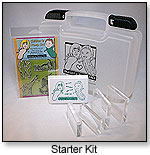 In spring/summer 2008, Cheryl developed three themed rubber stamp starter kits that include a plastic storage case, a clear rubber stamp set, acrylic blocks and a child-safe, washable inkpad. She then added 15 stamp set accessories that complement the kits' themes.

"As a parent, I find that any time I do kids' crafts, they must be fun, easy to use, easy to clean up, and easy to store," she said.



What's In a Name?


"My daughter always had a large foot size for her age, and I affectionately call her "Bigfoot." Cheryl explained. "When my son was born, he had baby acne and she asked what it was. I said, 'He has a pimple face;' however, she would pronounce it as 'Pickle Face' and that nickname stuck. Those two silly nicknames became the lexicon of our family and now, appropriately, the name of my business."

Such familiar naming has more than one precedent in the toy world. The most famous, perhaps, is Mattel — derived from combining the names of two cofounders, Harold (Matt) Matson and Elliot Handler. The company's legendary creation, Barbie, was named for Elliot and wife/partner Ruth's young daughter.

STAMP OF APPROVAL FOR DEVELOPMENT

The large stamp images can be colored with a crayon, marker or paints. With themes such as circus, farm animals and fish, children can invent stories and scenes, and color them any way they wish. Plus, they can create personalized thank-you cards, gift paper, book covers and party invitations.

Doing such activities benefits children's development, according to author and rubber stamp expert Kate Pullen, who pointed out in an article that kids enhance dexterity skills when placing stamps, develop concentration when coloring in images, and can gain an understanding of left and right by stamping images onto paper.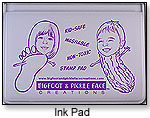 But don't expect kids to restrict themselves to paper. "Children love tattoos of rubber stamps on their hands, feet and tummies," Cheryl laughed — hence, her choice of washable inks.

HIGH QUALITY = HIGHER COST

The kits were conceived in May 2008 and Cheryl was marketing them by mid-December. Her decision to manufacture in the United States to ensure top quality has been the biggest challenge.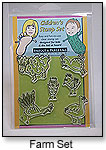 "Having product 100-percent made in the USA does not allow for low prices," she said, "so I look for buyers that want a quality product and don't mind not getting a high profit margin because they understand that the product is very appealing to those parents who want to encourage creativity in their child. The product won't sit on their shelves for long and they will make their money through volume."

Retailers who are "into" crafts especially understand the product's value, she told TDmonthly.

See products from Bigfoot & Pickle Face Creations below:
Complete and fully equipped starter kit for the little stamper/crafter in the family. Using the clear stamps and clear blocks makes stamping easy and fun because you can see how to line them up perfectly. The Clear Rubber Stamp Starter Kit comes in 3 different themes for creative stamping and artwork: "Circus Act", "Farm Friends" and "Fun with Fish". The Clear Rubber Stamp Starter Kit includes (1) Plastic storage case (1) Clear stamp set (1) Childsafe/washable dye ink pad (4) Clear acrylic blocks.
ToyDirectory Product ID#: 22128
(added 1/22/2009)
.

Available in dozens of fun clear stamp collections with fish, farm and circus themes as additions to the Clear Rubber Stamp Starter Kit.
ToyDirectory Product ID#: 22126
(added 1/22/2009)
.

Childsafe Inkpads come in 6 colors in a durable, long-lasting ink stamp pad. Non-Toxic and easily washes out of most fabrics. Colors: Red, Blue, Purple, Black, Pink, Green.
ToyDirectory Product ID#: 22125
(added 1/22/2009)
.
Catalog Request Form
Writer's Bio:
Claudia Newcorn has been a freelance writer and editor for over 10 years, after having spent more than a decade in marketing and product management. She writes for both businesses and individual clients, crafting copy, content and advertising. Her articles appear in newspapers, magazines and specialty publications nationwide (www.acornmarketing.com). She is also the author of an award-winning fantasy fiction book, "Crossover," and several published short stories (www.claudianewcorn.com).
Read more articles by this author


Advertisement: