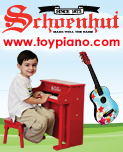 Article Tools:








Top-10 Most-Wanted Activity Kits and Playsets
Friendly Figurines and Art Projects Fly Off Toy-Store Shelves
With additional reporting by Terri Hughes-Lazzell, Chris Lundy, Claudia Newcorn, J. D. Meisner and Brenda Ruggiero

In April 2009, TDmonthly Magazine surveyed 49 retailers around the country about their sales of activity kits and playsets. Open-ended activities and playthings are clearly a staple of the industry, stimulating intellect and imagination in children of all ages. With its extensive variety of themes, price points and activities, Playmobil topped storeowners' sales as a perennial favorite.

"The best toy I sell is Playmobil, especially for boys, for fantasy. I love that open-ended play," said Sheryl Guidera, owner of Kaleidoscope: The Parent Teacher Store in Capitola, Calif.

Craft kits from such companies as Alex and Creativity for Kids also earned mentions as go-to items for engaging children. Here are the top-10 best-selling activity kits and playsets.
.
.
.
.
.
.
.
.
.
.
Catalog Request Form


Advertisement: