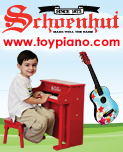 Article Tools:








Cars, Trucks, and RC Toys
See these recently added specialty and mass-market Cars, Trucks, and RC Toys.
.
Hippies and surfers both have similar lifestyles in behavior and philosophies. Their simple, peace, love and green way of life was represented in every aspect of their existence, including the automobile that they choose to drive. The Volkswagen had the reputation in the counter-culture as "people's cars", they were designed to be mechanically simple and reliable so that anyone with a basic set of tools could learn to be his own Volkswagen mechanic. This 1:18 die-cast replica features detailed engine, opening doors, real rubber tires, metal body and plastic chassis, detailed graphics, custom license plate and is officially licensed. 2,500 pieces of each color will be produced. Launch date: August 2011.
.
Kids can design dream cars for Hot Wheels with the Light Box Design Set. The light box makes drawing easy: simply use the sketch pages and films with the light box tracing table to outline car decals and logos to make them look like they are ready for speed. Use the Tree-Free colored pencils and instructions for tips and inspiration on how to color and shade to make each car ready for the street or racetrack. Finish off the designs with the foil stickers for extra-cool detail. This kit includes the light box tracing table, 40 car design sketch pages, 10 Tree-Free colored pencils with pencil sharpener, 15 films, 38 stickers, and instructions. Launch date: 2011.
.
.
In this set Lightning McQueen is an RC car with the ability to drive forward or backward. Send him roaring after the other push vehicles as he delivers fun movie phrases. Flo adds to the fun with cool lines from the movie, and Sheriff hides behind the billboard, waiting for speeders. Includes Lightning McQueen RC vehicle, Flo, Sheriff, Sally and Sarge push vehicles, Flo's V-8 café, mountains of Radiator Springs, 2 ramp tracks, 1 "T" switch track, 2 "Y" switch tracks, 4 curve tracks, 1 cross track, 2 straight tracks 6" long, 2 straight tracks 3" long, Radiator Springs traffic light, highway sign, 2 guardrails, 3 off-track ramps and a Radiator Springs billboard.
.
.
.
.
The newest addition to the Schoolhouse Naturals product line are the Gardentown Cars. The Peapod Racer measures 8 1/2" long and about 4" tall. The Peapod racer has and organic shape and laser engraved details. Made from responsibly harvested hardwood maple, the Peapod Racer has no finish and is appropriate for children 6 months and up. Launch date: August 2011.
.
A battery-operated bump and go train with lights, sounds and moving picture panel has bubbles that shoot from the smoke stack. Bubbles included. Requires five "AA" batteries, not included. Measures 6.75"L x 9"W x 5"H.
.
Catalog Request Form


Advertisement: