Article Tools:








Watch Toy Videos of the Day (4/30/2012-5/4/2012)
We want you to see the toys we see, so you can determine if they're right for your store! Check this space every weekday to see brief video clips of new and specialty products.

In the spotlight today? Spark your shoppers' curiosity with the Kurio from TECHNO SOURCE
The Kurio is a 7 inch children's tablet that runs on an Android OS. Techno Source has developed a kid-friendly user interface for the tablet, which boasts HD video playback capabilities, 4 GB of storage, Wi-Fi, and comes with apps like games, an e-book reader, a music player, and more. Launch date: 2012.
ToyDirectory Product ID#: 33659
(added 2/13/2012)
.
Using a digital stylus, kids can draw on this dome using light. Simply select the thickness of the line to be drawn, and choose from one of eight colors. Kids can also play games on the dome, like mazes, connect the dots, and more. Launch date: September 2012.
ToyDirectory Product ID#: 33690
(added 2/14/2012)
.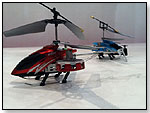 Regal Elite launches its new "Glove Force" technology, which allows users to direct their 'copters by turning their wrists left or right, with the help of a small thumb-controlled throttle. Launch date: Spring 2012.
ToyDirectory Product ID#: 33692
(added 2/14/2012)
.

Ships From: (Log in to view)
MSRP: $24.99
Age Range: 14 and up
Specialty: No
Made in: China
Gender: Boys And Girls
MEGA Nanodots are a throwback to the collectible marble sensation of yesteryear, but with a magnetic twist. Striking a balance between kinetic and magnetic forces, these super-sized Nanodots(TM) let users experiment with the forces of Newton's cradle, solve challenging build puzzles and play "Grow," the Nanodots game of war. Available in packs of 30 and 64 pcs in three colors: Titanium Spectra, Black and Silver.
ToyDirectory Product ID#: 33702
(added 2/23/2012)
.
Wholesale Price: (Log in to view)
MSRP: $26.00
Specialty: Yes (as of 2012)
Gender: Girls
Three layers of high quality fabric provide a patented internal support structure that puts a stop to the bag deflating on the floor. Its durable and lightweight construction even has two perfectly sized pockets. This bag works for all ages - from keeping schoolwork safe to keeping diapers organized. 15" x 10.5" with a 4"gusset Reversible Machine Wash Cold. Tumble Dry Cool. No Iron. No Softener.
ToyDirectory Product ID#: 33707
(added 2/24/2012)
.
Catalog Request Form