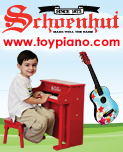 Article Tools:








20 Top-Selling Mass-Market Toys
You may sell specialty, but it's important to watch the mass-market to keep abreast of new trends and get tipped off early if your own best-sellers are "crossing over", like the popular Spot It!. TDmonthly Magazine will be updating our list of mass-market top-sellers weekly to make this job easier for you.
.
.
.
.
.
.
.
.
.
.
.
.
.
.
.
.
.
.
Pitted against highly-trained Tributes who have prepared for these Games their entire lives, Katniss is forced to rely upon her sharp instincts as well as the mentorship of drunken former victor Haymitch Abernathy. If she's ever to return home to District 12, Katniss must make impossible choices in the arena that weigh survival against humanity and life against love. Hunger Games Katniss doll wears a hooded jacket, top, and military-style pants inspired by the costume Katniss wore in the film. Included are bow, arrows, and quiver. Completing her look is the iconic mockingjay pin. Launch date: September 1, 2012.
.
.
Catalog Request Form


Advertisement: