February 2016 New Toys — STEM Skills
What can be better than science you can eat! Each kits shows you how to make your own sugar crystals or rock candy. Educational booklet includes instructions on how to do the experiment and information about how crystals grow in nature.
ToyDirectory Product ID#: 37457
(added 12/10/2015)
.
Our new interactive line of educational science kits. Each kit explores a different topic and includes an educational booklet, 40" tall coloring poster with markers and hands-on learning activities.
ToyDirectory Product ID#: 37456
(added 12/10/2015)
.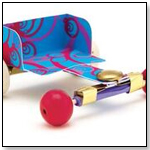 The Build with Stickers projects combine two things children love — stickers and building. Each kit includes novel stickering techniques — no glue involved — and all the materials to engineer, explore and turn their creations into playful, imagination inspiring toys. They get the educational bonus of engaging with engineering, physics and math through a fun-filled approach. Rising STEM stars can build a race car or learn about physics by crafting a sun lounge.
ToyDirectory Product ID#: 37453
(added 11/24/2015)
.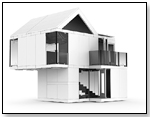 Based on today's contemporary building techniques, ARCKIT 60 consists of a series of interconnecting modular components permitting you to design, build and modify multiple structures. Ideal for creating smaller structures, student projects, interior designs, home extensions, and for learning the basics. This is also a great gift for budding architects. 220+ pieces, up to 650 sq ft floor area (to scale).
ToyDirectory Product ID#: 37451
(added 11/24/2015)
.
Geeks in space! Explore what it would take to set up an extraterrestrial farm on another planet. Experiment with a nutrient gel to grow garden cress in hydroponic tubes without soil. In the greenhouse dome, grow the alien-like succulent Tiger's Jaws (Faucaria tigrina). Find out what plants need in order to grow and how those things might be provided on another world. Geekstronaut figures tend to your space farm while it grows.
ToyDirectory Product ID#: 37449
(added 11/3/2015)
.
Since 12/28/04 people have visited this page.