The word "explosive" tends to be used by analysts to describe the increase in popularity of manga, the Japanese cartoon form, in the last few years. At Comic-Con, an annual event of the comics and graphic novel industry, held in San Diego, Calif., in July 2004, an estimated 87,000 enthusiasts showed up to sample the various exhibits and events.
Publisher´s Interest In Manga

A recent surge in publishers getting a piece of the manga pie is proof of the rising popularity. Tokyopop, one of the largest manga publishers (and also a producer of anime), is likely to publish 500 titles in 2004. DC Comics has recently introduced its CMX manga line, and many publishers such as Del Rey and Scholastic have added graphic novel sections to their lineup. Roaring Brook Press and Penguin's Puffin Books followed suit by announcing their own new graphic novel lines.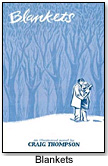 Publishers that produce non-superhero and non-manga work that may be better known to fans and those in the industry include such names as Top Shelf (publisher of the 2004 Eisner Award-winning "Blankets," by Craig Thompson), SLG Publishing (publisher of, among other titles, "Emily and the Intergalactic Lemonade Stand," also a hit at Comic-Con 2004), and Fantagraphics, which also publishes The Comics Journal, a magazine that covers comics as an art form.

The 2005 American International Toy Fair will feature a new area called "Reading, Writing & Rhythm," according to Marian M. Bossard, director of event operations for the Toy Industry Association in New York.

The fair currently includes mostly traditional publishers with materials for children up to 12 years of age, although Diamond Comic Distributors (ToyDirectory), one of the larger distributors of English-language comic books, will be there. Bossard says that there might be a taste of graphic novels and manga at the 2005 event, and TIA will be looking at furthering these areas for next year's fair.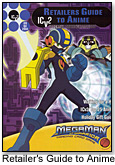 According to Lee Dawson, a publicist for Dark Horse Comics, bookstores' acceptance of the graphic novel has played a key role in the genre's growth.

"Specialty shops do well by staying in touch with pop culture trends and offering merchandise that reflects those trends," Dawson said. "Manga is a good example. Savvy buyers noticed a few years ago the growth trend in manga and graphic novels in general and responded accordingly."

Dawson noted that graphic novels is not a genre "but a medium for telling stories." As the public becomes more accepting of this medium, expect its popularity and the quantity of work on the market to rise.