---
Retailer Spotlight: Key West Toy Factory
Toy Store Offers Adventure for Tree Climbers and Visiting Pirates
"We're probably looking at close to 200,000 people coming through the store our first year." — Fran Gonzon, Owner, Key West Toy Factory

In 2005, as the Gonzon family was planning to move from Lewes, Del., to Key West, Fla., to open a new toy store, nature intervened.

STORM DELAYS OPENING


A "nasty hurricane season … crippled the Keys and pretty much gave a new spin to us, too, in our financial outcome," Fran Gonzon, owner of the toyshop, told TDmonthly Magazine.

It wasn't until February 2010, nearly five years later, that Key West Toy Factory was completed and ready to open. Progress had been made slowly as money allowed, requiring a total build-out cost of $1.5 million dollars — entirely from personal finances, Gonzon reported.

The investment doesn't go unnoticed, though, and is on track to bring in $1.5 million in sales in the store's first year.

SHIPWRECK DRAWS BUSINESS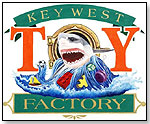 On a slow day, about 500 people visit Key West Toy Factory. On a busy day, 1,300.

The 7,000 sq.-ft. store offers a spectacular shopping experience, complete with a Swiss Family Robinson tree house, a rainforest, a 48-ft. Spanish Galleon shipwreck and an indoor waterfall.

"We're probably looking at close to 200,000 people coming through the store our first year," Gonzon told TDmonthly, though only 18 percent of those are buyers.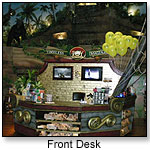 "We're an attraction," he explained. "We advertise on the cruise ships, the port conductor talks about us, we're in all the hotels, and we're very well supported by the locals in the three months we've been here."

Total advertising runs about $150,000 annually, spent on cruise ships, concierge clubs, local news/ads, trolleys and more.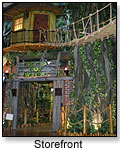 After a failed attempt to work with friends on the store's design and four main attractions, Gonzon hired a company out of Jacksonville that works with Disney. Gonzon's wife Nichol, a "phenomenal artist," he said, was also able to help out with the setup. The elaborate design speaks to Gonzon's previous work designing conceptual restaurants and communities — a career path he eventually tired of.

Plus, he had noticed a dearth of toys in his family's frequent getaway location.

ESTABLISH A TOY ATTRACTION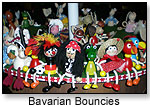 While vacationing in Key West in 2004, Gonzon took his son, Mario, downtown and was dismayed they couldn't find toys within 10 blocks.

"The ones we did find were junk," he said. "When I got back home with my son, he kind of played with them for a second, and they all fell apart. He looked back at his computer, which was one of the things I wanted to get him off of."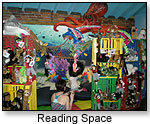 Gonzon walked around town for several hours, then called his attorneys to put things in motion to open up a new attraction in Key West.

"I saw more and more people like me pushing double strollers and families coming off cruise ships," he told TDmonthly. "You could tell in their eyes they were looking for something to buy for their kids or grandkids."

Gonzon found a property a few months later. Shaped like an old factory, it was the first building the Coast Guard had used in the area, back in the early 1800s.

MERGE TOYS AND HOSPITALITY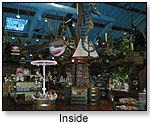 Now his children, Mario, 10, and Sophia, 8, help select products for the store.

"We have over 2,050 different items," Gonzon told TDmonthly. "No electronics, computer components or computer gadgets. Pretty much 85 percent of our store has to do with educational things."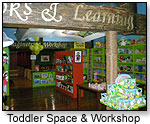 Key West Toy Factory started with four main reps who handled 100 different toy companies, and now stocks product from more than 250 vendors. view best sellers

"Because we find unique things that nobody handles, I go directly to them and get it in," Gonzon explained, noting he researches online and at toy and gift shows. The five years spent waiting for the store actually helped inventory, as it allowed for research and development of a good product mix.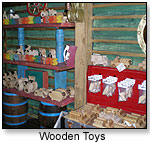 The store also features two activity rooms, dubbed Imagineering Workshops, that are designed for birthday parties, field trips and tourists. Customers can buy an arts and crafts project, create it, and take the finished product home. In addition, an in-store magic shop features on-duty magicians.

"I talked to friends who have been in the toy business for years, and they said that I have something unique at my toy store," he said. "There really aren't very many mixes of the hospitality industry and the toy industry."

Writer's Bio:
Brenda Ruggiero is a freelance writer from western Maryland.
Read more articles by this author
THIS BANNER IS AN AD:
---
---