---
Toys in the News: 6-29-10
SUBMIT your news to TDmonthly.
See previous toy industry news.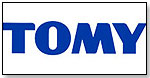 TOMY Debuts TOMICA Brand in North America. June 30, 2010 — TOMY Corporation has announced plans to introduce TOMICA, a best-selling die-cast car and train brand in Japan, to North America. The initial release, which will include seven cars, three train sets, six accessory sets, six destination sets and five deluxe play sets, is set for September 2010, according to a press release.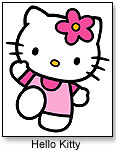 Hello Kitty Joins the Construction Category with Mega Bloks (ToyXplosion). June 29, 2010 — Sanrio, Inc. and MEGA Brands, Inc. announced a partnership today where they will develop Mega Bloks toys based on the popular character Hello Kitty.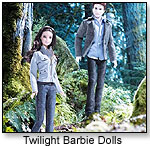 Twilight Merchandise Floods Market. June 28, 2010 — A variety of licensed consumer products is available to fans of the Twilight Saga, as its latest installment hits theaters. According to The Vancouver Sun, Hot Topic offers a huge inventory of 'Twilight: Eclipse' merchandise, everything from fashion and accessories to stationery and novelty items, and Mattel even produced Barbies for the film series in 2009. In addition to an exclusive fashion line, Nordstrom has life-size cut-outs of the series' most popular characters available online, as well as Luna Twilight and Volturi brand cosmetics and beauty items. 'Twilight: Eclipse' opens in theaters on June 30.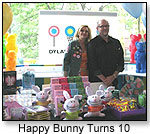 It's Happy Bunny Celebrates 10 at Dylan's Candy Bar (License! Global). June 29, 2010 — CopCorp Licensing and artist Jim Benton ushered in It's Happy Bunny's 10th anniversary at Dylan's Candy Bar in New York City, featuring an exclusive new line of treats and products featuring the character.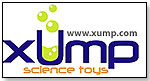 Xump.com Launches Science Activity Program. June 29, 2010 — Online retailer xUmp.com has announced a free community-based hands-on science program for kids and parents in Southern California. The e-retailer provides high-quality scientific educational supplies and toys, and has expanded its services to include an activities program in an effort to raise science awareness in their local community. Xump.com will host robot assembly parties, simple scientific demonstrations, screenings of educational videos, as well as local biology exploration and stargazing field trips from its warehouse in Signal Hill, Calif.



Warner Bros. Picks "LEGO" Directors (Reuters). June 29, 2010 — Phil Lord and Chris Miller, the directors behind Sony's "Cloudy With a Chance of Meatballs," are in final talks to write and direct Warner Bros.' upcoming "LEGO" movie. The film will include both animated and live-action scenes.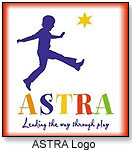 ASTRA Elects Toy Industry Leaders to Board. June 29, 2010 — The American Specialty Toy Retailing Association (ASTRA) has designated Steven Aarons, owner of Barstons Child's Play in Washington, DC, as Chairman of its board of directors. Michael Ziegenhagen, owner of several Playmatters Toys stores in the Cleveland area, has been named Chair-elect. Also joining the board of directors are retailers Linda Hays and John MacDougall, and manufacturers Mike Klein of Manhattan Toy and Michael Levins of innovativeKids, according to a press release.



FTC Investigates Massive Online Scam (Yahoo! News). June 29, 2010 — The U.S. Federal Trade Commission is in the process of identifying an offshore gang of scammers who used over 100 bogus companies to steal millions of dollars, largely through tiny transactions, from U.S. consumers.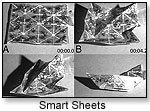 Harvard and MIT Researchers Devise Self-Folding "Smart Sheets" (Physorg.com). June 29, 2010 — Researchers at Harvard and MIT have developed "Smart Sheets," self-folding objects based on the paper-folding art of Origami. The sheets contain magnetic devices that, when jolted with electricity, initiate folding without the use of computers.

NFL, Nickelodeon Partner for Animated Children's Series. June 28, 2010 — Nickelodeon and the National Football League (NFL) have announced a new animated shorts series, 'Rush Zone: Guardians of the Core.' The series is centered around 10-year-old Ishmael in his attempt to save humanity upon learning that the NFL's 32 stadiums contain a "benevolent life force" under attack, according to USA Today. 'Rush Zone' will debut during football season featuring the voices of NFL stars, such as New Orleans Saints head coach Sean Payton and Giants' Quarterback Eli Manning, and will conclude on the eve of Super Bowl XLV with a one-hour movie special on Nickelodeon.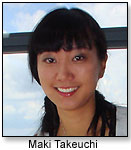 Maki Takeuchi Joins Patch Products Team. June 28, 2010 — Patch Products has appointed Maki Takeuchi to expand their overseas business as International Marketing Analyst, according to a press release. Takeuchi has worked across the globe in the toy and game industry for the past nine years, including serving as International Marketing and New Business Development Analyst for Sababa Toys and Product Development Consultant for Spin Master Toys.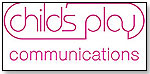 Child's Play Communications Signs Toy Industry Clients. June 28, 2010 — New York-based public relations firm Child's Play Communications announced Monday that it has been chosen to represent toy manufacturers Summit Toys, Toy State and The Shred Sled. Child's Play specializes in marketing to moms via traditional and new media, according to a press release.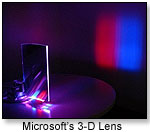 Microsoft Develops Glasses-Free 3-D Lens (Physorg.com). June 28, 2010 — Microsoft has produced a glasses-free 3-D lens. The lens directs light to each individual eye to synthesize 3-D images.

American Girl Launches 'Shine On Now' Initiative. June 28, 2010 — American Girl has announced a goodwill initiative that will encourage girls to fund-raise, volunteer and donate up to $1 million in goods to charitable organizations. The 'Shine On Now' initiative urges girls to become official American Girl Ambassadors and assist in the effort to distribute clothes, books, dolls, and money to four organizations: Kids in Distressed Situations, National Association of Children's Hospitals and Related Institutions, National Wildlife Federation, and Save the Children. Girls can join the initiative at shineonnow.com beginning June 28. In addition, American Girl is also launching a virtual campus, Innerstar University, offering games, quizzes, and other enriching and empowering activities with the purchase of each 18-inch My American Girl custom doll, available beginning July 13 at www.americangirl.com and American Girl retail locations.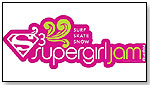 Supergirl Kicks Off Branded Events, Clothing Line (Kidscreen). June 28, 2010 — Warner Bros. Consumer Products, together with DC Comics and sports event producer ASA Entertainment, have released the dates for the 2010 Supergirl Jam event series, which will feature more than 100 top female athletes competing in surfing, skateboarding, snowboarding and inline skating.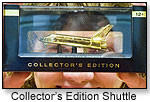 WowToyz Tapped by Smithsonian for Shuttle Collectible. June 28, 2010 — The Smithsonian Institution has selected Vermont toy firm WowToyz Inc. to design a space shuttle collectible, the third WowToyz collectible authenticated by the institute. The Vergennes-based manufacturer and distributor of educational toys has launched a miniature, 24-karat, gold-plated desktop model of the space shuttle orbiter. The collectible commemorates the U.S. Space Shuttle program and will be available this summer in specialty retail stores, according the Burlington Free Press.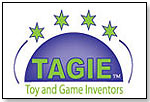 Eddy Goldfarb to Receive Honor at TAGIE Awards Dinner. June 27, 2010 — Renowned toy inventor Eddy Goldfarb will be honored at the Toy and Game Inventors of the Year Awards Dinner Nov. 19 in Chicago. Goldfarb is the developer of more than 800 products, including Yakkity Yak Teeth, Battling Tops, Kerplunk, Shark Attack!, Stompers, Quiz Whiz, Numbers Up, Giant Bubble Guns, Milky the Cow and Baby Beans.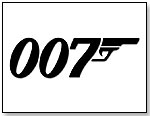 Factory Entertainment Rolls Out 007 Collectibles (License!Global). June 25, 2010 — A limited-edition line of prop replicas based on iconic items in the James Bond film series are launching from Factory Entertainment.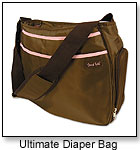 Trend Lab LLC Rolls Out Ultimate Diaper Bag. June 25, 2010 — Trend Lab LLC has introduced the Ultimate Diaper Bag as part of its bag line, according to a press release. The durable, stylized utility bag, which includes a changing pad, insulated pockets and an adjustable strap, comes in seven different color combinations and will launch in August.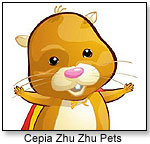 Kidz Entertainment to License Zhu Zhu Pets (License! Global). June 25, 2010 — Kidz Entertainment/EEMC is to represent Zhu Zhu Pets in the Nordics and Eastern Europe. Lisle International Licensing, the toy's licensing agent in Europe and emerging markets, appointed the sub-agent.


Wilton Industries Tiaras Recalled. June 24, 2010 — The U.S. Consumer Product Safety Commission has announced a voluntary recall of 7,300 Children's Tiaras manufactured by Illinois-based Wilton Industries Inc. containing high levels of lead. The Wilton Youth Tiara (SKU 120-228) had been sold at retail stores and online outlets nationwide between June 2009 and April 2010. Consumers are urged to stop using the product due to lead exposure hazard and can obtain a full refund by contacting Wilton Industries at (800) 593-7866.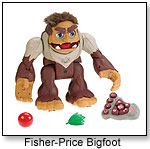 Fisher-Price Releases Imaginext Bigfoot Interactive Toy. June 24, 2010 — Fisher-Price, Inc. has announced the forthcoming summer release of the Imaginext Bigfoot the Monster. The lifelike, remote-controlled monster is an interactive toy designed for children aged three to eight that features more than 80 actions and phrases. The preschool toy's foot-shaped remote has icon-driven buttons that kids can use to make Bigfoot walk, show emotion, sleep, throw a ball, exercise, somersault and roll backwards, and also has touch points that produce laughing, chomping and burping sound effects. The Imaginext Bigfoot the Monster rolls out to retailers this summer at $99.99.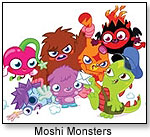 Mind Candy Appoints Master Toy Licensee for Moshi Monsters. June 24, 2010 — Mind Candy has signed a master toy licensing deal with Vivid Imaginations for the free-to-play online universe Moshi Monsters, in effect January 2011. Vivid will launch a Moshi Monsters branded toy line, including miniature collectables and plush soft toys, throughout the UK, North America, Australia and New Zealand, as well as implement a comprehensive TV advertising, online marketing and public relations plan geared toward Moshi Monsters 20 million player fan base. Moshi Monsters is one of the world's fastest growing social online games for children, spanning 150 countries worldwide and adding more than two million registered users monthly.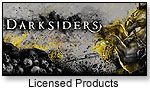 THQ Licenses Books and Collectibles for 'Darksiders'. June 24, 2010 — THQ Inc. has announced licensing partners for a line of collectible toys and publishing for its popular Darksiders video game property. The game follows the first Horseman of the Apocalypse on his quest for vengeance and will be brought to life in an official Darksiders book by Udon Entertainment, featuring a collection of concept art from the game and original artwork from the game's creative director, as well as limited edition collectible statues by SOTA Toys. SOTA Toys will debut a 14" high-quality collectible of the Darksiders lead character at San Diego Comic Con and pre-orders will be taken for the line beginning July 22.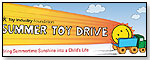 TIA Toy Bank Continues Summer Toy Drive. June 24, 2010 — The Toy Industry Foundation has issued a call to toy manufacturers, distributors and retailers to continue donating toys for underprivileged and at-risk children. The TIA's Toy Bank launched its annual Summer Toy Drive on May 1 with a goal of collecting 300,000 toys.



CPSC Announces Massive Crib Recall Involving Seven Manufacturers. June 24, 2010 — The U.S. Consumer Product Safety Commission has announced voluntary recalls of more than two million stationary and drop-side cribs produced by seven manufacturers that pose entrapment, suffocation and fall hazards to infants and toddlers. The cribs involved in the recall are largely drop-side cribs produced between 2000 and 2009 by Delta Enterprise Corp. (New York), Evenflo (Ohio), Jardine Enterprises (Taiwan), LaJobi (New Jersey), Million Dollar Baby (California), and Simmons Juvenile Products Inc. (Wisconsin), as well as fixed-side cribs from the defunct manufacturer Child Craft. An industry-wide crib safety initiative launched by the Juvenile Products Manufacturers Association (JPMA) will provide free drop-side crib immobilization kits to prevent the drop-side from detaching, plus replacement hardware and assembly instructions for cribs manufactured by companies involved in the recall. Consumers should immediately stop using the recalled cribs contact the crib manufacturers directly to receive the free repair kit.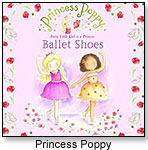 Random House Announces Film and TV Development Projects. June 24, 2010 — Random House Children's Books and Komixx Entertainment's joint venture, Random House Children's Screen Entertainment (RHCSE) has announced that it has secured media development deals for five of its properties. The full-service production house has script and pilot projects in development for Fish-Head Steve by Jamie Smart, the Gargoylz series by Jan Burchett and Sara Vogler, the Princess Poppy books by Janey Louise Jones, the Charlie Small series by Nick Ward and Monster Republic by Ben Horton (acquired from Hothouse). RHCSE is focused on delivering global properties that can also be developed for digital apps and games, according to theBookseller.com.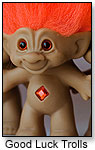 DreamWorks to Revive Trolls on the Big Screen (License! Global). June 24, 2010 — Denmark's Dam Things and DreamWorks Animation have teamed to develop a feature film based on the Good Luck Troll toy line.



Maple Landmark Woodcraft Honored with Creative Child Award. June 24, 2010 — Maple Landmark Woodcraft has been awarded the Kids Product of the Year in the Wooden Educational Products category by Creative Child Magazine for their Teach & Play Tiles. The Teach & Play Tiles are available in four themed sets for matching and sorting, comparing and contrasting, math and storytelling, including shapes & colors, numbers & fractions, animal & vegetable, and building & vehicle sets. 2010 Creative Child Award winners will be officially announced in Creative Child Magazine and www.creativechild.com in November.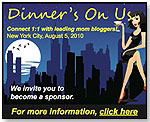 Child's Play Communications Launches Dinner's On Us Event for BlogHer Convention. June 24, 2010 — Child's Play Communications has announced its fourth major mom-blogger event in anticipation of the annual BlogHer convention in New York this August, Dinner's On Us. The networking dinner is an invitation-only event for mom bloggers being held the evening of August 5th, just before the two-day BlogHer convention, and will feature exhibits from sponsors including: Nickelodeon, Toyota, Cuisinart, Giddy Up, K'NEX, Baby Boom, Hershey's/Kraft, Backyard Safari Outfitters/Zillionz, and The California Strawberry Commission. Dinner's On Us will launch the first annual Bloganthropy Awards recognize bloggers who have used social media to raise awareness of good causes.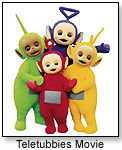 Ragdoll Productions to Produce 3-D Teletubbies Film (Licensing.biz). June 23, 2010 — Ragdoll Productions has teamed with "Teletubbies" writer Andrew Davenport to create a 3-D feature-length film based on the pre-school series.

PixelOptics Rolls Out emPower Glasses (Physorg.com). June 23, 2010 — PixelOptics has introduced emPower, a set of electronic spectacles that change focus when the head is lowered to read a book.


Sesame Workshop To Release Films for Haiti Relief. June 23, 2010 — Sesame Workshop and Mercy Corp have announced the production of three original films about the Haiti earthquake and two films dubbed into Creole to be distributed to Haiti's youth. The two dubbed films, "Cinderelmo" and "Healthy Monsters", feature celebrity appearances by guests including Keri Russell, Oliver Platt, and India Arie. The three live-action Haiti-based films, entitled "Helping Hands," "I Am Haiti" and "Recycled Car," were shot on location in Haiti by filmmaker Linda Costigan.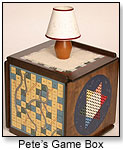 Prevideo Productions Develops Six-Sided Gaming Table. June 23, 2010 — Prevideo Productions has developed a six-sided customizable gaming table. Pete's Box is a wooden cube featuring full-size board games painted on each side, including Chess/Checkers, Backgammon, Parcheesi, World Conquest, a Real Estate Trading game and more. While the table is a novel idea, Board Game News describes it as "unwieldy to play upon," as it does not allow for players to sit comfortably with their legs underneath.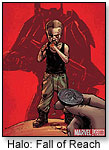 New Marvel 'Halo' Series (ICV2). June 23, 2010 — In September Marvel Comics is launching a new 4-issue series, Halo: Fall of Reach—Boot Camp, a comic book adaptation of the bestselling novel, Halo: Fall of Reach, which reveals the origins of that key Halo character, the Master Chief.

FIFA Rolls Out Zakumi Plush Mascot Toy (Plastic and Plush). June 23, 2010 — FIFA and WorldSoccerShop.com have released a plush version of official 2010 FIFA World Cup mascot Zakumi. The 10" stuffed toy is available at WorldSoccerShop.com for $13.99.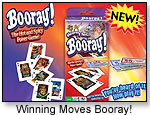 Winning Moves Launches Booray! Card Game. June 23, 2010 — Winning Moves Games has announced the release of Booray!, a "hot and spicy poker game" with a New Orleans theme. Each card in the Booray! deck features iconic New Orleans imagery, from Bourbon Street to riverboats, according to a press release.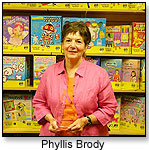 Creativity for Kids Co-Founder Honored by ASTRA. June 23, 2010 — Faber-Castell USA has announced in a press release that Phyllis Brody, co-founder of Creativity for Kids, has received the Lifetime Achievement Award from the American Specialty Toy Retailing Association (ASTRA). Phyllis co-founded the innovative arts and crafts company more than 30 years ago to foster children's natural creativity through activities with quality products and is a founding board member of ASTRA, which has recognized her significant contributions to the organization and the specialty toy industry.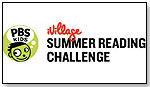 PBS and iVillage Challenge Kids to Keep Reading this Summer (Kidscreen). June 23, 2010 — PBS Parents and women's digital brand iVillage are together launching the PBS KIDS Summer Reading Challenge, an online program to encourage parents and kids to read together this summer.



SpongeBob, Dora Lend Voices to GPS Systems (License! Global). June 23, 2010 — Nickelodeon Consumer Products and Spot It Out have teamed up to launch location-based guides, featuring the voices of SpongeBob SquarePants and Dora the Explorer, for Tom Tom and Garmin GPS systems.

Consumer Advocacy Group Will Sue McDonald's Over Happy Meal Toys (Los Angeles Times). June 22, 2010 — The Center for Science in the Public Interest, a Washington-based consumer advocacy group, has threatened to file a lawsuit against McDonald's. The group claims that the fast food company "unfairly and deceptively" markets its Happy Meal toys to children, and that such meals are a major contributor to childhood obesity.



Brain Injury Law Center Introduces Free Helmets for Kids Program. June 22, 2010 — The Brain Injury Law Center will give away free CPSC-certified helmets to children and young adults under the age of 19, according to a press release. The program, designed by lawyer Stephen M. Smith to prevent mild and severe brain injuries, will continue through December 31, 2010 and will offer helmets in a variety of colors and sizes to ensure correct fit.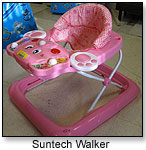 Suntech Enterprises Baby Walkers Recalled. June 22, 2010 — The U.S. Consumer Product Safety Commission and Commerce, Calif.-based Suntech Enterprises, Inc. have announced a recall of 8,400 baby walkers sold between January 2007 and December 2009 due to a fall hazard. The recalled four-wheeled walkers have a plastic frame and eight brake pads, can fit through a standard doorway and are marked with item numbers WK110 or WK112. The walkers fail to have sufficient stair-fall protection to prevent falls down stairs that can lead to serious injury or death and should be returned to the purchase location for a full refund.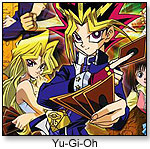 Konami Introduces Yu-Gi-Oh! Hidden Arsenal 2 Card Game. June 22, 2010 — Konami has announced the release of the Yu-Gi-Oh! card game Hidden Arsenal 2. The all-foil 60-card set contains 20 Secret Rare and 40 Super Rare cards featuring monsters from different monster groups, including the new "Jurrac," "Fabled" and "Naturia" monsters, according to a press release.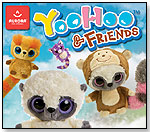 Aurora Extends YooHoo Brand With Stationery, Décor, Accessories and Plush. June 22, 2010 — Aurora World Inc. has announced the expansion of its successful YooHoo & Friends brand to include stationery, fashion accessories and décor, according to a press release. The brand will also debut a line of six 1960s-themed plush toys, each of which dons a headband or flower and features an embroidered heart or peace sign.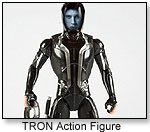 Disney Reveals its 'TRON: Legacy' Line. June 22, 2010 — Disney Consumer Products (DCP) unveiled its fall lineup of TRON: Legacy-inspired electronics and toys in anticipation of the December theatrical release of Walt Disney Picture's "TRON: Legacy" in Disney Digital 3D and IMAX 3D. Electronic merchandise from Monster, Razer and Performance Designed Products (PDP) includes high-end lifestyle headphones, advanced computer gaming peripherals, illuminated iPod docks, high-quality ear buds and iPhone cases. Disney's TRON: Legacy toy line introduces the first action figures featuring impulse light projection technology and zero-gravity vehicles that travel up and down walls, developed by Spin Master. DCP's TRON: Legacy line will launch in October and additional merchandise (collectibles, apparel, accessories, publishing and a video game) will be featured in an interactive booth at the San Diego Comic Con International Convention, July 22-25, 2010.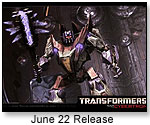 Activision Releases 'Transformers: War for Cybertron.' June 22, 2010 — Activision Publishing, Inc. has announced the nationwide release of 'Transformers: War for Cybertron.' Developed by High Moon Studios, the game is centered around the last chapter of the epic civil war between Autobots and Decepticons on their war-ravaged home planet of Cybertron. Transformers: War for Cybertron features story missions in drop in/drop out online co-op, character creation and personalization for competitive head-to-head multiplayer modes, four distinct character classes, advanced weaponry and full 3D environments in a third-person action shooter for the Xbox 360, PlayStation 3 and Windows PC. Also released Tuesday were two Nintendo DS games, 'Transformers: War for Cybertron Autobots' and 'Transformers: War for Cybertron Decepticons,' as well as 'Transformers: Cybertron Adventures' for the Wii console.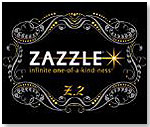 Hindu Community Urges Withdrawal of Religious Imagery from Zazzle Merchandise. June 22, 2010 — Representatives from the Universal Society of Hinduism and the Forum for Hindu Awakening have asked Redwood City, Calif.-based custom products manufacturer Zazzle to immediately withdraw, recall and remove various skateboard and pet apparel products from their website that feature images of Hindu deities. Hindu community leaders argue that the usage of Hindu deities and concepts for a commercial agenda is inappropriate.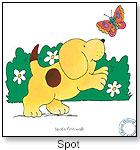 Chorion's Spot Celebrates 30 Years (License! Global). June 22, 2010 — Chorion will release several new products to mark the 30th anniversary of its popular canine character Spot. The series will include expanded offerings from master toy licensee Kids Preferred, as well as additional book titles and newly licensed plush and gift products.

Study Says Bacteria in Babies Depends on Delivery Method (Physorg.com). June 21, 2010 — A recent study found that birthing method has a notable effect on the types of bacteria found in newborns, which can affect subsequent childhood health.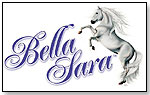 Hidden City Announces International Licensing Deal for Bella Sara Home Decor. June 21, 2010 — Hidden City Entertainment, Inc. has announced a licensing agreement with IMPRIMA to produce a range of Bella Sara-branded wall stickers for a fall release in the French and Belgian markets. The Bella Sara wall stickers will be available in four large-size varieties, according to a press release.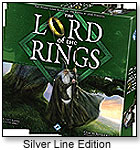 Fantasy Flight Games Announces Silver Line Edition Lord of the Rings. June 21, 2010 — Fantasy Flight Games has released the Silver Line Edition of The Lord of the Rings board game. The Lord of the Rings: The Board Game lets 2-5 players cooperate in the roles of hobbits to stop the Dark Lord Sauron of J.R.R. Tolkien's classic tale. The Silver Line Edition boasts updated graphics, new and smaller components (not compatible with previously released expansions), and a clear rules presentation.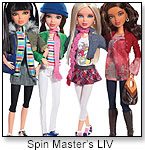 Spin Master Files Suit Against Crayola for Trademark Infringement. June 21, 2010 — Spin Master Ltd., has filed a trademark infringement lawsuit in the United States District Court for the Central District of California against Crayola LLC and Crayola Properties, Inc. The complaint filed indicates that Crayola knowingly intends to infringe on Spin Master's well-known "Liv" trademark (which includes fashion dolls and a virtual world) by introducing its new "Liv Crayola" line of products targeted at young girls this June. According to a press release, Spin Master is seeking damages, attorney's fees and a permanent injunction barring Crayola from infringing on the "Liv" trademark.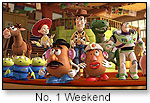 "Toy Story 3" Breaks Box Office Records. June 21, 2010 — Disney/Pixar's "Toy Story 3" opened this weekend at No. 1, with an opening-day record for animated films of $41 million. The animation studio's best-ever opening grossed $109 million in North America for the 3-D film, with premium 3-D ticket sales accounting for nearly 60 percent of the movie's opening-weekend gross. While industry and audience reviews of the film were very positive, ticket sales declined 10 percent on Saturday, and the movie faces the challenge of losing many of its 3-D theaters to "The Last Airbender" and "Despicable Me" when they open in the coming weeks. According to the Los Angeles Times, "Toy Story 3" also opened in 15 countries representing about 25 percent of its foreign potential and grossed $44.8 million, and will likely continue to succeed in foreign markets as is the trend with Pixar films. It is projected that the 11th No.-1 film from Pixar will beat out the studio's own $340 million domestic ticket sales record for "Finding Nemo," and take home the highest-ever domestic gross for an animated film.



Licensed Characters Boost Kids' Enjoyment of Food Products, Say Yale Researchers (Physorg.com). June 21, 2010 — A study from Yale University's Rudd Center for Food Policy and Obesity found that children significantly preferred the taste of snack foods featuring licensed cartoon characters to that of the same foods packaged without characters.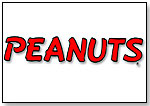 Peanuts Worldwide Celebrates Milestones with New Products. June 21, 2010 — Iconix Brand Group and the Schulz family's Peanuts Worldwide is debuting a slew of merchandise for its most popular properties. As Peanuts celebrates its 60th anniversary and Raggedy Ann turns 95 in 2010, Peanuts Worldwide will release Hallmark greeting cards, an Xbox Live Snoopy game, a Peanuts 60th anniversary USAopoly collectors edition Yahtzee, vintage Raggedy Ann and Andy anniversary dolls from Applause by Russ, and more. According to License! Global, the Strong Museum of National Play will also host a two-month exhibit of vintage dolls and memorabilia beginning July 9 in honor of the 95th birthday of Raggedy Ann on September 7.

Study Reveals Lower Test Scores for Children Computing at Home. June 18, 2010 — Duke University scholars at the Sanford School of Public Policy examined the effects of home computer access and the achievement gap in the recently released study "Scaling the Digital Divide: Home Computer Technology and Student Achievement," published by the National Bureau of Economic Research. With a sample size of 150,000 students, researchers were able to track reading and math scores both before and after the acquisition of a home computer and compare data to those students who never had home access between 2000 and 2005. The research revealed "modest but significant" negative effects of lower test scores for students in grades five through eight who introduce computers to the home, most notably those from disadvantaged families. Researchers concluded that home computers are most effective in households with active parental monitoring of computer use and that programs that aim at closing the digital divide by expanding home access would likely further the achievement gap between advantaged and disadvantaged students.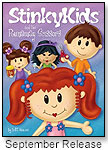 StinkyKids Signs Pearson for Storybooks (License! Global). June 18, 2010 — Britt Menzies' StinkyKids characters have secured a publishing deal with Pearson to release soft and hardcover storybooks for kids this September.



Air Hogs To Sponsor Red Bull Air Race Pilot. June 18, 2010 — Spin Master has announced that its RC brand Air Hogs will participate in the inaugural Red Bull Air Race in New York City this June. Air Hogs has signed on to sponsor 26-year-old Canadian pilot Pete McLeod, the youngest participant in the event. The races will broadcast to 87 countries worldwide, according to a press release.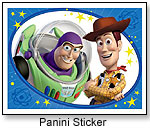 Panini America Rolls Out "Toy Story 3" Sticker Collection. June 18, 2010 — Panini America has released an official "Toy Story 3" sticker and sticker album collection in honor of the film's June 18 opening. The 40-page album features stickers of classic characters including Buzz, Woody, Jessie and Bullseye alongside likenesses of new characters including Lots-o'-Huggin' Bear, Buttercup and Mr. Pricklepants, according to a press release.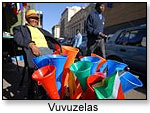 World Cup Frenzy Boosts Toy Vuvuzela Production. June 18, 2010 — The World Cup in South Africa has generated a high volume of demand and production for vuvuzelas — plastic horns characterized by the bee-swarm buzzing sound of the traditional South African horn. According to Agence France-Presse, a reported 90 percent of South Africa's vuvuzelas are produced in China, which online trade publication Huicong Plastic estimates at "several million" to date. Chenghai district toy manufacturers have increased production in an effort to meet the global demand for the World Cup noisemakers, as they have been selling out of retail websites.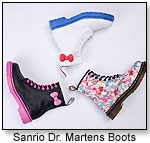 Sanrio Characters Expand Collections (License! Global). June 18, 2010 — Both celebrating 50 years this year, Dr. Martens and Sanrio have collaborated on a limited-edition collection of Dr. Martens 8-eye boots and Mary Jane strap shoes, featuring a trademark Hello Kitty bow and a collection of Sanrio characters.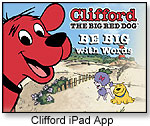 Scholastic Media develops iPad apps. June 17, 2010 — Scholastic Media has launched two children's apps for the iPad. The apps are based on Scholastic brands "Clifford the Big Red Dog" and "Ispy" and will be available for $3.99 each, according to a press release.

Qubits and Discovery Toys Partner for Exclusive. June 17, 2010 — The Qubits Construction Toy Company has signed a contract with Discovery Toys LLC outlining a three-year distribution agreement. Discovery Toys will be exclusive vendor and distributor for Qubits in North America, according to a press release.


UK Nursery Brand Enters US Market with Babies R Us Partnership. June 17, 2010 — The largest brand for infants and toddlers in the United Kingdom has reached an agreement with retail giant Toys R Us to launch its line at 23 Babies R Us stores in the United States. Mamas & Papas will debut value and mid-range products as well as state-of-the-art strollers at strategic Babies R Us locations on the east and west coasts beginning August 12. According to the Yorkshire Post, Mamas & Papas will also debut as "shops within shops" at Babies R Us stores in prime New York retail locations such as Times Square, Union Square and FAO Schwarz on 5th Avenue.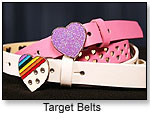 Target Announces Recall of Children's Belts for Lead Violations. June 17, 2010 — The U.S. Consumer Product Safety Commission and Target Corp. have issued a recall of 105,150 children's belts with excessive levels of lead in the belt buckles. The Cherokee boys' belts and Circo girls' belts two-packs were sold exclusively at Target stores between December 2008 through December 2009 and should be returned to the retailer for a full refund.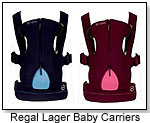 Regal Lager Recalls Baby Carriers for Fall Hazard. June 17, 2010 — The U.S. Consumer Product Safety Commission, in cooperation with distributor Regal Lager Inc., has announced a voluntary recall of about 2,700 CYBEX 2.GO Infant Carriers in the United States and 400 in Canada because a shoulder strap buckle can break and pose a risk of falling for babies. No injuries have been reported. In chili, indigo, purple and slate colors, the carriers retailed at baby furniture and juvenile stores, as well as online, from August 2009 through April 2010 for about $100. Consumers should contact Regal Lager at 866-678-8940 for a free replacement.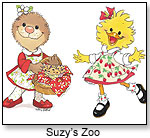 Suzy's Zoo Studios Adds Publishing Partner (License! Global). June 17, 2010 — Dalmation Press has signed on to launch a range of kids' books based on Suzy's Zoo, Little Suzy's Zoo and Wags and Whickers brands.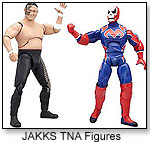 JAKKS and Wrestling Stars Debut TNA Wave 1 Figures. June 17, 2010 — Wrestling superstars Sting, Jeff Jarrett, AJ Styles, Kurt Angle, Samoa Joe and Suicide debuted their JAKKS Pacific "Total Nonstop Action" action figures at the "Slammiversary Celebration" fan event in Orlando this Saturday, according to a press release. JAKKS' TNA action figures, play sets and accessories will hit stores in Summer 2010.

Mezco Rolls Out Holiday Living Dead Doll. June 17, 2010 — Mezco Toyz has announced the release of a holiday Living Dead Doll, Nohell. The 10" doll comes dressed in a red and white holiday dress with real bells on her boots, a removable hat and a holiday-colored coffin, and is set for a November 2010 launch, according to a press release.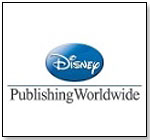 Disney Launches "Toy Story 3" Read-Along iPad App. June 17, 2010 — Disney Publishing Worldwide has announced it will release a read-along storybook application on the Apple iPad for the Disney-Pixar feature film, "Toy Story 3," premiering in theaters on June 18. The cinematic, interactive storybook app features Woody, Buzz and their pals on their latest adventure and entertains with 3D effects (free 3D glasses are available at Disney Stores), exciting games based on scenes from the movie, sing-along tunes, multi-touch surprises and sound effects, puzzles, and finger-paint coloring pages. The "Toy Story 3" application for the iPad has two interactive reading modes that allow for children to hear the story read aloud, record their own narration, or explore at their own pace. Consumers receive a one-month free subscription to disneydigitalbooks.com with the $8.99 purchase of "Toy Story 3," downloaded directly from the Apple App Store or at http://itunes.apple.com/us/app/id377544475?mt=8.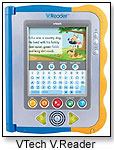 VTech Launches V.Reader on National Summer Learning Day. June 17, 2010 — VTech will debut the V.Reader animated e-book system for children on June 21, National Summer Learning Day. VTech and MarketTools conducted the "Summer Smarts" survey and designed the V.Reader especially to address the concerns of on-the-go moms, combat "summer brain drain" and engage kids in a fun interactive reading experience. The V.Reader allows young children to learn reading comprehension, vocabulary, phonics, word-building and definitions in an easy and entertaining way. Parents receive a registered account that tracks their child's reading progress and updates reading scores when the V.Reader is connected to a computer. VTech will make more than 100 stories and customization tools available in an online bookstore in addition to the 11 titles releasing June 21 — The Little Engine That Could, Olivia, Disney/Pixar's Cars, Disney Fairies, Shrek, Mr. Men and Little Miss, Dora the Explorer, Scooby-Doo, Disney/Pixar's Toy Story 3, Mickey Mouse Clubhouse, and Disney Princesses. More information about National Summer Learning Day is available at www.summerlearning.org.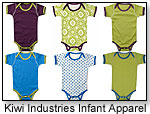 Kiwi Industries Infant Apparel Recalled Due to Choking Hazard. June 17, 2010 — The U.S. Consumer Product Safety Commission and Albuquerque-based firm Holtrop & McIndoo LLC (dba Kiwi Industries) have announced a recall of 450 infant onesies and rompers that pose a choking hazard. The assorted Kiwi Industries onesies and rompers were sold at children's specialty stores between March and May of 2010 and have snaps that can detach and potentially be swallowed by young children. The onesies were sold in sizes 0 to 3 months up to 12 to 18 months, whereas the rompers were sold in sizes 0 to 3 months up to 18 to 24 months. Consumers can contact Kiwi Industries for an exchange by calling toll-free at (877) 509-4891, email the firm at info@kiwiindustries.com, or visiting the firm's website at www.kiwiindustries.com.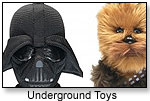 Lucasfilm, Underground Toys Team for Star Wars (License! Global). June 17, 2010 — Underground Toys has joined Lucasfilm's Star Wars program for a wide range of talking plush toys and key chains in the U.S.

Toys "R" Us Attracts Christmas Cash in Summer. June 16, 2010 — Toys "R" Us launched its debut Christmas Savers Club Wednesday, encouraging shoppers to drop funds into a Toys "R" Us account now for later holiday spending. In a Chicago Tribune article, toy industry analyst Lutz Muller said the program is designed to protect Toys "R" Us from price wars, which have been appearing earlier in recent years since the recession hit. According to a press release, consumers will receive a 3-percent bonus (max: $75) on the amount added to their Christmas Savers Club Card from now to Oct. 16.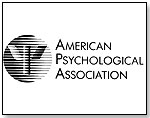 Violent Video Games Can Benefit Most Kids, Study Says. June 16, 2010 — Violent video games may heighten hostility in young players who are already prone to depression or upset easily, but can help many kids by improving visual, spatial and social skills, according to an American Psychological Association study. Reuters reported that video games can even aid in diabetes treatment and pain management, as well as complementing psychotherapy.



Alpha Books Releases Second Edition of Richard C. Levy Inventor's Guide. June 16, 2010 — The second edition of Richard C. Levy's "Complete Idiot's Guide to Cashing In On Your Inventions" has been released by Alpha Books, an imprint of Penguin Group. Levy co-authored the book with industry veteran Ron Weingartner, of the critically-acclaimed "Toy and Game Inventor's Handbook" (Reviewed by TDmonthly, October 2003, Vol. II – No. 10).

ASTRA Toy Show Hits Record Attendance. June 16, 2010 — The American Specialty Toy Retailing Association reported an attendance spike of 25 to 30 percent at this year's Marketplace & Academy expo held June 13-16 in Providence, R.I. "What we've been seeing at Marketplace & Academy speaks to the spirit and resilience of the independent toy retailer," ASTRA President Kathleen McHugh said in a press release. "Even in the midst of an extended economic downturn, ASTRA members continue to tend to the basics of their businesses." Final numbers on the show are pending, following its conclusion Wednesday.



JAKKS Pacific Receives Two Licensing Excellence Awards. June 16, 2010 — The Creative Designs International (CDI) division of JAKKS Pacific, Inc. was honored with two Licensing Excellence Awards at the 2010 Licensing International Expo in Las Vegas. The company's CDI was awarded Best Corporate Brand Licensee of the Year - Hard Goods from the International Licensing Industry Merchandisers' Association (LIMA) for its line of Black & Decker Jr. role play toys, and Mattel bestowed the division with the Licensed Product of the Year award for the Barbie I Can Be line's Pet Vet Center at the expo's Mattel Brands Key Partners Summit. JAKKS also snagged two nominations forest Character/Toy Brand Licensee of the Year - Hard Goods for Club Penguin products, and Best Sports/Sports-Themed Entertainment Licensee of the Year - Hard Goods for its Ultimate Fighting Championship action figures and playsets line, according to a press release.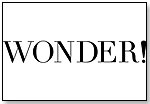 WONDER! Announces Key Appointments to Senior Leadership. June 16, 2010 — Illinois-based children's experiential retailer WONDER! has announced the appointment of retail industry expert, Mary Drolet, to Chief Marketing and Merchandising Officer and e-commerce industry expert, Joe Milano, to chief technology officer. Drolet was founder and CEO of Club Libby Lu and held executive positions in business development at both Montgomery Ward & Co. and Claire's Stores, Inc. Milano has served as Vice President and General Merchandise Manager for Shopbop.com and brings to WONDER! his experience in information technology, operations, finance and administration. Drolet will oversee marketing, merchandising and WONDER!'s in-store customer experience, whereas Milano will oversee all technology and e-commerce functions for WONDER!.

WBCP Signs Oregon Scientific, Renews Rubie's (License! Global). June 16, 2010 — Warner Bros. Consumer Products has granted the Batman: The Brave and the Bold license to Oregon Scientific and renewed its agreement with Rubie's Costume Company.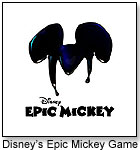 Disney Interactive Reveals Game Lineup at E3. Jun 15, 2010 — Disney Interactive Studios introduced numerous upcoming video games at the E3 Expo in Los Angeles, according to License! Global. Titles unveiled at the company's booth include "TRON: Evolution," "Disney Epic Mickey," and "Pirates of the Caribbean: Armada of the Damned."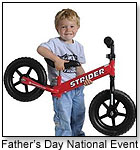 Strider PREbikes Launch Father's Day Celebration. June 15, 2010 — Strider Sports International, Inc. has announced the first ever "Teach Your Toddler To Ride" celebration, inspiring dads across the country to join their toddlers on their very first bike ride this Father's Day. Families are encouraged to post photos or videos of their father-son and father-daughter bike adventures at www.facebook.com/StriderPREbike.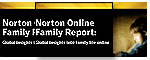 Norton Releases Report on Cyber Safety for Kids. June 15, 2010 — The Norton Online Family Report, which examines the online experiences of children, has been released. More than 2,800 children and 7,000 adults in 14 countries were surveyed about their online behavior and activity; with an emphasis on studying the actual online experiences kids have in comparison to parent assumptions. In regard to negative online experiences such as bullying, stalking, harassment, scamming and solicitation, kids have reported the emotional impact as making them angry (39 percent), upset (36 percent), afraid (34 percent) and fearful/worried (34 percent) as a result of such an incident. More than half of kids surveyed feel somewhat personally responsible for the negative experience, and most kids actually want more parental involvement in their online lives. The 2010 Norton Online Family Report is currently available for download.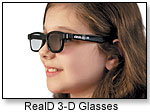 RealD Inc. Introduces Kid-Sized 3D Glasses for "Toy Story 3." June 15, 2010 — RealD Inc. has developed kid-sized 3D glasses for 3D-equipped theatres to kick off the summer movie season. The RealD 3D cinema glasses are made with the same sanitary and quality standards as adult-sized glasses, yet are designed to fit children under 8. The glasses will be available nationwide beginning June 18 at theaters showing Disney/PIXAR's "Toy Story 3."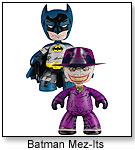 Mezco Toyz to Debut Exclusive Collectibles at SDCC. June 15, 2010 — Mezco Toyz designer vinyl line will debut a summer exclusive Batman & Joker Mez-Itz at San Diego Comic Con 2010 (SDCC). Mez-Itz, 6" rotocast vinyl collectibles feature five points of articulation and are individually packaged in collector friendly window boxes. The Batman & Joker 6-inch Mez-Itz two-pack will release in July and is available for pre-order at the Mezco Toyz online store.



Obama Stress Head Gives Political Squeeze. June 14, 2010 — "The Weekly Standard" is toying with President Barack Obama, selling a soft, squeezable, $10 Obama Stress Head flaunting exaggerated facial features of the Commander in Chief. "Getting squeezed by Obama policies?" the website asks. "Squeeze back!"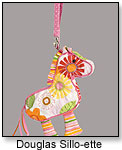 Douglas Launches Sillo-ettes. June 14, 2010 — Douglas Toys has introduced the Sassy Pet Sak Sillo-ette handbag, a miniature version of the toymaker's Sassy Pet Sak Sillo. Sillo-ettes, which come in 6," 8" and 9" sizes, are intended to carry just a few essential items. Six styles - Owl, Green Zebra Dachshund, Celebration Horse, Peace Dachshund, Lily Flower Cat and Pink Butterfly – will hit stores in September 2010.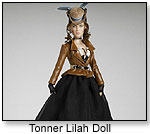 Tonner Unveils "Jonah Hex" Lilah Doll. June 14, 2010 — Tonner Doll Company will release a doll bearing the likeness of Lilah, Megan Fox's character from the upcoming film "Jonah Hex," according to Plastic and Plush. The doll is set for an August 2010 launch and will retail for $189.99.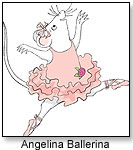 Lionsgate and HIT Entertainment Roll Out CGI "Angelina Ballerina" DVD. June 14, 2010 — Lionsgate and HIT Entertainment have announced the release of the first all-CGI DVD in the "Angelina Ballerina" series. The brand, which spans 50 books and 14 animated DVDs, will debut its new look in "Love to Dance," out August 31.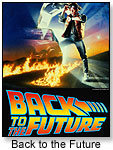 UP&L, Telltale Team for Back to the Future, Jurassic Park (License! Global). June 14, 2010 — Universal Partnerships & Licensing has partnered with Telltale Games to develop video games based on film franchises Back to the Future and Jurassic Park.

Master Puppeteer Frank W. Ballard Dies at 80. June 13, 2010 — University of Connecticut program director and former Puppeteers of America president Frank W. Ballard died June 4 from complications related to Parkinson's disease. The master puppeteer founded the puppet arts program at UConn in 1965 and remained director until retiring in 1989. Program graduates have made major contributions to film, theater and television, including productions such as 'Avenue Q,' 'Lion King' and 'Little Shop of Horrors.' According to the New York Times, Ballard is survived by his two sons, brother, sister and four grandchildren.

May Retail Sales Decline 1.2 Percent. June 11, 2010 — The Commerce Department announced a 1.2 percent drop in retail sales for May, the largest decline in eight months, according to the Associated Press. This plunge in retail sales reflects an across-the-board drop in consumer spending that serves as an indicator of a lackluster economic recovery. Seventy percent of total economic activity is attributed to consumer spending, which is conservative as a result of high unemployment, uncertainty in the stock market and the diminishing wealth of American households.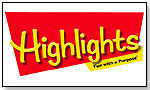 Highlights for Children Teams with Toy Companies to Launch Product Line. June 11, 2010 — Children's publisher Highlights for Children has announced four toy licensing agreements, according to a press release. Partners include Discovery Bay Games for board games and card games, Horizon Group USA for craft and activity toys, Trends International for activity calendars, and Ravensburger for 2D puzzles and 3D Puzzleball designs.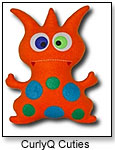 CurlyQ Cuties Honored with Parents' Choice Award. June 11, 2010 — Texas-based CurlyQ Cuties' deluxe custom monsters have received a 2010 Parents' Choice Recommended Toy Award. CurlyQ Cuties creates one-of-a-kind stuffed toys from customers' virtual designs and ships direct within 10 days. CurlyQ Cuties' Deluxe Custom Monsters are handmade-to-order and provide an interactive, kid-friendly design experience for parents and children.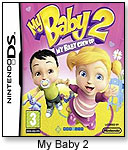 Majesco Expands 'My Baby' Franchise. June 11, 2010 — Majesco Entertainment has announced the newest addition to the best-selling My Baby infant life simulation series for the Nintendo DS, 'My Baby 3 & Friends.' Scheduled for an October release, My Baby 3 & Friends allows players to experience the joy of parenting a toddler through basic child care activities, navigation of new environments and 30 skill building exercises, including the enhancement of social development skills through interactions with another baby and a puppy.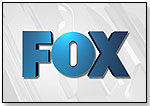 Fox Extends Int'l. "Simpsons" Program; Plans for Rio (License Global). June 11, 2010 — Key partners are helping to ramp up Fox Consumer Products' The Simpsons activity in Europe, including a retail exclusive with Tesco.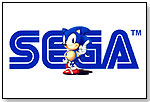 Dreamcast Games Make Digital Comeback. June 10, 2010 — SEGA of America, Inc. has announced plans to bring classic titles from its Dreamcast console to the Sony Playstation Network and Microsoft Xbox 360 game systems. "Sonic Adventure" will launch in Fall 2010 to celebrate Dreamcast's 11th anniversary, while "Crazy Taxi" will follow shortly after. The games will incorporate new enhancements such as high-resolution visuals, surround sound and internet compatibility, according to a press release.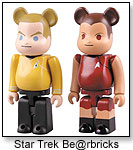 Medicom Rolls Out Kirk and Uhura Be@rbrick Set. June 10, 2010 — Medicom Toy will release a Be@rbrick set depicting "Star Trek"'s Captain Kirk and Lieutenant Uhura, set to launch this month, according to Collect3D.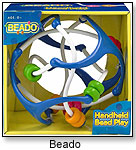 'Beado' Recalled by Rhino Toys. June 10, 2010 — The U.S. Consumer Product Safety Commission and Rhino Toys Inc. have announced the recall of 5,500 Beado handheld beaded play toys sold between March and May 2010 due to a choking hazard. The plastic wires of Beado model number 1501 (date code 02910 04323A) can detach from the hubs, which lack sufficient adhesive, causing the beads to slide off and present a choking hazard to young children if loose beads are swallowed or aspirated. Consumers are urged to return the product to the place of purchase for a full refund.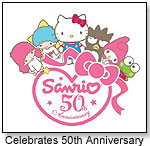 Sanrio Celebrates 50 Years in August. June 10, 2010 — Global lifestyle brand Sanrio will kick off a yearlong 50th anniversary celebration this August, according to a press release. To commemorate the milestone, Sanrio will launch co-branded collaborations, including projects with Demeter Fragrance, Brunswick Bowling, Mimobots, Build-A-Bear Workshop and Dr. Marten's, as well as limited-edition product collections featuring multiple iconic Sanrio characters.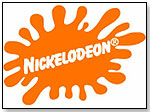 Nickelodeon Announces Licensing Deals for Four Series. June 10, 2010 — Nickelodeon Consumer Products (NCP) will launch merchandising and licensing programs for four of its popular series. The deals will span toys, accessories, home décor and apparel based on the Nickelodeon properties "Big Time Rush," "Victorious," "Fanboy and Chum Chum," and "Team Umizoomi."


Fox Launches GLEE Global Merchandising Program. June 10, 2010 — Twentieth Century Fox Consumer Products has announced its global merchandising program for the top-rated debut television series GLEE, which will include video games, apparel, accessories, novelties, bedding, games, books and more. In addition to the promotions partnership with Dove Hair Care for the GLEE Live! concert tour and online sweepstakes, Fox will roll out product lines in partnership with a variety of licensees beginning in the fall that include, but are not limited to:

Konami Digital Entertainment for Karaoke Revolution Glee on the Nintendo Wii
Briefly Stated/LFUSA for sleepwear, loungewear and intimates
Accessory Innovations for bags and small leather goods

Berkshire Fashions for headwear, cold weather accessories, hosiery
Awake Inc. for an extensive line of fashion apparel, t-shirts, fashion tops, sweatshirts and jackets to launch exclusively at Macy's in August
Claire's for exclusive GLEE jewelry
Little, Brown Books for Young Readers for a series of GLEE original novels
C&D Visionary, Inc. for stickers, patches, magnets, buttons, tattoos; Trends International, LLC for bookmarks and poster; P.C. Woo, Inc. for holiday gift sets; Sky High International for branded pens, notebooks, school planners and more; and Hallmark for a GLEE-inspired line of greeting cards with sound
Griffin International for a GLEE karaoke machine, boom box and other electronic devices
Cardinal Industries for board games, trivia games and puzzles
Franco & Sons, Inc. for a line of customized bedding, decorative pillows, night lights and more
Cosmetics and bath products from Added Extras

Dora, SpongeBob to Land on Snuggies This Fall (License Global). June 10, 2010 — Nickelodeon Consumer Products has teamed up with Allstar Products Group to roll out Dora the Explorer and SpongeBob SquarePants Snuggie blankets and more.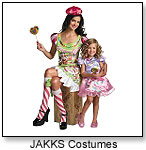 JAKKS Pacific, Hasbro Sign Multi-Year Agreement for Costumes. June 10, 2010 — JAKKS Pacific, Inc.'s Disguise division has entered a three-year agreement to exclusively manufacture and distribute Hasbro-branded Halloween costumes and accessories throughout North America. According to a press release, Disguise gains rights to produce Halloween costumes based on the upcoming theatrical release of Transformers 3, as well as Hasbro Studios TV shows such as G.I. Joe and My Little Pony airing this fall on Hasbro and Discovery Communications joint-venture cable television network, The HUB.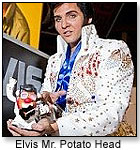 Elvis Mr. Potato Head To Hit Stores In August (RTTNews). June 10, 2010 — In recognition of Elvis week this August, Hasbro Inc., PPW Toys and the late King of Rock's estate have unveiled plans for a limited edition Elvis-inspired Mr. Potato Head toy.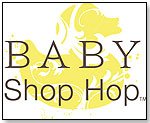 Shop Hop Productions Launches Baby Shop Hop. June 9, 2010 — Shop Hop Productions has announced the Baby Shop Hop, an online shopathon that aims to provide baby product manufacturers and retailers a way to grow their business while giving back to the community. Scheduled for a July launch, the event is an online shopping experience in which participating businesses hide the Baby Shop Hop logo, the Yellow Duck, on their websites. When Shop Hoppers find the Yellow Duck on a participant's site they are entered to win prizes and receive shopping incentives and discounts, according to a press release.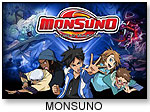 FremantleMedia Enterprises Joins JAKKS Pacific & Dentsu on MONSUNO Joint Venture. Jun 9, 2010 — JAKKS Pacific, Inc. and Dentsu Entertainment USA announced in a press release Wednesday that FremantleMedia Enterprises has entered into a production and distribution partnership for their animated entertainment project "MONSUNO." Best known for programming like "American Idol" and "The Price is Right," FME will act as the Master Licensing agent for the MONSUNO brand worldwide.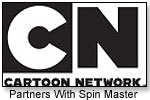 CNE Tapped as Spin Master Exclusive Global Licensing Agent. June 9, 2010 — Spin Master Ltd. has named Cartoon Network Enterprises (CNE) exclusive global licensing and merchandising agent for its portfolio of industry-leading brands, including the popular Liv, Zoobles and Tech Deck brands, for which partners are currently being sought. According to a press release, CNE is responsible for building comprehensive, multi-category consumer products and merchandising programs for all Spin Master brands and will focus on the Liv fashion doll line, the Zoobles toy line launch in the fall, and Tech Deck's replica skateboard collectibles before program expansion.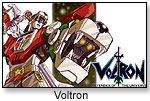 Classic Media Names Mattel Master Toy Licensee for Voltron. June 9, 2010 — World Events Productions and Classic Media announced the relaunch of its Voltron property this week, and the firms have now revealed that Mattel has been appointed to develop a new line of toys for the brand. The range will be aimed at both adults and children, according to a press release.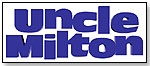 Uncle Milton Acquired by Transom Capital Group. June 9, 2010 — Los Angeles-based private equity firm Transom Capital Group has acquired toy maker Uncle Milton Industries, Inc., for an undisclosed amount. The 50-year-old award-winning toy company hopes to continue its growth in the Science & Nature category and develop toys that are both fun and educational as a result of the transaction, according to a press release.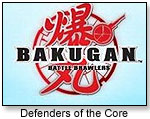 Activision Announces Fall Release of Bakugan Battle Brawlers: Defenders of the Core. June 9, 2010 — Activision Publishing, Inc. and Corus Entertainment Inc.'s Nelvana Enterprises have announced the fall release of Bakugan Battle Brawlers: Defenders of the Core. The video game will feature real time, 3D action with customizable Bakugan more than six stories in height taking on their opponents in wide open, destructible environments in one of three modes of game play: head-to-head duels, free for all, and strategic destruction battles. The game will be released on the Nintendo DS, Wii, PSP, PlayStation 3, and Xbox 360, with split-screen multiplayer action in console versions and linked multiplayer on portable systems. Defenders of the Core is a sequel to the Activision's 2009 Bakugan Battle Brawlers game, based on the top-rated animated series and its best-selling toy property.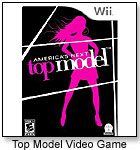 CBS Readies Video Games for "NCIS," "Next Top Model" (License Global). June 9, 2010 — Ubisoft is on board with CBS Consumer Products to release two video games for TV franchises "NCIS" and "Next Top Model."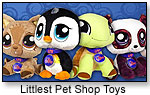 Hasbro's Littlest Pet Shop Continues to Expand. June 8, 2010 — Hasbro, Inc. announced Tuesday in a press release that the global licensing program for its Littlest Pet Shop brand is continuing to gain strength worldwide, particularly in France and Mexico. Over 210 licensees are currently signed to produce products based on the property. Hasbro will showcase numerous Littlest Pet Shop-branded products at the Las Vegas International Licensing Expo this June.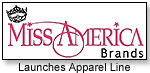 Miss America Brands Launches Apparel Line with Airwaves, Inc. June 8, 2010 — The Miss America Organization and Airwaves, Inc. have entered a licensing agreement to develop an apparel line for the infant/toddler, tween and teen markets. As announced in a press release, the line will offer fashionable clothing for girls, including graphic tees and mix-and-match shirts and bottoms, which make positive statements and represent the values of the iconic Miss America brand. Miss America Brands is currently designing the apparel line and searching for retail partners.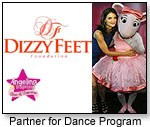 HIT Entertainment Partners with Dizzy Feet Foundation for Angelina Ballerina Dance Program. June 8, 2010 — HIT Entertainment has announced its partnership with the Dizzy Feet Foundation to launch the Angelina Ballerina Stars of Tomorrow dance program nationwide at Boys & Girls Clubs in a press release. After completing a successful pilot program at the Kips Bay Boys & Girls Club in Bronx, New York, the Angelina Ballerina Stars of Tomorrow program will present local and national scholarships annually, as well as offer classes in dance technique and training for young aspiring dancers, in at least three additional cities by Fall 2010. The campaign will be led by Dizzy Feet Foundation board members, who will make appearances at participating Clubs and in PSAs airing during the Angelina Ballerina series on PBS Kids throughout the year. Dizzy Feet founding board members include "So You Think You Can Dance" and "American Idol" producer Nigel Lythgoe, choreographer/director Adam Shankman, "Dancing with the Stars" judge Carrie Ann Inaba, and actress Katie Holmes.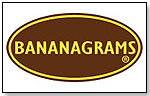 Abraham Nathanson, Bananagrams Inventor, Dies at 80. June 8, 2010 — Abraham Nathanson, inventor of the best-selling Bananagrams game, passed away peacefully on Sunday, June 6, at the age of 80. Born Nov. 26, 1929, in Pawtucket, R.I., Nathanson served in the U.S. Army, studied design at New York's Pratt Institute, and later worked as a commercial designer, jewelry designer, illustrator, photographer and children's book author. He founded Bananagrams at age 76, and following years of success in the specialty toy market, the company's debut game received TIA's Game of the Year award in 2009. Read Nathanson's take on the game and learn how it was developed in Bananagrams Maintains Ap'peel.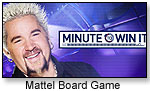 NBC/Universal, JTMG License Mattel for "Minute to Win it." June 8, 2010 — NBC Universal Television Consumer Products Group and Joy Tashjian Marketing Group, LLC (JTMG) have reached a licensing agreement with Mattel, Inc. to create board games for their hit primetime series, "Minute to Win it." The competition show hosted by chef Guy Fieri features 10 challenges per episode that contestants must complete in order to win a $1 million prize. According to a press release, Mattel will develop products based on the series of games played on the NBC show and roll them out to retailers at the end of the year.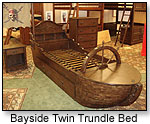 Bayside Furnishings Recalls Costco Youth Beds Due to Entrapment Hazard. June 8, 2010 — CPSC and Bayside Furnishings have announced the recall of about 2,000 "Pirates of the Caribbean" Twin Trundle Beds. CPSC received a report of a 4-year-old boy who sustained bruises after his head became entrapped in the opening of a storage bin attached to the bed's headboard. Consumers are advised to immediately stop using the headboard storage bin and contact Bayside Furnishings at (877) 494-2536 to receive a free repair kit.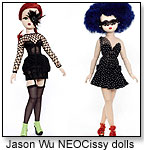 Madame Alexander Launches Jason Wu Doll Collection. June 8, 2010 — Alexander Doll Co. has released a collection of Cissy and NEOCissy dolls in collaboration with American fashion designer Jason Wu. The dolls are equipped with fifteen bendable joints for a high range of movement and come clad in miniature couture dresses and designer shoes. The collection will debut at FAO Schwartz stores in August, according to a press release.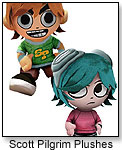 Mezco Toys Rolls Out Scott Pilgrim Toys. June 8, 2010 — Mezco Toyz has released two plush toys to coordinate with the August release of the Universal Studios film "Scott Pilgrim vs. the World." The set includes 8" likenesses of Scott Pilgrim and Ramona Flowers and will hit stores in July, according to a press release.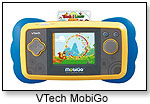 VTech Releases Touch Screen Edu-Gaming Device. June 8, 2010 — VTech has announced the launch of MobiGo, a portable educational device for young children. According to a press release, MobiGo combines touch screen technology with early learning games to enhance the development of math, language, logic and even early typing skills in 3- to 8-year-olds on the go, while providing a playful and interactive experience. A Dr. Toy award winner for "Best Vacation Children's Product," MobiGo is set to launch an online store in July offering downloadable games (including games from licensed properties like Disney/Pixar's Toy Story 3, Shrek and Disney Princesses), as well as progress reports for parents. Retailing at $59.99, MobiGo is available at Toys "R" Us and will roll out nationwide to additional retailers in August.


Techno Source to Launch Tabletop Tetris. June 8, 2010 — Blue Planet Software, Inc. has granted Techno Source exclusive worldwide rights to develop electronic and non-electronic Tetris tabletop games. The Tetris video game has been translated into more than 50 languages, is played in more than 50 countries worldwide and has been released on more than 30 gaming platforms to date. The licensing agreement allows for the expansion of the Tetris brand by Techno Source, reinvented into a new format that is scheduled for release in 2011.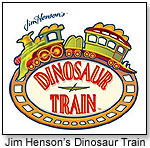 The Jim Henson Company, MEGA Brands Partner for Dinosaur Train. June 8, 2010 — The Jim Henson Company has tapped MEGA Brands Inc. to develop a construction line for the animated preschool series, Dinosaur Train. According to a press release, MEGA Brands has gained the rights to develop Mega Bloks preschool construction toy sets through a multi-year, global licensing agreement and the line will roll out in North America in spring 2011, then worldwide that fall. The highly popular PBS Kids program educates young children in both natural sciences and natural history, while entertaining them with the adventures of Buddy the young Tyrannosaurus rex and his adoptive Pteranodon family as they ride the Dinosaur Train.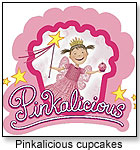 "Pinkalicious" Gets Sweet on Crumbs Bake Shop (License! Global). June 7, 2010 — Children's book series "Pinkalicious" is launching a custom-themed cupcake at Crumbs Bake Shop this August.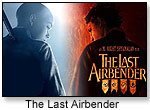 Nickelodeon Signs "Last Airbender" Merchandise Partners. June 7, 2010 — Nickelodeon Consumer Products has announced a number of licensees for M. Night Shyamalan's "The Last Airbender." The film, which hits theaters July 2, will be accompanied by a full line-up of products available starting this summer. American Greetings, Simon and Schuster, Random House, Stride Rite and HP join master global toy licensee Spin Master Ltd. as merchandising partners.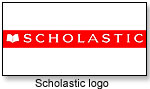 Scholastic Distributes 1.5 Million Books for Summer Reading. June 7, 2010 — School districts nationwide are distributing more than 1.5 million books in eight to 12-book packs to students before summer vacation, made available by Scholastic at deep discounts. These summer reading packs are given to encourage reading development and enhance the reading skills of needy students, primarily in inner city districts and from low-income households, free of charge. Scholastic noted in a press release that among participating districts, Chicago Public Schools are distributing 12-book summer reading packs to 8,500 students from Title I schools and are hosting parent workshops as part of the summer reading initiative.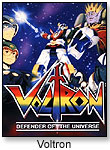 Voltron Returns with Full Force (KidScreen). June 7, 2010 — Animation prodco World Events Productions (WEP) and Classic Media are teaming to re-launch the Voltron brand in celebration of the 25th Anniversary of the original Voltron series, which first aired in 1984.

Early Motor Skills Associated With Intelligence at School Age. June 7, 2010 — In a University of Groningen study, researchers concluded that the quality of general movements during the early postterm period is a marker for school age intelligence, and that abnormal movements during this period may reflect brain injury or developmental disruptions, Pediatrics reported.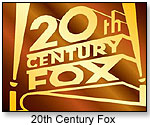 Twentieth Century Fox Announces Consumer Products Division. June 7, 2010 — Twentieth Century Fox has restructured its licensing division to focus on long-term branding and international growth. Under the Fox Consumer Products label, the company's wide assortment of film and television properties will be expanded through retail partnerships and licensing initiatives. According to a press release, teams will be put in place in four different global regions to strengthen international operations.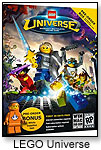 LEGO, Warner Bros. Enter Distribution Deal for LEGO Universe. June 7, 2010 — The LEGO Group and Warner Bros. Interactive Entertainment have announced a distribution partnership for LEGO Universe, the brand's first massively-multiplayer online game. LEGO Universe is designed for ages 8 and up and is a family-friendly online game where players interact with one another, battle, and explore Lego worlds while emphasizing creativity and building. Developed by the LEGO Group and NetDevil, LEGO Universe will be exclusively distributed to retail by Warner Bros. Interactive Entertainment and is scheduled for release this fall.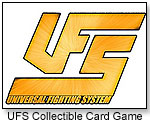 Jasco Games Acquires 'UFS CCG' (ICV2.com). June 7, 2010 — Texas-based Jasco Games has acquired the rights to the Universal Fighting System Collectible Card Game from Fantasy Flight Games, which reluctantly cancelled further production of UFS cards last December.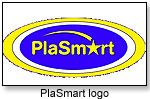 PlaSmart Expands Overseas. June 5, 2010 — PlaSmart, Inc. has announced the opening of a permanent showroom in Kowloon, Hong Kong. A press release cites increasing global demand and a growing international customer base as the reasoning behind opening the Hong Kong showroom, which will service retailers in international markets and allow year-round access to award-winning PlaSmart products.


Warner Bros, DC Comics and Mattel Roll Out Green Lantern Merchandise. June 04, 2010 — Warner Bros. Consumer Products announced in a press release Friday that DC Comics master toy licensee Mattel will launch a line of "Green Lantern" toys to coordinate with the film's summer 2011 release. The products will include action figures, vehicles, playsets, games and puzzles.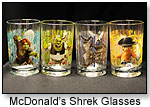 McDonald's Recalls "Shrek" Drinking Glasses Due to Cadmium Risk. June 4, 2010 — McDonald's and the U.S. Consumer Product Safety Commission announced in a press release Friday a voluntary recall of about 12 million "Shrek Forever After 3-D" Collectable Drinking Glasses. The designs on the glasses contain cadmium, which in the long term can cause adverse health effects. No injuries have been reported. Customers can visit www.mcdonalds.com for instructions on how to obtain a full refund.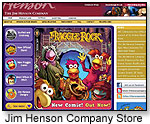 The Jim Henson Company Launches Online Store. June 4, 2010 — The Jim Henson Company's extensive catalog of branded merchandise will be available for purchase at the Company's new online retail store, which will include storefronts for Fraggle Rock, Dinosaur Train, Sid the Science Kid, The Dark Crystal, Farscape, Labyrinth, Skatelab, Jim Henson Designs and Stuffed and Unstrung, as well as storefronts for Pajanimals and The String Doll Gang joining July 1. In addition to the brand specific merchandise of each property's storefront, the site also allows for a number of "on-demand" consumer-designed products using licensed art. According to a press release, The Jim Henson Company will celebrate the website launch by offering limited and special edition products for Fraggle Rock, Farscape, Stuffed and Unstrung and Dinosaur Train properties at www.henson.com.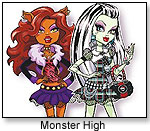 Mattel Signs First Monster High Partners. June 4, 2010 — Mattel announced Friday that Little, Brown Books has signed on to produce a young adult series based on its upcoming Monster High toy line, which will launch in July with dolls, plush, electronics and novelty items. Other licensed partners for the property include High IntenCity, Accessory Innovations, Ashko Group and ACI International, according to a press release.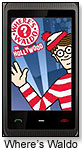 Capcom Mobile Debuts Second Where's Waldo? Mobile Phone Game. June 4, 2010 — Capcom Mobile has announced the release of "Where's Waldo? In Hollywood," the sequel to last year's "Where's Waldo?" mobile phone game. According to a press release, the application features several search-and-find games based on scenes from the book series, and five mini games including Tic-Whack-Wizard, Odd One Out, and Slide Puzzles.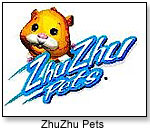 Tarrant Joins Lisle International Licensing. June 4, 2010 — Lisle International Licensing has announced that Gayle Tarrant has been named licensing manager and charged with managing their key property, Zhu Zhu Pets. Tarrant comes to Lisle International from the Walt Disney Company, where she spent five years in Brand Management, Product Development and Category Management in both the Corporate and Consumer Product divisions.



LeapFrog to Webcast Consumer Conference Presentations. June 3, 2010 — LeapFrog Enterprises, Inc. announced in a press release that company CEO and President, Bill Chiasson, and Mark Etnyre, Chief Financial Officer, will present at Piper Jaffray 30th Annual Consumer Conference in New York City on Tuesday, June 8. Etnyre will also present at the Imperial Capital Consumer Summit in Los Angeles on Thursday, June 10, and both presentations will be webcast at www.leapfroginvestor.com.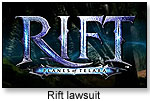 Judge Denies TRO In 'Rifts' Suit (ICV2). June 3, 2010 — Judge Julian Abele Cook, Jr. has ruled against Palladium Books in its request for a temporary restraining order against Trion Worlds, which plans to introduce its MMO game Rift: Planes of Telara at E3 later this month.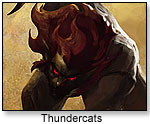 Warner Bros. and Bandai Partner for "Thundercats" Toys. June 3, 2010 — Warner Bros. has appointed Bandai America Incorporated as the global master toy licensee for its animated series "ThunderCats." According to a press release, the Bandai products will incorporate elements from both the classic "Thundercats" series and Cartoon Network's upcoming reboot of the franchise.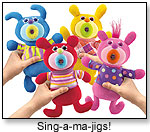 Mattel Doubles Production of Sing-a-ma-jigs! Toys. June 3, 2010 — Mattel announced Thursday that it has doubled production of its Sing-a-ma-jigs! line. The four plush toys, which chatter, show their teeth, laugh, and sing in harmony, retail for $12.99 each. Eight more Sing-a-ma-jigs! characters will be introduced by December 2010.



Spin Master Announces New VP of Global Licensing. June 3, 2010 — Spin Master has announced the promotion of Craig Sims to Vice President of Global Licensing. Sims will oversee all master toy opportunities and worldwide brand licensing initiatives for the company, according to a press release.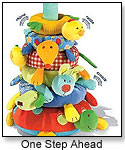 Children's Stacking Toy Recalled by One Step Ahead. June 3, 2010 — Illinois-based firm, One Step Ahead, has recalled 2,700 units of its Animal Crackers Giant Stacking Toys sold between October 2008 and April 2010 due to a choking and aspiration hazard. The multi-colored musical toy has five plush stacking in the form of animals that rest on a stationary turtle base with a center pole. It has been reported that fabric of the stacking toy's center pole can come apart at the seam and expose foam material that is potentially harmful to young children. The product can be returned to One Step Ahead for a $50 gift certificate by visiting www.onestepahead.com.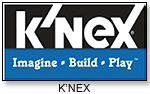 K'NEX, Nintendo Launch Construction Line. June 3, 2010 — Nintendo has licensed K'NEX Brands to develop a line of building toys featuring the characters of the highly popular Mario Kart Wii video game. According to a press release, the K'NEX Nintendo line launches in 2011 with construction sets including buildable vehicles and obstacles from the game, as well as Mario, Luigi, Yoshi, Princess Peach, Bowser and more beloved Nintendo characters.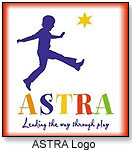 ASTRA Marketplace Hits Providence. June 2, 2010 — The American Specialty Toy Retailing Association (ASTRA) will host its annual Marketplace & Academy this June in Providence, RI. The event will showcase both veteran and first-time vendors, and will run from Sunday, June 13 to Wednesday, June 16. According to a press release, retailers can register for free to visit the exhibit hall on Monday or Tuesday. For more information, visit www.astratoy.org.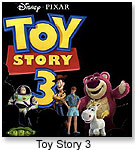 Disney Projects $2.4 Billion in "Toy Story 3" Retail Sales (Nasdaq). June 2, 2010 — In a press briefing, Disney Consumer Products Chairman Andy Mooney announced that the company has sold $3.5 million in "Toy Story 3" merchandise over the last four weeks. Disney expects to generate $2.4 billion in "Toy Story 3"-related global retail sales in 2010.

JAKKS Pacific Donates $1 Million in Toys to the Toy Industry Foundation. June 2, 2010 — The Toy Industry Foundation announced in a press release Wednesday that toymaker JAKKS Pacific has donated over $1 million to the organization over the past year. JAKKS donated 12,000 toys, worth a total of $125,000, at TIF's annual Do Good Stuff-A-Thon.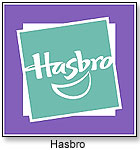 Hasbro, Inc. Files Suit Against Patent Infringers (Business Wire). June 2, 2010 — Hasbro, Inc. today filed lawsuits in United States Federal Court in Springfield, MA against two of its competitors, Buzz Bee Toys, Inc. and Lanard Toys, Inc., for patent infringement in connection with its NERF and SUPER SOAKER brands.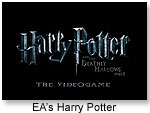 EA, Warner Bros. Announce Harry Potter and the Deathly Hallows Games. June 2, 2010 — Warner Bros. Interactive Entertainment and the EA Play label of Electronic Arts Inc. have announced the development of two video games in anticipation of the upcoming Warner Bros. Pictures releases of Harry Potter and the Deathly Hallows: Part 1 and Part 2. Harry Potter and the Deathly Hallows is the final installment of the J.K. Rowling series following the adventures of the young wizard, yet it will be the first time the characters are depicted in the video game entirely outside of the walls of Hogwarts School. EA Bright Light Studio has developed a new game engine built to engage players and display the intense action taken by Harry, Ron and Hermione with high definition graphics. The Harry Potter and the Deathly Hallows: Part 1 video game is action-packed with combat and magic and is slated for release in fall 2010, while Part 2 is being developed to coincide with the second film's release.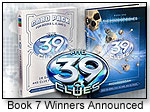 Scholastic Media finds more licensees for The 39 Clues (KidScreen). June 2, 2010 — Scholastic Media has announced the 33 winners of the seventh episode of The 39 Clues Hunt, a worldwide sweepstakes and contest based on the 10-book interactive series. More than one million children between the ages of six and 14 have registered at www.the39clues.com since December 31, 2008 to digitize cards, play games and earn points, ultimately to become members of one of four branches of the Cahill family and begin hunting for "The 39 Clues." The seventh round of 33 winners from the United States, Canada, United Kingdom, Ireland, New Zealand, Malaysia, Singapore and India were revealed in a press release and were awarded cash prizes totaling $18,060. The next series of sweepstakes and contest for Book #9: "Storm Warning" began on May 25 and ends on August 30, however, kids can enter the hunt at any time before December 31, 2010 to be eligible for the Grand Prize of $10,000. Scholastic will release Book #10: "Into the Gauntlet" on August 31, and at the end of the two-year 10-book series, $125,000 in prizes will have been awarded.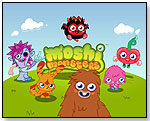 Penguin Brings 'Moshi Monsters' Out of the Virtual World. June 2, 2010 — Social gaming company Mind Candy has announced a publishing deal with Penguin Group for its popular virtual world, Moshi Monsters. Penguin will release the first two books in the series based on the pet monsters this year and has slated an additional five for 2011. According to Forbes, readers will be able to unlock a secret 'Moshling' on the Moshi Monsters site, which launched in April 2008 and has more than 20 million registered players and 6 million unique monthly visitors to date.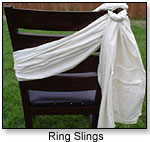 CPSC Recalls Sprout Stuff Ring Slings Due to Suffocation Risk, Infant Death Reported. June 2, 2010 — The U.S. Consumer Product Safety Commission and Sprout Stuff of Austin, Texas, have announced a recall of 40 Sprout Stuff infant ring slings sold between October 2006 and May 2007 due to suffocation risk. One infant death has been reported and consumers are urged to immediately stop using the slings and return them to Sprout Stuff for a full refund.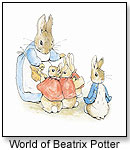 World of Beatrix Potter Licensees Appointed. June 2, 2010 — Several firms have been signed to produce World of Beatrix Potter and Peter Rabbit merchandise including toys, nursery décor and infant apparel, according to License! Global.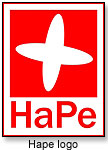 Hape Receives Social Responsibility Award. June 1, 2010 — Wooden toy manufacturer Hape has been named one of the top 10 most socially responsible companies in China's Beilun region, according to a press release. The firm is the only company with foreign ties to receive the award. In mid-May, Hape President Peter Handstein hand-delivered $45,000 worth of toys to schools affected by the earthquake last year in Si Chuan. The firm has also opened 3 schools in rural China and will open another in 2011.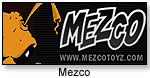 Mezco Toyz Announces DC Comics Toy Line. June 1, 2010 — Mezco Toyz has signed a deal with Warner Bros. Consumer Products to create designer vinyl Mez-itz figures based on DC Comics characters. The first DC Mez-itz toys, likenesses of Batman and the Joker, will debut at San Diego Comic Con in June 2010, according to a press release.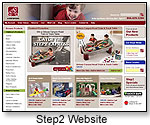 Step2 Company Unveils Enhanced Website. June 1, 2010 — The Step2 Company has launched a revamped version of its website. According to a press release, Step2.com now incorporates ratings, reviews and social networking elements and is designed for ease and functionality.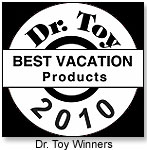 Dr. Toy's Best Vacation Products for Children. June 1, 2010 — Dr. Toy's Best Children's Vacation Products for summer 2010 have been announced in a press release and on Dr. Toy's Guide, designed to assist children to play and learn both at home and while away on vacation. Notable multiple award winners include b. dazzle, Blue Orange Games, Gamewright and Spin Master, each earning four awards in the category of Best Vacation Products. Also picking up awards are dolls made by Corolle, Itty Bitty Toy Company and Maru and Friends; games by Dig-It! Games, Haywire Group, Mindlogic and Out of the Box Games; as well as toys and other travel items from Beantown Toys, HABA, Ideopolis, Peaceable Kingdom Press, Safari Limited, and Zoobies. To view all of Dr. Toy's award-winning products, please visit www.drtoy.com. Congratulations, winners!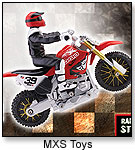 JAKKS Pacific Announces Jeremy McGrath and Carey Hart Motocross Toys. June 1, 2010 — According to a press release, motocross athletes Jeremy McGrath and Carey Hart will be immortalized as part of JAKKS Pacific's Road Champs MXS line. The toys will include stunt bikes, performance bikes with sound effects, radio control bikes, customizable collector bikes and rider figures with removable accessories, and will hit stores in Spring 2011.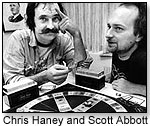 Trivial Pursuit Co-creator Dies (The Canadian Press). June 1, 2010 — Chris Haney, one of the co-creators of the wildly successful board game Trivial Pursuit, died in Toronto Monday at the age of 59.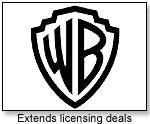 WB Expands Merchandising for Harry Potter and DC Comics. June 1, 2010 — Warner Bros. Consumer Products recently added The Noble Collection to its licensees for Harry Potter, and extended its contract with WizKids/National Entertainment Collectibles Association for DC Comics' characters featured on the HeroClix collectible miniatures game. The Noble Collection will extend the range of Harry Potter collectibles in anticipation of the Nov. 19 release of Harry Potter and the Deathly Hallows: Part 1, whereas Green Lantern, Watchmen and Jonah Hex join historical DC Comics characters as WizKids' HeroClix figures beginning in June.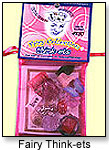 Think-a-lot Toys Rolls Out Fairy Think-ets. May 31, 2010 — Think-a-lot Toys has released a fairy-themed Think-ets travel game collection. The set includes 15 tiny trinkets imported from around the world, a bright pink pouch, and instructions for 10 games. A sports-themed collection is also set for release.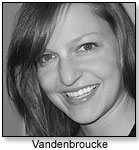 Games for Educators Adds Kim Vandenbroucke as Columnist. May 31, 2010 — Games for Educators has announced the addition of game inventor and developer Kim Vandenbroucke as a columnist for its website and newsletter. Vandenbroucke is the host of game review website TheGameAisle.com and has previously worked with Mattel and Hasbro.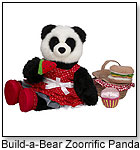 Build-A-Bear Workshop Announces Zoorrific Toys and Sweepstakes. May 28, 2010 — Build-A-Bear Workshop has released seven limited edition Zoorrific plush toys, including a giraffe, tiger, flamingo, leopard, monkey, panda and parrot. According to a press release, purchasers gain access to an online zoo community at Buildabearville.com and are entered into a sweepstakes to win a trip for four to the Orlando theme park of their choice.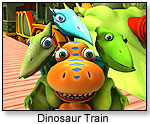 Henson's Dinosaur Train Racks Up Licensees. May 28, 2010 — The Jim Henson Company has announced the addition of several new licensees for its hit PBS KIDS preschool program, Dinosaur Train. Melissa Segal, Senior Vice President for Global Consumer Products at The Jim Henson Company, announced in a press release that Dinosaur Train now has 23 licensing partners in the United States with the addition of DecoPac for cake toppers; Anagram for balloons; Cranston for fabric; Kidz World Inc. for upholstered children's furniture; Pacific Play Tents for tents, sleeping bags and folding chairs; Publications International for interactive books; and VM Global Manufacturing for skates, scooters and bikes. Dinosaur Train products begin rolling out to retail stores this summer, with a full assortment launching for the 2010 holiday season.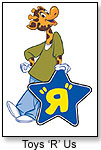 Toys 'R' Us seeks to raise $800 million in IPO (MarketWatch). May 28, 2010 — Toys "R" Us Inc., which went private in a 2005 purchase by a private-equity consortium, plans to return to the public markets, aiming to raise $800 million in an initial stock offering.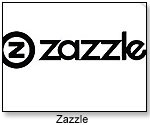 Warner Bros. Consumer Products Partners With Zazzle for Custom Merchandise. May 27, 2010 —Warner Bros. Consumer Products announced Thursday that it has expanded its partnership with on-demand retail website Zazzle. Merchandise featuring characters including Batman, Superman, Harry Potter, Looney Tunes and The Flintstones will now be available for custom order on the site. Zazzle stores for the new properties are set to launch in June and July.

Maxfield and Oberton Recalls Buckyballs. May 27, 2010 — The U.S. Consumer Product Safety Commission and Maxfield and Oberton LLC, of New York, N.Y., have announced a recall of 175,000 units of Buckyballs High Powered Magnets Sets

packaged prior to March 2010. The sets of 216 rare earth magnets labeled "Ages 13+" violate federal toy standard F963-08, requiring that high powered magnets not be sold for children under the age of 14, as they pose a choking hazard and risk of intestinal injuries. As of March 2010, Buckyballs packs are labeled "Keep Away From All Children," however, sets purchased before can be returned to Maxfield and Oberton for a full refund (888-847-8716).

After selling out of Buckyballs in December 2009, Aunt Jean's Toys & Treats in Montclair, N.J., decided in January to no longer carry the magnets due to the safety risk. "We always sold them telling parents, 'If there are little ones in the house this is not the product for your family,'" Owner Jeanette Lauture told TDmonthly, "but I'd rather sleep at night than worry if it got in the wrong hands."

Terry Myers, owner of Kaleidoscope Toys in Round Rock, Texas, shared with TDmonthly that months ago, she put up a sign stating that customers must be 18 or older to buy Buckyballs. "It is at my counter with no other toy items," she said. "People always ask about the age limit and this gives us the opportunity to explain the potential danger not only to kids but to pets as well. Teens can't buy it unless a parent is there, so they, too, get the safety spiel."
THIS BANNER IS AN AD:
---
---