---
18 Tips on Expanding Your Specialty Store
Success Offers Options That Are Hard to Choose
Success can bring a new set of stresses. First among them is: What (if anything) should you do if your toy store does better than you'd ever hoped?

Expand in Name

According to Del Howison of the horror-related books/gifts/collectible shop Dark Delicacies in Burbank, Calif., the most valuable marketing lesson came from his wife, Sue, whose idea was to expand in name, not location. After watching many enterprises expand and then fail because of cash flow, they decided to broaden their store's visibility instead of just adding locations.

"Make your name show up in alternative places where your customers are likely to see it," he advised. "We started a very successful line of horror anthologies that have helped expand the name."

They also sell branded items, such as Dark Delicacies' T-shirts, hoodies and even essential oils.





Open a Second, Third or Fourth Store

Nick and Kathleen Morolda, founders of the art stores Cranbury Station Gallery in Monroe Township and Princeton, N.J., advised retailers about multiple locations at Toy Fair 2007. Toy-store owners Erika Evers of Dancing Bear Toys in Asheville and Hendersonville, N.C., and Michael Ziegenhagen, owner of four Playmatters stores in metropolitan Cleveland, also shared their experiences with TDmonthly: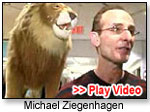 1. Establish a Track Record. Before opening a second store, make sure your first is "comfortably in the black," with a history that allows for reliable sales predictions, Ziegenhagen said. "A store needs about three years to establish a track record, to ensure that the decision was a sound one and there's a synergy between the store and the community it serves.

2. Seize Opportunities. In 1997, several years after opening the first Dancing Bear, "we actually were approached by the owner of a Hendersonville [N.C.] toy store," Evers said. "He was retiring and contacted us to see if we wanted to take his lease."

3. Know the Community. Research the area in which you're thinking of opening a store. Ask area businesses, 'What's your customer like? What's their average income?'" Kathleen advised. In an attempt to open a third store, the Moroldas selected a community with large houses that seemed promising in terms of spending power, but wasn't. They hadn't talked with storeowners, joined the Chamber of Commerce, or gotten to know the community. Ziegenhagen has had to question whether traffic volume in an area could offset lower income levels that don't match his stores' demographics.

4. Choose Locations Wisely. Make sure the store locations are far enough apart so as not to cannibalize each other's sales, Nick warned. Schwartz suggested: "You want to make sure that your target customers can easily reach the store. Is it close to a high school? Is it close to a pizza shop or movie theater where families are already visiting?"

5. Maintain Cash Flow. If you decide to open a new location, provide a large enough cash reserve for the first store to subsidize the second while business is growing, Nick advised.

6. Exploit Your Buying Power. Evers told TDmonthly that increased buying power with two locations has helped her stores' success. With larger orders, she said, "you tend to get free freight or longer paying terms, and we're able to keep more stock because of it."

7. Differentiate Each Store. Ziegenhagen said expansion is about "finding the right location, the right demographic, and matching [them] to the right product assortment and service factor." He had to "fine-tune the staff and the assortment to match the marketplaces" for each new location.

8. Promote Specialty. Ziegenhagen noted that "a lot of people don't know what specialty retail is anymore," but they start to understand it when they have a distinctive shopping experience and a different level of service and interaction with staff.



9. Staff for Success. Jay Demircift (Fig. 11.10), co-owner of six Puzzle Zoo stores throughout California and Texas, notes that as you expand, it's "absolutely vital you also find the right people to take your place and do just as good of a job as you have done in your first store, where you built your reputation." Demircift has found employees through recommendations, which he has found to be much better than simply advertising for help.

10. Know When to Slow Down. After a year and a half of managing three Dancing Bear Toys' locations, all within 30 minutes of each other, the Evers' family — Erika, her sister and her parents — decided it was too much. They closed the third store, Evers said, because "we were spread too thin."

11. Know When to Keep Going. Ziegenhagen believes that if he had acted more quickly, Playmatters could've surpassed its four-store count years ago. "We could have been a multi-metropolitan area operation," he said. "Probably a little bit of venture capital could have achieved that level during the 1990s."

FRANCHISE YOURSELF

The most successful toy-store franchise, Learning Express, which had 143 locations as of September 9, 2010, began in 1987 as a fundraising venture for a nursery school. Founder and CEO Sharon DiMinico was preparing to open a second store in Needham, Mass., when she read an article in Inc. Magazine on franchising. (see Advantages of Franchising)

"I had had to write up an operations manual for the Acton (Mass.) store so it could continue on without me," DiMinico told TDmonthly. "That led me to investigate franchising more seriously."

Think Big

DiMinico had built her entrepreneurial confidence with a ceramic-tile installation business that had a kitchen and bath retail component, which she founded and ran for 10 years. After opening the Needham store, she spent the next three years experimenting with and tweaking her business model, systems and product mix until she was confident they were ready to be shared.

"I sold the first franchise in 1990," she said. At first, she limited her franchises to Massachusetts, selling about 10 in all. However, after she saw the Zany Brainy and Learningsmith chains expand nationwide, she consulted with Deloitte & Touche to determine if her business model had broader potential.

"Their recommendation was that I expand nationally through a regional-developer program, which is what I did," she said. Beginning in 1995, she sold territories to developers who were responsible for selling individual franchises and offering ongoing training and support to owners in their regions.

"In return, I give them a portion of the royalties and a portion of the license fee," she said.

Allow Freedom

DiMinico avoided the fate of the other two chains, which have since closed, by insisting on owner-occupied businesses that are responsible for ordering their own products.

"Our stores don't have the expense of a big distribution center and trans-shipping," she said. "I think that's the reason those stores didn't make it. They would get freight prepaid on the way in, but then, after it came into their warehouse in the East, they'd have to ship it out to their stores in California, for example. That adds a tremendous amount to the cost of goods."

Start Small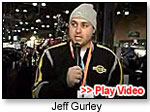 When Jeff and Candy Gurley opened their first Lollipop Shop in Jonesborough, Tenn., they knew right away that they had created something special. Their town attracted tourists from all over the country, who frequently asked the couple if their brightly colored, retro-looking toy and candy shop was part of a franchise.

"That's a nice compliment," pointed out Gurley, especially since he and his wife had designed the shop's distinctive look and logo themselves. "After about six years of getting our trademarks and getting [them] done legally, we thought we'd try to copy the concept in another location to make sure it worked. That's when we opened up the South Carolina store."

Choose Your Strategy



"I wanted our franchises to be more flexible, so if someone owned one, they literally owned it instead of managing it." — Jeff Gurley, The Lollipop Shop

Like DiMinico, the Gurleys used a consulting firm to help develop their franchise model and also opted for giving their franchisees freedom to order items that appealed to their particular demographics.

"I wanted our franchises to be more flexible, so if someone owned one, they literally owned it instead of managing it," Jeff Gurley told TDmonthly. "We do the initial ordering as far as store set-up and design. Then they receive our approved vendors where they can order from and tweak their store for their particular area. If their customers are asking for sugar-free candy or wood toys, they can sell that."

The Gurleys sold their first two franchises in May 2008, and the stores opened that same summer.

"Our overall objective isn't to have a particular number of stores," concluded Jeff Gurley. "We just want several good ones in great locations."

Diana Nelson of Kazoo & Company was able to launch a licensing division in 2008 called Kazoo Global. Amanda Waters is part-owner of the Kazoo Toy Store in the United Concourse at Denver International Airport. The 1,600-square-foot store took two years to put together, including building plans, construction and open–to-buy budgets. The store opened in October 2008.

JUST KEEP GOING

According to Singer, successful entrepreneurs "have the utmost confidence" and will not admit defeat, even when "failing."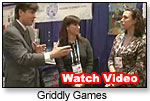 Reisa Schwartzman, owner and president, and Penny Osborn, director of operations, of Griddly Games, said, "We took over a failing company and were fed wrong information, so we thought we knew stuff we didn't."

But when TDmonthly asked them if they encountered any obstacles as they turned the company around, they said, "No, just learn how to position yourself in the marketplace. ... And don't be afraid to make mistakes. If you're afraid to make them you shouldn't be in this business. People should remember to have fun. We're selling games."
Other contributors to this article may have included: Julie Adrian • Michaele Birney Arneson • Leigh Au • Christina Chan • Julia Ann Charpentier • Elizabeth Chretien • Virginia Davis • Laurel DiGangi • Zan Dubin Scott • Lisa Durante • Cicely Enright • Margaret H. Evans • Doug Fleener • Diane Franklin • Janie Franz • Dennis Foley • Dennis Furlan • Rosette Gonzalez • Elizabeth Greenspan • Mort Haaz • Sharri Hefner • Terri Hughes-Lazzell • Kyle Hall • Pennie Hoover • Sheri Jobe • Julie L. Jones • Candyce Kornblum • Christine Lebednik • Susan Ledford • Chris Lundy • Susan Maddela • Hans C. Masing • J.D. Meisner • Adeena Mignogna • Catherine Jo Morgan • Claudia Newcorn • Willow Polson • Marie Raven • Kara Revel • Andrew Robinton • Greg Rock • Brenda Ruggiero • Tamara Schuit • Brent Turner • Vanessa VanderZanden • Jodi M. Webb • Stacy Wiebe• Mark Zaslove • Alex Zelikovsky

Writer's Bio:
ALISON MAREK is an award-winning writer, director and cartoonist whose work has been published by Fairchild Publications and DC Comics (Piranha Press), broadcast on Showtime and other cable networks, and viewed worldwide in film festivals. See her short films and print work on www.alisonmarek.com. Watch her nefarious villains in the web series www.MuggsMovers.com. Get inspired by her cartoons "Daily ARFFirmations to Unleash Your Inner Fido" at www.ARFFirmations.com. Phew! And then ...
Read more articles by this author
THIS BANNER IS AN AD:
---
---