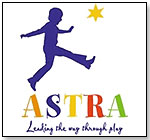 With more than 600 exhibitors and between 500 and 600 retailer attendees, the 2011 ASTRA Marketplace in Anaheim, Calif., was the largest and most successful show yet since its inception in 2004. Two manufacturers told TDmonthly Magazine that they'd written more orders on the first day of the show than they'd ever written at any trade show before. Both exhibitors and retailers were grateful for the show's manageable size and time frame; two days was more than enough for buyers to see the latest products and write their orders.

5-minute recap of Show Highlights:


Get the Flash Player to see this video.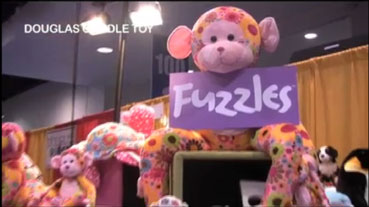 Continuing trends at the Marketplace included new eco-friendly products and companies, including a debut line from Begin Again, which was founded by the same people who brought you Sprig Toys. Next year marks ASTRA's 20th anniversary, and the trade organization is planning an extra special Marketplace, this time in Baltimore, Md.

Watch a 5-minute recap of Show Highlights in the video above, and then look below to see more info on some of the most fun and inventive new toys at ASTRA Marketplace 2011.

Conversation with Kathleen McHugh, President of ASTRA:


Get the Flash Player to see this video.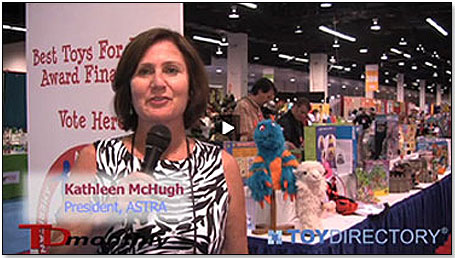 Writer's Bio:
ALISON MAREK is an award-winning writer, director and cartoonist whose work has been published by Fairchild Publications and DC Comics (Piranha Press), broadcast on Showtime and other cable networks, and viewed worldwide in film festivals. See her short films and print work on www.alisonmarek.com. Watch her nefarious villains in the web series www.MuggsMovers.com. Get inspired by her cartoons "Daily ARFFirmations to Unleash Your Inner Fido" at www.ARFFirmations.com. Phew! And then ...
Read more articles by this author