---
Toys in the News: 03-31-11
SUBMIT your news to TDmonthly.
See previous toy industry news.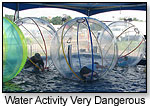 Consumer Alert: CPSC Warns of Deadly Danger with Water Walking Balls. March 31, 2011 — The U.S. Consumer Product Safety Commission (CPSC) is urging consumers to stop participating in a new type of water-related recreational activity, due to the potential risks of suffocation and drowning. The activity is called water walking and the water walking ball has numerous brand or ride names. The fact that the product has no emergency exit and can be opened only by a person outside of the ball significantly heightens the risk of injury or death when a person inside the ball experiences distress. Pre-existing medical conditions, such as heart, lung, or breathing issues, can be made worse by use of this product. . The product is most commonly used by children and is used mainly as a ride in amusement parks, carnivals, malls, sporting events and other high-traffic areas. The product is also sold directly to the public for personal use. PSC has informed state amusement ride officials of the risks associated with this product and encourages state officials not to permit this ride in their state. CPSC does not know of any safe way to use this product.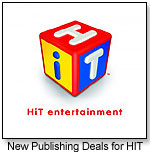 HIT Entertainment Announces Publishing Deals. March 31, 2011 — HIT Entertainment has announced that they have partnered with three South American publishing companies to publish Barney, Thomas & Friends, and Angelina Ballerina books and magazines in various countries. According to a press release, this will be the first publishing program in Latin America for Angelina Ballerina.

WBCP Becomes DC Entertainment Master Licensor. March 31, 2011 — Warner Brothers Consumer Products Global Publishing has become the licensor for DC Entertainment's licensed publishing business. DC Comics is separate from this venture, and DC will continue to handle all publishing and worldwide rights programs for their comics and graphic novels. The deal covers licensing characters for storybooks, chapter books, coloring books, drawing books, and more. Warner Bros already manages all of DC's properties in every category except publishing; the new arrangement "made sense from a strategic standpoint," Dave Rupert, svp of global publishing at WBCP, told Publisher's Weekly.

EBay and GSI Commerce Sued Over Buyout. March 31, 2011 — EBay Inc., which made an offer to buy GSI Commerce for $2.4 billion earlier this week, and GSI, are being sued by a shareholder over claims that GSI is worth more than EBay is purchasing it for. SEPTA (Southeastern Pennsylvania Transportation Authority) is suing both companies, claiming EBay's offer is a "bargain price," according to Businessweek. Michelle Fang, Associate General Counsel at EBay, said in an e-mail that "the suit is without merit."

CPSC Approves New Method Of Lead Paint Testing. March 31, 2011 — XOS Inc, in conjunction with the CPSC, NIST, leading third-party testing laboratories, and other, developed a new method of lead testing, "ASTM F2853-10," over the past two years. The method involves using HDXRF, an XOS-developed technique that measures lead and other regulated elements in coatings and substrates at much lower levels, and with greater precision and reliability, than traditional XRF analyzers. The CPSC's staff report now confirms that ASTM F2853-10 "…is expected to be as effective, precise and reliable as the current CPSC staff method and the methodology used by CPSC staff for compliance determinations…XRF methods other than those specified in ASTM F2853-10 are not considered effective for testing lead in paint and surface coatings for the purpose of conformity with 16 C.F.R. part 1303 at this time". Currently, ASTM F2853 identifies XOS as the sole equipment provider that is compliant with this standard test method.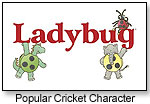 Synergy Licensing Signs Cricket. March 31, 2011 — Synergy Licensing has signed an agreement to represent Cricket Magazine Group, a division of Carus Publishing Company.

Mr. Men Author's Son Publishes Book. March 31, 2011 — Giles Hargreaves, the son of Mr. Men creator and illustrator Roger, has released his first children's book, Douglas.


Wild Creations Picks Up Flipoutz. March 31, 2001 — Flipoutz, a kid-invented bracelet that includes tradeable coins and involves and online community, has announced on their website a partnership with Wild Creations. Wild Creations will manufacture and distribute Flipoutz. Flipoutz will also be appearing on ABC television show "Shark Tank," showcasing their invention to a panel of millionaire judges.

Toys "R" Us to Pay $1.3 Million to FTC. March 30, 2011 — The Federal Trade Commission said Tuesday that Toys R Us, the largest U.S. toy retailer, agreed to pay $1.3 million to settle civil charges that it violated an agency order barring it from discussing its discount-chain competitors with its suppliers.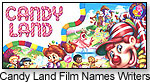 Universal Signs New Writers for Candyland. March 30, 2011 — Jonathan Aibel and Glenn Berger, writers on Kung Fu Panda and its sequel, inked a deal to write Candyland for Universal, according to The Hollywood Reporter

Hot Topic Restructures. March 30, 2011 — Hot Topic has announced several changes to its business structure and staff. The popular teen retailer announced that Amy Kocourek, the chief merchandising officer, has left the company, and Lisa Harper, CEO, will assume responsibility for Hot Topic merchandising. Harper became CEO on March 21 of this year, when Betsy McLaughlin, CEO at the time, resigned. Along with these staff changes, the company is restructuring their business structure, including stopping business at music/MP3 website shockhound.com, and writing down unproductive inventory.



Activision Releases NASCAR Game. March 30, 2011 — Activision Publishing and Eutechnyx announced the release of NASCAR The Game 2011 for Xbox 360 and PlayStation3.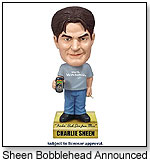 Entertainment Earth to Distribute Funko Sheen Bobblehead. March 30, 2011 — Distributed by Entertainment Earth, the 7" Charlie Sheen Talking Wacky Wobbler Bobble Head by Funko is slated to be available in July, though pre-order availability was announced in a press release today. The bobblehead seeks to immortalize Sheen's recent media antics, and speaks six of the phrases that Sheen has become known for in the past month.

TIF Welcomes New Members of Board of Trustees. March 29, 2011 — The Toy Industry Foundation (TIF) is pleased to announce that Søren Torp Laursen, President, LEGO Systems, Inc. and Kelly Gilmore, SVP, Global Toys and Themed Entertainment at Warner Bros. Consumer Products have joined the Foundation's Board of Trustees.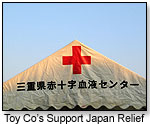 Toy Companies Help Japan. March 29, 2011 — Many toy companies have stepped up to send money and other items to aid the people of Japan as they recover from the earthquake, tsunami, and nuclear disaster plaguing the country. According to Licensmag.com, two of the most notable monetary contributions have come from Toys"R"Us, which has donated a total of $1 million, and Jakks Pacific, which are aiming to raise $200,000. They are matching any donation up to $100,000 by 100%. Build-A-Bear Workshop, Build-A-Bear's charitable organization, is donating $25,000 to the American Red Cross's relief efforts, according to their website.

Random House Children's Books to Release New Seuss. March 29, 2011 — Random House Children's Books will publish seven Dr. Seuss stories that appeared in magazines in the 1950's, but never made it to book form, according to Publisher's Weekly. The stories are slated to be released this Fall, and feature an enhanced color palette as well as an introduction by noted Seuss scholar Charles D. Cohen.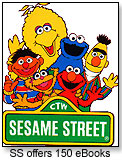 Sesame Street Opens eBookstore on iPad. March 29, 2011 — Sesame Workshop, in conjunction with Impelsys, has announced the launch of the free Sesame Street Bookstore app for iPad. There are more that 150 titles available, including eBooks, audio eBooks, and animated eBooks.

Mattel Can't Seek Damaged Against MGA for Duty of Loyalty Claim. March 29, 2011 — Mattel Inc. is unable to seek damages from MGA over claims that MGA encouraged Mattel employees to breach their duty of loyalty, a federal judge ruled yesterday in Santa Ana, Calif. According to Bloomberg, the judge said "In California, there is no tort for 'breach of duty of loyalty' that is distinct from the recognized tort of 'breach of fiduciary duty.'" This lets several MGA employees off the hook, who weren't fiduciaries. The breach of duty loyalty claims against Carter Bryant are superceded by charges of trade-secret theft.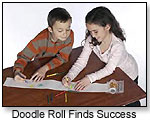 Schylling Associates to Distribute Doodle Roll. March 29, 2011 — The Doodle Roll, a product launched just 4 weeks ago by a husband-wife team of inventors, has been slated to be distributed by Schylling Associates, Inc. Jack Schylling, the company's President and co-founder, said in a press release that "We are very impressed with what Diana and Marc have accomplished so far. They've developed some great products. It will be a pleasure to bring them to the market."

The Hub Announces New Shows. March 29, 2011 — The Hub, a children's station run by Hasbro Inc. and Discovery Communications, has announced its new lineup. Several of the new shows are based on Hasbro toys. "Blythe Loves the Littlest Pet Shop" is based on the Littlest Pet Shop toy line. In "Clue", based on the board game, a group of youths is brought together after witnessing a terrible crime. "The Game of Life" and "Scrabble Showdown" are two new game shows based on classic Hasbro games. Several of their previous shows are based around popular toy lines as well.


HEXBUG to Sponsor London Zoo Sleepover. March 29, 2011 — HEXBUGS and the London Zoo have teamed up to put on ZSL London Zoo's BedBUGS sleepovers for 2011, according to the ZSL website. This is one of many new marketing/PR initiatives HEXBUGS is taking in the UK.

Denver Talk Show Host Warns Parents. March 28, 2011 — Denver talk show host Denise Plante is warning listeners about letting their children play with magnetic toys, according to Fox News Denver. Her 8-year-old son swallowed a ball made up of 20 magnets after putting it in his mouth. However, the toy said it was for children six and up. The boy suffered from stomach pains for a month, but didn't tell his parents what happened because he was embarrassed. The boy is now recovering from several surgeries wherein parts of his intestine had to be removed.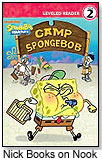 B&N Adds Nick to Nook. March 28, 2011 — Barnes & Noble has announced that it will be offering digital books by Nickelodeon available exclusively on Nook. Characters that will be featured in the e-books include Spongebob Squarepants and Dora the Explorer.

Wham-O Frisbee Flies Onto iPhone. March 28, 2011 — Kiloo announced its new Frisbee Forever app, a flying game for iPhone, iPod Touch and iPad. The app will be available in May.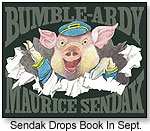 Sendak To Relase First Book in 30 Years. March 28 ,2011 — Maurice Sendak, of "Where the Wild Things Are" fame, will release his first book since 1981 this September, according to a press release. The book, "Bumble-Ardy," is being published by HarperCollins.

Lead Ban May Pose Danger. March 28, 2011 — Due to new restriction on lead in the Consumer Product Safety Improvement Act, child-sized ATV's, mini-bikes, and other children's vehicles have been classified as "banned hazardous substances" because of the small amounts of lead embedded in the metal parts. This is problematic, as many children are now riding adult sized ATV's, a practice which the CPSC and the ATV industry have decried for being unsafe. The CPSC seems to recognize this and has also said that the lead in the ATV's does not pose a hazard to children. According to the Star Tribune, the bill is being discussed in congress, where many manufacturers hope that some restrictions will be lifted.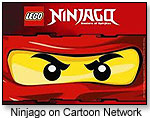 Lego Group Builds Ninjago Property. March 25, 2011 — The LEGO group has officially announced their property Ninjago's new television show, which will air on the Cartoon Network in the US later this year. "The Ninjago universe combines the core Lego value of creativity with teamwork and mastery of skills, which the series artfully leverages to create a new and compelling experience to inspire children's imaginations," says Jill Wilfert, vice president of licensing and entertainment at Lego Group.

TDmonthly Exclusive WTHRA Coverage. March 25, 2011 — TDmonthly's videographers were at WTHRA Western States Toy & Hobby Show last weekend, and as of today we are the only publicly available online source for videos of new products and companies that were shown. You can see our coverage here. We will be updating over the next several days, so be sure to check back.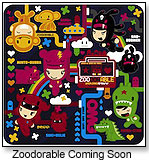 CopCorp Gets Zoodorable. March 25, 2011 — CopCorp Licensing will be in charge of coordinating the global licensing program for Han L. Lee's new Zoodorable brand. So far three manufacturers have been signed on in the US: Hybrid Apparel for apparel, H.E.R. Accessories for jewelry and hair accessories, and License 2 Play Inc. for plush, plush pillows, vinyl and pvc figures.

Toys 'R' Us Lands Exclusive Rio Deal. March 25, 2011 — Toys 'R' Us announced an exclusive agreement with Twentieth Century Fox Consumer Products to launch a merchandising program for the upcoming movie Rio in April. The deal will include dozens of products inspired by the movie, including a toy line, video games, and books.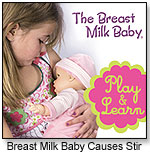 Breast Milk Baby Causes Stir. March 25, 2011 — Just a week after Mattel's Monster High shaving-waxing doll scandal, the internet is abuzz with talk of another doll that might sexualize young girls: the new Breast Milk Baby doll from Berjuan Toys. According to the company, the doll is intended to "revolutionize our nation's attitudes to good infant health, while letting little girls share in the wonder and magic of motherhood." However, some are objecting to the cloth top that young girls are supposed to wear when playing with the doll, which has two flowers to illustrate the nipples, so girls know where to guide the doll's mouth. While some have already objected to the idea of dolls training girls to be caregivers and "little mommies" from toddlerhood on, some are seeing this as a good thing. As one woman said, "Why not teach them young? Tons of dolls come with bottles, and that is a man-made, secondary way to feed babies." A video of the doll can be seen here.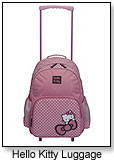 Sanrio Renews Conair, Adds Luggage. March 24, 2011 — Fluid World, U.K. licensing agent for Sanrio, announced the extension of its relationship with Conair, which has plans to add Hello Kitty fashion, sport and leisure bags and luggage.

Little Miss Princess Gets Swarovski Sparkles. March 24, 2011 — Art You Grew Up With announced the release of its Swarovski Crystal embossed limited edition print of Little Miss Princess, the latest character to join Mr. Men and Little Miss.

EA Launches Madden NFL Football in 3D. March 24, 2011 — Electronic Arts announced today that Madden NFL Football, the first EA Sports title available for Nintendo in 3D, hits retail stores throughout North America Sunday.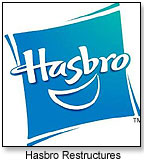 Hasbro Europe Strengthens Licensing Team. March 23, 2011 — Hasbro's Natalie Harvey has been appointed to the new position of European franchise development and marketing director.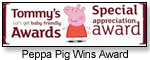 eOne's Peppa Pig Wins Special Award. March 23, 2011 — Entertainment One's Peppa Pig received a special appreciation award at Tommy's Let's Get Baby Friendly awards in acknowledgment of the funds that Peppa has helped the charity raise over its six-year partnership.

Collins Joins MGA. March 23, 2011 — MGA Entertainment announced the appointment of Casey Collins as executive vice-president of global licensing

Mattel to Webcast First Quarter Earnings Call. March 23, 2011 — Mattel, Inc. today announced that it will webcast its quarterly conference call, led by chairman/ceo Robert A. Eckert, on Friday, April 15, 2011, at 8:30 a.m. Eastern time. According to a press release, the conference call will be webcast on the "Investors & Media" section of the company's corporate Web site.

Elizabeth Taylor Passes Away at 79. March 23, 2011 — (Reuters) After six weeks of hospitalization, the legendary film star passed away today at the age of 79. She was suffering from congestive heart failure and had been ill for quite some time.

Interest in Toys Predicts Autism Treatment's Effectiveness in Toddlers. March 23, 2011 — A new study has found that toddlers with autism who played with a limited number of toys showed more improvement in their communication skills following parent-guided treatment than those receiving other community-based treatments.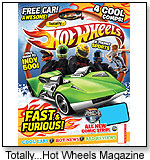 Titan Launches Hot Wheel Mag. March 23, 2011 — Titan Magazines is launching Totally...Hot Wheels magazine tomorrow, March 24, according to their website. The magazine will be published quarterly, and each issue includes a free Hot Wheels car and double-sided poster.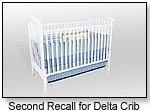 Second Infant Death Prompts Re-Announcement of Delta Enterprise "Safety Peg" Drop-Side Crib Recall to Repair. March 22, 2011 — The U.S. Consumer Product Safety Commission (CPSC) and Delta Enterprise Corp., of New York, N.Y. are re-announcing the 2008 recall of more than 985,000 drop-side cribs with "Crib Trigger Lock and Safety Peg" hardware. In January 2011, CPSC and Delta learned of a 2009 death in which 7-month-old girl from Colorado Springs, Colo. became entrapped and suffocated between the detached drop-side and mattress of her recalled crib. The crib was purchased secondhand and re-assembled without safety pegs in the bottom tracks. Missing safety pegs can create a situation where the crib's drop-side rail disengages from the track. This can create a hazardous space in which an infant can become entrapped and suffocate. At the time of the October 2008 recall, CPSC notified consumers about the death of an 8-month-old girl who became entrapped and suffocated when the drop side of the crib detached. The crib involved in this incident also was re-assembled without safety pegs. At the time of the October 2008 recall announcement, there were reports of two entrapments and nine detachments in cribs without safety pegs.This re-announcement involves cribs that were made in Taiwan and Indonesia. The cribs were sold at major retail stores including Kmart, Target and Walmart between January 1995 and December 2005 (through September 2007 for model 4624) for about $100. Parents and caregivers should immediately stop using cribs that are missing a safety peg on either leg of the drop side and contact Delta to receive a free, easy-to-install repair kit.

PS Brand Makes Disney, Marvel Light-Up Sunglasses. March 22, 2011 — This spring, PS Brand's Suntime will launch a line of Disney and Marvel light-up sunglasses for children, according to a press release. The collection will include properties such as Cars, Toy Story, Mickey mouse, Disney Princesses, Tinkerbell, Spiderman, and Captain America.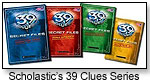 Scholastic Leaves 39 Clues at Taco Bell. March 22, 2011 — Scholastic Media announced an agreement with Taco Bell to promote its series "The 39 Clues," one of the company's most popular brands.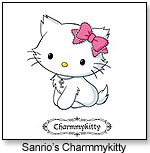 Sanrio Steps Into Charmmykitty Shoes. March 22, 2011 — Sanrio has signed a deal with Royer Group, a long-term Sanrio partner, for Charmmykitty shoes.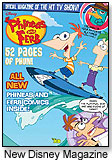 Disney Publishing Worldwide Expands Offerings. March 22, 2011 — Disney Publishing Worldwide has announced in a press release the release of a new bi-monthly magazine for kids, Phineas and Ferb. They also are planning Thor, Cars 2, and Captain America magazines to be release later this year. Cars magazine will be a subscription-based monthly magazine.

Rubie's Australia acquires Deerfield. March 22, 2011 — Rubie's Masquerade Co Australia Pty Ltd has announced the acquisition of costume specialist Deerfield Pty Ltd.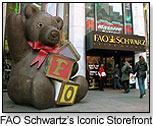 Iconic Toy Store FAO Schwartz May Have to Move. March 22, 2011 — FAO Schwartz is in arbitration with realtor Boston Properties. The toy store's lease runs out in 2012, and Boston Properties has indicated that FAO Schwartz might not be the most profitable business to be in a such an ideal location. According to Crain's New York, a spokesperson for Boston Properties declined to comment.

TIA to Host First-Ever "California Toy Day" at Sacramento. March 22, 2011 — With more than 20% of its members located in California and recognizing the State's position at the forefront of legislative and regulatory activity, the Toy Industry Association has scheduled its first-ever "California Toy Day" in Sacramento on June 7-8, 2011. The event will bring together representatives of toy companies and importers who are doing business in California for a series of small group meetings that will be scheduled with members of California's legislature and other key decision makers and influencers.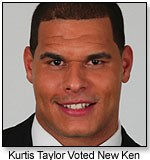 Search For New Ken Is Over. March 21, 2011 — Mattel has found the man they will model the new Ken doll after. The winner of an online social media campaign featuring a series of webisodes called "Genuine Ken: The Search for the Great American Boyfriend," former Iowa State defensive lineman Kurtis Taylor is the man who emulates what Mattel thinks Ken should be. Judges were won over by Taylor's respectful treatment of women and romanticism, according to the New York Times.

Leigh Anne Brodsky, President of Nickelodeon Consumer Products to Be Inducted into Licensing Industry Hall of Fame. March 21, 2011 — Leigh Anne Brodsky, president of Nickelodeon & Viacom Consumer Products and member of the Toy Industry Association (TIA) Board of Directors, has been selected for induction into the International Licensing Industry Merchandisers' Association (LIMA) Licensing Industry Hall of Fame, which has been honoring licensing industry veterans who have made unique and outstanding contributions to the business since 1986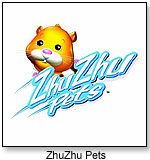 ZhuZhu Pets Teams with Nordic Company. March 21, 2011 — K.E. Mathiasen has been appointed by Lisle International to produce ZhuZhu Pets merchandise across the Nordic Region. The products will include apparel, such as t-shirts, and home textiles, such as bedding, according to a press release.

American Academy of Pediatrics Updates Car Seat Recommendations. March 21, 2011 — The AAP has issued new policies for keeping toddlers in rear-facing seats, and for the age/height requirements for riding in belt-positioning booster seats. You can read the full report here.

Crayola Takes Coloring Digital. March 21, 2011 — Griffin Technology and Crayola have formed a partnership to produce Crayola ColorStudio HD, a multi-activity drawing application for iPad with a custom-built digital stylus that combines the coloring activity with cutting-edge mobile technology.

Moshi Mag a Success. March 21, 2011 — Moshi Mag, the Moshi Monsters fan magazine, has announced that they will increase its print run for the second issue of the magazine, in order to fill demand.
ALEX Releases First App. March 18
http://www.alextoys.com/media/document/PR317monsterpdf.pdf
ALEX has announced the release of its first app, Moody Monster Manor. The appw ill be available for free download on its website, beginning Friday, March 25. According to a press release, Moody Monster Manor is an app that teaches kids about emotions through interactive games featuring cute, non-threatening monsters.

SEGA Announces Thor and Captain America 3D Games. March 18, 2011 — SEGA Europe Ltd. and SEGA of America, Inc. today announced Thor: God of Thunder and Captain America: Super Soldier, scheduled for release this spring and summer, will feature eye-popping stereoscopic 3D graphics on the Xbox 360®video game and entertainment system from Microsoft and the PlayStation®3 computer entertainment system platforms. Additionally, both games will be coming to the Nintendo 3DS system later in the year as an immersive new handheld 3D experience, according to a press release.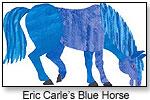 Barnes & Noble Partners With Eric Carle. March 18, 2011 — For the next four months, Barnes & Noble will feature the artwork of famous children's book author/illustrator Eric Carle in stores, on its website, and on curriculum guides distributed at B & N Educator Nights, according to Publisher's Weekly. The campaign launches this Saturday with a nationwide Eric Carle storytime, and the focus of the promotion will be Carle's most recently released book, The Artist Who Painted a Blue Horse.

Players' Gameplay on Facebook Made More Delicious Through Virtual Gifts Featuring Florida's Natural Juice Products. March 18, 2011 — EA today announced it will be collaborating with Florida's Natural juices to feature its products in the Playfish Restaurant City and Pet Society social games as in-game features and giftable virtual items.

Joester Loria Expands Pinkalicious. March 18, 2011 — The Joester Loria Group announced deals with Unique Industries and DecoPac to develop Pinkalicious party goods, based on the HarperCollins Pinkalicious book.


Planeta Junior Racks Up 88 Maya Deals. March 18, 2011 — Planeta Junior announced that more than 88 companies have joined the "Maya the Bee 3D" program in the south of Europe. "Maya the Bee 3D" is a TV series targeted to ages 2-6 and produced by Studio 100 and Planeta Junior that will broadcast next year.

Scholastic Celebrates I Spy. March 17, 2011 — Scholastic is celebrating the 20th anniversary of I Spy. There will be a celebration hosted in Times Square on April 12, and the company is publishing a new I Spy book. Also to be released are two interactive games, and five new games from Briarpatch, according to a press release.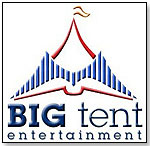 Big Tent Renews Domo Deals. March 17, 2011 — Big Tent Entertainment inked multi-year agreements with Concept One and Dark Horse to extend the companies' rights to develop a wide range of Domo products.

Universal and Walmart Unveil Hop Merchandise. March 17, 2011 — Universal Pictures and Walmart announced a retail program tied to the upcoming live action/CG-animated comedy Hop, which hits theaters April 1.


Mattel's Shaving, Waxing Dolls Sparks Controversy. March 17, 2011 — One of Mattel's new Monster High Dolls, a teen werewolf named Clawdeen, has some experts up in arms. According to Fox News, the doll claims, "My hair is worthy of a shampoo commercial, and that's just what grows on my legs. Plucking and shaving is definitely a full-time job but that's a small price to pay for being scarily fabulous." Some experts allege that this will give young girls the impression that they have to change who they are to be sexually appealing, or might encourage body preoccupation in them. However, the senior public relations manager at Toys "R" Us said "The 'Monster High' doll is the most popular fashion doll we have today... We haven't had any complaints from parents, customers who are buying this doll are very happy with the product and we cannot keep the dolls on the shelves."

Person-to-Person Socialization Decreases, Toy Use Stays Strong with Kids. March 17, 2011 — According to the NPD Group's Kids Leisure Time 2011 report, kids are spending more and more of their leisure time online. While kids aged 2-4 spend 17.5 hours a week interacting directly with friends or siblings, older kids (ages 9-12) only spend 10.8 hours doing the same. This older generation appears to be getting a lot of its social fulfillment from online or cell phone social networking. In spite of this move toward virtual entertainment, it appears that kids are spending the same amount of time each week playing with their toys, and, in fact, the number may have increased slightly since 2009.

MEGA Brands Announces 2010 4Q Results. March 17, 2011 — MEGA Brands today announced a 2010 fourth quarter net sales increase of 4%, and a consolidated net sales increase of 9% for 2010 as a whole. According to a press release, the company saw its greatest increase in the toys segment, with 20% growth in worldwide toy sales in 2010.

Spin Master Donates to Japan. March 16, 2011 — Spin Master toys has announced that it will donate $100,000 through the Red Cross and Israel's Forum for International Humanitarian Aid to assist search and rescue programs for victims of the Japanese earthquake.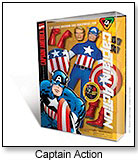 Captain Action Back in Marvel Gear. March 16, 2011 — Round 2 and CA Enterprises announced an agreement with Marvel to put Captain Action back in Marvel Comics costumes for the first time in 40 years.

Sony Taps Six Flags, Hot Topic for Smurfs. March 16, 2011 — Sony Pictures Entertainment is teaming up with Six Flags Entertainment Corporation to promote the release of The Smurfs feature film at all domestic parks and an in-store promotion at Hot Topic stores.

Company Finds Import Duty Violations, Fires Executives. March 16, 2011 — East Rutherford-based Kid Brands Inc. has fired the president of one of its juvenile products subsidiaries after discovering the subsidiary failed to pay the correct import duties on wooden furniture made in China, the company said Tuesday.

Pogo Sticks Recalled by Bravo Sports Due to Risk of Serious Injury. March 16, 2011 — The U.S. Consumer Product Safety Commission, in cooperation with the firm named below, today announced a voluntary recall of the following consumer product: About 169,000 Pogo Sticks from Bravo Sports, sold at mass merchandisers nationwide and online by Web retailers from May 2010 through March 2011 for between $25 and $40. The bottom of the pogo stick's frame tube can break or come apart and a pin holding the spring in place can break, posing laceration and fall hazards to consumers. Consumers should immediately stop using the recalled pogo sticks and contact Bravo to receive a full refund.

Hape International Announces Staff Changes. March 16, 2011 — Hape International has announced in a press release that former sales manager Lissette Paez will now manage key mass market accounts and act as the liason for custom product development, as well as manage the South American market. In her place, Hape has hired JC Sales to cover gift and toy accounts in Florida, the Bahamas, and the Caribbean.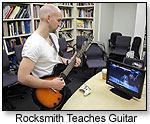 Ubisoft Introduces Rocksmith. March 15, 2011 — Though sales of music video games fell a whopping 46% last year, Ubisoft is launching a new game this year that is based on the guitar, according to the Los Angeles Times. However, unlike other games in the genre, Rocksmith uses a real guitar, and can actually teach users how to play. The game starts off with easy challenges, simply strumming a few chords or notes. The game can pick up on areas the player has difficulties with and adjusts the game for that, including impromptu tutorials for challenging techniques. The price has not yet been set.

The Orb Factory Limited Announces Fancy Nancy License. March 15, 2011 — The Orb Factory Limited, a Canadian designer and manufacturer of innovative toys announced that it has signed a U.S. and Canadian licensing agreement for the popular children's property Fancy Nancy.

NRF Says Legislation to Delay Swipe Fee Reform Would Deprive Consumers of Debit Card Discounts. March 15, 2011 — The National Retail Federation said legislation introduced today to delay swipe fee reform scheduled to go into effect this summer would block retailers from giving discounts to consumers who use debit cards and would cost merchants and the public more than $1 billion per month.

TIA Recommends Registration With CPSC Database. March 15, 2011 — The Toy Industry Association suggests that toy manufacturers register with the CPSC Consumer Product Safety Information Database. The database, which officially launched March 11, allows consumers to report harm or risk of harm from products. The CPSC forwards these reports to the manufacturer involved, who then has 10 days to respond. In order to receive this information as quickly as possible, manufacturers should register to the site.


20th Barbie DVD Released. March 15, 2011 — Today, Mattel released the 20th Barbie DVD since 2001. In "Barbie A Fairy Secret," Barbie finds out two of her best friends are fairies, according to a press release. 2010's "Barbie: A Fashion Tale" grossed almost $17 million last year, and "Barbie in a Mermaid Tale" grossed more than $14 million. Universal Pictures is in the process of creating a live-action Barbie movie, but for now kids and parents will have to settle for the straight to DVD releases.

Lawyers Investigating RC2 Buyout. March 15, 2011 — Several law firms are investigating the recent acquisition of RC2 toys by Tomy, according to the Shareholders' Foundation. Lawyers are looking into the RC2 Board of Directors' decision to sell to Tomy, with some people saying that they breached their fiduciary duties by not shopping around enough for the offer that would most benefit their shareholders, and selling to Tomy for what may have been less that the actual value of the company's shares.

Hasbro Signs Jagex for Transformers Game. March 15, 2011 — Hasbro announced a strategic development agreement with Jagex to jointly create an online game based on the Transformers brand.

Toys "R" Us Cancels $1.1 Billion Loan. March 15, 2011 — Toys "R" Us recently canceled a $1.1 bil loan transaction in order to refinance their debt and reduce the borrowing costs, according to Bloomberg.

Florida Senate Panel Adopts Measure to Protect Fast-Food Toys. March 15, 2011 — A Florida Senate panel adopted a measure that would prevent city governments in the state from passing laws that ban the practice of giving toys away with fast-food meal, according to the Kansas City Star. This provision was included with a bill that would create harsher penalties for restaurants that hand out take-out food menus and other fliers illegally in hotels.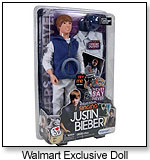 Justin Bieber Never Say Never Singing Doll Heads to Walmart. March 15, 2011 — The Justin Bieber Concert Collection Never Say Never singing doll is ready to hit shore shelves and will be exclusively available at Walmart starting this month.

Walmart Announces New Online Service. March 14, 2011 — Walmart has launched a new online ordering program this month, expected to be at 3,600 of their US stores by June. According to a press release, the service allows customers to go online and order from 40,000 products, which will be available for pick up the same day at their local Walmart store.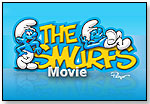 C-Life Jumps into Juniors with Smurfs. March 14, 2011 — C-Life Group announced the launch of their juniors division with a Smurfs t-shirt line, the result of a partnership with Sony Pictures Entertainment for the upcoming The Smurfs feature film, which will hit theaters Aug. 3.

The Hub Struggles. March 14, 2011 — The Hub, Hasbro and Disney Communications' new television station, could be suffering at the hands of Mattel. As Hasbro's main competitor, the company has refused to advertise on The Hub, according to Variety. The station wants to increase their original programming to entice viewers, hopefully becoming so successful that it forces Mattel and other competitors to advertise there. In the mean time, Hasbro takes up 15% of the advertising on its own.

Tomy To Acquire RC2. March 11, 2011 —
Japanese toy company Tomy will acquire U.S. based toy design, production, and marketing company RC2, according to a press release. The acquisition is valued at $640 million. Curt Stoelting, Chief Executive Officer of RC2, said, "This is an exciting day for all of us at RC2 and we couldn't be more pleased to be joining forces with the team at Tomy," while Kantaro Tomiyama, President & CEO of Tomy commented, "This merger further enables Tomy to move towards our goal of increasing our global profile adding significant additional business in North America and Europe, creating a stronger global platform for future growth."

February Brings More Good News for Nation's Retailers. March 11, 2011 — Improvements in the U.S. economy bolstered retailer's February sales, reflecting improved consumer sentiment as it relates to spending. According to the National Retail Federation, retail industry sales (which exclude automobiles, gas stations, and restaurants) for February 0.6 percent seasonally adjusted from January and 4.2 percent unadjusted year-over-year.

Square Enix Sets Deus Ex Release. March 11, 2011 — Square Enix announced that its game Deus Ex: Human Revolution will arrive at North American retailers Aug. 23. The game is an action RPG that offers open-ended, hybrid game play, and will be available for PlayStation3 and Xbox 360.

Ketchum West and Mattel/ Barbie Win. March 11, 2011 — Ketchum West won PRWeek's Campaign of the Year 2011 award. The winning campaign involved letting consumers vote for Barbie's new career, which ended up being Computer Engineer. The campaign resulted in a 144% increase in sales for the Barbie "I Can Be" line.

CPSC Launches New Consumer Product Safety Information Database Today. March 11, 2011 — Today, the U. S. Consumer Product Safety Commission (CPSC) goes live with the SaferProducts.gov database mandated by Congress, as part of the Consumer Product Safety Improvement Act.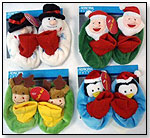 Atico International USA Recalls Holiday Rattle Baby Slippers Due to Choking Hazard; Sold Exclusively at Walgreens. March 11, 2011 — The U.S. Consumer Product Safety Commission, in cooperation with the firm named below, today announced a voluntary recall of the following consumer product: About 57,000 Holiday rattle baby slippers, sold at Walgreen stores nationwide from October 2010 through January 2011 for about $5. The internal stuffing and rattle inside the slippers decorative figures can be pulled out, posing a choking hazard to young children. Consumers should immediately stop using the slippers and return them to any Walgreen location for a full refund.

Kid O Products Recalls Wooden Puzzles Due to Choking Hazard. March 11, 2011 — The U.S. Consumer Product Safety Commission, in cooperation with the firm named below, today announced a voluntary recall of the following consumer product: About 1,400 Wooden Fruit Puzzles from Kid O Products, sold at specialty children's stores nationwide from November 2010 through February 2011 for about $12. The knobs attached to the puzzle fruits can come loose, posing a choking hazard to young children. Consumers should immediately take the recalled puzzles away from children and return them to the retail store where they purchased it for a full refund.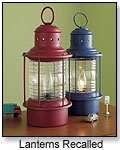 "Camp Nod" Lantern Nightlights Recalled Due to Shock and Fire Hazard; Sold Exclusively at The Land of Nod. March 11, 2011 — The following product safety recall was voluntarily conducted by the firm in cooperation with the CPSC: About 9,700 "Camp Nod" lantern nightlights, sold exclusively at The Land of Nod stores in Illinois and Washington, The Land of Nod catalog and website from September 2004 through October 2010 for about $30 to $35. An electrical short circuit can occur in the nightlight's wiring, posing a risk of fire or shock hazard to consumers. Consumers should immediately stop using the nightlight and return it to The Land of Nod to receive a merchandise credit for the purchase price.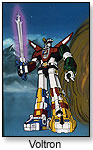 Voltron Conquers Consumer Products. March 11, 2011 — Classic Media and World Events Productions announced new consumer products partners for Voltron in the U.S. The new partners join Mattel, which is developing master toy lines, and THQ, which will produce video games based on the Voltron franchise.

Harry Potter Comes To New York. March 10, 2011 — Harry Potter: The Exhibition will open at Discovery Times Square on April 5, 2011. The last, previously unscheduled stop on its tour before going national, the exhibit will showcase hundreds of artifacts used in the movies in a 14,000 square foot interactive exhibit. The exhibit has toured the country, stopping in Chicago, Boston, Toronto, Seattle, and now, New York, and will move overseas when its time at Discovery Times Square is up, according to a press release.

U.S. Officials Pushed Products Deemed Unsafe by China. March 10, 2011 — In 2007, two U.S. Congressmen privately admonished a Chinese official about the sudden spike in potentially harmful Made-in-China products being shipped around the world, according to a cable from the U.S. embassy in Beijing obtained by WikiLeaks and provided to Reuters by a third party.

Thomas & Friends Pillow Pets Soon to Come. March 10, 2011 — Hit Entertainment has teamed up with Ontel Products and CJ Products to create Thomas & Friends inspired Pillow Pets. According to a press release, the product will be available later this year, and will be the first licensed property to be used for Pillow Pets.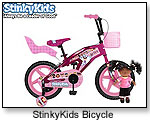 Cycle Force Adds StinkyKids Line. March 10, 2011 — Stone America Licensing announced today that Cycle Force Group has been appointed to make StinkyKids bicycles, scooters, skateboards, skates, safety gear and accessories

Discovery Launches TLC Baby. March 10, 2011 — Discovery communications and Spuds will be working together to develop a line of feeding products for TLC Baby, to be released this spring. The line of products will be made from reclaimed potato starch, resulting in toxin free, eco-friendly items. Items will include plates, bowls, dishes, utensils, sippy cups, bottles, and more.

Tesco to Release Lego Star Wars 3. March 10, 2011 — Tesco Entertainment announced the release of its Lego Star Wars 3 computer game in March.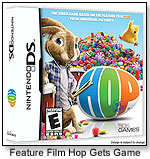 505 Announces Hop Nintendo Game. March 10, 2011 — 505 Games announced an agreement with Universal Partnerships and Licensing to release a Nintendo title based on Universal Pictures and Illumination Entertainment's upcoming film release, Hop.

Lego Spinjitzu Wins Aussie Award. March 10, 2011 — Lego Spinjitzu has won the Toy of the Year Award at the Australian Toy Association's annual Product of the Year Awards.

Suzy's Zoo Partners with Dalmatian Press. March 10, 2011 — Dalmatian Press is developing coloring books, Level 1 Reader Books, and Board Books for the Little Suzy's Zoo and Duckport character sets, according to a press release. The books will be available from Target, Dollar Tree, and other retailers across the country.


HIT To Release Angelina DVD. March 9, 2011 — Hit Entertainment announced the release of "Pop Star Girls," a new Angelina Ballerina DVD, which will arrive in stores March 21.

Mattel and CEO Robert A. Eckert Honored by the Exceptional Children's Foundation. March 9, 2011 — Today, the Exceptional Children's Foundation will present Robert A. Eckert, chairman and CEO of Mattel, with the Community Leader Award at the ECF 65th Anniversary Gala.

NAM Asks CPSC for Three-Month Extension of "Soft Launch" of Consumer Complaint Database. March 09, 2011 — On March 8, 2011, the National Association of Manufacturers (NAM) submitted a letter to the Consumer Product Safety Commission (CPSC) urging the CPSC to extend the "soft launch" phase of its online consumer product safety complaint database by three months to allow the Commission and businesses to address the flaws that have been identified since its January 2011 debut.

Fun World Recalls Little Pet Vet and Dr. Littles Halloween Costumes with Toy Stethoscopes Due to Choking Hazard. March 9, 2011 — The U.S. Consumer Product Safety Commission, in cooperation with the firm named below, today announced a voluntary recall of the following consumer product: About 1,800 Little Pet Vet costumes and Dr. Littles costumes, imported by Fun World, Inc. and sold at novelty stores, costume and party supply stores nationwide from August 2010 through October 2010 for about $15. The costumes are sold with a toy stethoscope accessory. The plastic ear pieces at the end of the stethoscope can be pulled off, posing a choking hazard to young children. Consumers should immediately take the stethoscope away from children and contact Fun World for instructions on returning the stethoscope for a full refund.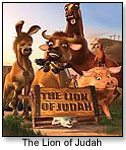 AMG Inks Five-Year Deal With Warner Bros. March 9, 2011 — AMG Films, a wholly owned division of AMG Holdings, has announced that it has inked a five-year, first-look deal with Warner Bros. Home Entertainment Group for television, DVD and digital rights in the U.S. and in select foreign territories, according to a press release. The first film, The Lion of Judah, is an animated film about Easter. Other films include an animated feature about animals in Africa, a prequel to The Lion of Judah, a movie about surfer Ian McCormack, an 18th century period piece, and Our Father, a dramedy written by John Candy and Gene Quintano.

Ape Brings Casper Back to Comic Books. March 8, 2011 — Ape Entertainment and Classic Media announced that the publisher will be adding the Casper's Scare School property to its roster, featuring the Casper the Friendly Ghost and all of the characters from the CGI-animated "Casper's Scare School" television series.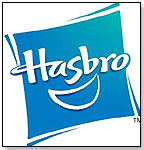 Hasbro and Lanard Settle Dispute. March 8, 2011 — Hasbro has dropped charges of patent infringement against Lanard Toys, after Lanard agreed to stop selling the products Hasbro thought infringed on their patents, according to Manufacturing.net. The lawsuit was brought on in 2010, seven years after the toys went on the market. Lanard tried to claim that Hasbro's charges were blocked by the "Theory of Laches," which can void patent holders' rights after six years. However, in the interest of resolving the lawsuit, Lanard has agreed to take these products off the market.

Lawless Entertainment to Represent Young Legends. March 8, 2011 — Film and television company Lawless Entertainment has announced in a press release that it will be representing the new Young Legend tv series. The show focuses on the childhood of such characters as Dracula, Helen of Troy, and King Arthur. The series is being produced by Jeffrey Taylor of Stagescreen Productions, and will be primarily marketed toward young females.

Bella Luna Toys Receives Accolades. March 8, 2011 — Bella Luna Toys has been awarded the Green America Business Seal of Approval, as well as being named a "Best Website for Fair Trade Toys" by Reader's Digest, according to a press release.

CEO of Del Visionaries, LLC Named to Honor Roll. March 8, 2011 — Anthony Delmedico, CEO of Del Visionaries, LLC, and author of The Little Green Money Machine, has been named to the National Honor Roll of American Entrepreneurs. Delmedico's Little Green Money Machine for kids includes a book and business stand that help lay a foundation for financial literacy and social entrepreneurship.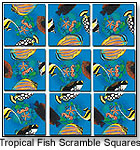 Scramble Squares Named in Dr. Toy List. March 8, 2011 — Four designs of Scramble Squares by b. dazzle have been named to Dr. Toy's Best Classic Toys for 2011 list. The designs include Soccer, the Serengeti, Tropical Fish, and Butterflies.

Cartoon Branding Most Effective Way To Sway Kids Food Choice. March 7, 2011 — Researchers have found that children prefer cereals that feature popular cartoon characters on the box over others, regardless of the taste, according to Businessweek. In a study, four boxes were filled with the same cereal. Two boxes were called "Sugar Bits" and two "Healthy Bits;" one of each kind had a picture of the same cartoon character on it. The children participating in the study favored the cereal with the cartoons on the box, and after that, the preference was for the cereal called "Healthy Bits." "Sugar Bits," without the cartoon, was the lowest rated cereal. The study seems to show that messages about healthy eating are successfully trickling down to youngsters. However, it also shows just how powerful marketing can be for children. "Take these cartoon characters and put them on high-fiber, low-sugar cereals, and target them to children... this should be an opportunity for food manufacturers who are concerned about the obesity epidemic in our youth to get them to choose healthier cereals," said Keri Gans, a spokesperson for the American Dietetic Association.

Toys 'R' Us Said to Outline Prices on $1.1 Billion of Term Loans. March 7, 2011 — Toys "R" Us Inc., the world's biggest toy retailer, outlined initial price guidance on $1.1 billion of term loans it's seeking to refinance debt and reduce borrowing costs, according to two people briefed on the matter.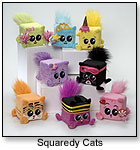 Toys 'R' Us and Gund Partner for Plush. March 7, 2011 — Gund announced the launch of its Squaredy Cats plush toy line at Toys 'R' Us and other independent toy stores. The Squaredy Cats license positions Gund in the coveted tween marketplace for the first time.

Mattel Announces Closure of Shanghai Barbie Store. March 7, 2011 — Just two years after opening a six-story Barbie concept store in Shanghai, Mattel has announced its closure. According to MSNBC, the store opened on Barbie's 50th "birthday," and included more than 45 product lines, a cafe, and a spa. Though the store was, in the end, not successful, its closure may not be indicative of a decline in the doll's worldwide popularity. Barbie sales rose 8% in the fourth quarter of 2010, and China only made up 2.5% of the dolls sales.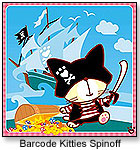 Cop Corp Global Launches Fiona & the Funky Pirates. March 7, 2011 — CopCorp Licensing chose BLC&EE for its global launch of Fiona & the Funky Pirates, the first ever spin-off property from its Barcode Kitties brand.

Mr. Men Adds Character for Royal Wedding. March 7, 2011 — Egmont Publishing Group announced that a new character called "Little Miss Princess" is joining the Mr. Men family this spring to celebrate the 40th anniversary of the Mr. Men books and the Royal Wedding.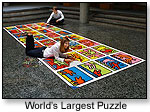 Ravensburger Builds on Licensed Puzzles. March 7, 2011 — Ravensburger announced the addition of three licensed properties to its puzzle line-up: Keith Haring, Animal Planet and Highlights Magazine.

Mattel Ranks 5 on List of 100 Best Corporate Citizens. March 7, 2011 — Mattel has moved up 24 spots since last year to land at #5 on CRO Magazine's "100 Best Corporate Citizens List" for 2011, according to a press release. The ranking is based on seven categories, including environment, climate change, employee relations, human rights, governance, finance, and philanthropy.

New Tests of Children's Jewelry Show High Levels of Cadmium, Study Finds. March 4, 2011 — Cadmium likely isn't the first thing on your mind when you buy a cheap little bracelet or necklace for your child. But maybe it should be.

Retail Sales Up in February. March 4, 2011 — Same-store sales increased 4.4 percent in February, according to Kantar Retail, declining from the 4.9 percent gain in January, but up over the 3.9 percent increase reported in February 2010. According to Kantar Retail, February sales held up despite the impact of winter storms and rising fuel prices that appeared to affect shoppers' spending plans.

Highstreet Media Wins Ox Tales. March 4, 2011 — Meander Studio, creator of the Ox Tales comic, has appointed Highstreet Media as global licensing agent for "Ox Tales" and its cast of characters, including Ollie Oxen.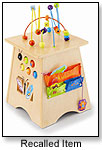 Manhattan Group Recalls Parents Wooden Activity Toys Due to Choking Hazard. March 4, 2011 — The U.S. Consumer Product Safety Commission and Health Canada, in cooperation with the firm named below, today announced a voluntary recall of the following consumer product: About 400 Parents® Busy Time Activity Centers™ from the Manhattan Group LLC, sold at specialty and gift stores nationwide and through mail order catalogs and online and in Canada from December 2010 through February 2011 for about $90. Wooden pegs on the xylophone activity can come loose, posing a choking hazard to young children. Consumers should take these recalled toys away from young children immediately and return it to the store where purchased for a full refund. Consumers can also contact Manhattan Group for instructions on receiving a replacement item or a full refund.

Mind Candy Signs Aussie Agent. March 4, 2011 — Mind Candy announced that it has signed The Fusion Agency as licensing agent for Moshi Monsters in Australia and New Zealand. Hunter Toys and Penguin Books are already onboard as master toy and publishing partners.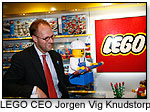 LEGO Announces 2010 Results. March 3, 2011 — The LEGO Group has announced its full year results for 2010. The company's global market share rose from 4.8% at the end of 2009 to 5.9% at the end of 2010, officially making it the world's fourth largest toy manufacturer. "The result is extremely satisfactory and is due in part to vigorous growth in markets such as the USA, UK, Russia and Eastern Europe – all identified as growth markets for the company," says CEO Jørgen Vig Knudstorp. While the company expects modest growth in the coming year, some of their other focuses include making the switch to renewable energy and increasing workplace safety, according to a press release.

Mattel Chief Executive Takes the Stand. March 3, 2011 — Bob Eckert, Chief Executive at Mattel, testified in court on Tuesday in the Bratz doll copyright infringement trial. According to the Los Angeles Times, Eckert's testimony lasted all day. He was cross examined by MGA lawyer Jennifer Keller, who presented the jury with a 2004 internal company presentation that indicated "how panicked Mattel was as it watched its premiere Barbie line swiftly eclipsed by Bratz." The memo included inflammatory language such as "Barbie stands for good- All others stand for evil." During his testimony, Eckert said he did not write the memo and would not want to be associated with such language. He also said he though the word "Bratz" had negative connotations and that Barbie's sales problems were not wholly related to Bratz. MGA's lawyer also pointed out that while MGA's CEO, Isaac Larian, has been in court every day, Eckert has only appeared once or twice. However, on Wednesday Mattel said it would continue using a different company employee to represent Mattel during the trial.

Rattles Recalled by Rhino Toys Due to Choking Hazard. March 3, 2011 — The U.S. Consumer Product Safety Commission and Health Canada, in cooperation with the firm named below, today announced a voluntary recall of the following consumer product: About 14,000 in the United States and 14,000 in Canada of OBall Links & Mini Rattles by Rhino Toys Inc., sold at Toys"R"Us and other specialty toy stores nationwide from April 2010 through December 2010 for about $8. The hard plastic C-links on both ends of the rattles' soft plastic chain can break, posing a choking hazard to young children. Consumers should immediately take the recalled rattle away from children and contact Rhino Toys to receive a full refund.

AOSOM Recalls Wooden Playpens Due to Choking and Laceration Hazards. March 3, 2011 — The U.S. Consumer Product Safety Commission, in cooperation with the firm named below, today announced a voluntary recall of the following consumer product: About 5,000 Wooden Playpens by AOSOM LLC, sold online at AOSOM.com, Amazon.com, eBay.com and other online retailers from October 2008 through November 2010 for between $30 and $150. The wooden playpen can break, split and/or crack at points where screws and other hardware are located. Small, broken wood pieces and hardware from the playpen can pose a risk of choking and laceration hazards to children. In addition, an unstable playpen can fall over onto a child, posing an entrapment hazard. Consumers should immediately stop using the wooden playpens and contact AOSOM for instructions on how to return the product and receive a full refund.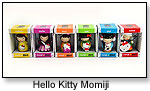 Hello Kitty Adorns Momiji Dolls. March 3, 2011 — U.K.-based Momiji and Sanrio have collaborated to launch a new line of Hello Kitty Momiji dolls. Momiji are message dolls that hold a tiny folded card to inscribe a secret message, dream or wish.

HIT Adds Angelina Ballerina Underwear. March 3, 2011 — HIT Entertainment has partnered with Fruit of the Loom to launch a new line of Angelina Ballerina underwear. The collection will hit U.S. stores this spring.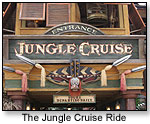 Hanks, Allen, Together Again. March 2, 2011 — Disney has announced that Tom Hanks and Tim Allen will be co-stars in the upcoming film "Jungle Cruise," based on the classic Disney World ride. According to Reuters, the film will be an action adventure movie. Following on the heels of Disney's successful "Pirates of the Caribbean" franchise, also based on their theme park ride, "Jungle Cruise" is one of three new movies based on Disney's rides, the other two being "Haunted Mansion" and "Magic Kingdom."

Mattel Reports 4th Q Decline. March 2, 2011 — The company reported that in the fourth quarter their net income slipped by about $3.2 million, from $328.4 million in 2009 to 325.2 million in 2010, according to Tech 24.

Hasbro tweaks structure at LA-based studio. March 2, 2011 — Toymaker Hasbro Inc. said Wednesday that its Los Angeles-based studio, which produces shows for its joint venture cable channel The Hub, will be split into development and current program groups.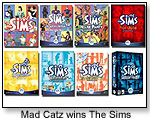 Mad Catz Wins 'The Sims' for Game. March 2, 2011 — Mad Catz Interactive and Electronic Arts announced an agreement to produce PC and console videogame accessories based on "The Sims" franchise. The agreement grants Mad Catz non-exclusive rights to produce and market a wide range of videogame accessories for PC, Xbox 360, PlayStation 3, Wii and Nintendo systems.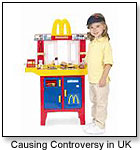 McDonald's Toy Causes Controverys in UK. March 2, 2011 — UK health experts are in a tizzy over the launch of a McDonald's Drive-thru Playset, according to UK newspaper The Sun. The toy, which has been available in the US for months, is being decried by the National Obesity Forum because "it's yet another example of big business infiltrating the minds of children." The play set is a drive-thru in miniature— it includes a kitchen on one side, complete with simulated deep fryer, and an ordering station on the other side. According to the Sun's Doctor Carol Cooper, "This makes kids aware of the McDonald's brand at a vulnerable age. Obesity rates in kids have already soared - I can't see anything fun about that." A McDonald's spokesman, however, said that the playset "is meant as a fun role-play toy."

HarperCollins Orders More Madness. March 2, 2011 — HarperCollins Children's Books has ordered two sequels to Ian Whybrow's Meerkat Madness, the adventure comedy book starring the Really Mad Mob. The deal for World rights includes TV, film and merchandising.

FAB/Starpoint Recalls Circo Beaded Door Curtains Due to Risk of Strangulation; Sold Exclusively at Target. March 2, 2011 — The U.S. Consumer Product Safety Commission, in cooperation with the firm named below, today announced a voluntary recall of the following consumer product: 79,000 Circo beaded door curtains sold exclusively at Target stores nationwide and target.com from January 2009 through May 2010 for between $13 (at target.com) and $15 in stores. Strangulations can occur when a child plays with the beaded strands by wrapping them around their necks or by creating loops in which they can insert their heads. Also, children can get entangled in the strands, which are prone to entangle, just by running through the doorway. Consumers should immediately take down the curtains and contact FAB/Starpoint for a full refund. FAB/Starpoint will provide a postage-free package to consumers to return the door curtain.

New Bob the Builder Waterpark Attraction. March 1, 2011 — Mega Funworks and HIT Entertainment signed an agreement to develop the first permanent Bob the Builder amusement attraction in North America called "Splash Works.

Exclusive Toy Story: Hawaiian Vacation Preview. March 1, 2011 — Ken may have won Barbie back, but in the upcoming short "Toy Story: Hawaiian Vacation," which will premiere before Cars 2 this summer, he ruins their vacation. All of the major characters have returned, voiced by the same celebrities- Tom Hanks, Tim Allen, Don Rickles- that audiences have come to love. You can see Entertainment Weekly's exclusive video preview here.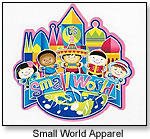 Disney and Nordstrom Partner for Apparel. March 1, 2011 — Disney Consumer Products and Nordstrom announced a collection of "It's a Small World" themed children's apparel, accessories and footwear. The collection celebrates the 45th anniversary of the It's a Small World attraction at Disneyland.

University of Minnesota Begins Product Design Program. March 1, 2011 — The University of Minnesota has hired its first full-time faculty member for a new product design program, according to TwinCities.com . Barry Kudowitz will be teaching a Toy Product Design class. He previously taught the class while a graduate at MIT. Despite many large retailers, like Target, being based in Minnesota, this is the first product design program at any college in the state.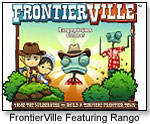 Zynga Adds Rango to FrontierVille. March 1, 2011 — Paramount Pictures, Nickelodeon Movies and Zynga announced a new quest for players of the popular game, FrontierVille, in conjunction with the release of the 3D animated film Rango March 4. This partnership marks the first advertising integration within Zynga's FrontierVille game.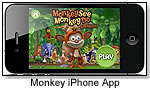 Smartoonz Launches Monkey App in 3D. March 1, 2011 — Smartoonz released its first interactive 3D application for Apple iPhone and iPod touch. Based on the successful TV series "Monkey See Monkey Do," the new app offers fun 3D animation, which is triggered when interacting with Monkey.

Baby Jogger LLC Recalls Baby Jogger Jump Seats Due to Fall Hazard. March 1, 2011 — The U.S. Consumer Product Safety Commission and Health Canada, in cooperation with the firm named below, today announced a voluntary recall of the following consumer product: About 1,545 (U.S.) and about 450 (Canada) Baby Jogger Jump Seats, sold at juvenile products stores, mass merchandisers, and department stores nationwide and on the Web from January 2008 through July 2010 for about $100. If the Jump Seat does not properly lock into place, the Jump Seat could disengage from the stroller allowing the child to fall out. Consumers should immediately stop using the Jump Seat and contact Baby Jogger to receive Jump Seat safety straps and assembly instructions.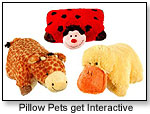 Pillow Pets Increases Online Presence. February 28, 2011 — Pillow Pets has launched a new interactive website, according to a press release. Pillow Pets already has a blog, where their "characters" post entries and answer readers' questions. The new website includes games that allow kids to interact with their Pillow Pets, giveaways, and a store. Pillow Pets are the most recent in a line of toy companies linking their products with online realms- Webkinz, for example, or the new Moshi Monsters, have been very successful at integrating their online presence with their toys. With Pillow Pets, the trend continues.

LeapFrog Names New CEO. February 28, 2011 — John Barbour, former president at Toys "R" Us and employee at Hasbro, has been named CEO of LeapFrog Enterprises Inc. He will begin March 7th, according to Reuters, with current CEO William Chaisson stepping down and becoming chairman of the company. These changes come just weeks after LeapFrog forecast a weak year ahead.

Discovery Bay Announces New Partners, Products. February 28, 2011 — According to a press release, Discovery Bay Games has announced new partnerships with Highlights for Children, the Smithsonian Institute, and the University of Oxford to create a variety of physical and digital games, and puzzles.

Mattel's New Management Structure. February 28, 2011 — Following the recent appointment of Bryan Stockton as COO of Mattel, the company has appointed several new people to prominent positions within the company, according to Benzinga. David Allmark, former SVP and GM of Mattel's UK and Canadian markets, has been named EVP for Fisher Price. Geoff Massingberd, former SVP of Corporate Responsibility, has been named EVP of International. Tim Kilpin is now the brand manager of Mattel Brands and Chris Schaaden will be the new lead of Mattel's domestic sales and marketing team.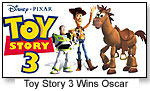 Toy Story 3 Wins Oscar. February 28, 2011 — Last night Toy Story 3 won an Oscar for Best Animated Feature Film. The film also got a nod when Randy Newman won an Oscar for Best Original Song, for "We Belong Together," which was written for Toy Story 3. The movie had 5 nominations in total, including Best Picture.

Toys "R" Us Plans IPO. February 28, 2011 — Toys R Us is gearing up to take itself public -- again. The giant toy chain, which twice delayed plans for an initial public offering last year, is now aiming to float upwards of $800 million in an IPO in April, sources told The Post.

Maine Governor Attempts to Repeal BPA Restrictions. February 28, 2011 — Governor LePage of Maine is looking to turn over the 2008 "Kid-Safe Products Act," in which the DEP and Maine Center for Disease Control and Prevention identify and regulate chemicals that have been scientifically proven to expose children to health risks, according to the Portland Press Herald. Though the act was voted in unanimously, LePage is seeking to overturn it on the grounds that "quite frankly, the science that I'm looking at says there's not been any science identifying that there's a problem." He is also quoted as saying that the worst thing that can happen from BPA is that when heated it gives off a chemical similar to estrogen, which can give women "little beards." LePage isn't the only one who is taking issue with this legislation. The Toy Industry Association has said that it is seeking reforms on the act, though not a complete repeal, in order to make sure that small companies and businesses can afford required testing and make sure they are operating within the law.
THIS BANNER IS AN AD:
---
---