---
Hasbro Strikes Back: Q&A with Wayne Charness, SVP of Corporate Communications at Hasbro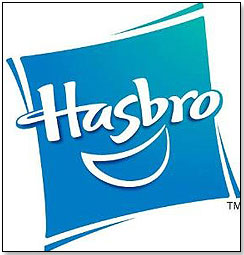 Editor's Note: In light of the recent sharp downturn in Battleship movie audience numbers and the postponement of GI Joe into next year, analyst Lutz Muller decided to dive deeper into Hasbro's prospects for 2012 and beyond — and what he found wasn't pretty. (See the original article here).

Of course, there are two sides to every story, so Muller reached out to Wayne Charness, senior vice president of corporate communications at Hasbro, to get his take.

Games and Puzzles

Lutz Muller: Your Games + Puzzles business has been in decline for a while now. Obviously, the Battleship movie was designed to do for your Games business what other movies have done for your Action Figures. I understand that there were plans to develop movies on other games of yours — Candyland, Ouija and Monopoly have been mentioned. Can you tell me whether the development schedule for these and other board game related movies has been changed or abandoned in the light of the Battleship experience?

Wayne Charness: We have outlined a multi-year plan designed to drive innovation and excellence in gaming and we continue to believe that through a combination of face-to-face gaming, off the board and digital gaming there is opportunity to grow our gaming business. With new brands like our Zapped line of games, as well as the a number of items from the Zynga deal we announced in February plus the launch of Kaijudo from Wizards of the Coast, a re-imagined Lazer Tag, a new way to play Twister with Twister Dance and that is just a few of the items we plan on offering as we move to stabilize the business in 2012 and deliver growth in 2013 and beyond.

That said we continue to believe that movies will play a role in our growing the business over time. Our movie strategy remains on track with many movies currently being worked on including Candy Land with Sony and Adam Sandler's Happy Madison Productions slated for 2014. Risk again with Sony is being actively worked on as is Ouija, with Universal and that is planned to hit theaters in 2013. Other titles like Monopoly are being developed.

Just to clarify your point regarding Battleship, the film has already grossed $290 million at the global box office and it provided us the catalyst to develop and introduce new versions of the game, create many new licensing opportunities and introduce K-reo Battleship for the construction aisle. To be clear, Deb Thomas our CFO said at the Goldman Sachs conference yesterday in New York, that our Battleship products are selling well at retail.

Finally don't forget about some of the Boys Action Gaming we are doing this year with Star Wars Fighter Pods, Marvel Bonka Zonks and Transformers Bot-Shots.

Boy Category

LM: All your action figures are to a greater or lesser extent dependent on movie backing. With the delay of GI Joe into next year, this year's already fairly meager cinematic offering (compared with last year) is significantly reduced. However, the addition of G I Joe into next year's schedule enhances your action figure prospects for 2013 but again not to a degree which promises a sales number higher than what you had in 2011. Can you tell me what other actions are planned to strengthen your Boy Category business for both years?

WC: I would beg to differ with your conclusion. This year Hasbro has four major motion pictures we are supporting with product — Star Wars Episode 1 in 3-D, Avengers, The Amazing Spider-Man and Battleship — contributing to our boys business. Add to that the continued global roll out of Kre-O, our construction brand, our Transformers brand including products from our Transformers Prime Television show (which is now airing in more than 160 countries around the world), plus Nerf which has never relied on "movie backing" to become the leader in the industry. We also have a powerful brand in BeyBlade plus others. This I think lays out a strong case for our continued strength in the boy's business.

As for 2013, it is early to be talking about our line, but we have the continued roll-out of our TV programming globally, strong Nerf and BeyBlade product offerings, the GI JOE movie on March 29th, 2013, Iron Man 3, Star Trek 2, Thor 2 and other not yet named projects that will again bring Hasbro strength in our boys lineup.

Preschool Category

LM: The addition of Sesame has had a very positive effect on your Preschool category. However, even with this addition, the category is expected to be at best flat this year since the remainder of the range is in decline. Overshadowing this category overall is Mattel's acquisition of HIT which promises to give them total dominance in the preschool area by 2017 at the latest. Can you tell me how Hasbro is reacting to this threat?

WC: Our strong preschool line performed well in the first quarter as we had year on year gains with Sesame Street and Playskool Heroes including Transformers Rescue Bots driving those results. I think it is a bit presumptuous to predict who, if anyone, will have "total dominance" in a category by 2017 with so much going on in the global marketplace.

Girl Category

LM: Lastly, the Girl category. Competition from the side of Lalaloopsy, Zoobles and Squinkies appears to be at least partly responsible for the ongoing decline in this category. Will the relaunch of Furby change the dynamics of this and what makes you think so?

WC: Although we did not grow our girls category in 2011 many of our Girls brands grew, including Baby Alive and My Little Pony. FurReal Friends was flat in 2011 after doubling revenue in 2010. We have many new offerings in 2012 on our girls brands including a whole new look for Littlest Pet Shop including its own Hasbro Studios Television series. Similar to the success we had in re-igniting My Little Pony at retail globally through the Hasbro Studios TV show, the Littlest Pet Shop (LPS) Television show will tell stories which will engage the LPS consumer and translate through our merchandise and retail presence. With the re-launch of a delightful new Furby, which we expect to be a great product launch this year, and a line of One Direction dolls are bringing much innovation to this category in 2012.

LM: If you believe that there is a question I should have asked or did not then please add your comments on that subject as well.

WC: Keep in mind, in 2011, Hasbro grew its top line 7% and as we have stated publicly we are targeting revenue growth in 2012, absent the impact of FX.

[end]

Well, Lutz said it before but it bears repeating: The next two years should be really interesting!

Writer's Bio:
Lutz Muller is a Swiss who has lived on five continents. In the United States, he was the CEO for four manufacturing companies, including two in the toy industry. Since 2002, he has provided competitive intelligence on the toy and video game market to manufacturers and financial institutions coast-to-coast. He gets his information from his retailer panel, from big-box buyers and his many friends in the industry. If anything happens, he is usually the first to know. Read more on his website at www.klosterstrading.com.
Read more articles by this author
THIS BANNER IS AN AD:
---
---