---
2013 Retail Outlook - Are Things Looking Up?
When TDmonthly Magazine asked specialty retailers about their sales figures for the first few months of 2013, the news wasn't bad. Three of the 13 retailers reported sales were up, while the 10 others interviewed said their sales were even with last year. None of the retailers we spoke with said that their sales were down compared with last year.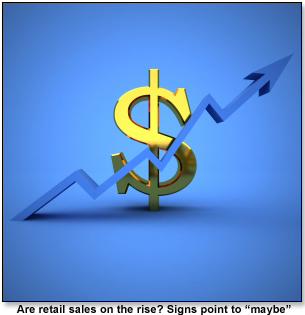 "Sales have been very consistent over the last few years during the first half...This is a good sign and helps us decide how to order, and gives a good idea of what kind of business we can expect each month," shared Joe Berardoni Jr, manager of Pun's Toys in Bryn Mawr, Pa.

"We've felt like business has been better. It looks like the slump is bottoming out and getting a little better," Alexander McPherson, toy supervisor at Little Dickens in Lynchburg, Va., told TDmonthly.

Signs from other sources point to a retail sector that is holding steady, if not completely recovered from the big recession. Core retail sales in February were up .4% from January, according to the Associated Press. "Some said the increase means the economy may be growing faster in the January-March quarter than they had forecast," they reported.

Meanwhile, the Deloitte Consumer Spending Index showed consumer spending remained steady through February. Other promising signs for the retail industry in 2013 include the NRF's prediction of a 2.3% increase of retail imports in March, as well as an increase in job openings in the retail sector, according to Reuters.

If you're a retailer, now is the time to capitalize on this optimistic forecast. See our Retailing Tips for Boosting Springtime Sales for more ideas on boosting your business in 2013.

Writer's Bio:
Justina Huddleston graduated Magna Cum Laude from Emerson College with a BA in Writing, Literature, and Publishing in 2009. After graduating she was the on-site director of the Boston Children's Museum gift store for a year, selling educational, developmental, and creative activity toys that tied in with the museum's exhibits. Justina also interned at children's book publisher Candlewick Press before moving from Boston to Los Angeles, where she is now Editorial Director of
TDmonthly Magazine
.
Read more articles by this author
THIS BANNER IS AN AD:
---
---