---
TDmonthly Giveaways Gain Speed
Glide Bikes, Zoob Scooters & Safari Ltd. Creatures Zoom to Charities
This summer will be extra special for needy kids in Coer d'Alene, Idaho; Sarasota, Florida; Scottsdale, Arizona and Round Rock, Texas: Their local toy stores won the TDmonthly Charity Giveaway contest earlier this year and are about to bestow the bounty on local charities and schools.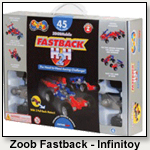 Kids will soon receive ZOOB H2H Fastback sets from Infinitoy (for ages 6 &up, MSRP $29.99), which features two pullback motors, so kids can build any two cars from ZOOB pieces and race them side-by-side; 15 ZOOB Jr. Scooters, which has larger, softer ZOOB pieces, for younger builders, (ages 3-6) so they can build any number of wheeled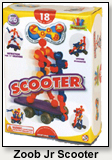 creations, such as a skateboarder, scooter, or robot, etc.; Safari Ltd. Incredible Creatures® and other lifelike sets (includes combinations of Incredible Creatures® Queen Triggerfish, Incredible Creatures® Galapagos Marine Iguana, Incredible Creatures® White–lipped Snail, Incredible Creatures® Cobra Hatchling, Wild Safari Flippers, Fins & Fun Set, and Safari People John with Baxter Zookeeper on Platform); and red or blue 12" Mini Gliders from Glide Bikes.

Publicity for Charities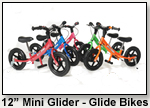 One of the benefits of the TDmonthly Charity Giveaways is that many small or little known charities are given publicity not only by the toy stores and their local media, but by TDmonthly, as well – which gives them national attention they couldn't receive otherwise.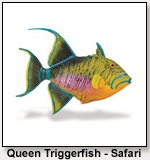 "We have chosen charities where we feel we can make the largest impact in our community through education outreach, literacy, and medical needs (i.e., causes we are personally vested in)," said Brett and Susan Sommers of Figpickels Toy Emporium in Coer D'Alene. "We put a special emphasis on education as constant budget cuts and other headwinds are putting the children of Idaho and Eastern Washington at a great disadvantage."

Tim and Cynthia Holliday of Children's World in Sarasota also favor educational institutions when they donate toys and games. Their store not only sells toys but also services 30 local schools with uniforms and other goods.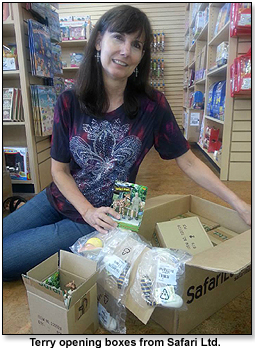 "I always choose charities that are near to my heart and who don't have a big funding base," said Sari Powazek of Doll House and Toy Store in Scottsdale.

"All of our chosen recipients will benefit from Figpickels bringing community awareness to their causes and allowing the public to learn more about their charities through events planned in our stores," added the Sommers.

The Real "Winners": The Charities and the Kids

Texas Baptist Children's Home
The Home was founded in 1950 to care for abused and neglected children in Central Texas. From a start of 5 cottages on 112 acres, the home has expanded to 26 buildings that provide long-term residential care for youth ages 6 to 17, helps single working mothers and their children with temporary shelter, and provides counseling and support for needy individuals and families in the area.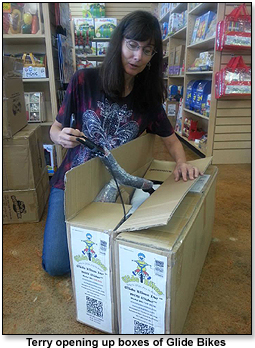 "We'll be donating the Glide Bikes to the children at the Texas Baptist Children's Home," said Terry of Kaleidoscope Toys in Round Rock. Glide Bikes are uniquely balanced – even at low speeds – which makes learning how to ride easy for kids of all abilities. (See Terri's Facebook album for TDmonthly's charity giveaways here.)

Berkman Elementary School
"The schools can really use the Zoob builders," said Terry. She will divide the Safari Ltd. figures between the school and the Children's Home.

Invent Idaho
Invent Idaho has held creativity and innovation contests for thousands of students since it began in 1989. ''Invent Idaho is the only program in Idaho that celebrates student creativity and innovation, while teaching the inventive thinking process in an interdisciplinary curriculum,'' states its website. ''Young inventors participate in progressive levels of competitions, including three Regional events held across Idaho, culminating in an Invent Idaho State Finals event.''

Click here to see interviews with inventive kids.






Juvenile Diabetes Research Foundation
"JDRF's mission is to find a cure for type 1 diabetes (T1D)," said Fondra Magee, from the JDRF's Board of Directors. "T1D is an autoimmune disease which cannot be prevented, can be diagnosed in anyone at any age, results in a lifelong dependence on insulin injections, and there is no cure."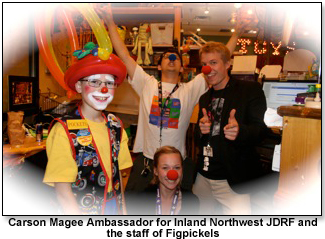 Coeur D'Alene Public Library Foundation: Mudgy & Millie 5th Birthday Celebration
Figpickels has served as publisher and distributor for the Mudgie & Millie book since 2009. They are nearing sales of 20,000 copies, translating into thousands of dollars raised to support programs of the Coeur d Alene Library Foundation. (See a video here)

"Our TDmonthly winnings will allow us to provide prizes at the 5th year celebration of the Mudgie and Millie project in September," shared Brett and Susan. "We will be sponsoring several Mudgie & Millie Events leading up to September's celebration, including a jelly bean mural of the Book cover to be unveiled during celebration festivities."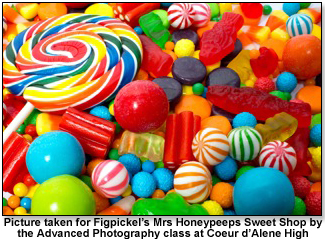 Coeur D'Alene High Schools Advanced Photography Department
"We have given budding Photographers the opportunity of a lifetime to have their work immortalized in Figpickels Toy Emporium's Candy Store Division (Mrs. Honeypeeps Sweet Shop) in return for products they can auction off to raise funds for outreach projects they want to support," said the Sommers (see photos).

The Scottsdale Wellness Center for Children With Cancer
Sari of Doll House and Toy Store, a veteran of the TDmonthly Giveaways, prefers to work with charities that have personal meaning for her. Last year, she picked Devereaux House, which helped her son with his mental health issues.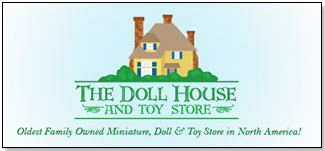 This year, her charity is the Wellness Center for children with cancer.

"[Curing] cancer is near and dear to me – very dear to a lot of people we know," said Sari. But one case in particular stands out for her. "One of our dearest friends' daughters had leukemia as a child. It was at one of our parties that she decided to live. She's now 30 years old and just got engaged."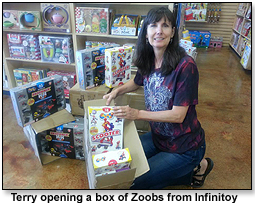 The Intangible Benefits Are the Most Powerful

How does being part of another TDmonthly Giveaway make our winners feel?

"We feel empowered!!" said Brett and Susan. "This award allows us another unbelievable opportunity to make positive changes in our community that might not exist otherwise."

"I just hope it makes a lot of kids happy," summed up Sari. "It's all about giving back."

You can see the toys the retailers will be giving away below:







12" Mini Glider for children ages 2-5. Made from lightweight aluminum alloy, the Mini Glider features our patented slow speed geometry along with removable foot pegs, child sized handbrake, quick release seat post clamp, kickstand, and a lifetime warranty! Available in 5 metallic colors, weighs only 8 pounds.

.

AD
---






The ZOOB JR. Scooter features 18 ZOOB JR. pieces, 4 wheels, and instructions for 17 creations, such as a scooter, a mini go-cart, a skateboarder, and a spinning robot (but kids can make up lots more). The instructions require no reading, and are printed on sturdy cards. ZOOB JR. is our fastest-growing product category.

.

AD
---






Based on the success of last year's ZOOBMobile Fastback (which included one pull-back friction motor), the ZOOBMobile Fastback H2H features two pull-back friction motors so kids can create their own ZOOBMobiles and race them against each other. But kids can also put the motors together to make a super vehicle that goes even faster, for up to 40 feet. The Fastback H2H features 45 ZOOB pieces and 8 high-quality tires that are notched so they work like gears. Because ZOOB® pieces snap together so many different ways, kids can use their imaginations to create their own vehicles, and add on pieces from their ZOOB collections to make even more. The Fastback H2H is fully compatible with all other Infinitoy ZOOB pieces.

.

AD
---






Our keepers are more than just "cleaner-uppers". They show nurturing in action. Each replica is finely hand painted and accurate down to the last detail. Educational information in five languages is included with each replica. All our products are phthalate-free and thoroughly safety tested to safeguard your child's health. Safari Ltd.® takes pride in providing breathtaking, innovative and value priced figures for now over three generations. Featured is our Safari Ltd.® People John & Baxter Zookeeper Size: 1.5" L x 3.75" H (4 x 9.5 cm). Suggested age 3+. All of our products are lead free and thoroughly safety tested.

.

AD
---






At almost five inches long, not many snails can measure up to our Incredible Creatures® White-lipped Snail. The wild animals in our Incredible Creatures® collection are the largest models of any series, making them perfect for children's small hands. For added value to both toy lovers and collectors, most of the replicas in this collection are made to scale, and some are even life sized. Like all Safari Ltd® figures, these toys are professionally sculpted and hand painted for stunning, accurate detail. The scale of this White-lipped Snail is 1:0.5

.

AD
---






Part of the stunning Incredible Creatures series, this Queen Triggerfish is a stunning example of nature in all its wonder. The product is soft to the touch for added realism and it floats. Finely hand painted, phthalate free and safety tested. Each comes with an educational hang tag in 5 languages. Size: 6" L x 4" H. View our entire collection at safariltd.com.

.

AD
---






Safari Ltd introduces a new edition to the stunning Incredible Creatures Series. Our hand painted, phthalate free Galapagos Marine Iguana shows intricate detail. These iguanas feed on the seaweed from the ocean, and expel the salt from the water by sneezing it out through their noses. Our Incredible Creatures series are soft to the touch for added realism and include 5 language educational information. Replica size: 9.1" L x 5" H. View our entire collection at www.safariltd.com

.

AD
---






Extra large, soft, playful, true-to-life vinyl replicas of some of the most amazing creatures in the world. Excellent learning tool to introduce young children to our delicate and often endangered inhabitants of our planet. A fun way to spark the innate curiosity of a child. Each replica is finely hand painted and accurate down to the last detail. Educational information in five languages is included with each replica. All our products are phthalate-free and thoroughly safety tested to safeguard children's health.

.

AD
---






Detailed replicas of tropical marine life and a realistic coral reef surround this young diver with a wild underwater adventure. Exquisite sculpting and attention to detail make this the ideal gift for any child. The packaging features educational information in 5 languages on the back. All Safari Ltd.® products are phthalate and lead free and safety tested to safeguard children's health. We take pride in the quality, innovation and design that have characterized our products for over 3 generations. Flippers, Fins & Fun Gift Set Includes: Dolphin, Sea Turtle, Queen Triggerfish, Grouper, Coral Reef, and Freddie the Free Diver. Box Size: 11" W x 4.75" H x 4" D (28 x 12 x 10 cm)

.

AD
---
THIS BANNER IS AN AD:
---
---